Airbnb and the Barbie movie have joined forces to offer a complimentary stay at a real-life, life-size Barbie Malibu dream house. This exciting opportunity arose after videos started circulating online, showcasing a vibrant hot pink house that seemed to magically appear on the California coast. Airbnb has now revealed that it will be giving away two one-night stays at the Dream House next month.
Notably, the house had previously been available for booking on Airbnb during Barbie's sixtieth birthday celebration in October 2019, offering guests the opportunity to stay overnight for a mere sixty dollars. The recent decision to relist the house further contributes to the already extensive marketing campaign surrounding the upcoming live-action Barbie film, which is directed by Greta Gerwig. With a staggering budget of one hundred million dollars, the highly anticipated movie is scheduled to premiere in theaters next month.
Situated near El Pescador State Beach on the west side of Malibu, the Dream House enjoys a prime location surrounded by properties estimated to be worth over $5.2 million each. This beachside mansion, known for its "Ken-themed" design, is entirely adorned in pink from floor to ceiling. It boasts Barbie-inspired decor, an infinity pool, and a wrap-around balcony. However, it does not feature a kitchen or washing machine and can only accommodate a maximum of two guests, as stated in its Airbnb listing.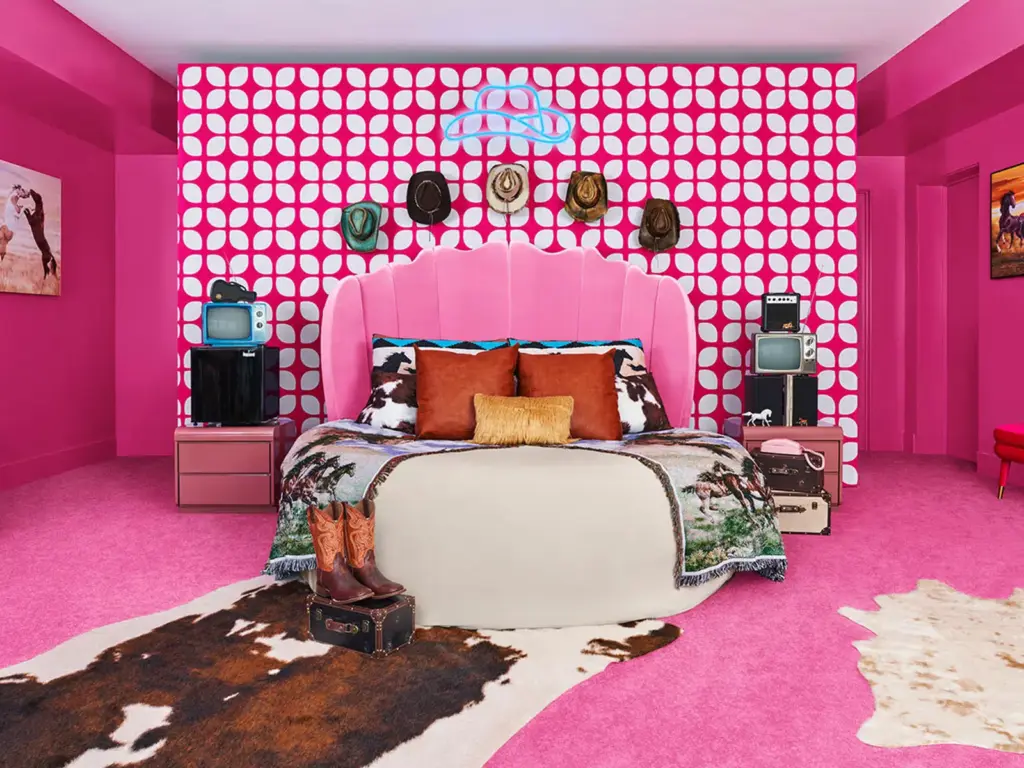 Photos: Airbnb