Carlos Salaff is the founder and head designer at SALAFF Automotive. He was raised in a family of musicians, sculptors and designers and began to sketch, sculpt and daydream about cars and aircrafts at a young age.
After internships at Mazda and BMW and graduating from the Art Center College of Design in 2003, he began his career at Mazda's North American Design Studio. During this time he took part in designing several influential concept and production vehicles including the Nagare, Furai, Mazda 3 and MX-5. After a decade designing mass-produced vehicles, he began envisioning a more personal path, and in 2013 he founded SALAFF.
You were raised in a family of artists, surrounded by creativity. How did that influence your approach to designing/building cars?
It taught me how natural it is for human beings to create. Along the way, I became confident that I would be able to find a way to make the things I dreamed of. In grade school I was always drawing or building something. I built a baseball pitching machine out of bike parts, and model planes out of found objects. The process of bringing a vision from my mind's eye into reality is a huge joy for me. It also gave me a richness of artistic reference points that have nothing to do with cars.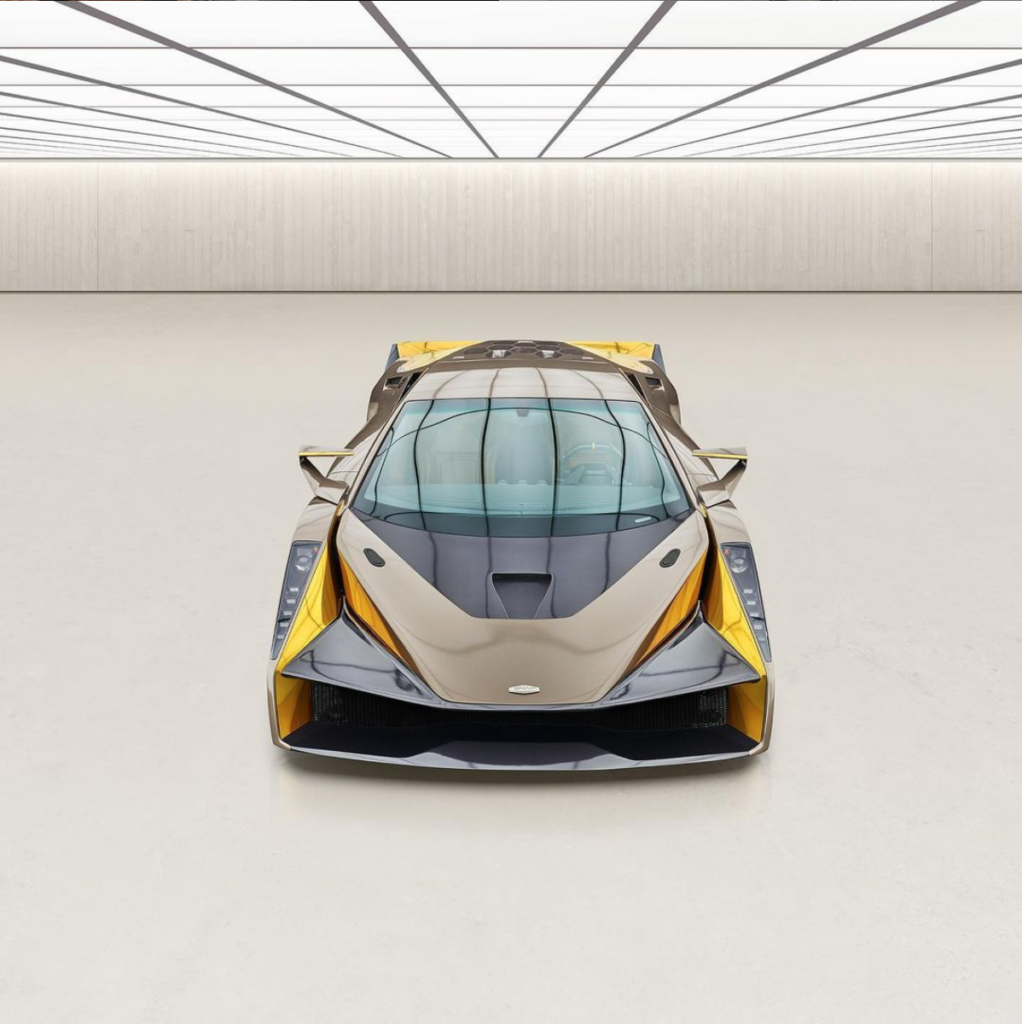 When and why did you start designing supercars?
As a child we often toured with my father, who is a violinist. During those trips in the late 70's and 80's, air travel felt quite glamorous to me. It was the tail end of the Space Age. Artists like Calder painted bold designs for aircraft exteriors. The futuristic terminals, the funky and fabulous flight attendant outfits, colorful interiors, and the exotic feeling of traveling to foreign lands captivated me. From that point I fell in love with fast vehicles as symbols of exploration and inspiration. In the 80's it became impossible for most kids including me to ignore the allure of the Italian mid-engine sports cars. The similarities to aircraft, the speed and the beauty of those machines captured my imagination.
I started drawing cars as a child and it wasn't until I was around 20 that I learned about car design as a career. After about a decade designing within the auto industry I chose to form SALAFF Automotive. I left the industry because I craved the freedom to work mostly by intuition and passion. I wished to focus not only on handcrafted supercars, but also on new types of vehicles that harness disruptive advances in technology.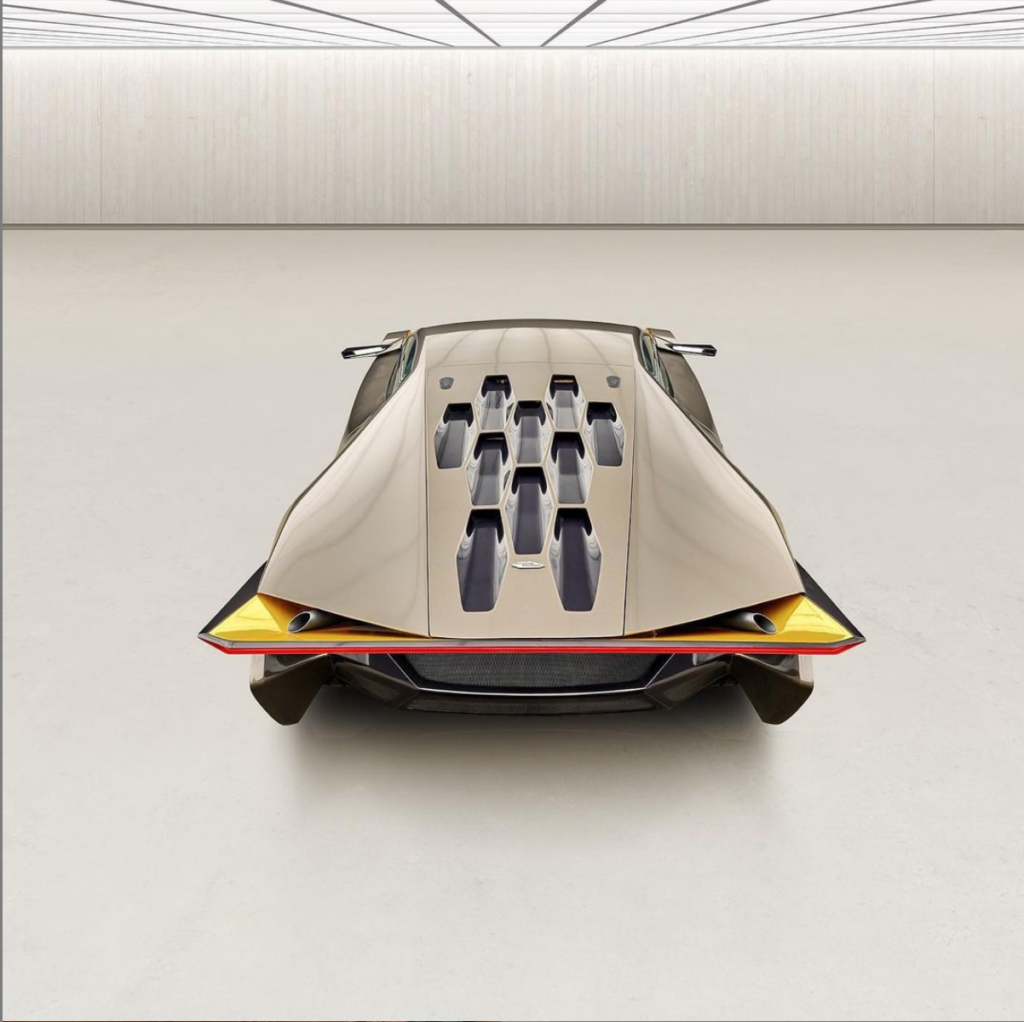 What inspires you?
Exploring the unknown. When I design I'm searching for new combinations. The act of designing is in part listening to our inner voice. I love that spark when internally you know you're receiving something exciting.
From a design standpoint, I love 50's and 60's space age design and culture. The energetic and positive exploration of technology, outer space as well as inner space.
I think that now is a great time to be alive and partake in what feels like a new space age.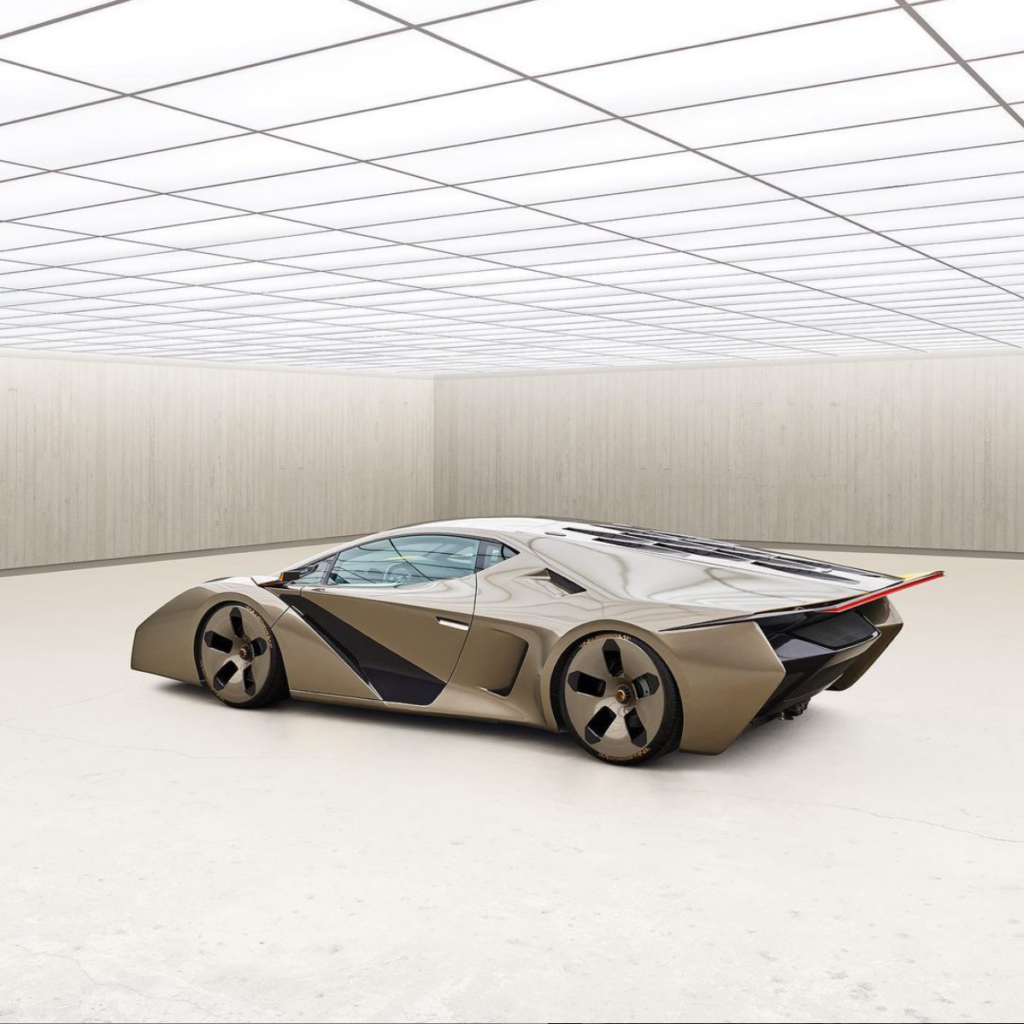 What has been the biggest challenge in development so far?
At first the challenge seemed like resources. Finding the materials, finances and skilled people to carry out our vision and market it. But now I realize that if you do what you love and others are inspired, those things will eventually come to you. Sometimes the challenge feels like timing. I was working on a really innovative project with a partner company and when the Covid-19 pandemic hit, the project unraveled due to circumstances beyond our control. So now I don't worry about what's beyond my control. I trust that if I keep creating, the timing will work out when things align.
In the old days, you could spot the difference between a Volkswagen, Volvo, Citroen or Fiat, from miles away, nowadays not so much.
That's true, I suppose it's a byproduct of globalization and the convergence brought by the internet. When I was a kid we'd visit my mother's hometown in Chile. There were still mom and pop stores and farmers with horse and buggy in the streets. A few years later I visited again and I saw that a Home Depot store had popped up, and that the surrounding area looked a lot like anytown USA. I suspect it's a bit like that.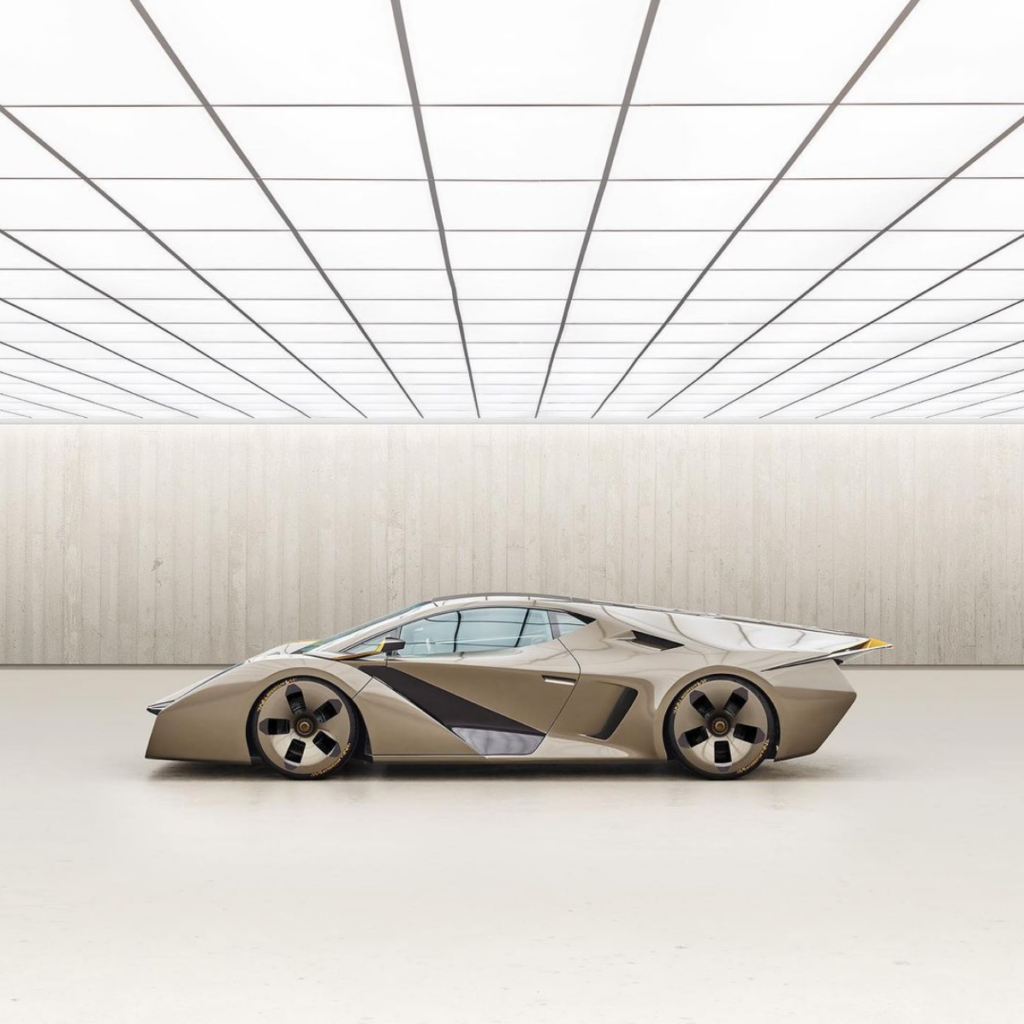 Any vintage cars with a design you admire?
I often pore over Jackie Stewart's Matras, the Porsche 917, Ferrari 330 P4, and the Group C cars like the Peugeot 905. They were built with the purpose of pushing into the unknown and they were shaped with passion. I also love the Italian concept cars of the 60's-80's. the Ferrari 512S Berlinetta Speciale is spectacular. I love clean the juxtaposition of curves and shear surfaces.
What do you like the least with the car industry?
The double-edged sword of many big corporations (automotive or non) is being too cautious for fear of a costly failure, while ironically having great resources which could be used to do marvelous new things.
I went the independent path because I felt this paradigm was going to stifle my ability to bring innovative and extreme ideas into the world. In addition, the compartmentalization of design work is not fulfilling for me. I was primarily an exterior designer. At times I worked on interiors. This is how work is structured in most big car companies. I wanted to create holistically, not superficially—working from the guts of the car to the outer skin. I had to create a company that would allow me to collaborate in this way with engineers and fabricators.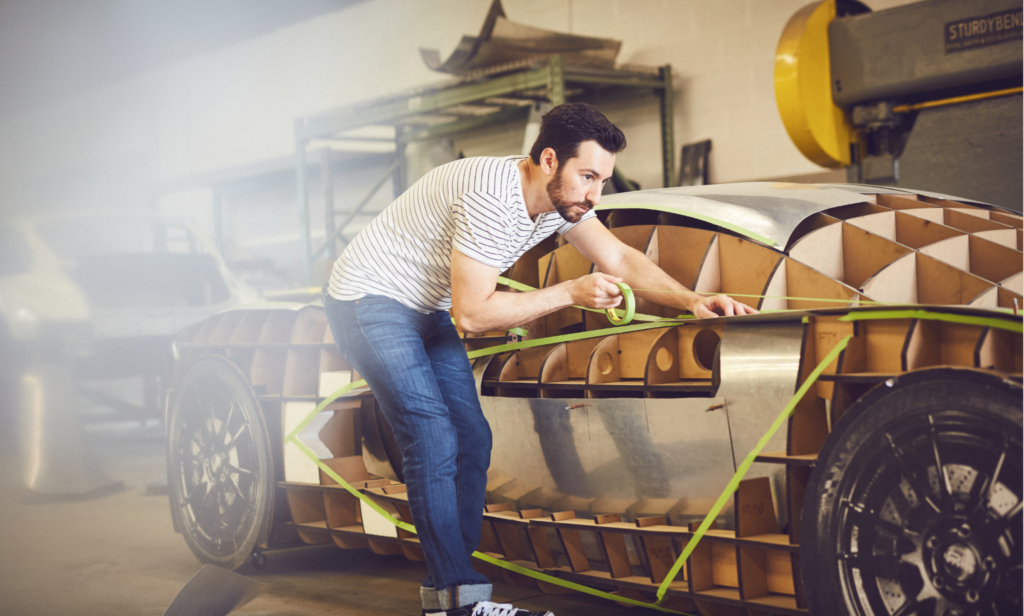 The British site Carwow ranked the Ferrari's Monza SP1, from 2019, as the most beautiful performance car among 197 of its peers. The crowning was based on the "quantum" of Golden Ratio incorporated in the design. Is the Golden Ratio an element in your design?
It's not a conscious part of my design process, but I wouldn't be surprised if it's being expressed at the subconscious level while designing. It would be interesting to know.
Is the Golden Ratio over/under-rated in the context of design?
I imagine that it can be found in many man-made designs, as it is found throughout the natural world.
Do mathematics really have something to say in the design of an extraordinary car?
Definitely. I use math in a rudimentary way all the time as a communication and building tool. Math is behind our 3D programs. It's behind the tools used for testing and construction of aerodynamics, structures, powertrains, and so on.
How long does it take to build a Salaff car? And how many people are involved in the making of such a wonder?
It really depends on what SALAFF Automotive is working on. Cars are a part of what we do and not the whole business, and not always the textbook definition of a "car". We recently collaborated with a company called Vibe, inc to create a space-age inspired van. It functions as an office for productivity while traveling, and a lounge for relaxation. It has 4 seats, 2 big displays, teleconferencing, all the connectivity you need and an aesthetic conducive to chilling out.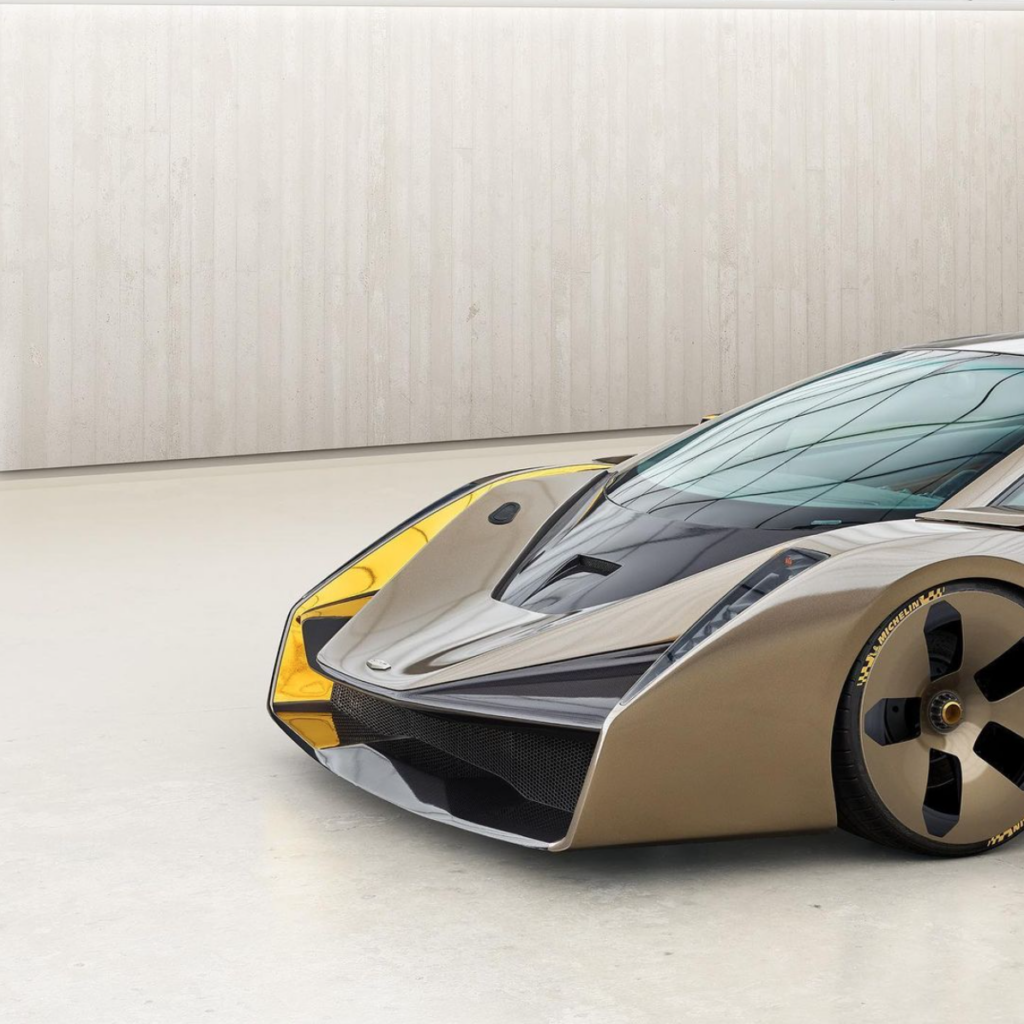 What projects are you currently working on?
We are currently working in collaboration with an electric propulsion design partner on a flying car. The foray into aviation has been a dream of mine since those early experiences as a kid.
On the sports car side, we're in a collaboration with a new car company. This car will have many of our beloved analog/ mechanical features and a hand-beaten aluminum body.
What is the design and building process like for your supercars?
There are two SALAFF Automotive-branded supercars on offer, the C1 and C2. Both are a blend of vintage and future motoring.
Our team is flexible and is composed of a network of partners and collaborators, so teams are assembled per project and our team size fluctuates. For our car projects, our teams have averaged in the 5-10 person range. To build a unique car like the C1 or C2, it takes about 12-18 months.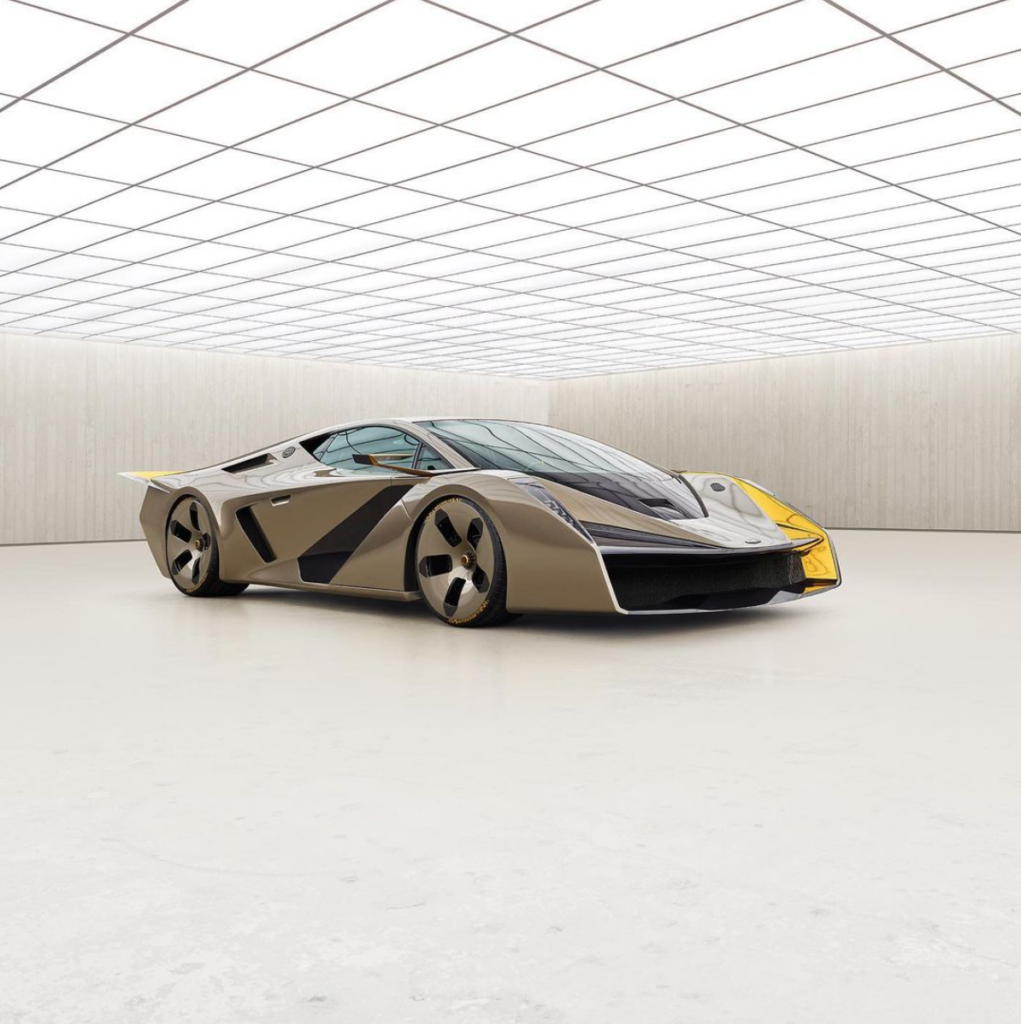 Looking at your cars I see an incredible juxtaposition of classic past and epic future. Could there ever be a mass-produced Salaff designed car, affordable for regular people all over the world?
If I feel that we can create beautiful machines that are also making life simpler and more joyful, and we're making a product that will help fix environmental problems, yes. It is also a priority to leverage mass-production to make the product affordable and accessible as well. These are some of the goals behind our flying car project.
Where do you see Salaff Automotive 10 years (or X years) from now?
I envision our continued involvement in both handmade and one-off vehicles, and a much greater involvement in futuristic transportation technology. On land, air and in space.
What's your Top 3 favorite cars ever made ?
The Ferrari 250 Testa Rossa, Brahbam BT46B "fan car" and Allard J2X-C are some standout racing cars for their bold innovation and shape. I refer back to them a lot for inspiration. But there are so many influential designs!
Who's your favorite car designer ?
Giorgetto Giugiaro's designs are timeless and super influential. Most often I look to design in general for inspiration. I can immerse myself in the beautiful works of Verner Panton, Eero Saarinen and Zaha Hadid.
Photos: Benedict Redgrove / INK Creative Studio / Emily Metzger / Downie Photography