Chanel just released an impressive 'Coco Clock'.
Instead of using traditional clock hands, the Coco Clock features a playful Mademoiselle Chanel character with her hands pointed to indicate the time.
In true Chanel luxury style, the watch is detailed with a white gold base set with 305 diamonds, a 166 diamond watch bezel and the Mademoiselle Chanel character made of black obsidian, diamonds and pearls.
To show its seriousness in watchmaking, the watch also features a diamond display where all matte black metal work can be seen.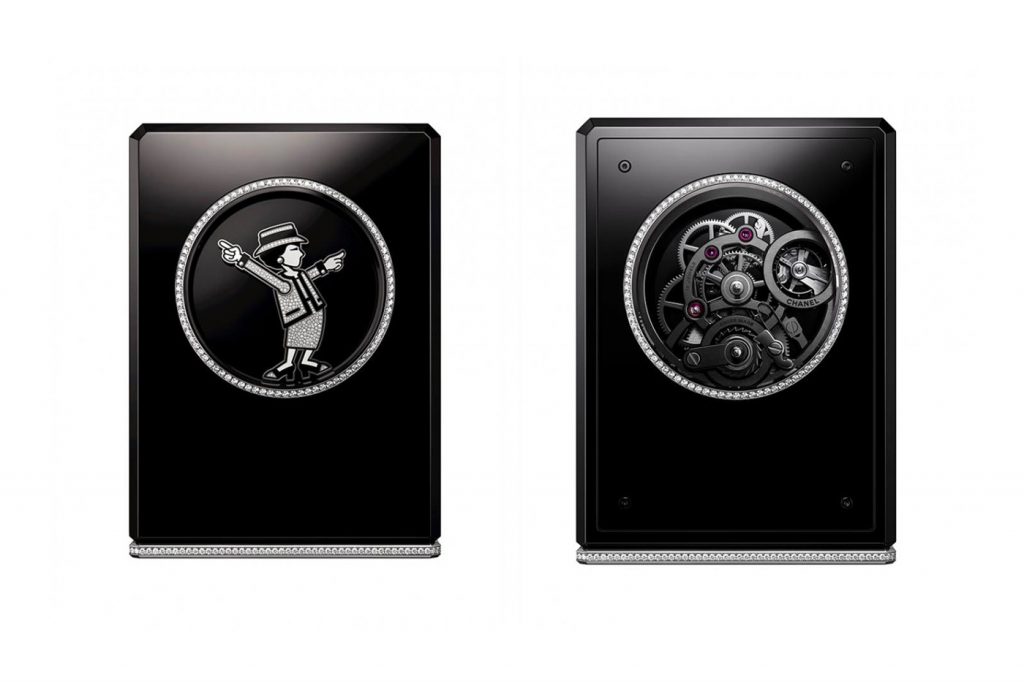 Photos: Chanel