In commemorating the 25th anniversary of the TN, Foot Locker embraced community involvement as an integral part of the celebration. Their mission was to craft the ultimate pair of sneakers, and to achieve this, they turned to the community to vote for the most outstanding shoe design. With a staggering 150,000 votes cast, the selection was methodically narrowed down to 16 pairs and ultimately whittled down to the final four. Foot Locker ingeniously synthesized elements from these four pairs, culminating in the creation of the coveted TN 25th, a special edition with a captivating gradient color scheme that transitions from the vivid "sanguine" to the electrifying "hyper blue," with delightful interludes of "fireberry" and "palm."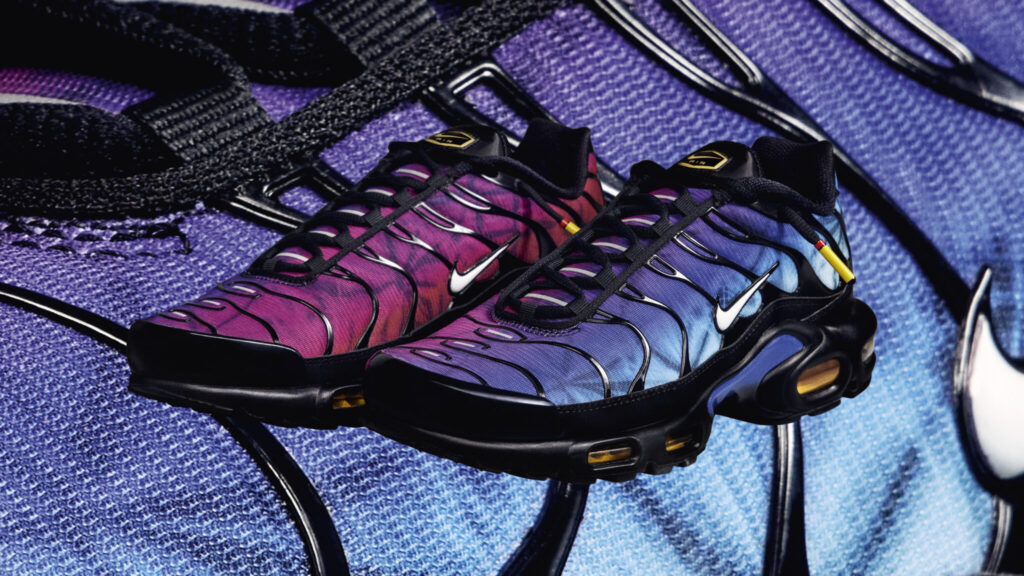 Beyond these exclusive sneakers, Foot Locker, in collaboration with Sneaker Freaker and Nike, embarked on the ambitious project of crafting a limited-edition book. This endeavor spanned nearly a decade, with the book meticulously chronicling the comprehensive history of the TN. The book offers readers a deep dive into this iconic footwear, featuring exclusive interviews, including one with the TN's visionary designer, Sean McDowell. It's a tribute to the TN's legacy. The book will be available for purchase starting November 9th, coinciding with the release of the new footwear line in Foot Locker stores and on their website.
To mark this momentous 25th anniversary, Foot Locker stores in major European metropolises, such as Paris, London, Barcelona, and Milan, are hosting a grand event. On November 6th, unique TN lockers will be strategically positioned throughout Paris, setting the stage for an engaging treasure hunt. Participants will be granted a limited 98 minutes to uncover these lockers and, in return, seize valuable rewards. It promises to be a day etched in the annals of this iconic footwear's history. For additional details and updates, keep a watchful eye on Foot Locker's various social media platforms.
For those who may not seize the opportunity to emerge victorious, rest assured that the TN 25th will be readily accessible starting November 9th, both in physical stores and online, with prices commencing at a reasonable 199.99 euros.