Claudio Francesconi, is the esteemed Artistic Director of Futura Art Gallery, hailing from Italy. His expertise extends beyond the traditional art realm, as he delves into the innovative world of NFTs, fostering a dynamic space where contemporary art and cutting-edge technology converge.
Having garnered recognition for his deep insights and contributions to the art market, Claudio's influence extends beyond the gallery walls. He was summoned to a hearing by the Culture Committee of the Italian Chamber of Deputies to share his visionary perspectives on the ever- evolving art landscape. His reputation as a thought leader in the field has led to frequent invitations to lead speeches and panels, including a recent appearance at the prestigious Catholic University of Milan.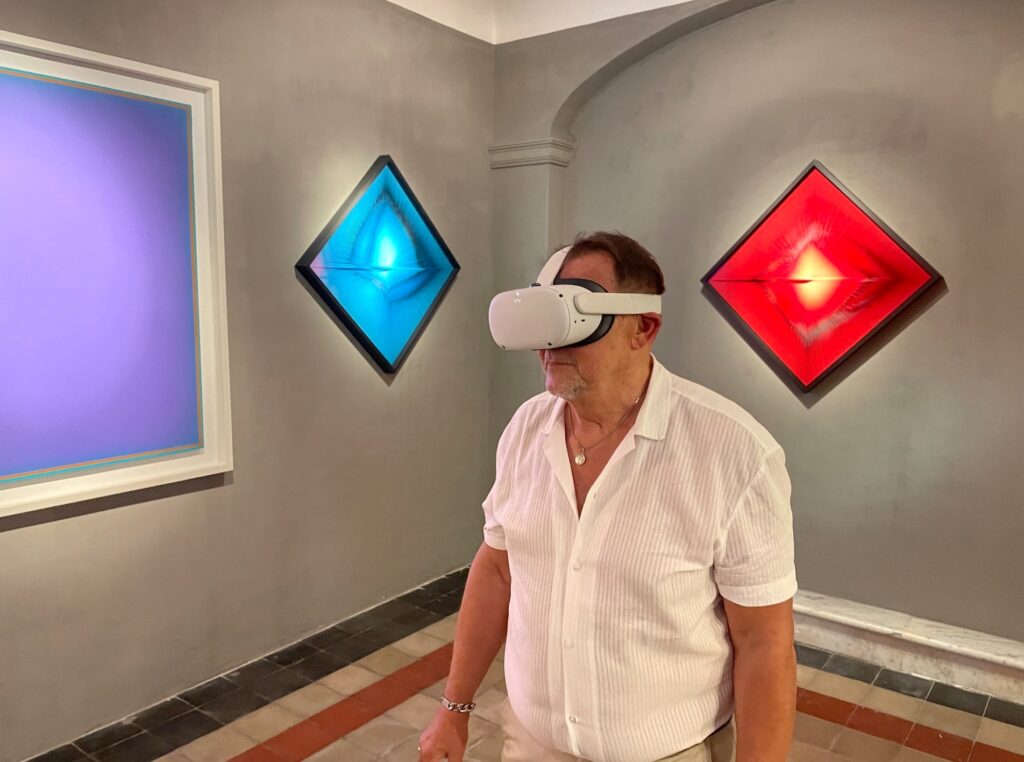 Claudio, thank you for taking the time for this interview. Could you tell us about your journey as a gallery director and the inspiration behind the creation of Futura? How did it all begin, particularly with a focus on abstract art and NFTs?
My journey as a gallery director started after my experience in advertising and cinema in London. I returned to my hometown, Pietrasanta, and opened my first gallery, Gestalt Gallery, which emphasized the aesthetic principles of the Gestalt/Bauhaus movements, leaning towards abstract art.
As for Futura Art Gallery, it was established in 2017 in collaboration with Augusto Palermo. Our vision was to continue our exploration of contemporary artistic research, with a specific focus on geometric abstract art. We sought to provide a platform for both emerging artists and the great masters of the last century, especially those associated with Kinetic and Programmed Art in Italy and the renowned artists of the GRAV group in France.
That's impressive! Let's discuss the recent addition of NFTs to Futura Art Gallery. What inspired you to include this type of art in your exhibitions? And what made you believe in the potential of NFTs for contemporary artists?
The inclusion of NFTs in our gallery stemmed from my passion and technical studies in Software Engineering. Over the past two years, I became deeply intrigued by art on the blockchain and the possibilities it offered. I started to operate in the NFT world and built the largest Italian NFT community on Facebook, NFT Italia, and had the privilege of leading the first and only NFT art department for Pandolfini, Italy's oldest auction house. At the same time I opened an NFT division for Futura Art Gallery.
I strongly believe that the concept of Digital Property has brought about a revolutionary transformation in the art world. In our industry, three fundamental cornerstones hold immense significance: ownership, provenance, and authenticity. With the advent of NFTs, we have effectively resolved all three of these longstanding challenges with remarkable efficiency. This is a significant breakthrough, especially in an art world that has historically grappled with such issues, often leading to great artists facing undervaluation and lack of recognition in the market. NFTs offer an empowering solution, ensuring that artists' works are properly recognized, valued, and protected, creating a more equitable landscape for artistic expression and appreciation.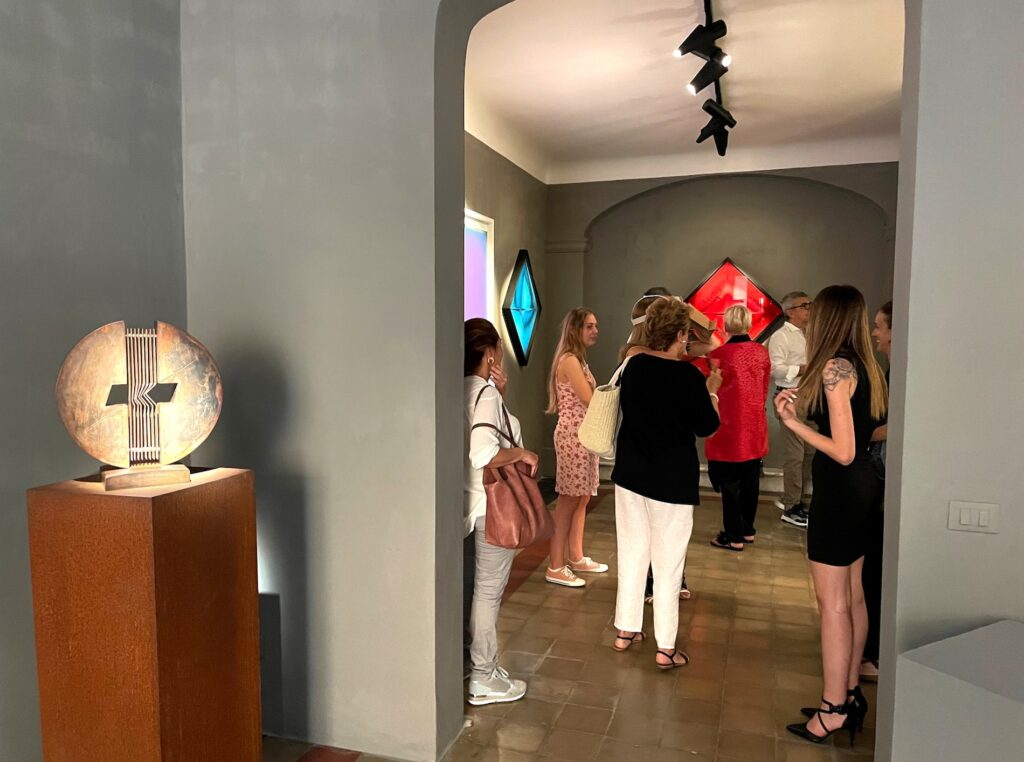 So it was a natural progression to introduce an NFT division to Futura Art Gallery. Could you share a specific example of a collaboration that highlights the gallery's commitment to NFTs?
We recently collaborated with the talented artist, Pablo Alpe, who created an extraordinary series of works and an installation exclusively for the metaverse, specifically for the gallery. He created works of algorithmic generative art that fit perfectly into our latest exhibition, which we consider as a path of representation of Kinetic Art.
How do you incorporate his NFTs into your gallery exhibitions?
Pablo Alpe has created a series of works that we have exhibited in the gallery in two screens designed specifically for the exhibition.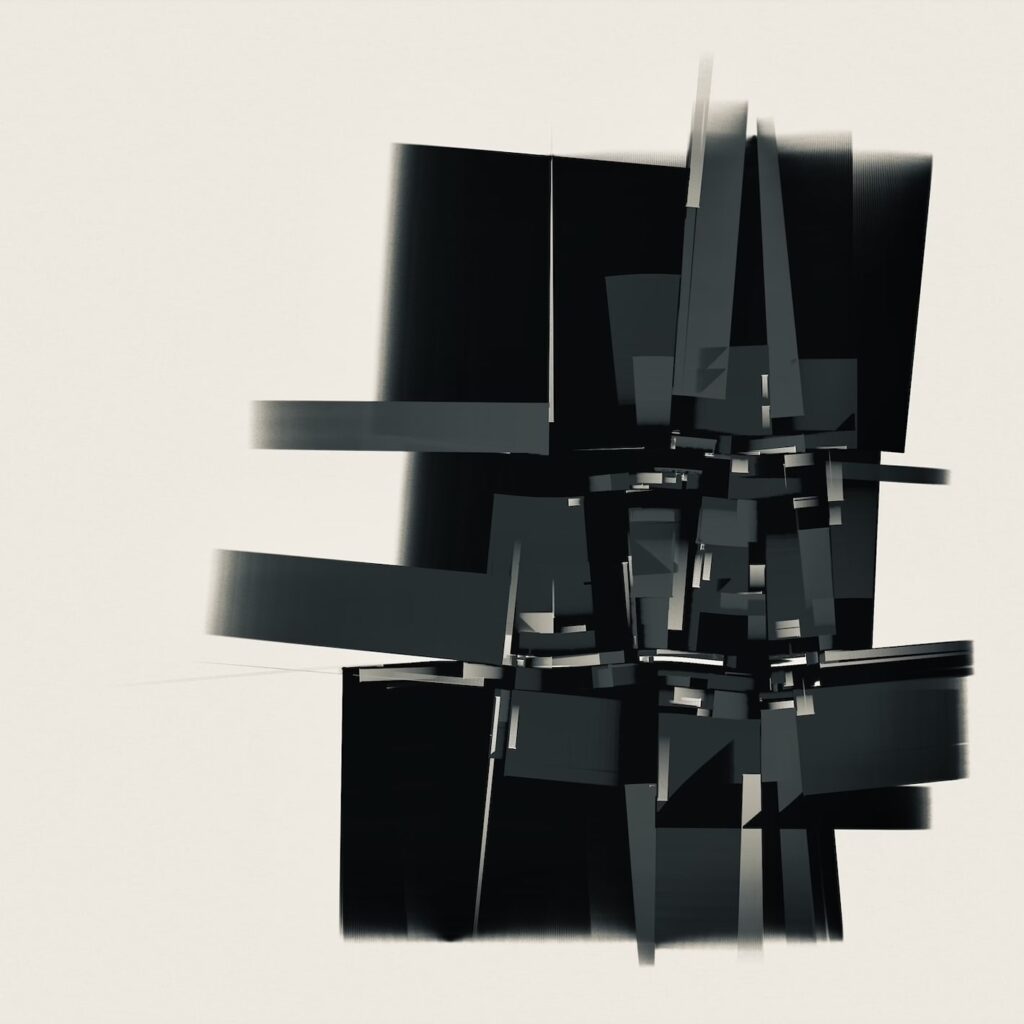 You mentioned that gallery based in Pietrasanta, city which has a long history of attracting artists and art lovers. How has the local community responded to your gallery's unique emphasis on contemporary art forms such as modern abstract art and NFTs? Have you noticed distinct reactions or trends in the local art scene?
Pietrasanta is an important art center and visitors from around the world flock to city, especially during the summer, making it an essential art center. The city's vibrant art scene has witnessed a noteworthy response to our contemporary art exhibitions. Interestingly, this curiosity extends not only to the local community but also to fellow gallerists, who are numerous in the area. The most significant feedback we received in terms of visibility has been through digital and social communication channels, as well as in print media.
Pietrasanta's open-mindedness towards our gallery's focus on modern abstract art and NFTs Moderna has been an encouraging validation of our artistic direction.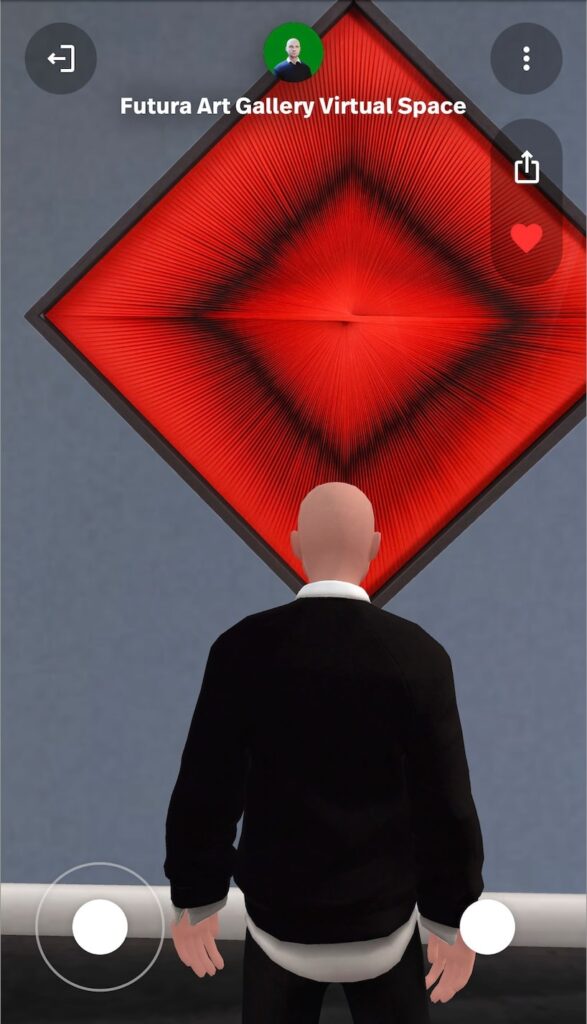 You grew up in Pietrasanta. How this city, immersed in the art world, influenced your approach as an Artistic Director of Futura Art Gallery?
The city's rich artistic heritage and the close-knit network of friends and relatives working in the art sector have provided me with a unique and profound connection to the world of art and craftsmanship. One such example is my uncle, whose artistry in creating patinas for bronze sculptures, including collaborations with renowned artists like Fernando Botero and Igor Mitora, has been a source of inspiration and insight.
Living in an environment where art and crafts are an integral part of everyday life has offered me a deep understanding of the material construction and creative processes behind artworks. While my academic background lies in technical studies rather than formal artistic education, this exposure to artistry has become a valuable asset, enriching my approach to curating exhibitions at Futura Art Gallery.
Pietrasanta's distinct ability to blend centuries-old craftsmanship traditions with contemporary artistic proposals has influenced our gallery's ethos.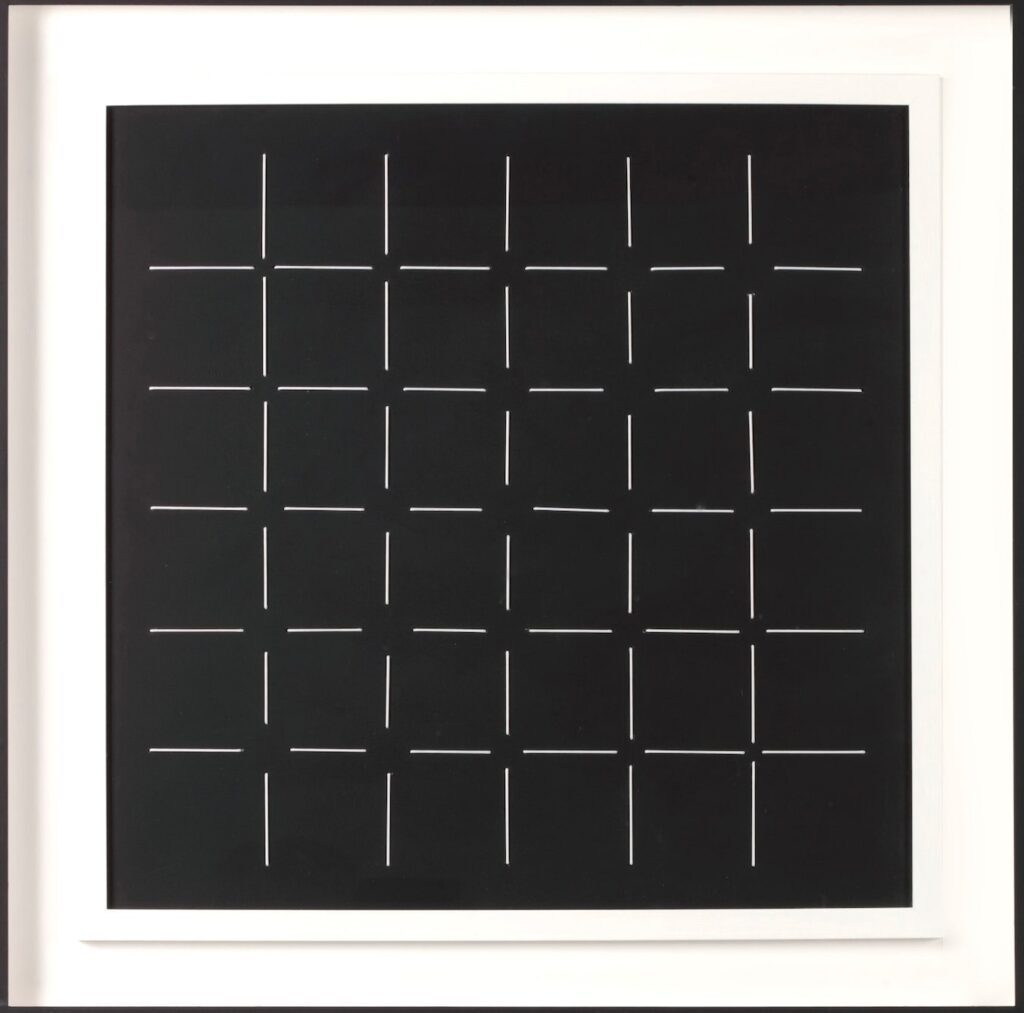 So you celebrate both traditional and contemporary art. But abstract art can sometimes be difficult for the public to interpret. How do you curate exhibitions that engage both art enthusiasts and newcomers to the modern abstract art world. Do you use interactive or educational elements to enhance Futura's visitor experience?
Absolutely, abstract art does present unique challenges for viewers. With kinetic art, the interaction with the public becomes more immediate and captivating due to its dynamic nature. We leverage this aspect to enhance engagement with art enthusiasts and newcomers alike. Additionally, digital dynamic abstract art, being an animation form, has the power to directly entertain our audience, making the connection more profound.
To further elevate the visitor experience, we've introduced an immersive feature in the metaverse. Visitors can embark on a virtual journey using VR headsets we provide, delving into the world of modern abstract art like never before.
It's amazing to witness the immersive impact digital art can have, rivaling that of traditional hanging paintings. Integrating NFTs into your gallery is undeniably innovative. What challenges have you faced in this process?
On one hand, showcasing NFTs to visitors and demonstrating how these digital artworks can be seamlessly displayed in everyday environments, like homes, using simple screens, has been a rewarding experience. However, the most significant challenge lies in educating art enthusiasts and collectors about the concept of digital ownership and the innovative aspects of blockchain technology. Building credibility in this relatively nascent market is crucial. As a gallerist and advocate of this sector, I take great pleasure in helping new collectors understand the intricacies of digital ownership and guiding them through the steps of embracing decentralized art.
Another unique challenge we pursue is our financial approach for the payment of digital works, which is proposed in Euros within our gallery. This strategic decision aims to simplify access to this new market for new collectors. Technically, transferring NFTs to the blockchain for the customer remains seamless and unaffected by the currency choice.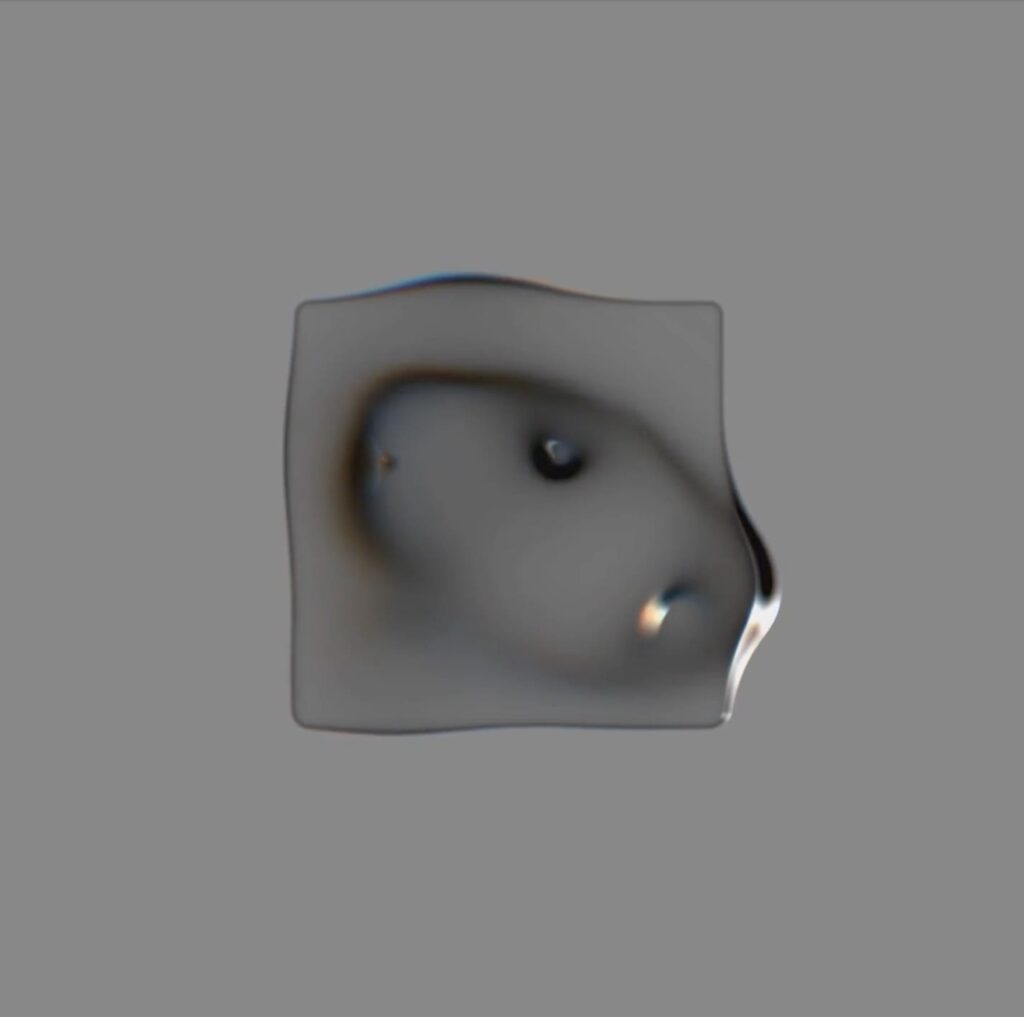 What are your future projects for the gallery? How do you imagine the role of your gallery in the dynamic panorama of contemporary art, both in Pietrasanta and beyond?
Our aim is to introduce our audience to the most significant names in these art forms, drawing inspiration from pioneering artists who have played pivotal roles in the dissemination of the Bauhaus movement, for instance.
As for NFTs, we embrace the current phase of bear market and subdued media enthusiasm with a sense of serenity and satisfaction. We view this moment as an opportune time to establish a solid and reliable foundation for the future of NFT art and collecting experiences.
Our mission extends beyond Pietrasanta as we strive to leave a lasting impact on the broader art community. We envision Futura Art Gallery as a catalyst for artistic innovation and a Heaven for art enthusiasts, fostering a vibrant and enduring art ecosystem that resonates both locally and on a global scale.
Finally, could you share memorable exhibitions or events hosted by your gallery that have particularly stood out or had a significant impact on Pietrasanta's artistic community? How have these events contributed to your gallery's reputation and mission in the art world?
One noteworthy exhibition that garnered immense attention was "The Blue Banana" by the esteemed neo-pop artist Giuseppe Veneziano. Organized in collaboration with the Municipality of Pietrasanta, this exhibition left an indelible mark on the city's cultural landscape. Although it stemmed from a long-standing friendship with the artist rather than a curatorial study, it showcased the gallery's commitment to fostering diverse and captivating artistic expressions.
Another remarkable event was our exhibition dedicated to kinetic artists. Held a couple of years ago, it featured iconic names such as Gianni Colombo, Enzo Mari, Toni Costa, Martha Boto, and Franco Grignani, among many others. This exhibition not only celebrated the pioneering vision of these artists but also exemplified the gallery's dedication to promoting the rich legacy of kinetic art.
A source of immense pride for us was curating a solo exhibition for the esteemed artist Angelo Bozzola, a key figure in the Concrete Art Movement (MAC). Together with Bruno Munari, Bozzola's innovative approach left a significant impact on abstract art in Italy during the 1950s and 1960s. Presenting his works allowed us to showcase the depth and complexity of his artistic contributions.
We also had the privilege of hosting a captivating performance by the renowned artist Robert Gligorov during his exhibition titled "Fake as Real." This unique performance enriched the overall experience of the exhibition, resonating deeply with visitors and leaving a lasting impression.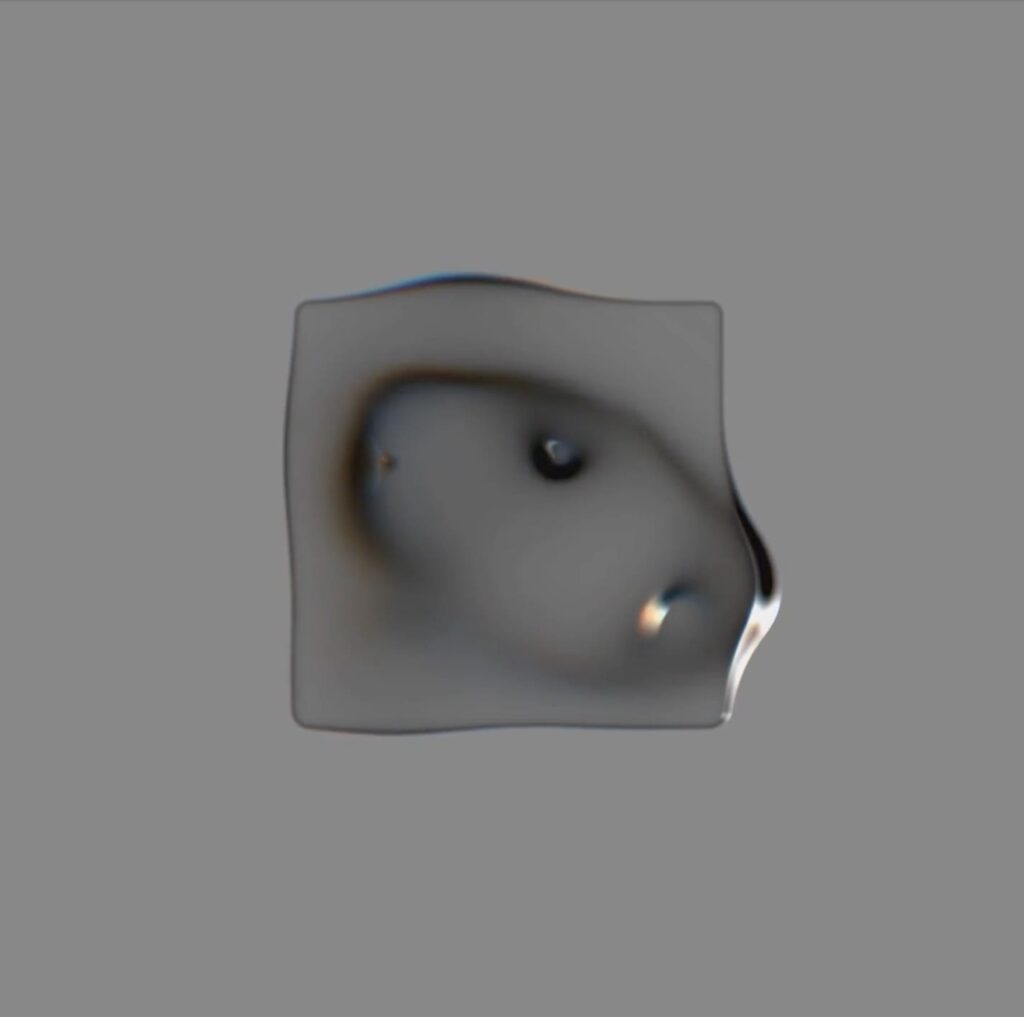 Wow, sounds very impressive. So Claudio, the last question – what is a personal piece of art or NFT that holds a special place in Futura's heart and why?
One of the first 1/1 NFTs that I acquired, and which has become a cherished possession, is a creation by the talented digital artist Roberto Ranon. Being both a university researcher and a generative digital artist, Ranon's work captivated me with its innovative approach and profound artistic expression. The piece not only holds sentimental value as one of my earliest digital art acquisitions, but it also resonates with the spirit of innovation that Futura Art Gallery aims to promote.
On the material art front, I hold dear a conceptual work by the late and esteemed artist Antonio Trotta, whom I had the honor of knowing and sharing artistic experiences with. The artwork, titled "Guardavo da dove guardavo," comprises two photographs, each capturing the view from where the other was taken. This poignant piece encapsulates the depth of Trotta's artistic vision and continues to inspire me with its thought-provoking symbolism.