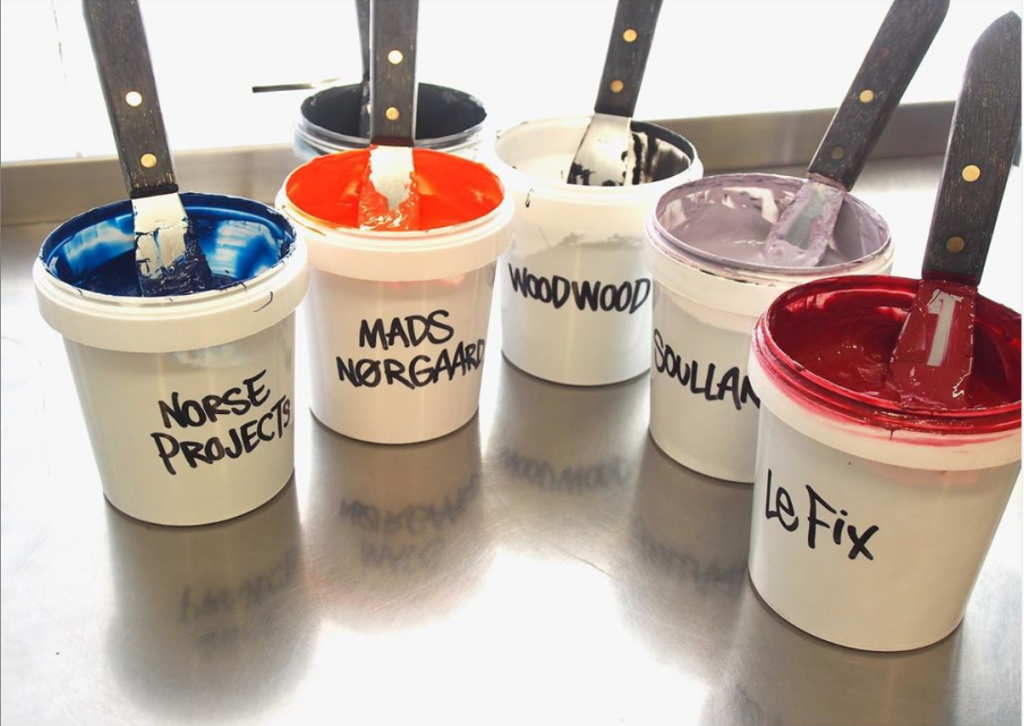 Under the motto "TOGETHER" 5 of Copenhagen's most recognizable stores and brands come together: Wood Wood, Le Fix, Norse Projects, Soulland and Mads Nørgaard. Together, as the slogan indicates, they have launched a joint collaboration to celebrate the city's creative community and the ties that bind each brand.
The collection consists of five color combinations from the same shirt, all featuring a graphic designed by Wood Wood co-founder Brian SS Jensen. The chart itself was created after the COVID-19 global outbreak, with Jensen using it to show the shared values ​​and history of the five brands across Copenhagen.
Although everyone is home feeling isolated these days, I think there is also a strong sense of connection to the rest of the world." Now it feels like the perfect time to spread a message of unity.

– Brian SS Jensen – Co-Founder WOOD WOOD
With this collaboration we want to express the strong unity in the Danish fashion industry, especially in this difficult and unpredictable moment we are currently experiencing.

– Jacob Kampp and Silas Adler of Soulland
Each brand is represented with its own color scheme, Norse Projects in blue, Soulland in gray, Wood Wood in black, Le Fix opting for red and Mads Nørgaard orange. All proceeds from the sale of the shirts will be donated to Hus Forbi, an organization that supports the homeless in Denmark.
The project launches today April 22 through the Norse Projects, Wood Wood, Soulland, Le Fix and Mads Nørgaard web stores.
Photos: Instagram