Born in Windsor, Ontario, Canada, Melanie Janisse-Barlow (B.A. Communications '92, Concordia University, Montreal; B.F.A. '00, Emily Carr University, Vancouver; M.F.A. '14, Ontario College of Art and Design, Toronto) has work in private and public collections around the world. She is represented by Galerie Youn in Montreal, QC. Past fairs include: Art Palm Beach, Art Toronto, and upcoming fairs include: Foire Plural and Art Busan. She has large works installed permanently in the Fisher Building and in Chroma, Detroit. Her ongoing Poet Series, a self-curating/practopoietic series of portraits of Canadian poets, has reached 80 pieces and has gained national media coverage in Canada and the US. Ship of Fools, an installation on a 24-foot Shark sailboat, was performed in Toronto and on Lake St. Clair for the Media City Film Festival. Commissioned works include a portrait of The Honourable Justice Edward Ducharme for the Superior Court of Ontario chambers. She has authored two collections of poetry: Orioles in the Oranges (Guernica, 2009), and Thicket (Palimpsest Press, 2019).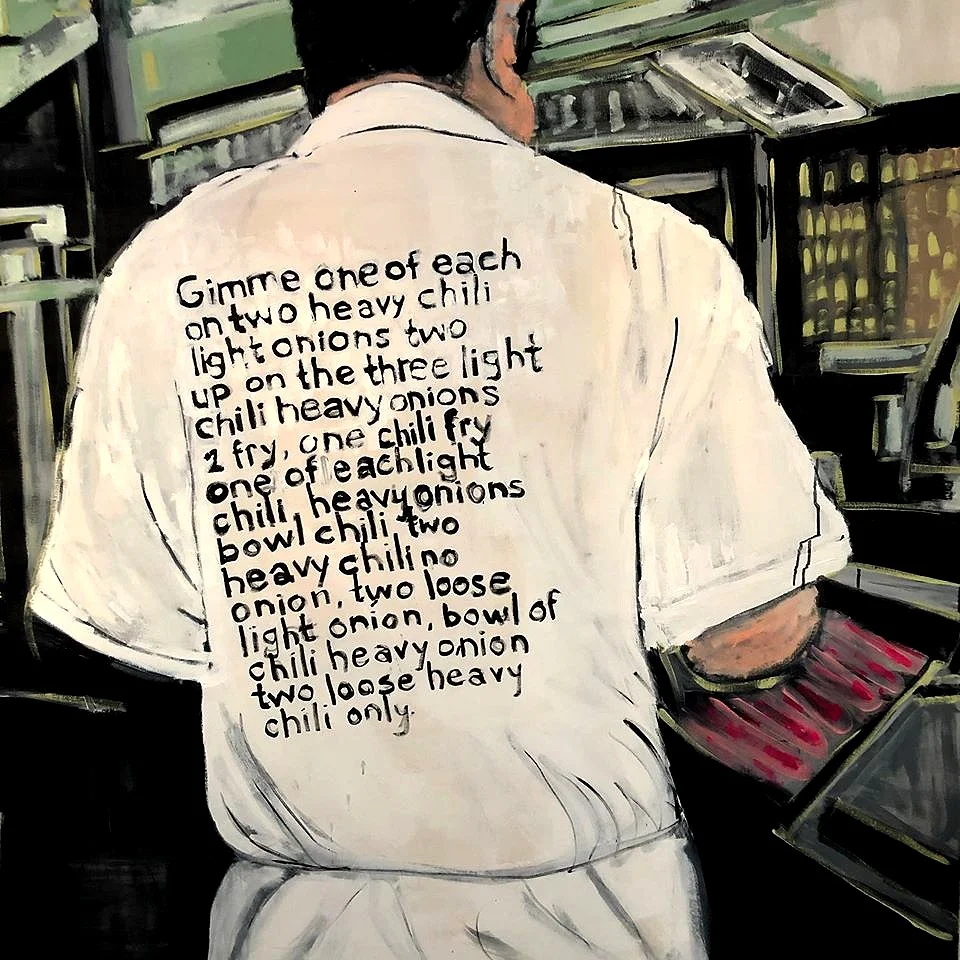 First question. How does a regular day look like for you in Windsor, Ontario, Canada?
There are really no regular days over here.You could find me camping out in my studio listening to WDET (Detroit public radio) and working on a new ingathering of paintings, or perhaps teaching drawing at the local uni, or working with my husband (musician Andrew Barlow) on one of our many renovations. We could be walking in the woods with our two miniature pinschers or roaming around Detroit in a snowstorm. I don't know why, but the last two occasions in that fair city were during these odd and beautiful ice storms where the trees were frozen in time along the boulevards. I also am known to hide at 14th Coffee, a coffee roaster in a barn out in the county talking to my friend Nate about life.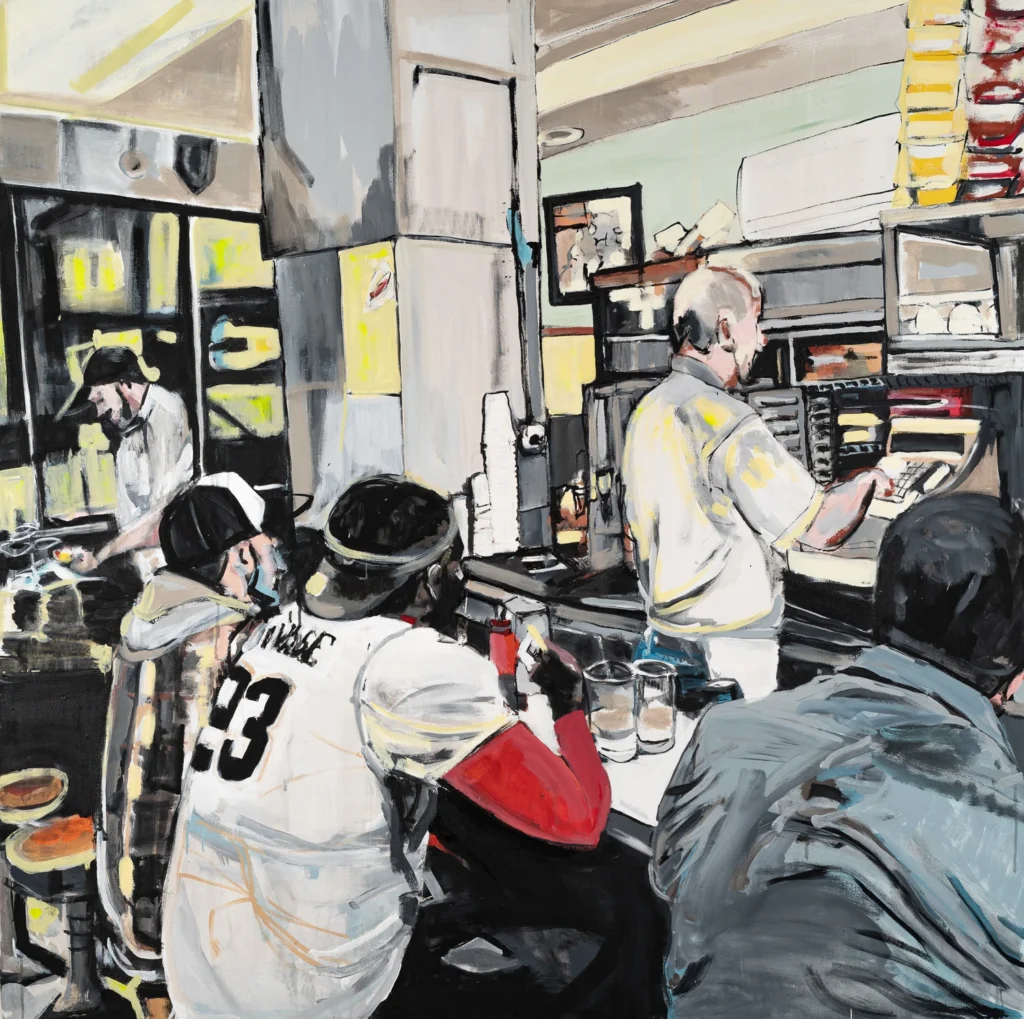 So what kind of kid were you growing up? What did you enjoy doing and how did you spend your time?
I was a sweet kid, and very shy. I learned how to read at four, and skipped two grades, which made things a little odd. I was always somewhere with my nose in a book, but also really loved spending time with my little brother Justin roaming around the train tracks catching garter snakes and crawfish. We also loved hanging in the back alley catching black crickets. I had the world's best fort in Jackson Park in an extremely large hollow bush, which faced a pristine English rose garden. I could spy on the crowds, and when nobody was around I picked flowers and tied them from the branches of my fort where they hung like talisons. That was about how badass I was, really. A flower stealer. What a rush! But really, the inside of that bush looked like a magpie's lair, with treasures on strings blowing in the breeze.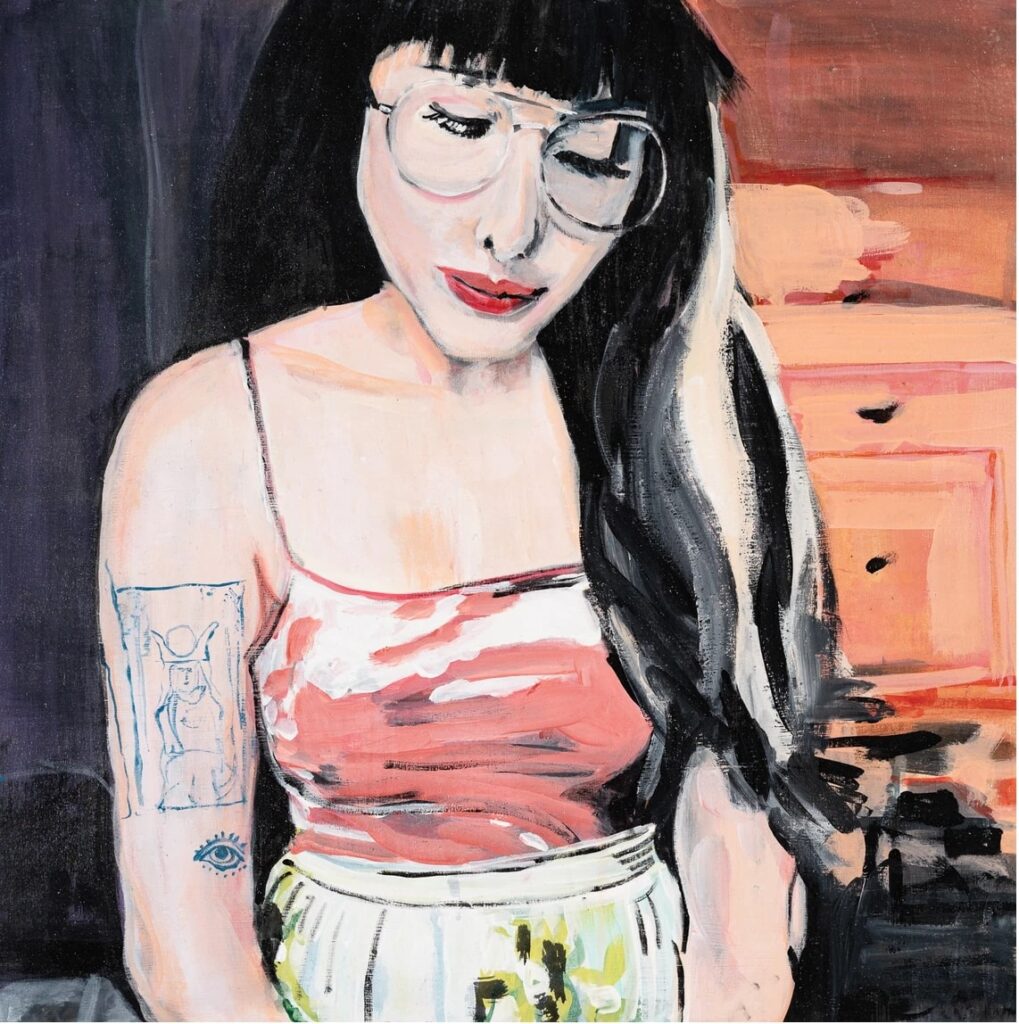 Seing that Windsor borders up to Detroit. How do you think the Canadian culture differs from American culture? And what's it like living in a border town in general, any noticeable difference?
I noticed that I don't really make sense in Canada. I lived in Toronto for almost twenty years, and I never stopped feeling like a fish out of water. I am not sure if I can explain this very well, but Windsor and Detroit are more a region unto themselves. There is more common ground than not between the two cities. I mean, Canada has gun control laws and public healthcare, and there is no way around how much of a difference this makes on the ground to live well. Those differences are vast, even between Windsor and Detroit. But as far as a shared history goes, it is very difficult to separate the vibe and general disposition of the two places. I find the people from my region salty, tough, but with a heart of gold. We take chances. We are courageous and a little loud. We are often the underdog, and it has been proven over and over that this strangely immense amount of talent comes from here. It is almost scary. I wonder what is in the water down here. But in other places and other regions, I feel less understood. I moved home some years ago and couldn't be happier then I am on this salt heap (Windsor is located above a giant salt deposit and mine).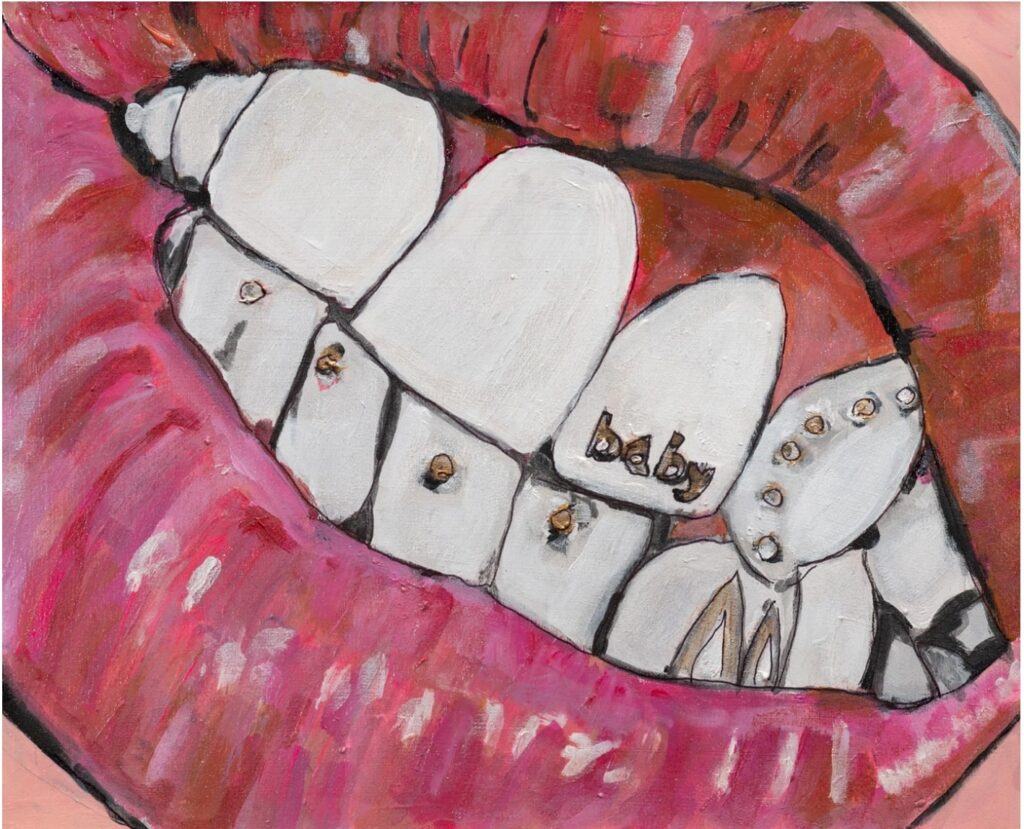 It's interesting that you feel less understood in other places? Why do you think that is?
Detroit and Windsor is a vibe. I find that in a large Canadian city like Toronto, it is inherently more conservative, even in the arts. Perhaps my delivery is more 'American' because of the US influence I grew up with intertwined, but what I can say is that the spirit of things is less rambunctious and experimental in Toronto. Don't get me wrong, I like Toronto. But, let's just say, that many musician friends I know say that when they play there everyone just stands around. No dancing. It is a bit more of a serious place. Postural. Reserved. It's not that I don't like it there, but just that it's not in my nature to be so reserved.
Quick question.. I interviewed Stephen Gibb last year, he's from Windsor, you wouldn't happen to know him would you? 😀
Of course I know Stephen. A wonderment. And a really kind human. We both used to have studios right downtown, and I would see him on occasion. Sadly, it has been too long since I last had a good chat with him. That needs to change. 🙂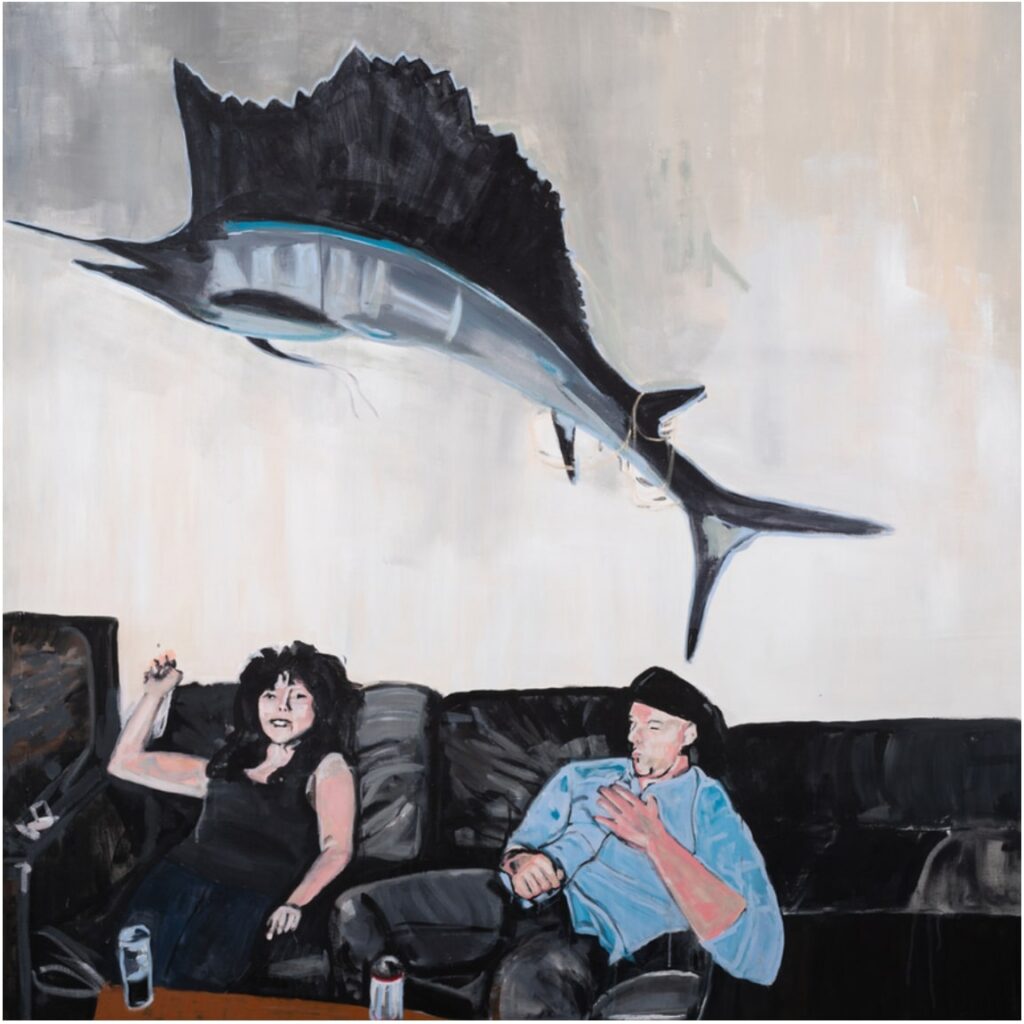 Ok, let's talk about your paintings now. Assuming that everybody draws when they're kids, do you remember when you started to paint and when did you start to take it seriously?
My kid thing was more writing. I wrote my first book 'Jim, Jan and Kojan Escape From Spies' when I was seven or so. I DID illustrate it though. I remember sitting at my desk 'on deadline' and feeling such a rush. My Aunt Joline—a school teacher, did me a solid and laminated and bound it for me. I still have it. I began my art journey studying photography. I owned an old Contax SLR and a beautiful Yashica Mat medium format camera. I was studying art in Vancouver, living in a studio on Hastings Street, and another artist, Kevin Mackenzie who was my upstairs neighbour would hear me out as I described my frustrations with photography. By then, I was a little bored of the classic photo print and was experimenting with getting the photo off of the photographic paper. I began experimenting with Van Dyke printing, Cyanotypes and gum bichromate printing, and eventually began heat transferring images onto canvas on a large scale. I would drag these oddly tiled images on canvas up to Kevin's studio and he began coaching me to paint over them. From there he taught me how to build a stretcher for them. I think I continued to transfer images onto the canvas and then painting them for a little while, but then, over time the photograph applied to canvas as iron on slipped away and I was left with a painting practice. I thank Kevin in my head for that all of the time. I have fallen in love with painting. I am one of those painters that would paint even if in a void. I am mesmerized by the application of paint onto panel, linen or canvas. It is immediate and overpowering. I forget all other things.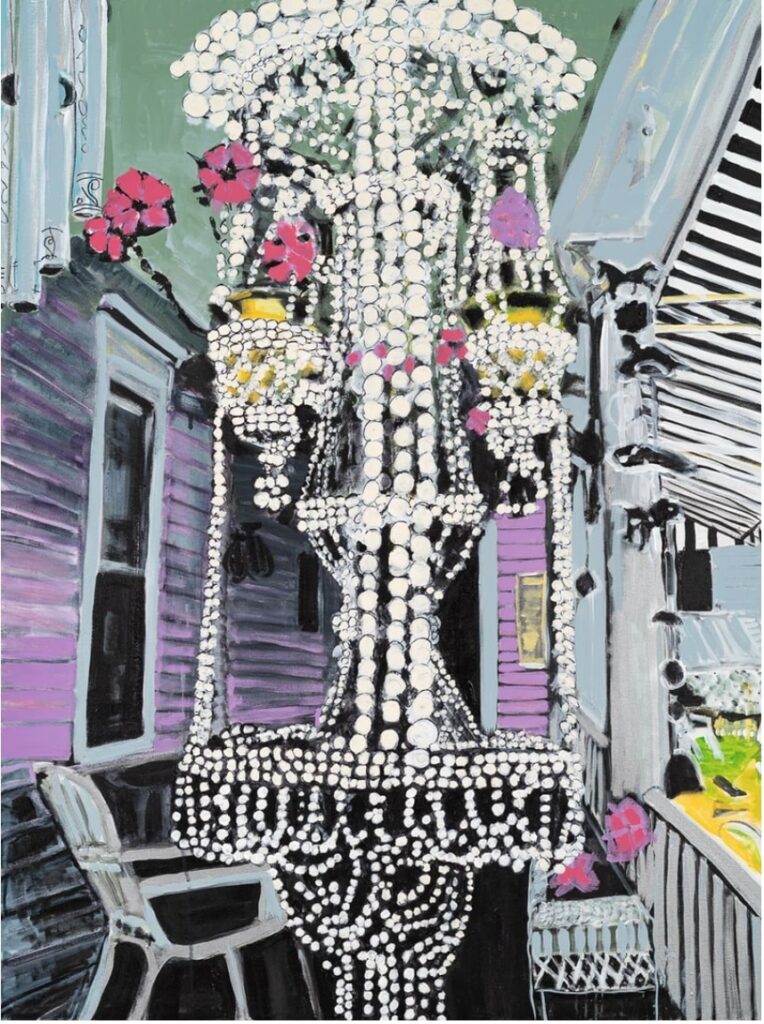 The various scenes in your paintings. Are they something you have experienced or how do you come up with them?
I have a difficult time explaining why these images are the images. There is a vibration to them—an atmosphere. They all strangely resonate together in my mind along some continuum of colour, shape, sensation, tone, theme. I like that the theme is slippery. That slippage is part of what draws me to paint them. The images come from everywhere: my imagination, real time in my day, objects that I collect, images I see on socials, advertisements, I sometimes even paint live and en plein air. But each and every image that I choose to paint has this 'something' that I am not sure how to describe. They tell a non-verbal story—and for a poet, used to explaining things with words, I find this visual language riveting.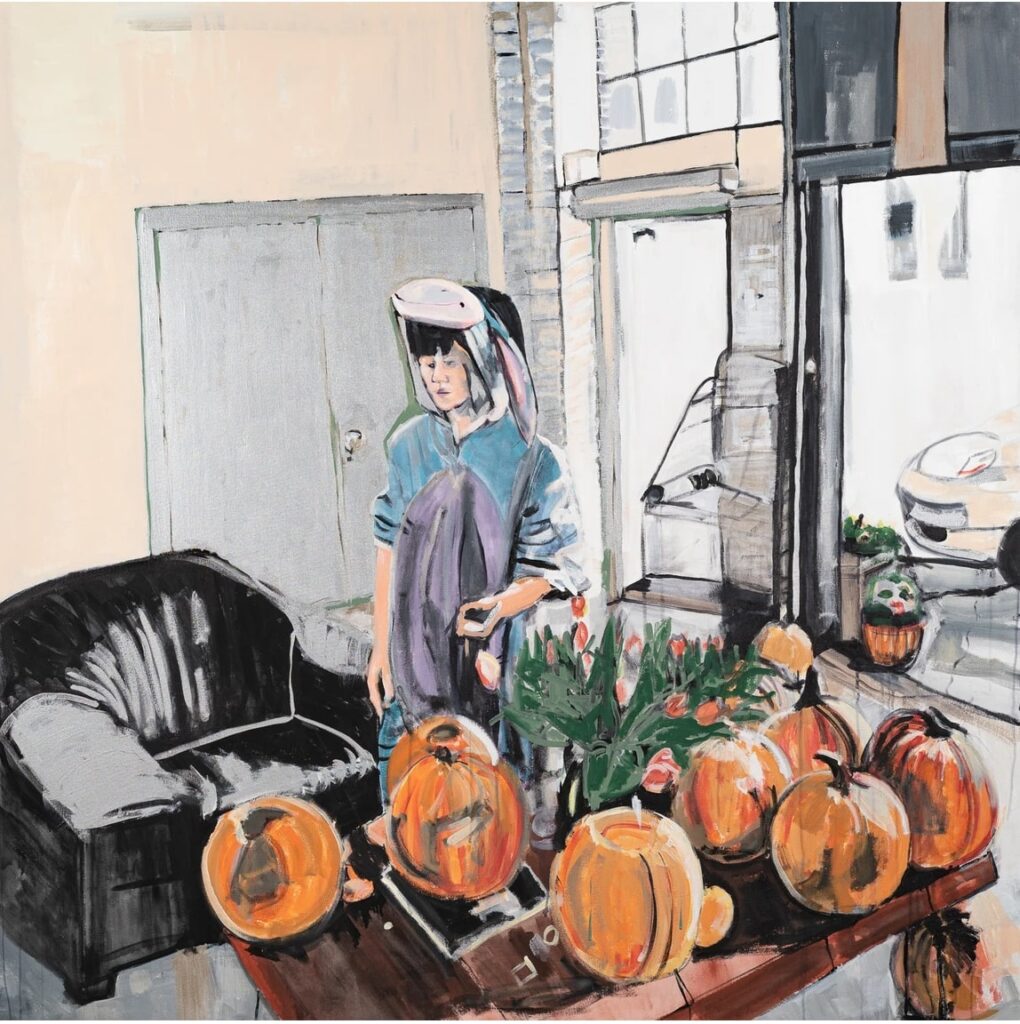 You say that you paint live and in plein air sometimes, what do you mean by that? On IG live or outside… or where?
For example, my painting 'Dolly' was painted in my studio as a still life. I painted from actual life, not a photograph. En Plein air is a practice of painting outdoors. You can often find me doing that around town.
Talk to me a little bit about your creative process, from start to end result, and what you aim to convey.
Lately, I have been operating more as a portraitist and a poet. For example, my most recent work has been these small in-gatherings of paintings that assemble to describe a person or a place. The work I showed with my gallery Galerie Youn, at the Palm Beach Art Fair, became a meditation and a portrait of Florida as I see it– otherworldly, underworldy, intense. Currently I am working on a 'narrative/portrait' of my husband Andrew Barlow. I found these three Polariods in his stuff one day: himself with his cat Gunther slung over his shoulder, his old van and a pair of flying V's that were his friend's—a Detroit musician that Andrew often collaborated with who just passed. The 'narrative/portrait' paintings culminate as a poem would—the images enjamb and create something more together—they tell a story of some sort. One painting from this series will be shown, again with Galerie Youn at Plural Art Fair in Montreal in April. I won't lie, I have some anxiety about separating it from the rest. They belong together to tell the story. But, it's ok! I will make more story for this collection, which will show down here in the fall. I think that I will keep working this way. Manifesting the visual poem, and using a small collection of paintings that play off of each other to create narrativity.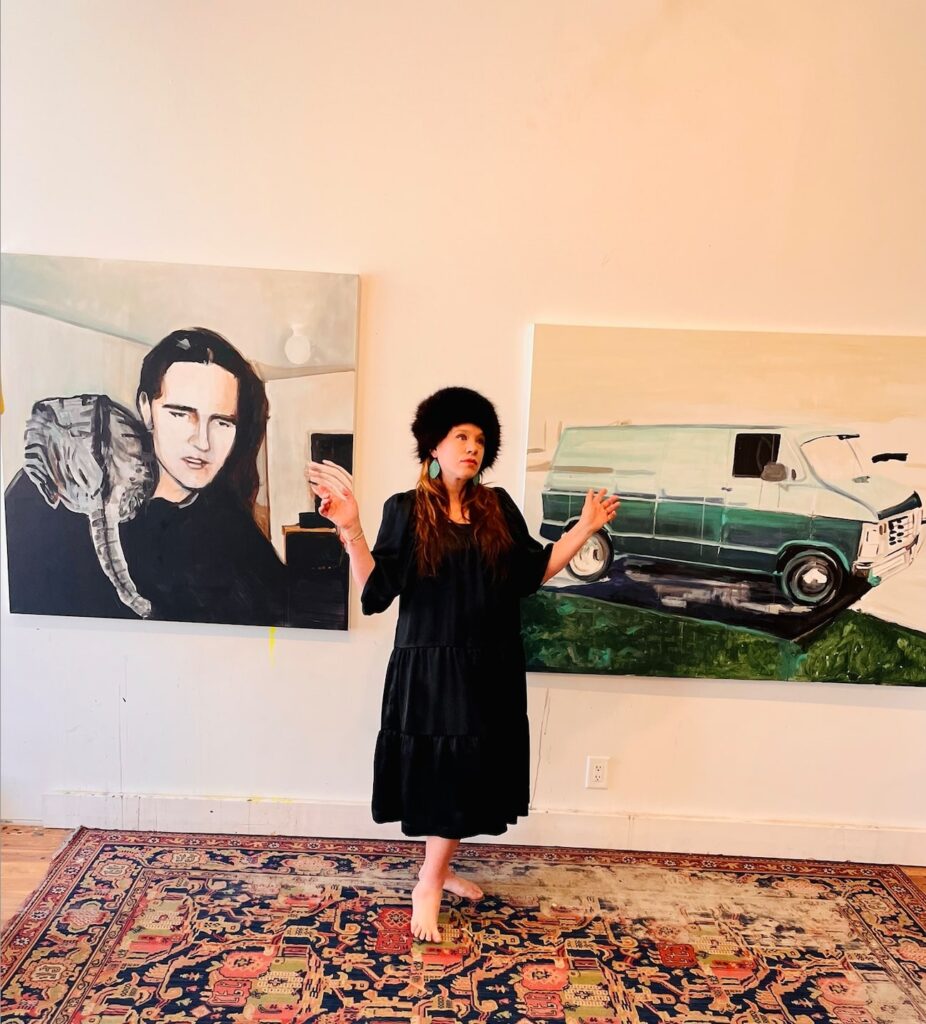 Besides painting you're also a poet. What is it about those two genres that makes them your preferred mediums of expressing yourself?
Yes, it is true. My second book of poetry 'Thicket' came out just before the pandemic. I launched that book at MOCAD in Detroit and was able to tour it all the way to Berlin. I like the way painting and poetry work as kinds of language that can be less straightforward. There is some kind of resonance that develops when things are not so 'on the nose' (thank-you to my student Erik for that phrase. I can't unsee it now). I am trying to write a long form work of fiction at the moment and some textile based sculpture. So let's see. My preferences might change. I am mercurial, remember.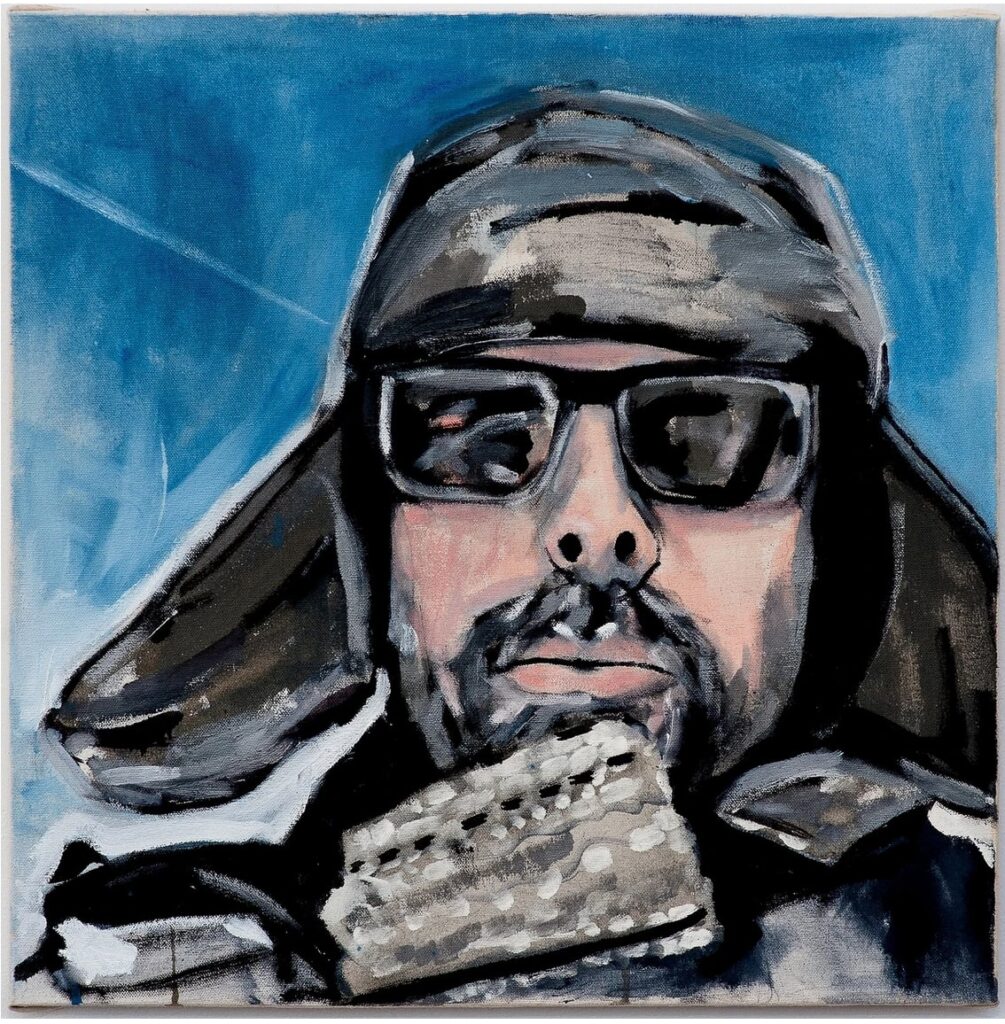 So how is poetry a good substitute for painting, what's the difference?
The instantaneous apprehension of a multiplicity in a given region, is not a representative, a substitute, but an I feel. I feel myself becoming a wolf, one.
That is a Deleuze Guattari quote from A Thousand Plateaus. It has always helped me to understand that I am 'of a region'. Sort of countryless. Having interdisciplinarity, living on a border, these things are the wolf in me. There is no difference, just slippage. I can roam between the two. I answer to a very few as a result of this slippage. A small insurgence of freedom comes from living slightly offshore.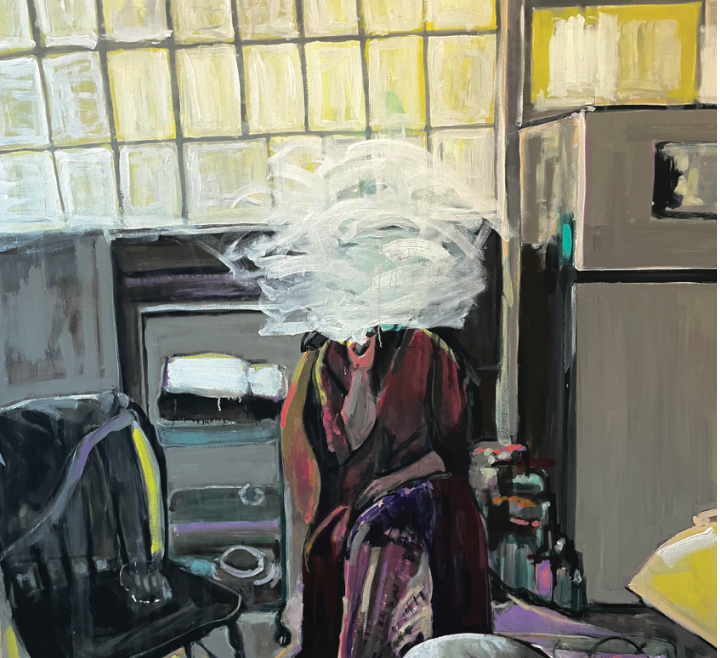 The word "Slippage". You used it earlier as well, when describing your paintings. Could you please explain what you mean by that?
For sure! Nothing is exact. Nothing is as it seems, and often means other things. The ingathering if paintings is often heterotopic. I sense another question coming here. Meanings are slippery and not pinned down. A portrait is not a straightforward painting of a person, say, but has the air of meaning something else. It is a house of cards, my practice. Unstable, Ever moving.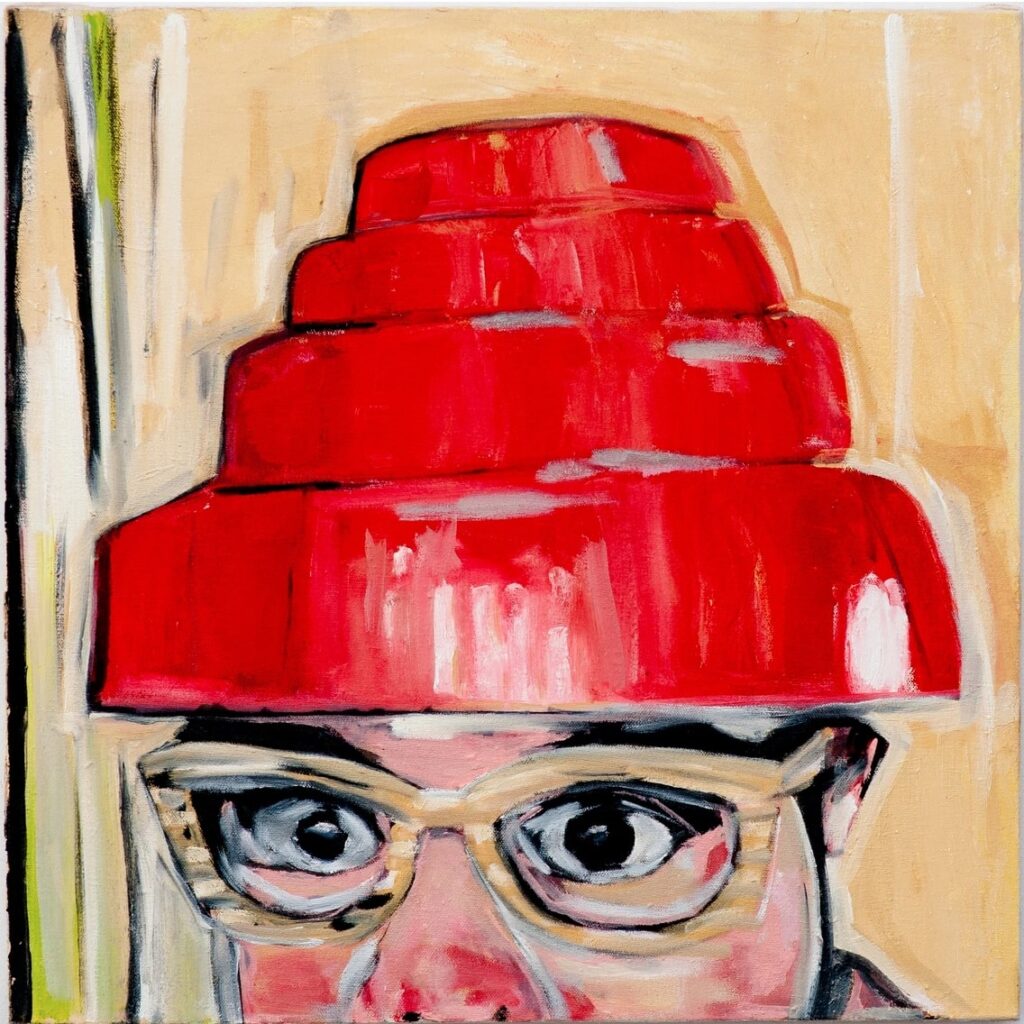 I know that you purchased a building a couple of years ago. Not an apartment, but a building… in downtown Windsor, and turned it into a dope studio and apartment. Talk to me a little bit about that.
Yes, I own bricks. See, I read Virginia Woolf 'A Room of One's Own' when I was eighteen. I knew that there was power in having keys to somewhere. My journey to those keys is epic. Needless to say, I worked my ass off, and sacrificed a lot to get those keys. They are keys to kingdoms. Well, queendoms in my case. A persondom where I feel safe and caught and a place where I can feel stable in my studio. It is mine to roam.
I gotta know more about that journey. Can you tell me!?
At one point I lived with nothing. Survived at an utter bottom. Something changed and I got a whole new chance, which I took and slowly, slowly built into a life. I find that I am given keys to things more freely now. It is a magical transformation.
What is the "Keys" to you?
To kingdoms, queendom's, persondoms, studios. They taste like freedom.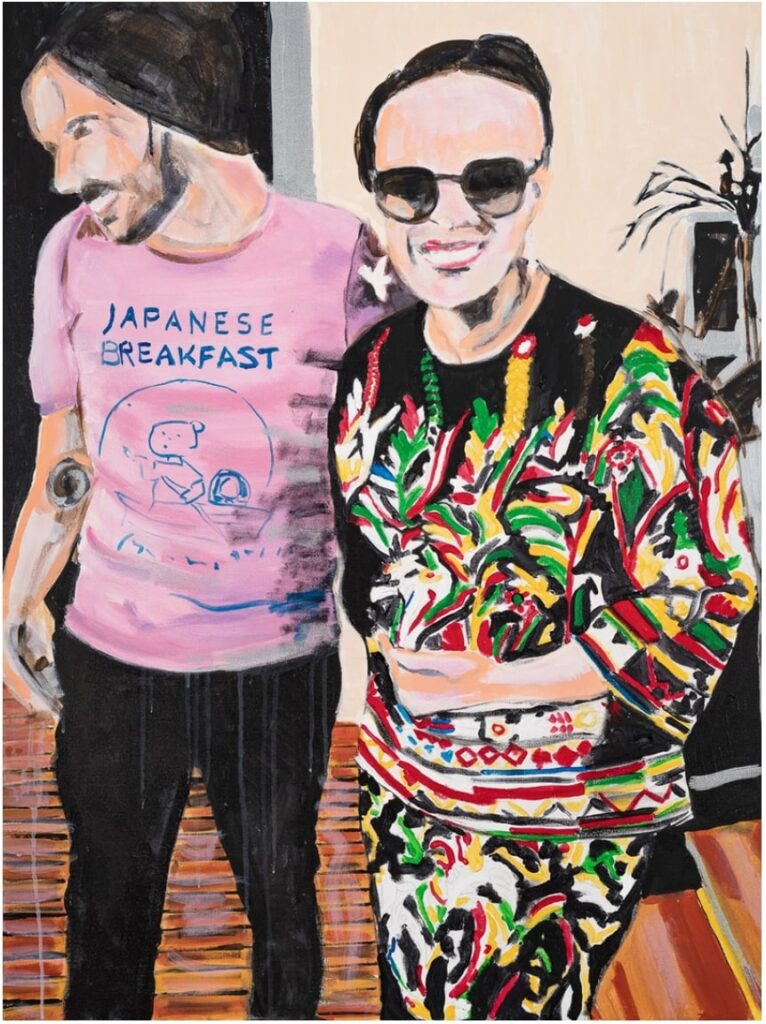 How would you describe a perfect day?
Painting, and listening to WDET. I really like WDET. If I can make time for a walk with Andrew and the dogs, and can have a maple oat latte with Nate and feed the chickens, I am really WINNING.
With that In mind, picture this. You've got the whole day off, and you just won 50,000$ on a lottery ticket. What are you doing?
The same.
I'm curious, what's your general take on the art-world?
Like any 'community' there are so many realities at play. I actively look for pockets of enthusiasm. I am 'of a region'. I go where I am invited in the art-world and roam the hills looking for kindred humans. I continuously choose the delightful vibrations of 'art-world' and move on from things that feel dormant. I don't judge if I can help it. We are an organism called the 'art-world' and we are all trying to handle this nuclear substance called art. It's ok. It's more than ok! It is a wild trip on Mars. It is a band on tour continually on the edge of breaking up. It is everything and nothing all at the same time.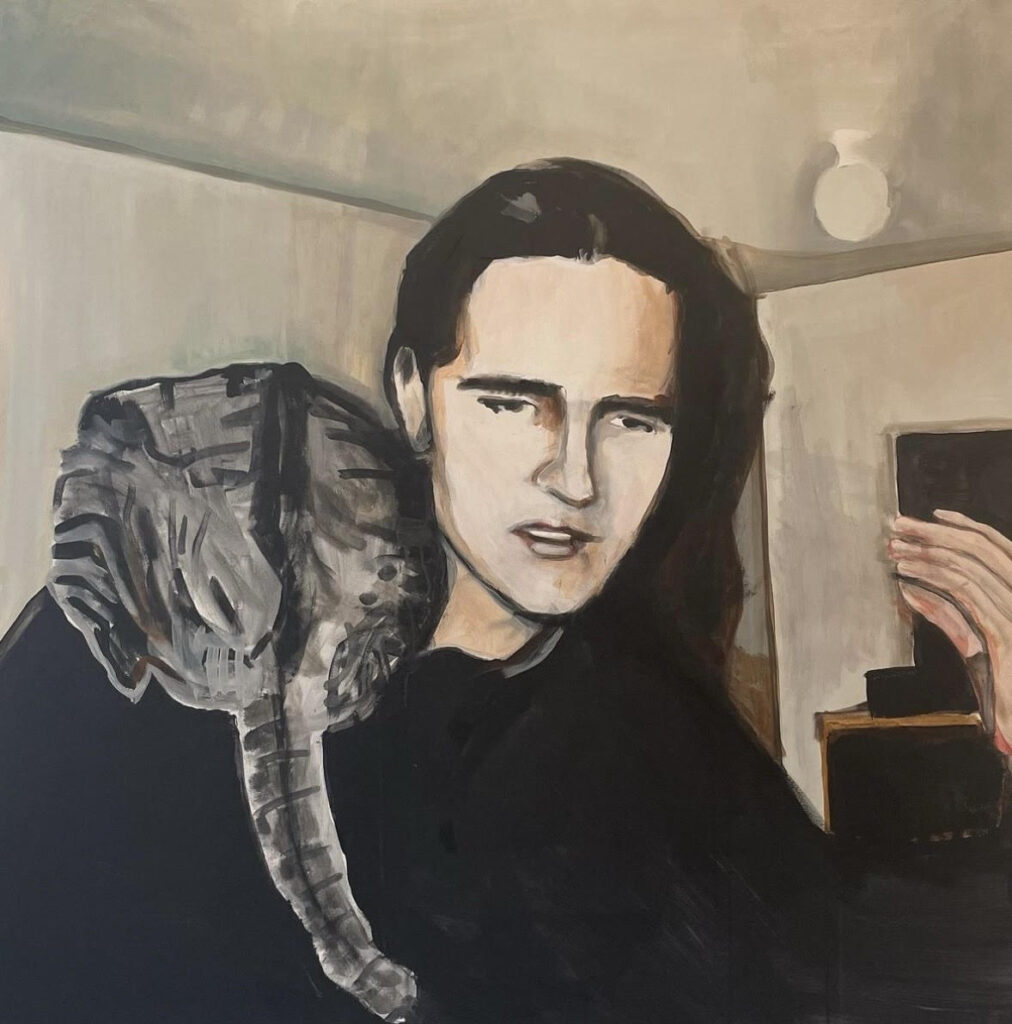 Alright, these last two questions I always ask at the end of the interview. The first is: What's your favorite movie(s) and why?
The Breakfast Club. It is of my generation. It is an ingathering of people from different places finding common ground. It is about hope. I am far too sentimental. I woke up the other day and Molly RIngwald was following my Instagram. Really, I have reached the pinnacle. I mean that.
The second is: What songs do you currently have in rotation?
I am listening to Sun Astros, as they are super and surf and friends from Detroit doing some amazing things musically, I am listening to the Electric Six because I just ran into a former band member I used to know in a delightfully unexpected place last week. I have been playing Lucius lately. And OOIEO, who I saw a bunch of years ago at MOCAD, and had bought their record. Andew let me put his vintage Nakamichi in my studio and so, records are a-flying!
I am also writing some music with Andrew and my dear friend Gigi—the incomparable Genevieve Marentette, and so, I am listening to her work and some Elephant (a band my husband was in in the 90's) and Faded FIlms (a synth band he was in in the 80's). We just acquired a Korg DW-8000 which was his synth in that band. I am dying to make some songs!!