The "Moon Shoe", designed by Bill Bowerman – Nike co-founder and former athletic trainer at the University of Oregon – with its iconic signature sole that is created with a waffle maker.
This Nike sneaker, famous for the technique used in its sole manufacturing, was created by pouring rubber into a waffle iron resulting in spikes on its sole and thanks to this prototype method it became the now famous, iconic waffle sole and copied by other brands. The silhouette was an innovation for Nike, becoming the first aesthetic innovation of design and functionality for the company.
The waffle sole leaves the same marks on the ground as the first footsteps of man on the moon during its landing in 1969, this similarity, attributed the name of the sneaker that was assembled for the first time thanks to Geoff Hollister.
One of the rare "Moon Shoes" sold at Sotheby's for $ 427,500 USD. Now, Sotheby's is putting a pair of the rare sneakers on the auction block, for a price of $ 100,000 USD!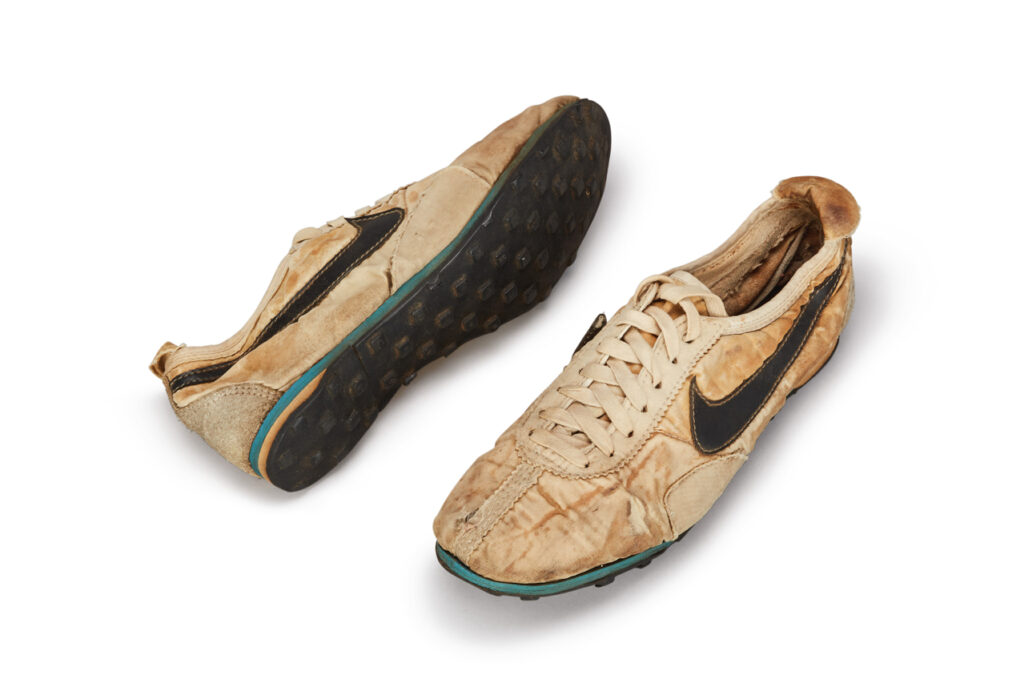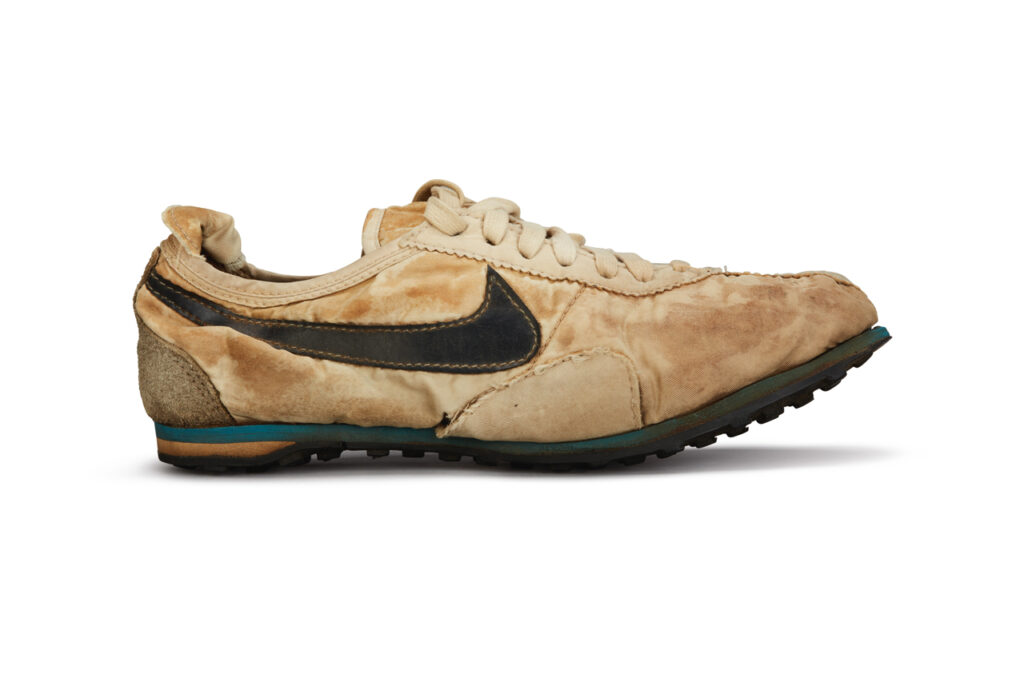 Photos: Sotheby's