Banksy 's "Game Changer" painting honoring British health workers in the pandemic recently sold for $23.2 million USD, which is a new record for Banksy, at Christie's auction house. Proceeds from the sale will be used to provide funds to UK health and charities.
The painting first appeared on a wall at Southampton General Hospital in southern England back in May, during the first wave of the COVID-19 pandemic. The black and white painting shows a boy sitting on the floor playing with a superhero nurse doll while Batman and Spiderman dolls are in a trash can next to him.
When the painting first appeared at the hospital Banksy had left a note for its workers that said: "Thank you for all that you are doing. I hope this will bring a little light to the place, even if it is only in black and white."
The Southampton General Hospital will keep a replica of the painting, so its visitors and workers can enjoy it.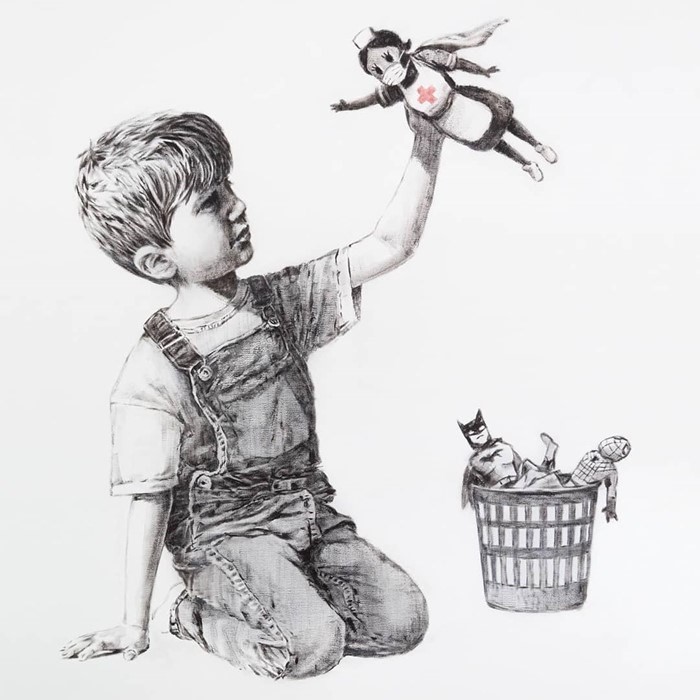 Photo: Banksy/Instagram