The Danish clothing brand Ganni is in constant growth, and via a new press release the luxury brand has announced that they are expanding even more, by opening its first two flagship stores in the capital of fashion, in the coveted areas of Saint-Honoré and Marais.
According to Ganni CEO, Andrea Baldo, the openings are part of the global expansion and will contribute to the continued development of its community in the French market.
"France is a key market for Ganni, and as Paris is considered one of the most important fashion capitals in the world, the opening of our first two retail stores in the city is an important step for our brand's presence" […] "Ganni has a loyal community in Paris and we have been investing the area throughout the past years via multiple channels, as well as creating a Parisian office and studio, so we are extremely excited to have two physical stores opening in such prominent locations."

– Andrea Baldo, CEO of Ganni
The Marais store is set to open on March 17, 2022, while the store in Saint-Honoré will open on March 24, 2022.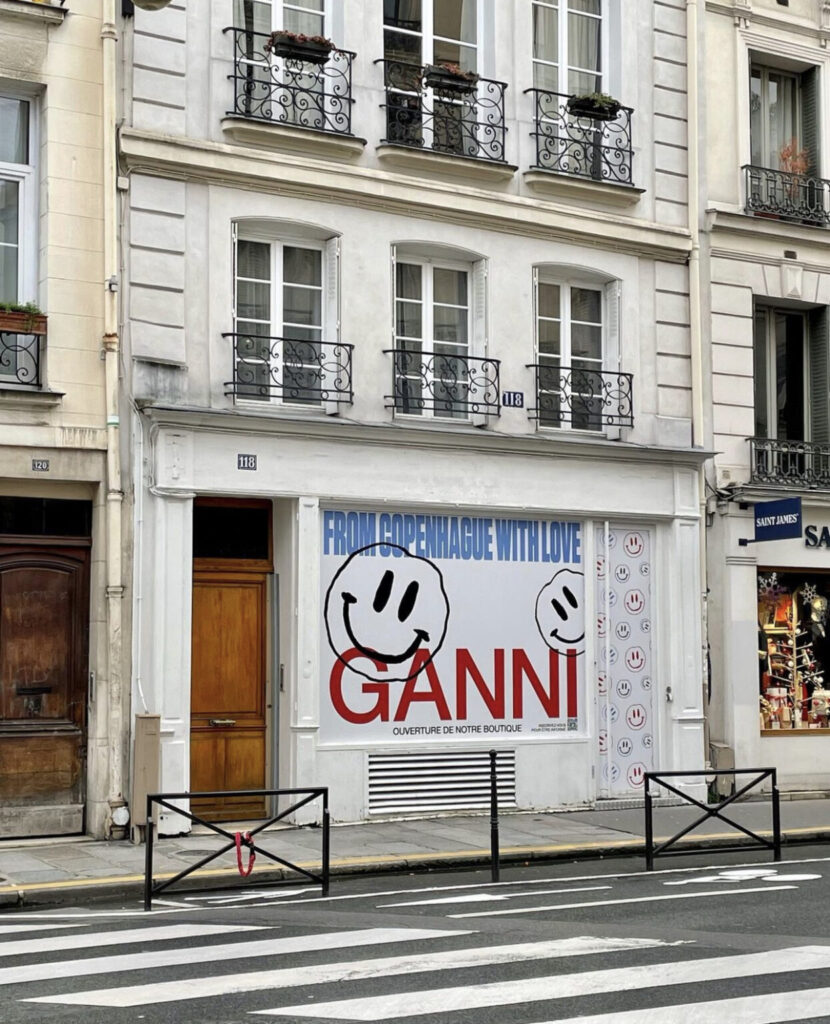 Photo: Ganni