Nike presents two new packs where the sky and the universe become the benchmark in an updated Air Max series. The first is called 'Pack Supernova 2020' aimed at the male public, will feature a renewal in the Air Max 90, Air Max Plus or Air Max 270 React models, while the second 'P (HER) SPECTIVE' with women's models. focuses on the Air Force 1 and Air Jordan 1, silhouettes.
Inside the 'Supernova 2020' pack we find nebulae and a firmament of stars that collide in an infinite number of colors and spatial references. Oranges, yellows, reds and blacks on the Air Max 270 React, colder colors such as blues, purples and pinks on the Air Max 90 or blacks, reds, whites and metallic details on the Air Max Plus.
In the case of the second pack, 'P (HER) SPECTIVE', the two silhouettes look more warm and subtle than the previous ones. It is the lilac color and suede texture of the AF1, supported by small iridescent features on the side of the swoosh, making it a very combinable model with smooth lines. They follow these soft and distinct AJ1's where calm cloud patterns and mirror-like detailing on the tongue are enhanced by a salmon pink predominant throughout the shoe.
The two packs 'Supernova 2020' and 'P (HER) SPECTIVE' will be available in June on Footlocker.com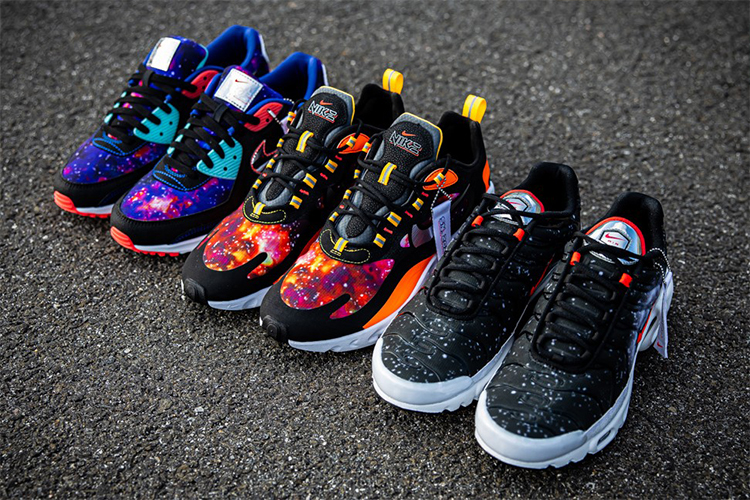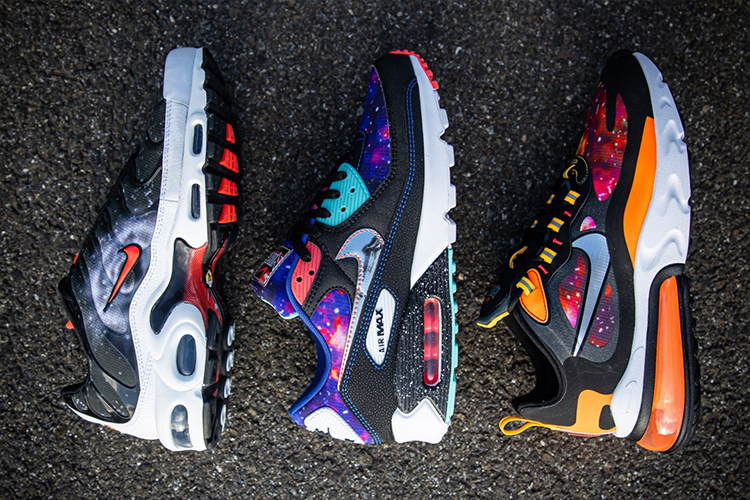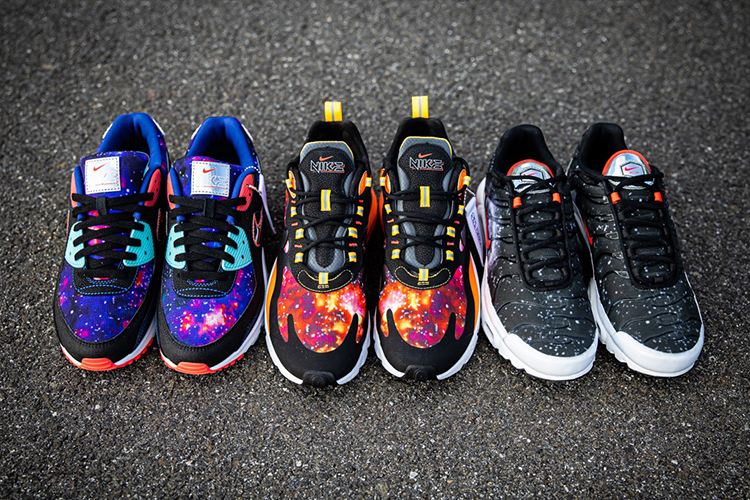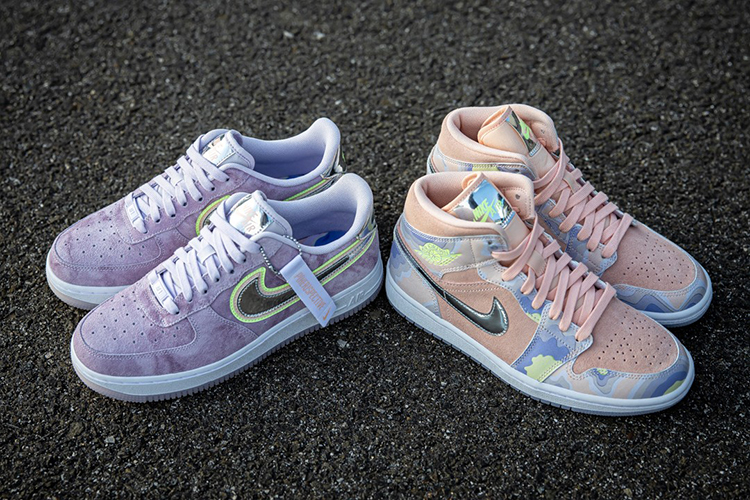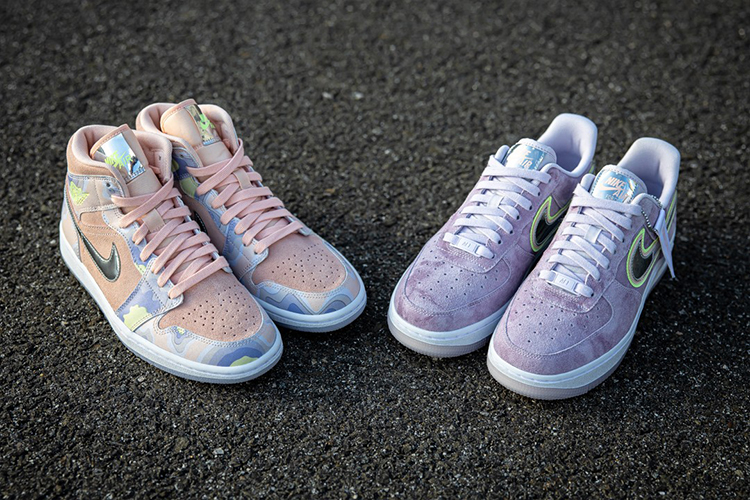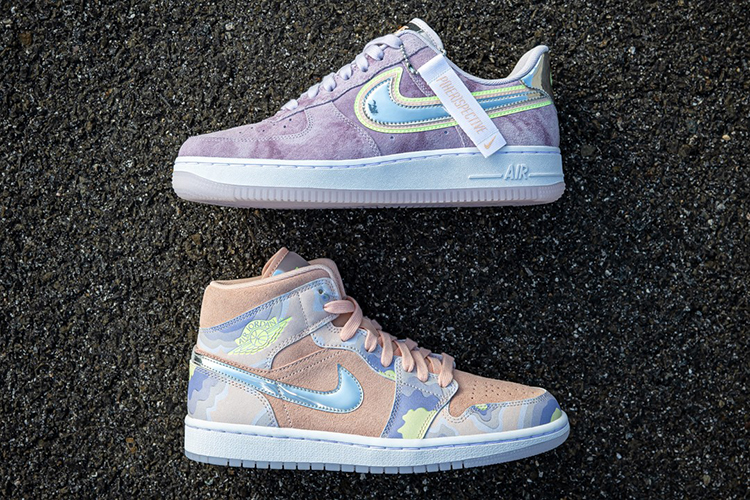 Photos: Nike