Louis Vuitton has entered the food industry with its first café and restaurant, Le Café V and Sugalabo V, located in Osaka, Japan. Both the cafe and restaurant will have celebrity chef Yosuke Suga in charge of the dishes. He was once the protégé of legendary 32-star Michelin chef Joël Robuchon.

Le Café V is located on the top floor of the store, where cocktails are served on an outdoor terrace, while the restaurant, Sugalabo V, is open for meals only and is a concept from the critically acclaimed, limited-capacity restaurant of the same name from Chef Suga in Tokyo. Behind a set of clandestine doors, the Louis Vuitton restaurant features an open kitchen, designed with elegant trim and warm woods which represent Louis Vuitton perfectly.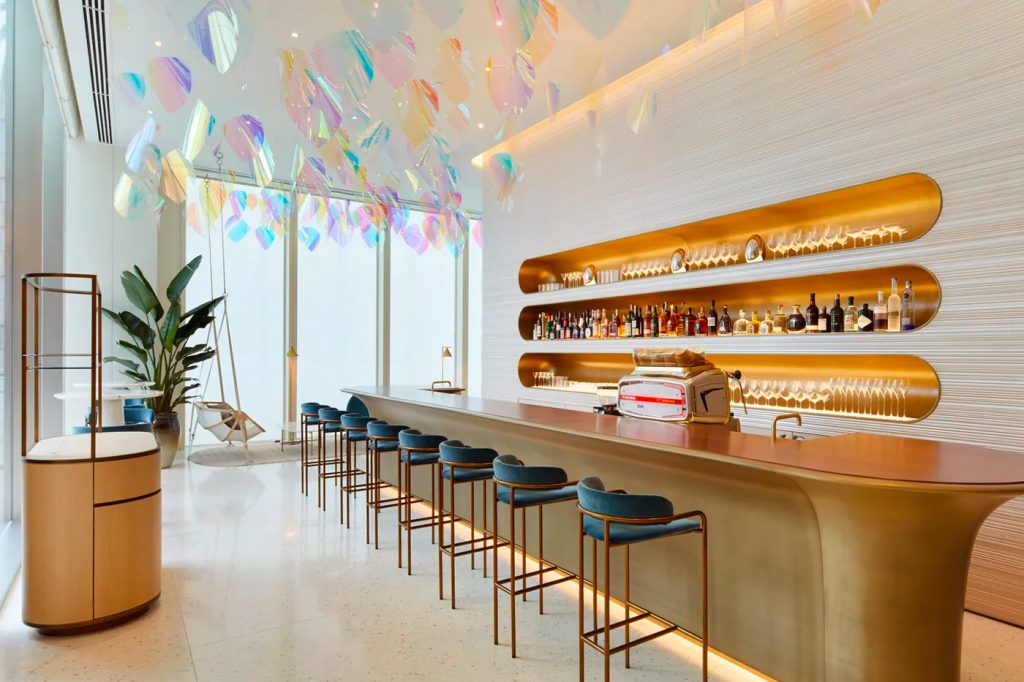 Louis Vuitton has teamed up with Tokujin Yoshioka, who has created luxury travel-inspired furniture and accessories, to add the final touch. Yoshioka is known for his contemporary pieces inspired by nature, which are adapted to the decor of the new restaurant and cafe. The interior is designed by Jun Aoki, is intended to resemble a ship floating on water, with slight reminders of sails fluttering.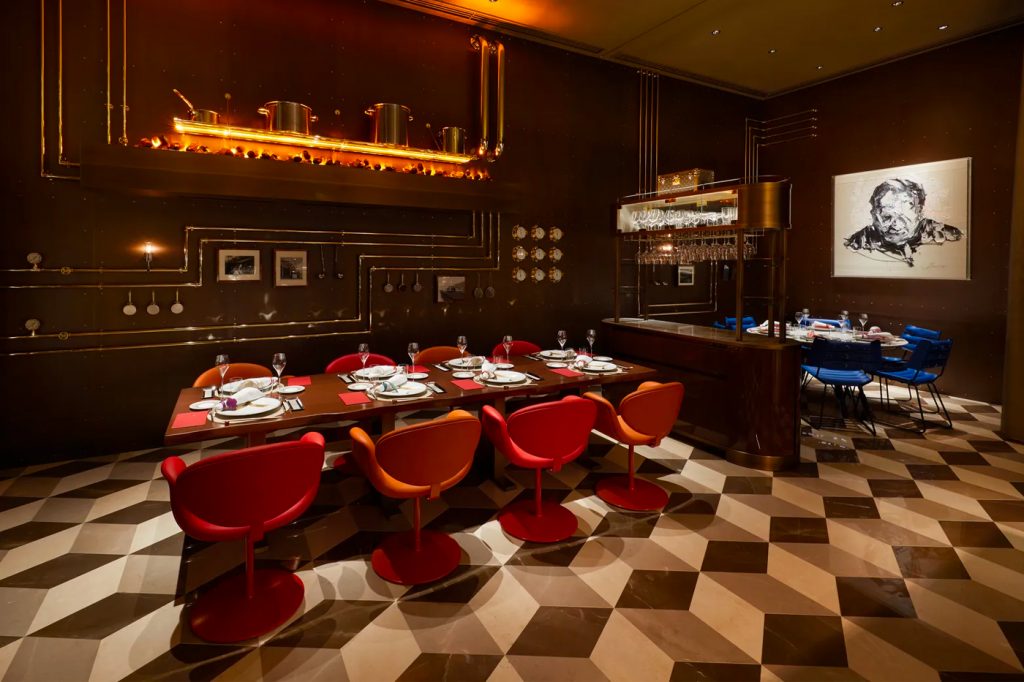 Photos: Louis Vuitton