Tiziano Autera (b.1992), received his training in art and craftsmanship through his father, who would carve wooden sculptures, whose inherent references are today a visible legacy in Autera's oeuvre. Academically trained in graphic design, later on, he reverts to figurative art to feed his profound desire to shape unprecedented combinations. Hailing from Switzerland, he already counts on a varied roster of international galleries and numerous side artistic and creative projects.
Tiziano disrupts cultural constructs and optical systems, moulding perceptions and experiences of the overall exhibition. Abstaining from the given definitions of art, Tiziano deliberately mixes unconventional and hierarchical techniques like Cubism, exuding a hitherto unseen sense of nonconformity and deep personal research. At stake is a biological investigation of all that is physical and metaphysical. As he flows into his unique narrative, he chronicles the individuality of his psychologically charged characters, thoughtfully drawn or otherwise vividly coloured, however always distinct from one another.
Words by: Bianca Spaggiari
For more information about Tiziano, check out his Instagram and website.
Without further ado. Here are Tiziano Autera's favorite things.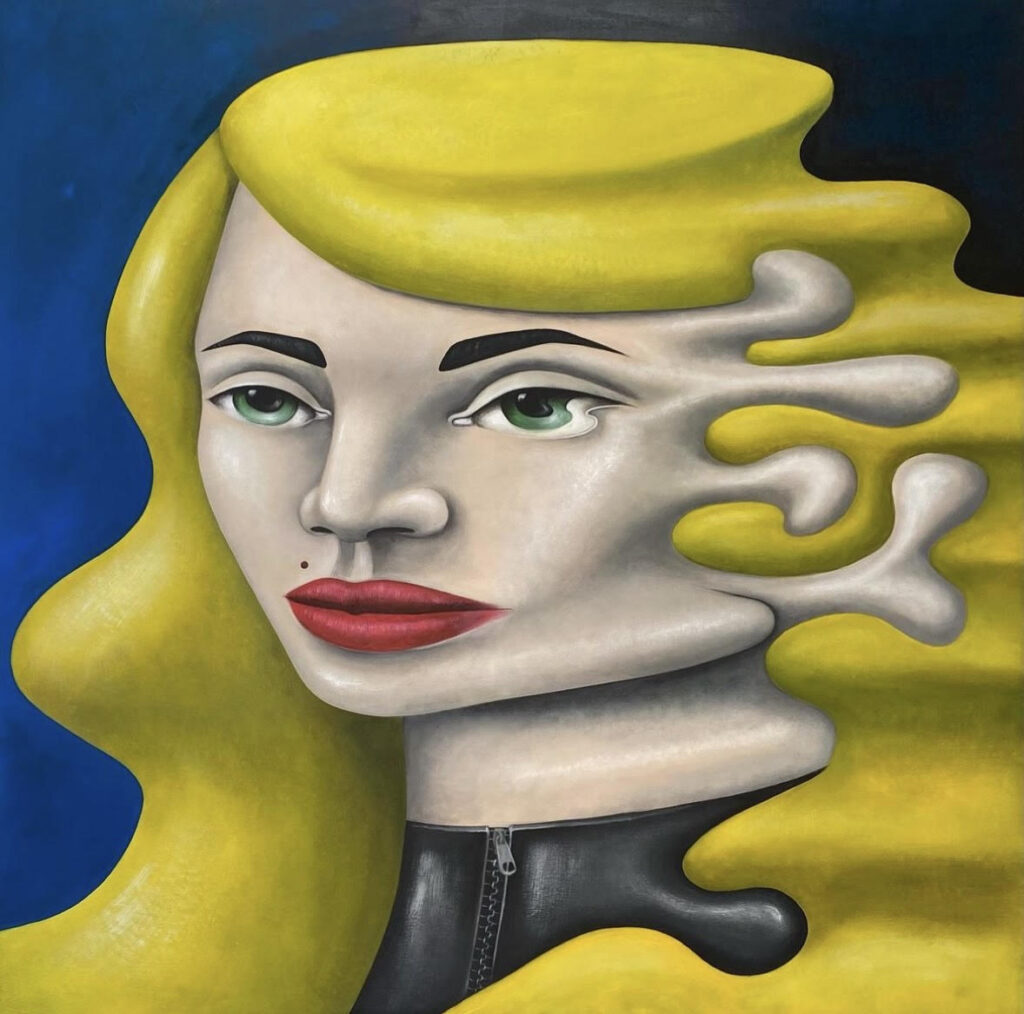 Favorite movie(s) and why?
Lucy, I liked the way the movie catched my complete attention, and the effects something connected between tecnology and biology
Favorite singer?
Charles manson, sounds crazy but i oove his music
Favorite superhero?
Batman
Favorite brand?
Asics
Favorite sparetime activity?
Cycling and building bicylcles and also rc planes and drones
Favorite song?
Burning Desire – Lana del rey
Favorite athlete and why?
Mike Tyson, I like his style
Favorite book and why?
Schlafes Bruder – its an interesting story that really catched me
Favorite food?
Fried Chicken
Favorite music?
Classic Music
Favorite designer?
Luigi Colani
Favorite car?
Maybach 6 Cabriolet
Favorite city and why?
London, well because you can see so much art
Favorite artist(s) and why?
Anish Kapoor, Refik Anadol
Favorite actor?
Anthony Hopkins
Favorite sport?
Cycling and Gym
Favorite work of art and why?
I really like the moving sculptures of Refik Anadol, its a complete new multidimensional experience and gives as a real view into future
Favorite magazine and why?
I dont have one
Favorite comic book character?
Tom and Jerry
Favorite drink?
Martini
Favorite color?
Green
Favorite person?
My Mother
Favorite country?
Italy
Favorite sports team?
I don't have any
Favorite animal and why?
Snake, i like the moving and the eyes of the snake, it has something holy about it.