Cypress Hill is celebrating the 30th anniversary of their self-titled debut studio album with the release of the graphic novel, 'Tres Quis'. Created in collaboration with Z2 Comics, the graphic novel will be written by Noah Callahan-Bever and Gabriel Alvarez and illustrated by Felix Ruiz, Jefte Palo, Juan Gedeon, Damion Scott, Angel Hernandez, and Paris Alleyne.
Tres Quis will also feature character appearances from their songs, including Officer O'Malley from "Hole in the Head" and sister Maggie from "Stoned Is the Way of the Walk."
Tres Quis will be released in English and Spanish and will hit comic book stores and bookstores in a standard 160-page paperback version. A deluxe hardcover edition, a super deluxe limited edition, an exclusive green vinyl LP from Cypress Hill with a new Ricardo López Ortiz album cover plus special prints from Ortiz, Scott and Gedeon will also be available through the store Z2 Comics site.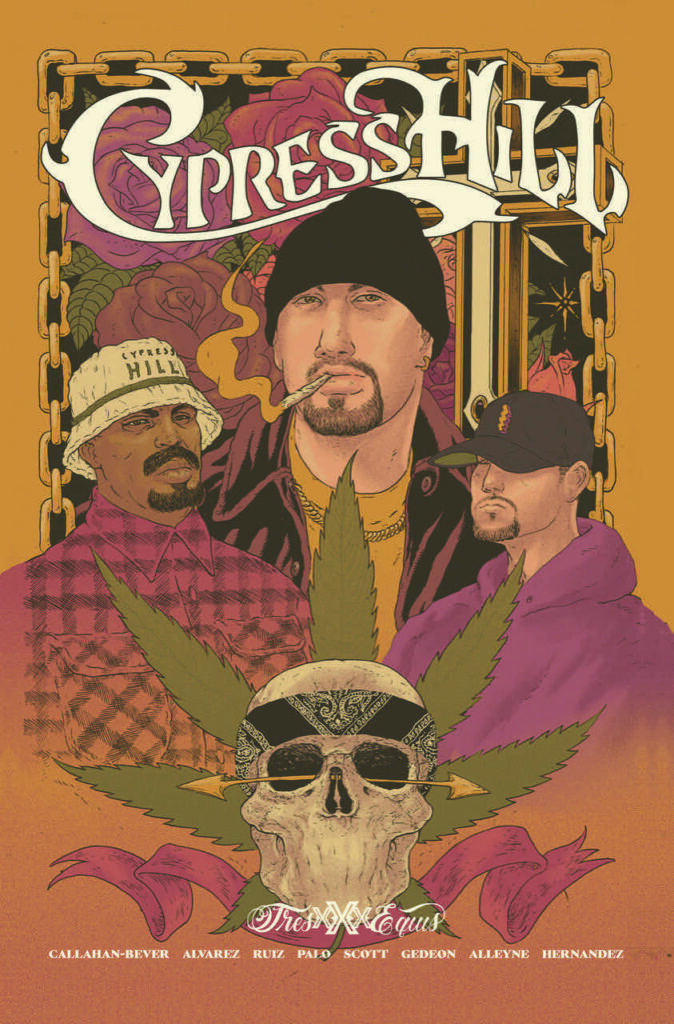 Photo: Z2 Comics