Zaid Zawaidah is one of the brightest young artists coming out of the Middle East. His nationality is Jordanian and he is 27 years old, based out of Amman, Jordan. He describes his style as maximal surrealism, and he's been making a name for himself the last couple of years painting over influencers pictures as well as being extremely versatile, switching up his style from simple minimalistic pencil lines, to a maximalist approach, with bright and colorful strokes.
Hi Zaid, it's a pleasure to sit down with you. You grew up in Amman, Jordan, what was it like growing up there?
Growing up in Amman was amazing, it was quiet, calm and safe, contrary to what most people think of the Middle East. I had a very fun & normal upbringing in Jordan, it was very creative and family filled. I distinctly remember trips to Petra, Wadi Rum and other places with school and family, as well as, the occasional trip to the amusement park or go karting track.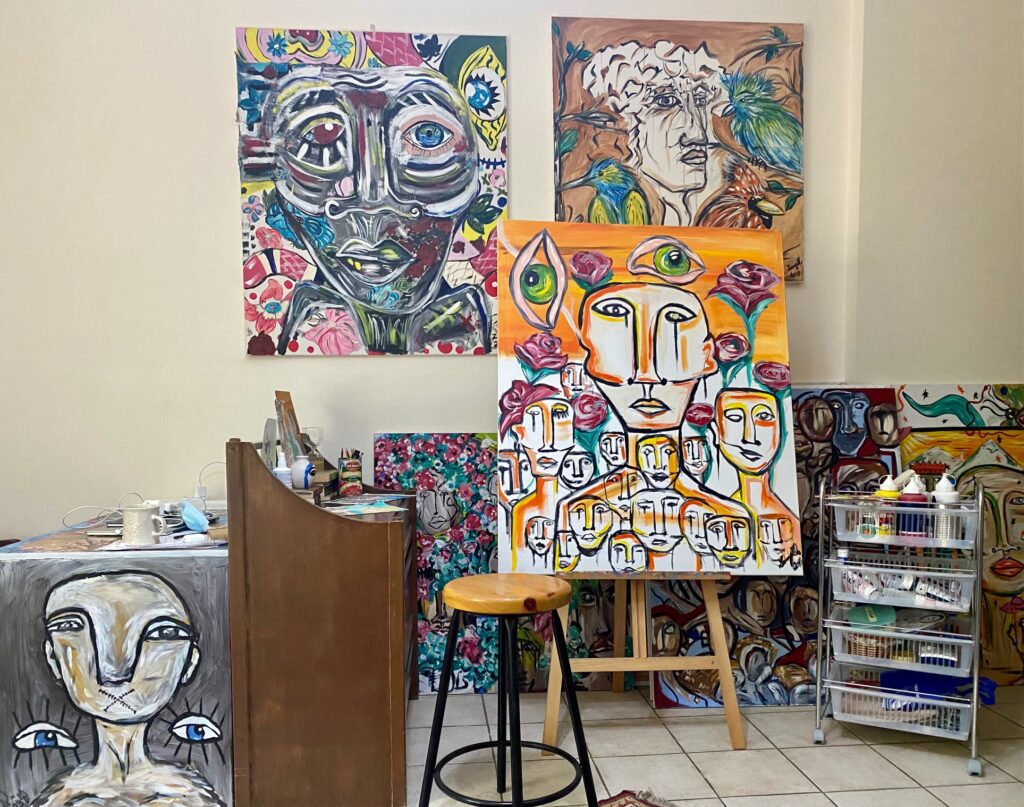 Here in Europe art is more popular than ever, with galleries popping up everywhere. What is the art scene like in Jordan ?
Jordan has a very strong art scene both commercial and underground. Many galleries are opening virtually and physically, and a large effort was seen after lockdowns where art has become a necessity since most people are spending time at home. Also, with new hip areas emerging in Amman, many galleries started popping up in those areas showcasing artwork from an array of local talent.
When did you realize that you wanted to be an artist ?
I think I realized I was creative or artistic when I was very young, I used to constantly draw and doodle on my notebook and create projects out of shoe boxes and cardboard. Also, art was my favourite subject in school and that was a very early indicator about my future, whether it was art or design. I am self taught, I never took any art lessons, apart from a trial class at a studio when I was 11 or 12.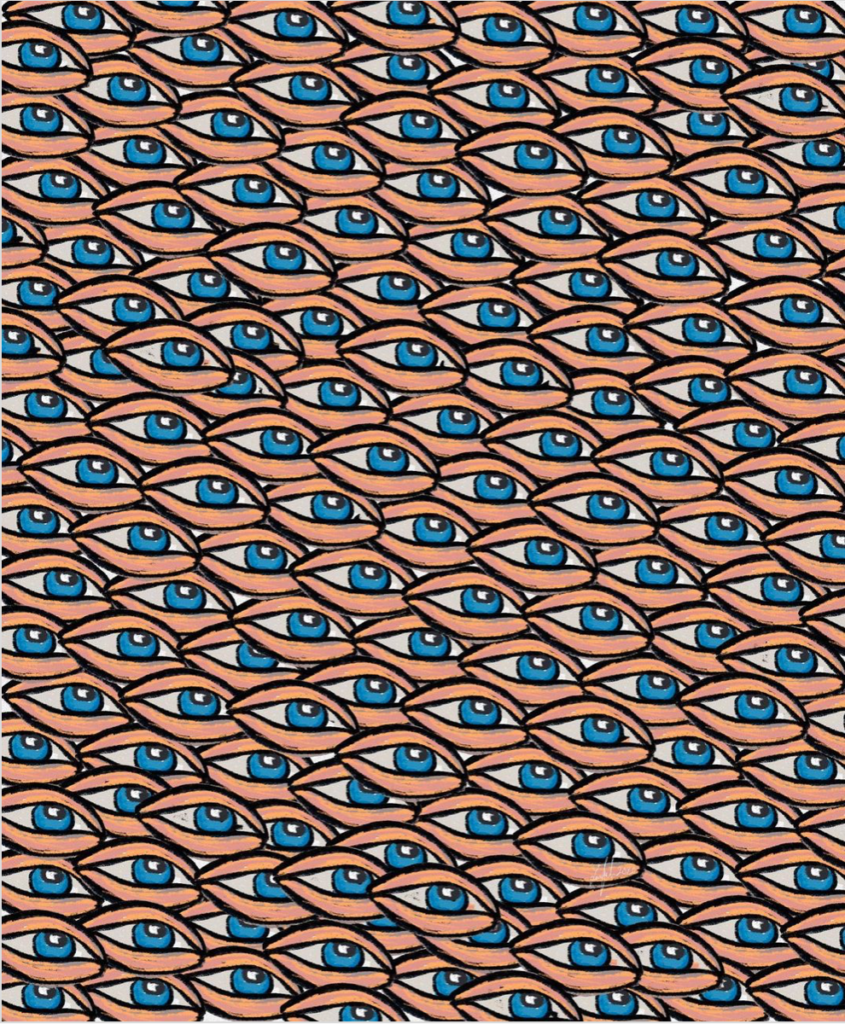 How did your family initially react to your career path ? And how do they feel about it now, seeing your success ?
My family were always supportive and pushed me to go into a creative field, not necessarily fine arts but rather interior and graphic design. That has been my career path ever since with fine arts being my main outlet and graphic design is a side thing I do from time to time.
You have made yourself known by painting on influencers pictures, in a Picasso inspired style. What made you start doing that ?
It started when I made the shift from physical to digital art, I was finding it hard to travel around and take my art supplies with me, but then I received an iPad and it became easier. It started with digital paintings and then it developed into many different styles and techniques until I landed on painting on influencers\celebrities faces.
Your paintings with eyes really stands out to me, what is the thought process behind them ?
Usually, it begins with the one eye and then I pause and think where do I want to take this or what do I want to create. Most of the time it is an idea I have already in my head and I just implement it. I have, however, dabbled into different styles, used different eyes and tried to challenge myself by always saying where can I take this next, thankfully the results have been great!
Some of your painting include portraits of iconic artists, such as Frida Kahlo, Pablo Picasso and Vincent van Gogh, any particular reason as to why you've chosen to paint them ?
This was also another experimentation of mine, where I started replicating famous paintings but instead of copying them exactly, I used my own style and my own interpretation to create them. As for why I chose these artists I wanted people who may not have an art background to recognize the artworks I am making. Whether it was Picasso, Frida or even Mondrian their pieces are very famous and easy to identify.
Who is your favorite artist ?
That's a tough question, I think I have many and from time to time it changes and one becomes the most favourite. I think at the top of my list is Picasso, Kusama and Klimt. But, I cannot exclude Da Vinci, Caravaggio and Frida. I am not sure if I answered your question but it is quite hard to pick a favourite!
Images: Zaid Zawaideh