Share this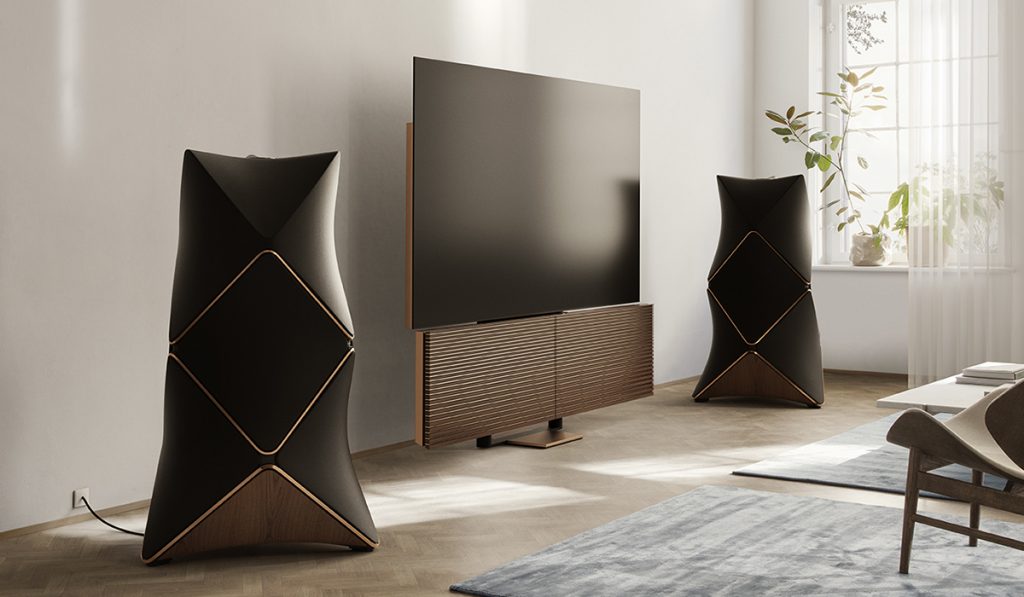 Bang & Olufsen has unveiledthe Beovision Harmony, the world's first 88-inch 8K OLED TV.
Originally featured at Milan Design Week in 2019, it stands out for folding when not in use. The two oak and aluminum covers partially cover the screen, and when the TV is turned on, the panels fan out and the screen rises above them.
Our customers tell us they want the ultimate in cinematic and immersive experiences with a design that adds to the decor rather than alters it. This is exactly what we are bringing to the market with our new two-meter-wide Beovision Harmony.

– Christoffer Østergaard Poulsen, vice president of product management
You can learn more about Beovision Harmony here.
Photos: Bang & Olufsen