Share this
Heron Preston x Levis teams up for 'MISTAKES ARE OK' capsule collection.
The capsule features three pre-designed versions of matching trucker jacket and jeans combinations, as well as a final one where it rewards the set of looser fabrics with a much more limited character. Different versions and cuts for women and men present three clear lines that differ in their shades. In the first, pink catches all eyes and becomes the most daring of the selection, a second where we find washed denim in light colors as the main choice and a last where dark jeans becomes the most elegant option to the even classic.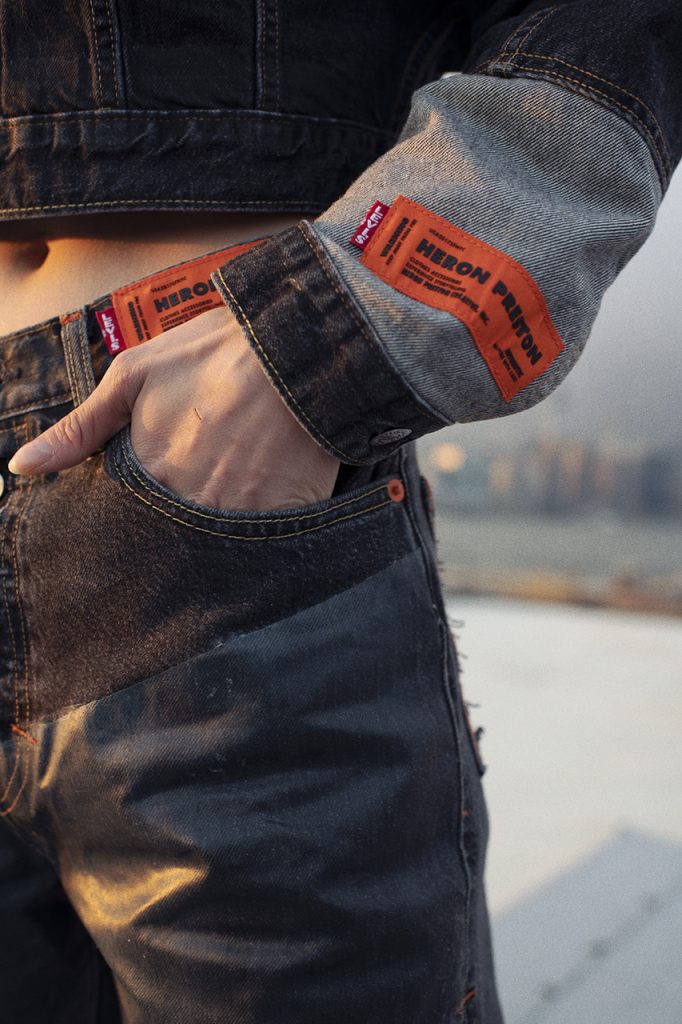 Common details in the different models of the capsule where we see how the 501 patch has been transformed by Heron giving it more size and placing it on the back at the nape of the neck. A license that Levi's has granted to the designer fully relying on his criteria and vision of work: "The fact that Levi's trusted me to modify their label makes me more excited about this detail. I also had collectors in mind when designing this collection. This will truly be one of the most unique Levi's pieces in his collection. "
The Heron Preston x Levi's 'MISTAKES ARE OK' collection will be available on September 14 on HeronPreston.com and the Levis app.
Photos: Heron Preston x Levis