Share this
Kering, the second largest luxury goods group globally next to LVMH, recently launched KNXT, an innovative fashion space that aims to curate content and test new ideas. Utilizing cutting-edge technologies such as artificial intelligence (AI) and NFTs (non-fungible tokens), KNXT offers a unique shopping experience for visitors.
The standout feature of KNXT is its AI-powered personal shopping assistant called "/madeline," which is powered by OpenAI's ChatGPT. Through /madeline, visitors can shop from a wide range of Kering brands including Gucci, Bottega Veneta, Alexander McQueen, Balenciaga, and more. This AI assistant helps users discover and purchase fashion items tailored to their preferences.
In addition to Kering brands, KNXT also offers a selection of other brands for both women and men, and users can conveniently pay with ETH (Ethereum) by connecting their digital wallet. Currently, KNXT only ships to eligible states in the US.
Furthermore, KNXT is also offering NFTs from its exclusive "La Première" collection to the first 100 visitors who make a purchase with a Web3 wallet. These NFTs feature illustrated owl characters adorned in fashionable clothing, adding a unique digital collectible aspect to the KNXT experience.
Although Kering has not made public statements about KNXT or /madeline, the luxury group is mentioned in the site's privacy policy section numerous times, and various Kering brands have been promoted on KNXT's social media channels. KNXT represents Kering's foray into leveraging AI and NFT technology to create an innovative and engaging fashion space for its discerning customers.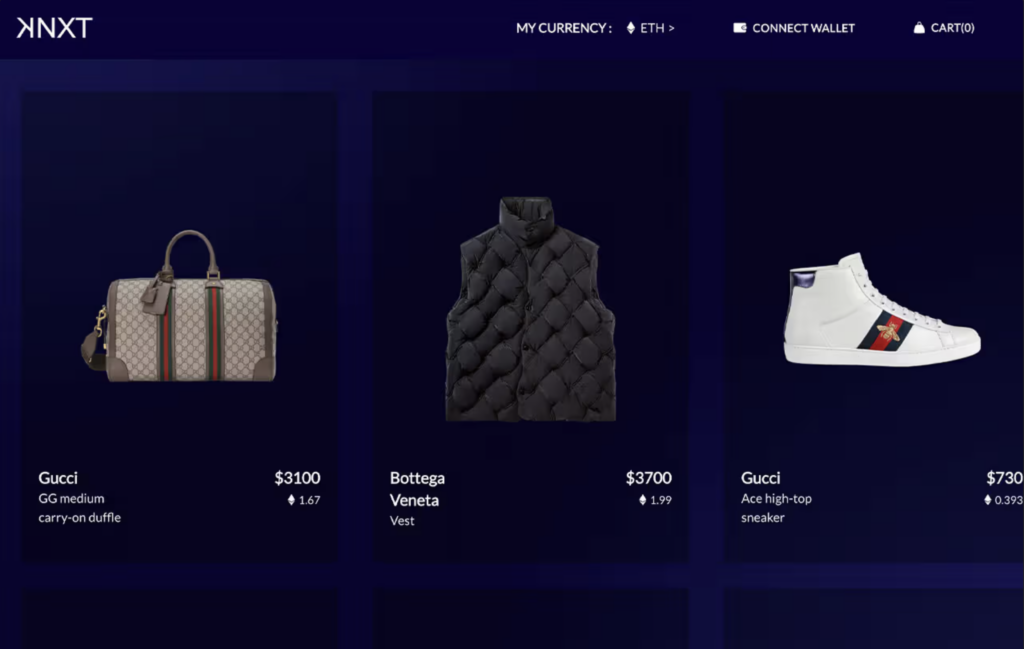 Photos: Kering