Share this
Michael Gao, (b. 2002 in Beijing, China; lives and studies BA (Hon) Painting in Edinburgh College of Art, UK), paints to explore politics and digital culture through intense colors and unique compositions. Gao delves into the meme culture in Asia and the United States, examining themes of censorship, technology, and the political climate as represented in the online world. He blends figuration and symbolism with digital found images, resulting in surprising connections and comical outcomes. Gao captures the absurdity of both the real and digital landscapes, creating a hyper-reality filled with contrasts, satire, and cultural references.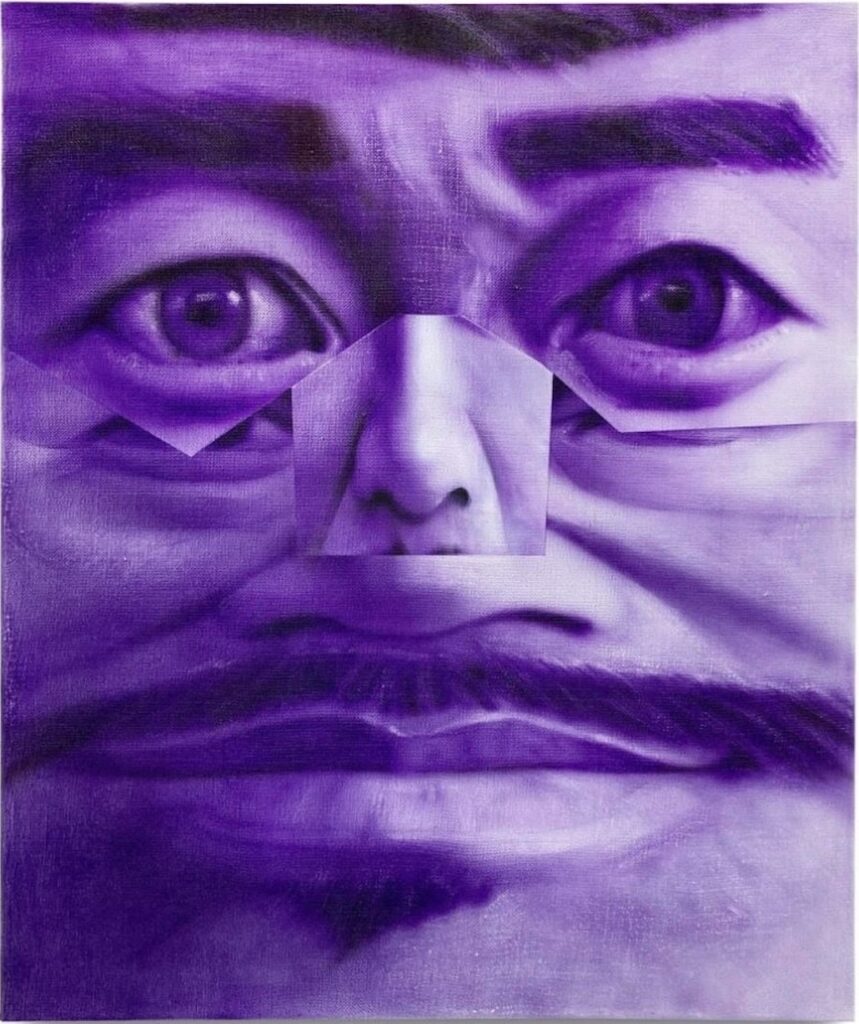 Hi Michael. Thank you for sitting down for the Favorite questions. And thank you for going a long with a couple of more serious ones… So, how does a regular day look like for you in Edinburgh?
Thank you for inviting me Ruben! It is truly an honour to be here.
A typical day in my life starts around 8:30 when I get ready and head to the studio by 9:00. I usually prepare a checklist the night before so I could start painting right away. I paint until noon, take a break for lunch, and video call my partner back in China (hello Avis). After that I continue to paint until 22:00. Whenever I find it hard to concentrate I would switch things up a bit by starting to design a new painting or network for a bit. But I try to keep break times to a minimum. I get home at 22:30, get some dinner and chill. I network for a while before I hit the hay, usually around midnight or 1 a.m. On weekends it's pretty much the same except I would hang out with my friends in the evening and try not to drink too much.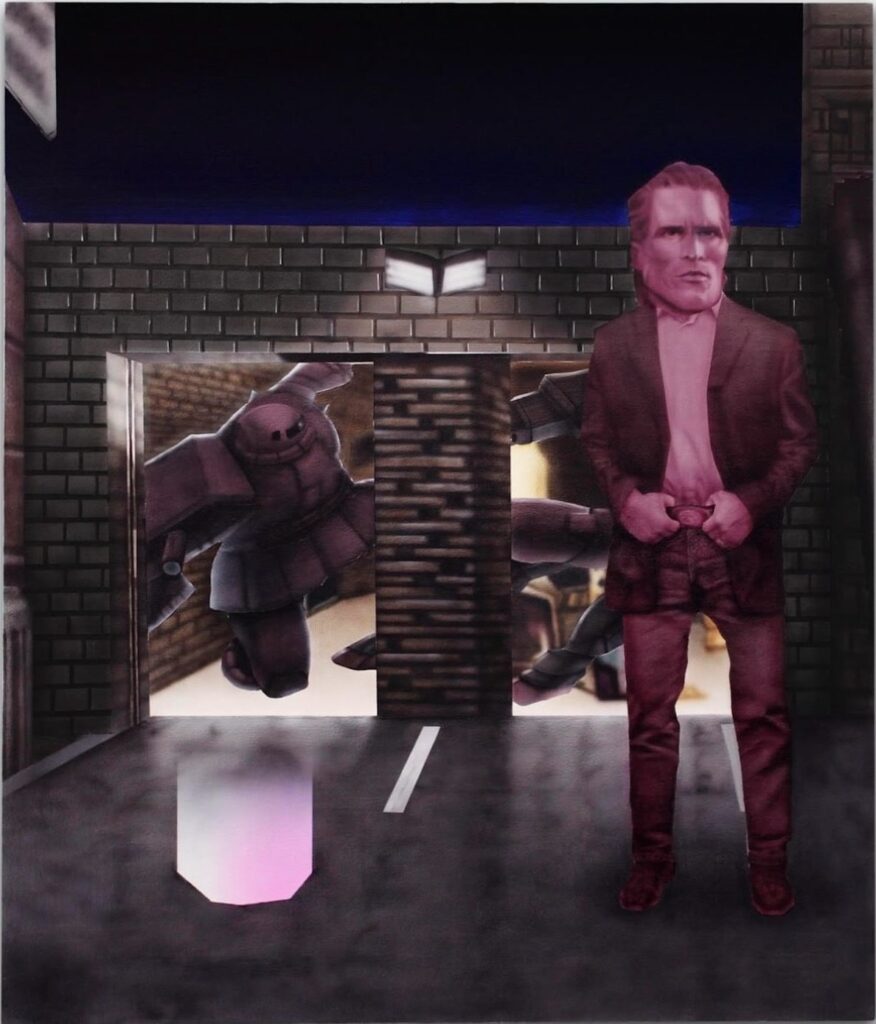 Being that you're originally from China, but study at Edinburgh College, in the UK.. My question is, why did you choose to study abroad?
I guess you could say the rainbow was calling my name. I knew I wanted to study art or design from a very young age. Given the less-than-optimal education atmosphere for creatives in China, it made sense to study abroad. It felt right when I'm out here, and I am definitely more comfortable in the UK. I have always been an independent kid and I'm really lucky to have parents who support me. Looking back it's an amazing decision because otherwise I wouldn't have met all these talented and amazing people surrounding me who I now call my friends.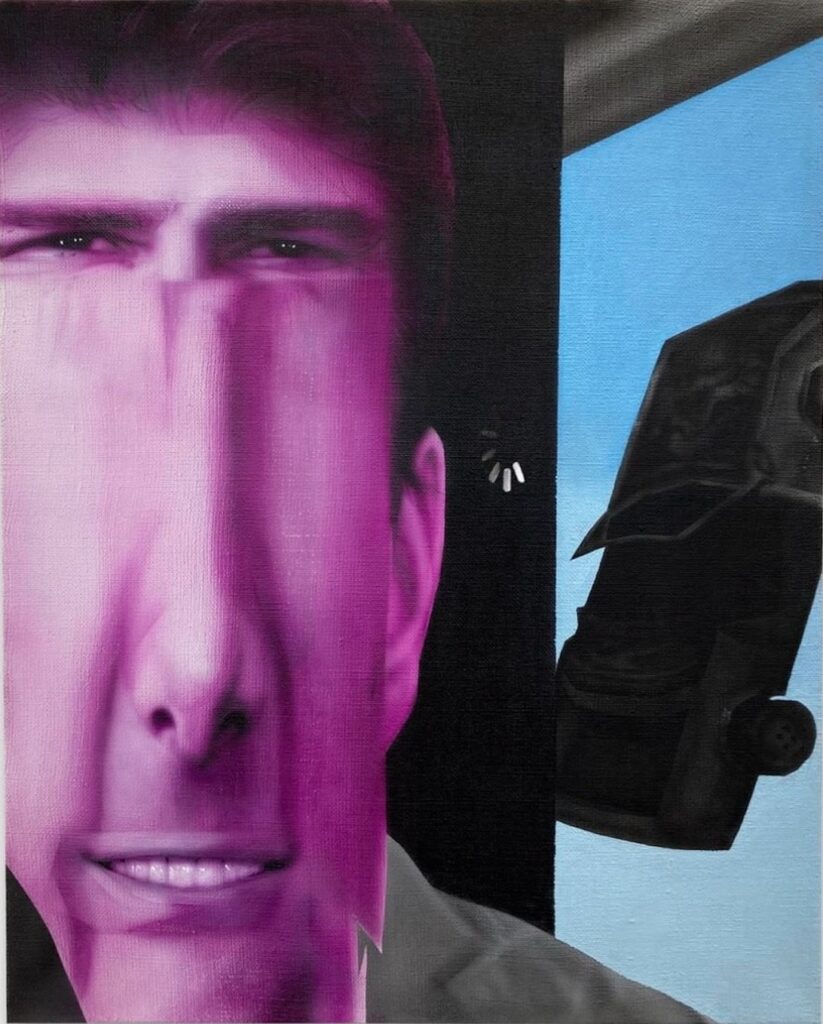 Edinburgh is a really cool city to do a BA in. From the comfort of my studio space I can see the 900-year-old Edinburgh Castle from my window. For the next chapter of my life, however, I'm thinking of moving to London. I really enjoy the art scene there and love to live closer to it.
Alright, so when did you start painting, and what makes you prefer the airbrush, over a pencil?
I had a desire to get skilled at painting when I was 7. Before university I did lots of digital paintings of commercial illustrations and lots of anime illustrations. While this helped me develop good technical skills, I eventually realised that this was not what I wanted to do for the rest of my life. During my university years, I struggled to get rid of the muscle memory I had developed for commercial figurative drawings until I discovered airbrushing. It forced me to learn from scratch a new movement of mark-making. Combined with the post-internet aesthetic that I am really interested in, it made perfect sense that I should start using the airbrush. It's an excellent medium for creating smooth blends of colours. Since I had used the "airbrush" brush setting in Photoshop for my digital paintings, the fundamentals translated well. Plus, I enjoy the feeling of holding a hefty piece of metal in my hand; it's incredibly satisfying.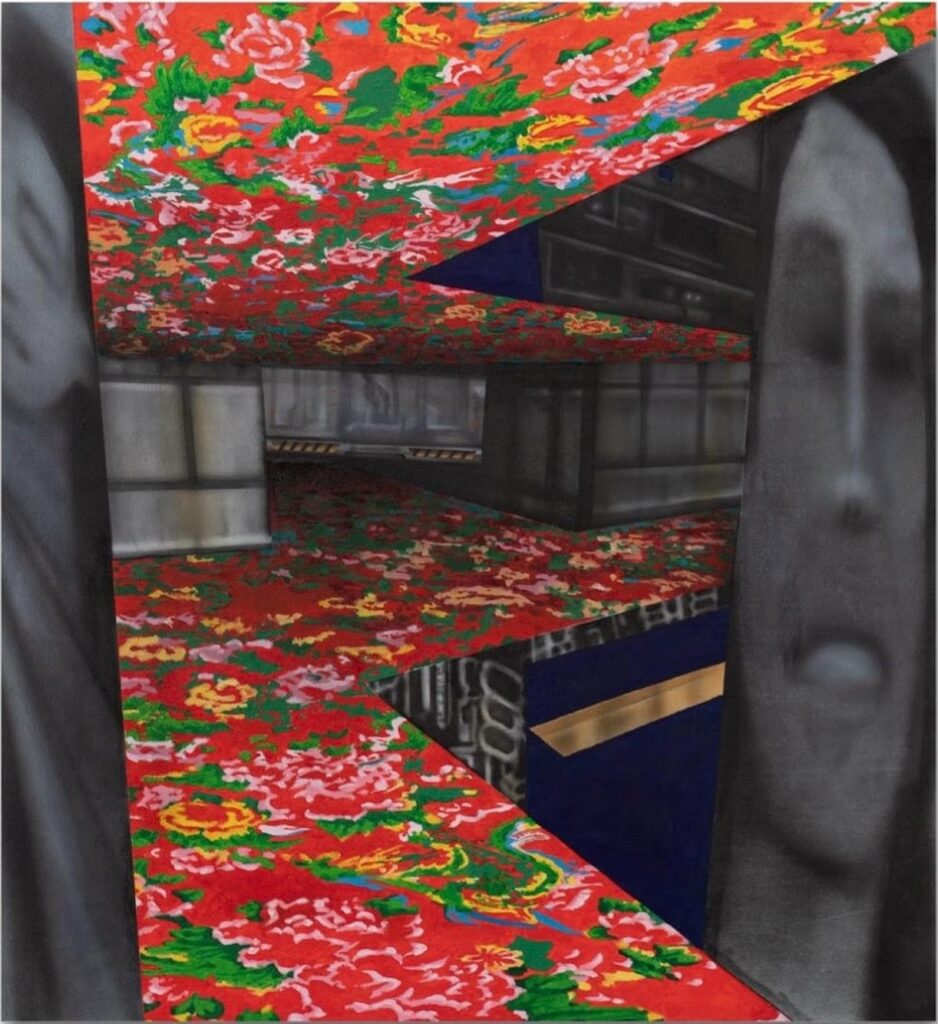 Politics and online-culture are some of the topics you choose to depict through your paintings. Why are they important for you to document?
Oof, that's a very good question. Living in the present moment is truly fascinating. On one hand, we're witnessing technological breakthroughs in artificial intelligence and computing power that are leading us into a new era of humanity. On the other hand, we're faced with geopolitical conflicts, an economic crisis, climate issues, and a painful recovery from a pandemic. The internet has melted everything together into a giant crucible, producing a hyper-real alternative reality filled with raw emotions, confusion, cynicism, and humour. It's extremely human, and that's why I feel compelled to document it and offer my own interpretations.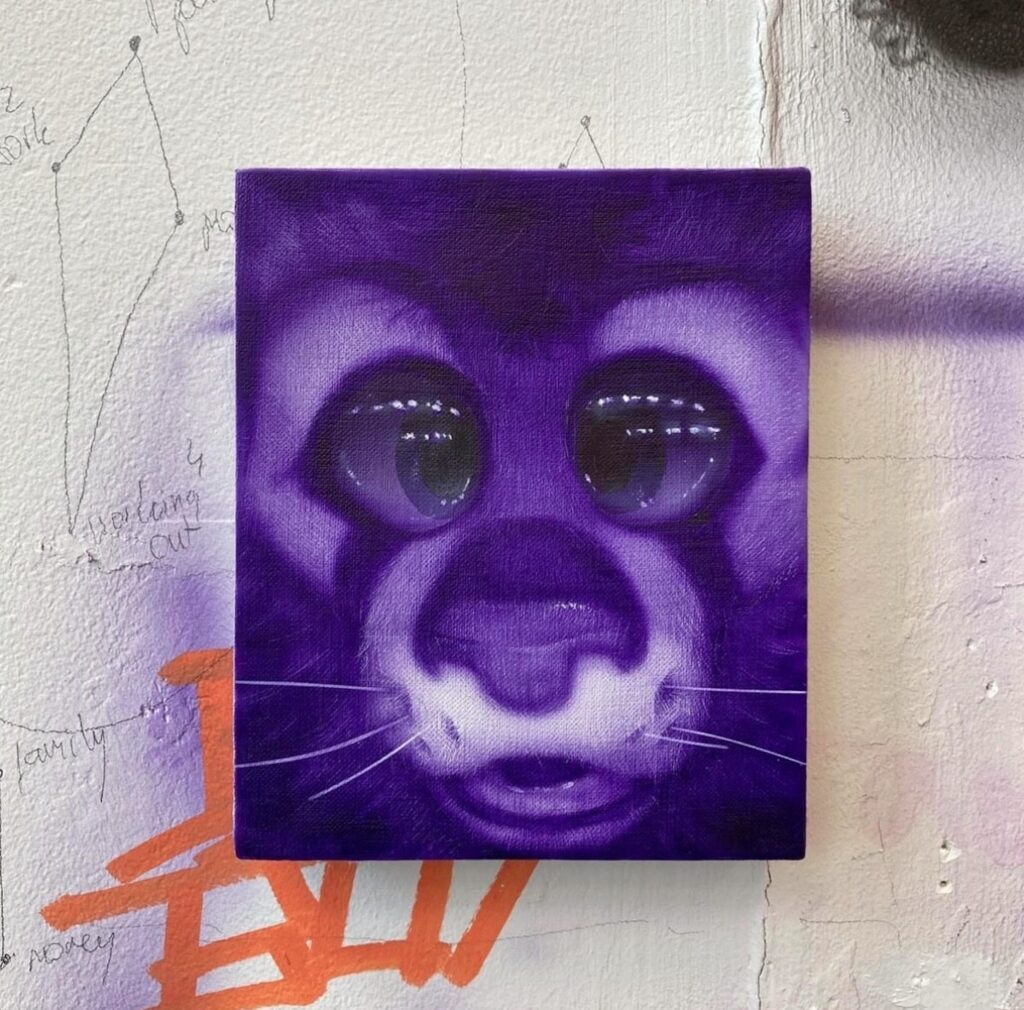 With that in mind. You and I talked earlier, and the conversation led to gaming, where we both expressed a love for e-sports. Talk to me a little bit about that.
One of my earliest memories is playing Counter Strike on my brother's computer. It has been a huge influence in my life and in my art as well. Old games in general: Duke Nukem, GTA, Half-life… I still religiously play them from time to time. For me they are time capsules that bring me instantly back to my childhood.
As for playing competitive CS, it's really nice to practice a skill and compete with a team. Watching e-sport is just like watching any other sport. When you understand the fundamentals you can appreciate the nuances of team decisions and so on. Essentially it's still people competing with people. That to me is so much fun.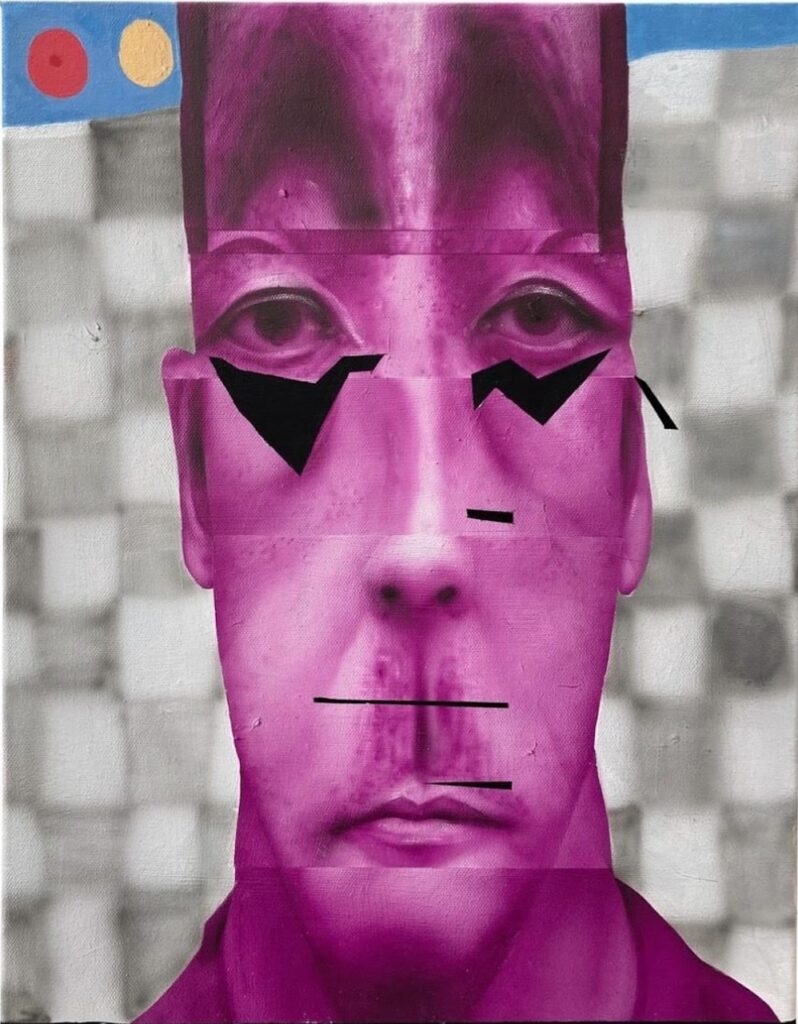 Can you walk me through your creative process. From initial idea, to end result?
Initial ideas take any sort of inspiration. For "Marriage Counselling" it started with the Vice City save point graphics. For "I Know Where You Live" it was an idea of continuing the tension built up in "Marriage Counselling". From that I would make up a loose narrative and collect my imagery. I then do multiple digital sketches, tweaking everything until it looks perfect for me. I would sleep on the finished draft to see if there's anything else to fix, and then sketch it out with charcoal on canvas. After that comes the easy part: hours of painting.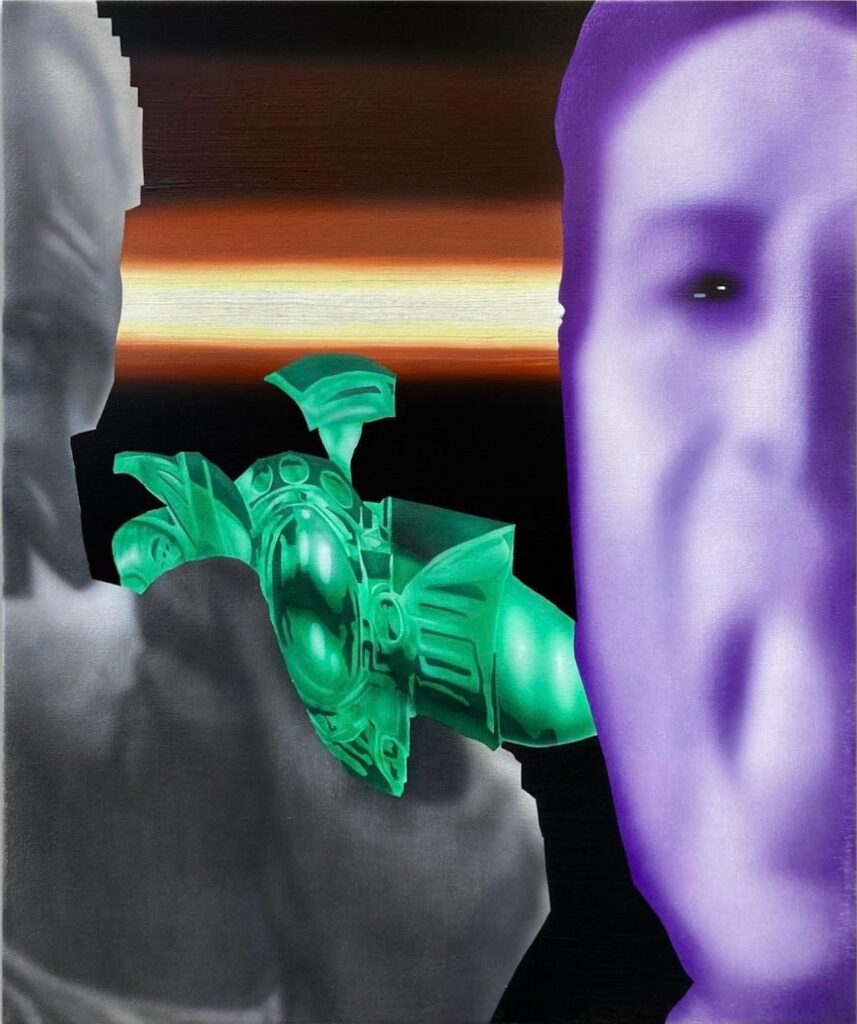 While we're at it, can you tell me about your approach to color?
I try to stay semi-monochromatic with the airbrush paintings—a little limitation I created for myself. In those areas I try to get the tonal values perfect as they ground the composition and serve as an anchor point. But I let myself have a bit of fun with funky colours somewhere else in the composition to create different points of interest.
What motivates you?
Money. Giant parties. Fast cars. Mansions. Fame. Crazy sex.
No. My talented friends are a huge inspiration to me. And a pinch of hope to make it in the art world motivates me just enough. I love what I do everyday. Painting—and designing—is what I do best, and is what I'd love to do for the rest of my life. I just need to get to the studio and the rest is quite natural.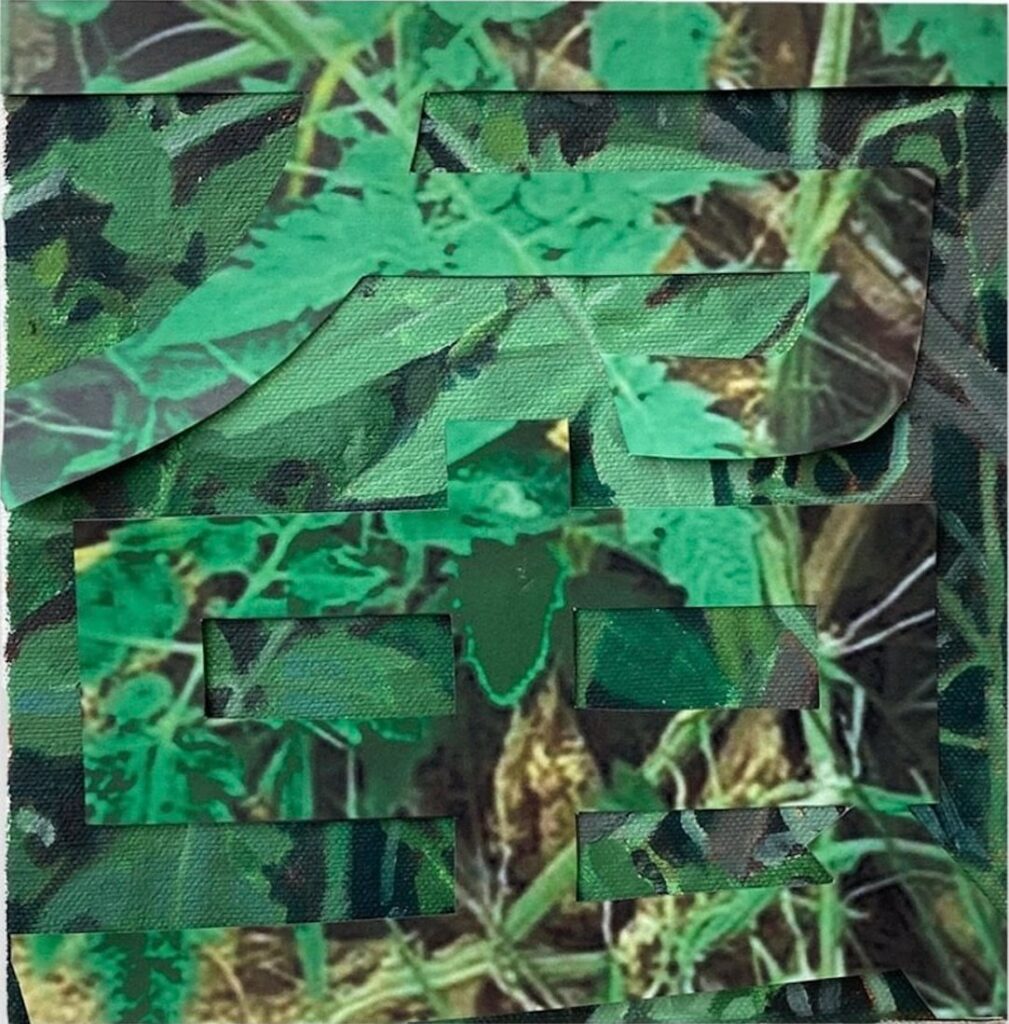 Alright Michael. These are the last two questions. And I know you already answered a bunch of questions about your favorite things, but I'm gonna ask them anyway 😀 The first is: what's your favorite movie(s) and why?
I watched I am Heath Ledger when it came out and boy was it a heartbreaking story! I really love Heath's energy and charisma. In that aspect he is someone I aspire to be. What a legend.
Interstellar is a comfort film that I always come back to. Great storytelling, amazing soundtrack, unbelievable visual effects. I sometimes play it while I paint, and I can confidently recite 80% of the lines.
The Grand Budapest Hotel. Such a visually pleasing film and the story flows with such elegance and grace. 10/10.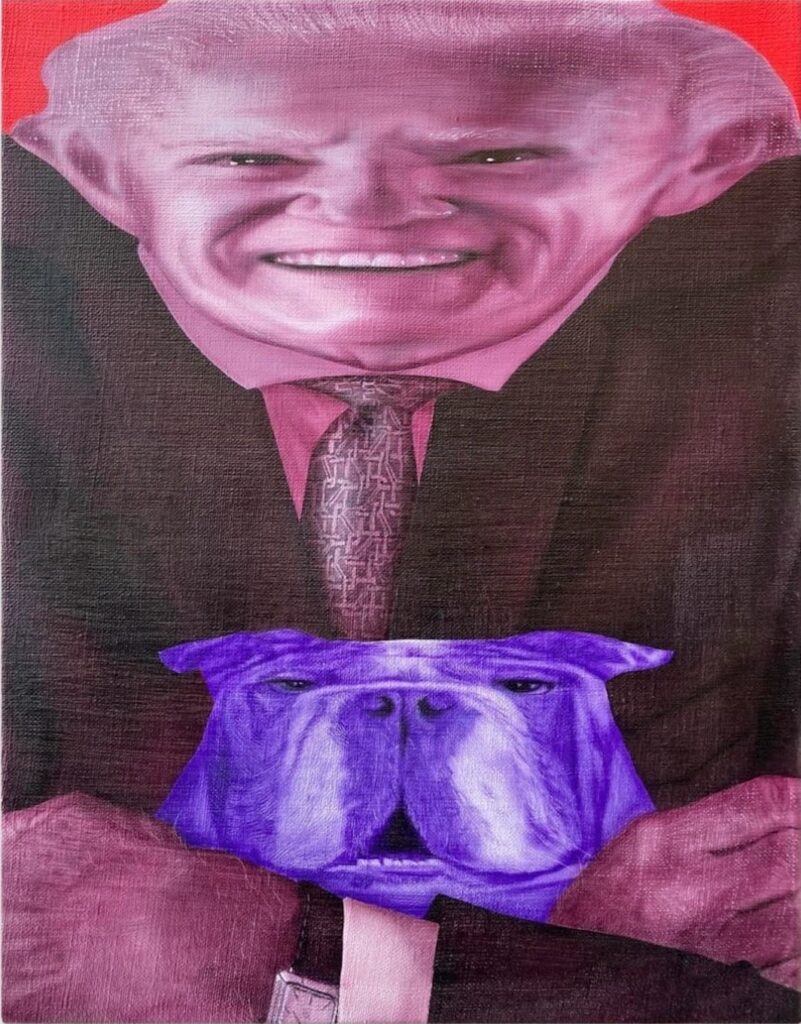 The second is: whos's your favorite artist(s) and why?
Right now I am really enjoying Gao Hang and Julius Hofmann's works. Gao Hang's paintings are really complex in their motifs but visually they are so deceivingly simple. His concept of seeing video games as landscapes really resonate with me. Julius Hofmann's painting, on the other hand, leans into the complexity of storytelling in his composition and uses texture to mimic the old game graphics. I'd love to meet them someday in the future.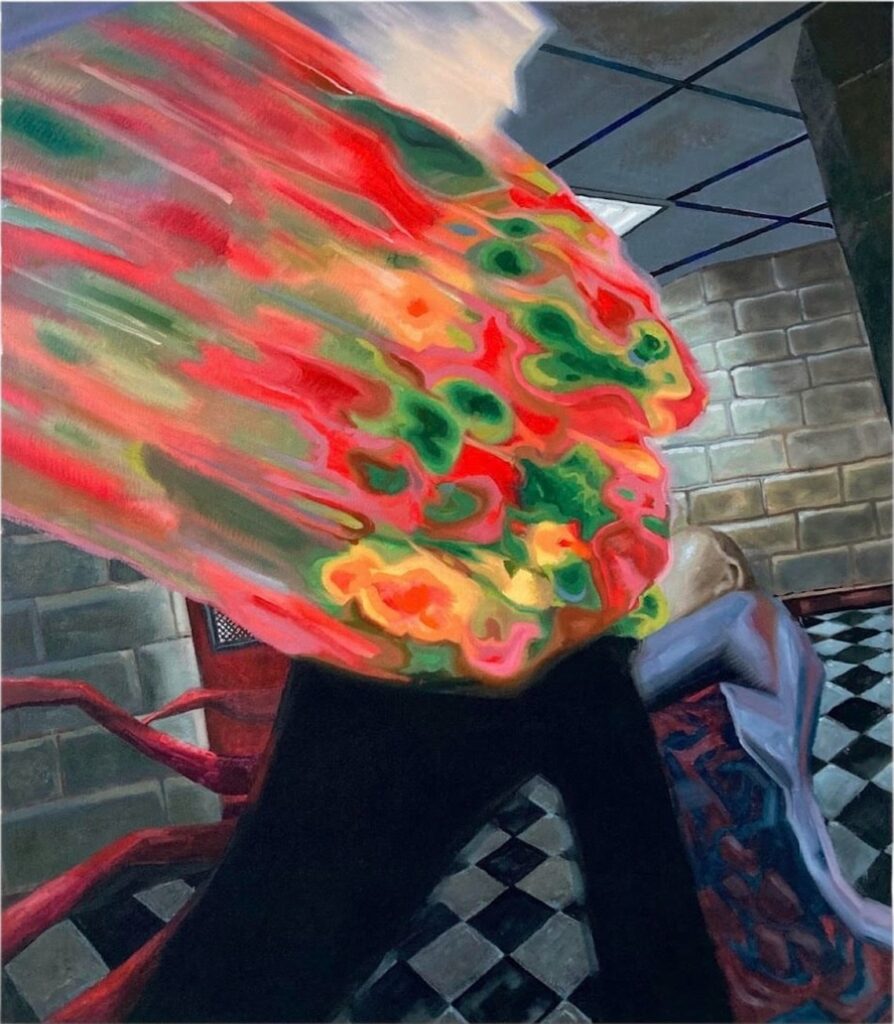 This is the "Favorite Things", part of the interview, which we alluded to earlier, in the regular interview, where Michael tells us all about his… you guessed it… favorite things. So.. without further ado. Here are Michael's favorite things.
Favorite singer?
Joshua Radin. Unbelievably soothing voice.
Favorite website?
Favorite app?
Screentime-wise Photoshop on laptop; Instagram and Notes app on the phone.
Favorite superhero?
Spiderman. Strictly the 1994 animated series Spiderman. It's so iconic.
Favorite brand?
Dove and Etat libre d'Orange. Gotta smell good 24/7.
Favorite sparetime activity?
Playing subway surfer and watching tiktoks simultaneously.
Favorite TV show?
Cowboy Bebop if anime counts.
Favorite song?
Rainbow Connection by Kermit the Frog.
Favorite athlete and why?
Daniel Riccardo. A true high-performance athlete with athlete sweat. Sweat, sweat, sweat baby! Ki ki ki, rrrra!
Favorite comedian?
Louis C.K. (controversial I know). Quite offensive stuff, especially when taken out of context. But overall his specials are legendary, stupidly funny, and deeply sarcastic. My friends say my humour is "cis straight male humour" and I guess that makes sense.
Favorite book and why?
Kafka on the Shore by Haruki Murakami is up there. I read it during quarantine in January 2021. I think Murakami's novels are best read in long cold winters and preferably alone.
Favorite food?
Butter Chicken by Tesco ready meal.
Favorite music?
Indie rock and synthwave maybe. But I like all music.
Favorite designer?
Paula Scher.
Favorite car?
2023 Little Tikes Cozy Coupe. The future is here!
Favorite city and why?
Los Santos. Love the legal system over there.
I have not been to many cities but Edinburgh is by far my favourite. Really happy to study here. Everything is within walking distance (kind of) and there's a good blend of old town and new town.
Favorite actor?
Robert Pattinson. I just like to look at him.
Favorite sport?
F1 racing. I'm going through this F1 phase and I love both the engineering and racing aspect of it.
Favorite work of art and why?
You can't do that to me. I can't…
Favorite magazine and why?
Really loved the old IKEA brochures they sent out to subscribers. Those flimsy pages contained so many great designs. To baby Michael that was just eye candy. Too bad they don't do it anymore.
Favorite comic book character?
I ADORE the design of Weather Report in Jojo's Bizarre Adventure Stone Ocean.
Favorite drink?
Chocolate milk. Yummerz!
Favorite color?
Hot pink.
Favorite person?
My partner.
Favorite country?
Switzerland.
Favorite sports team?
I really like the McLaren F1 team and it's painful to see them fall off 🙁
Favorite animal and why?
Foxes are cute. A perfect blend of cats and dogs (not as pets, though). Who wouldn't love these fluffy babies!
Favorite online game(s)?
CSGO, Splatoon 3, Chess.