Dior just presented a personalized Vespa. Both brands were founded in 1946, although this is the first time they team up. The collaboration is on a limited 946 scooter, stamped with Dior logos and accompanied by accessories.
The classic 946 is the flagship model of Vespa, an elegant and recognizable scooter that has been a permanent model of the brand since its debut in 2011. For the occasion, it has been renewed by the artistic director of women's clothing at Dior, Maria Grazia Chiuri , with a monochrome design.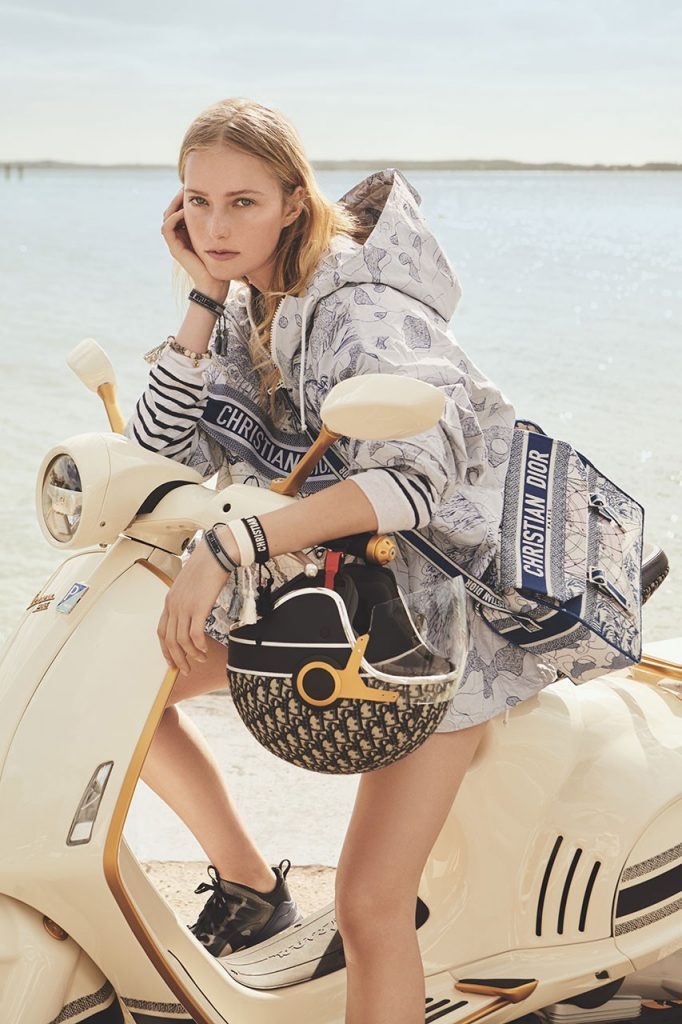 The beige body with gold accents and a Dior Blue seat. Christian Dior branding graces the rear, with oblique striped trims on the sides and under the seat. Accompanying the bike, come a custom Dior Oblique helmet and trunk, the latter of which fits neatly into the gold carrier at the rear.
Dior is expected to present the exclusive scooters in its global boutiques by the spring of 2021, and Vespa will do the same in its Motoplex stores.
Photos Dior x Vespa