Bora Akinciturk (b. 1982, Ankara, Turkey). Lives and works in London and Istanbul. Selected exhibitions include Group Ego Death Yoga And Meditation, Screw Gallery, Leeds, UK, 2022; Ello Govna, in collaboration with Robert Hawkins, The Residence Gallery, London, UK, 2020; (applause), Pilevneli Gallery, Istanbul, Turkey, 2019; SKEE, in collaboration with Iain Ball, narrative projects, London, UK, 2019; A Very Small Window, Kim? Contemporary Art Center, Riga, Latvia, 2019; VIBRANT MATURITY® 7+ ADULT SHOW, in collaboration with Ville Kallio, Futura, Prague, The Czech Republic, 2018; Egg Punk Karaoke, 427, Riga, Latvia, 2018; Keep Smiling is The Art of Living, Alyssa Davis Gallery, New York, USA, 2017; We're All Dead, We Just Don't Know It Yet, Ultrastudio, Pescara, Italy, 2017; Fallen Angels, in collaboration with Noemi Merca, Komplot, Brussels, Belgium, 2017. His band Fino Blendax, in collaboration with Ahmet Öğüt at: The ICA, London; Chisenhale Gallery, London; VanAbbe Museum, Eindhoven; The 56th Venice Biennale, Creative Time Summit: The Night Art Made the Future Visible 2015.
Akinciturk holds a BFA in Graphic Design, Yeditepe University, Istanbul, 2007; Fine Art Postgraduate studies at Middlesex University, London, 2008.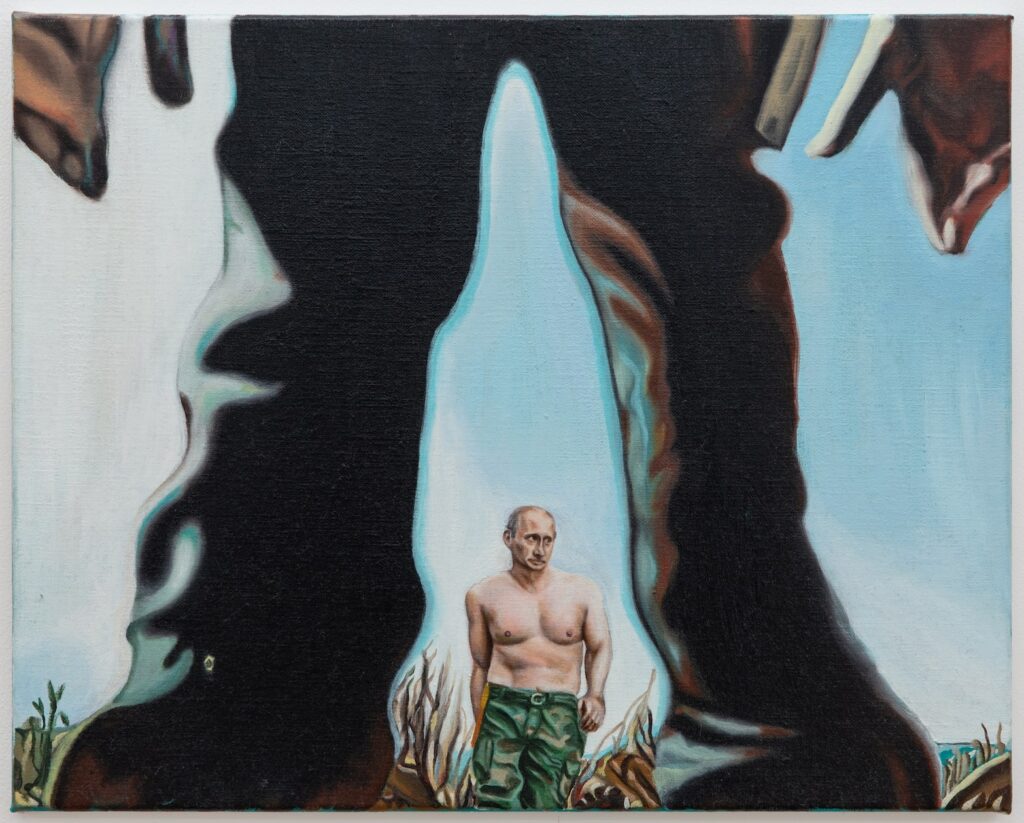 Can you tell us a little bit about your background? How would you say your past has affected the work you make now?
I was born in Ankara in 1982, my family immediately moved to Istanbul before I turned one and I grew up there. I think my past affects my work in the same way it affects me as a person in any other aspect of my life. I think of my work as mostly personal and specific to a point that sometimes I'm the only one who makes sense out of it. So I could say it affects the work entirely.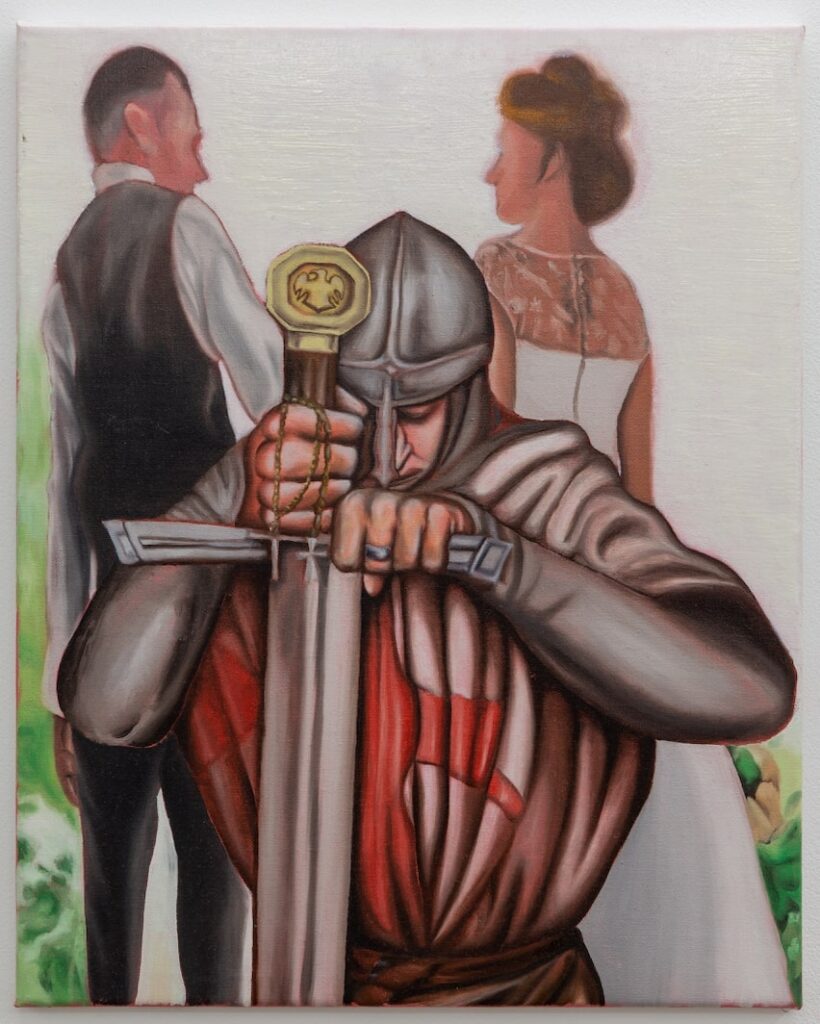 What was the first step in your journey into painting & art?
In the late 90s in Istanbul if you wanted to study anything art related in uni you had to pass a two part drawing test. (not sure if they're still doing it that way) So most kids who wanted to get into art schools were taking drawing lessons in high school. I used to go to this classical-ish figurative painters studio for technical drawing lessons and I think that was the first time I imagined myself becoming an artist.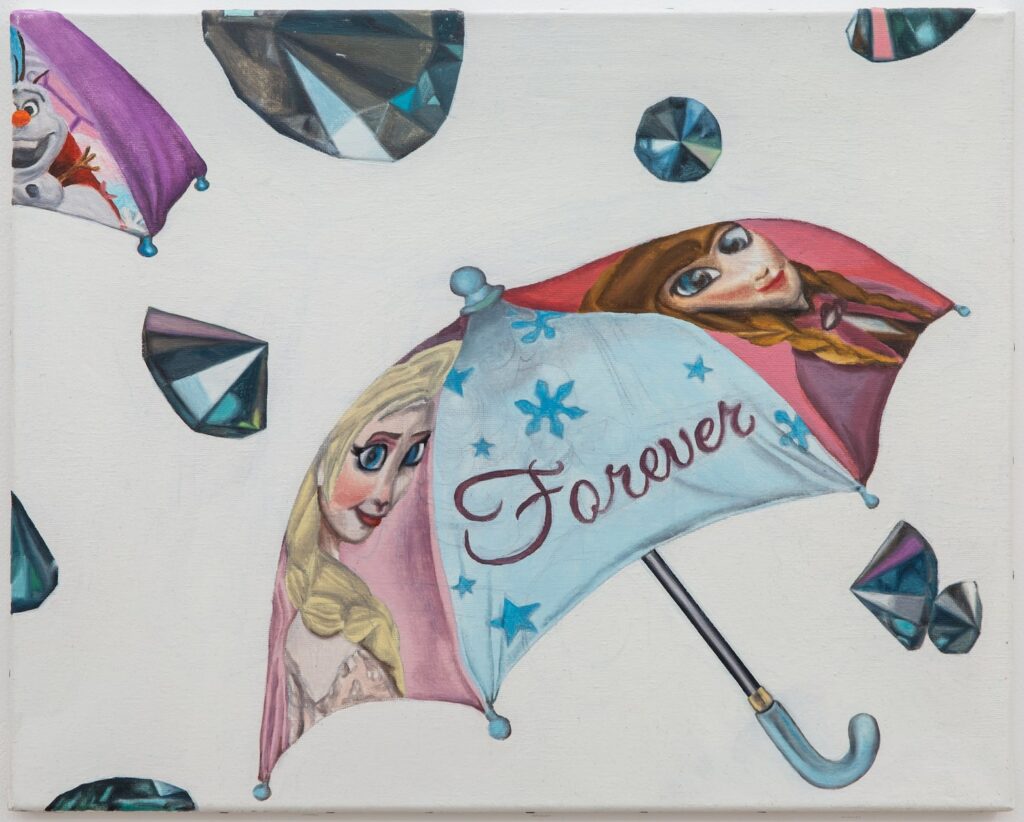 Is there any driving force that started your artist journey?
Artist friends, graffiti, art books and music in general.
How did growing up in Turkey affect your childhood, and then your adulthood?
Istanbul had this interesting position of being the busiest metropolitan city of a secular muslim country creating a bridge between the east and west. Turkey in general but Istanbul more specifically was culturally Americanized in the 90s during the capitalist boom like many other countries and as a kid growing up during those times I was undoubtedly and heavily influenced by the American culture, be it cartoons, comics, food, music and films. Also my parents were both pharmacists who weren't really religious or very traditional, and they fully supported my decisions of becoming a creative so I didn't have many cultural or ideological issues about becoming an artist.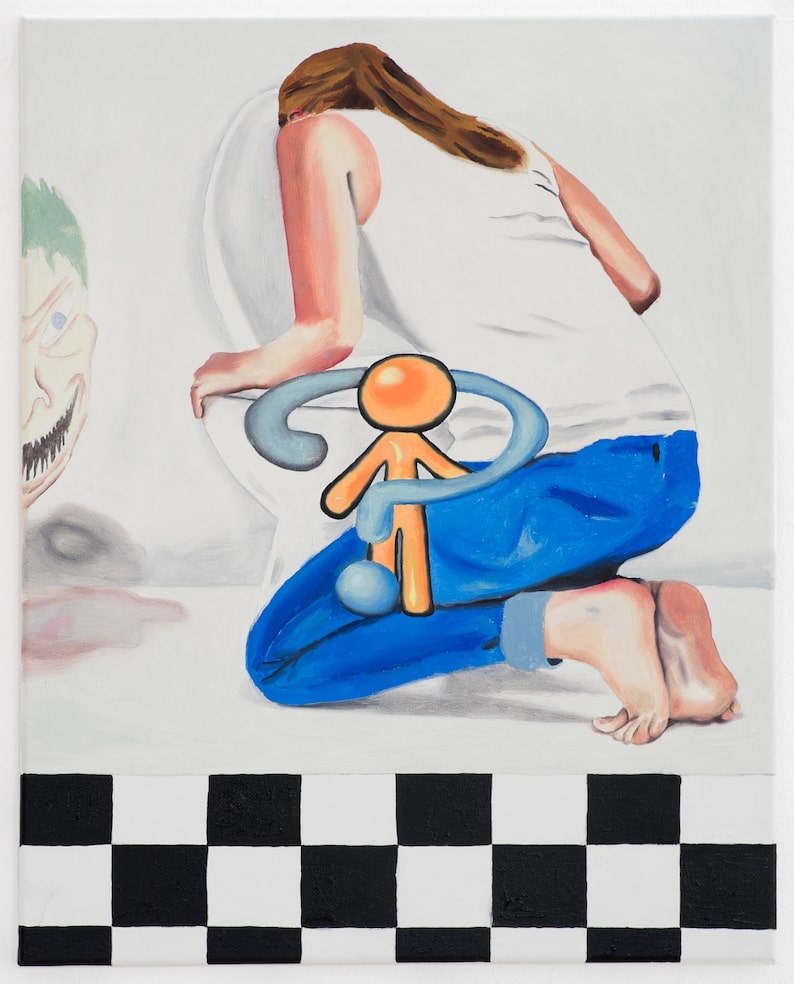 What does your studio space look like in the process of making a new piece?
My studio space looks similar most of the time. I like it being a little messy but also it has to have some kind of a system so I can easily start a new painting or find something I'm looking for.
Who is your biggest inspiration?
As corny as it sounds: Life.
Is there anything from Turkish culture and history that you use in the background of your making process? Any niche piece of interest you can tell us about?
Not really. I try to make art as direct as possible, so apart from what comes naturally from being Turkish and having lived there for 25 years I don't incorporate any other conceptual Turkishness or any cultural or historical approaches (unless it's definitely needed for the piece or it's formed organically during the process of making the work).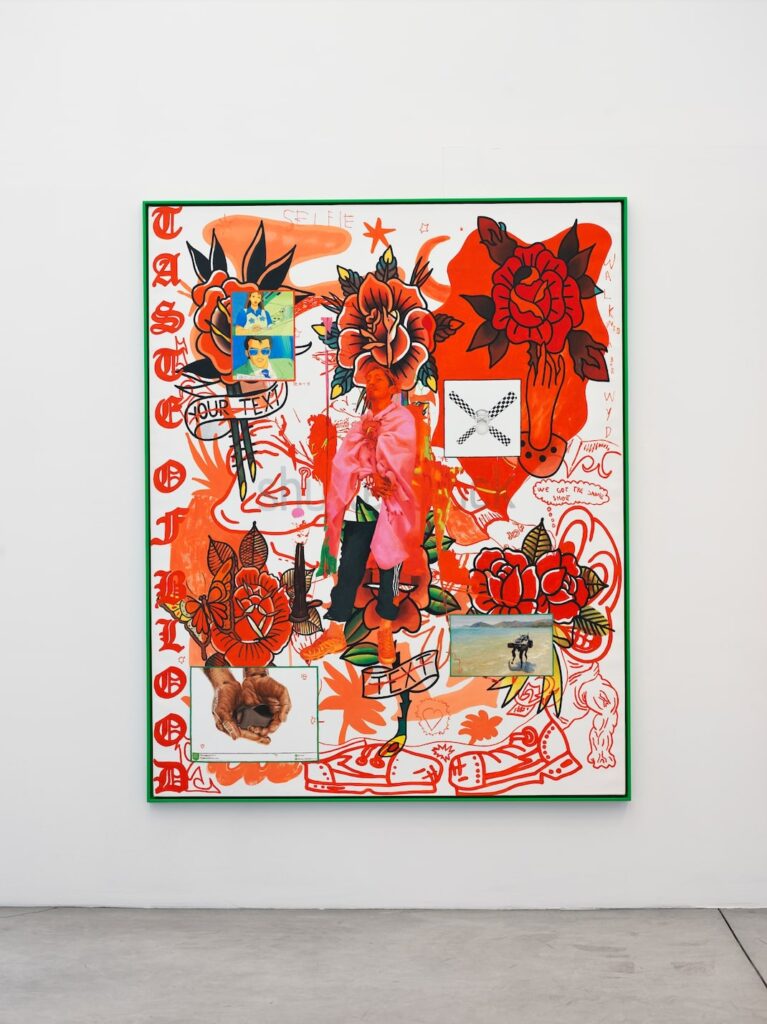 You use a noticeable amount of typography in different styles, sizes, and colors in your works. Do you have a favorite typeface?
No, I use whatever font, size or color I think is necessary for the piece.
How do you manage the decision making process while figuring out what you want to make next?
This is the part that got harder and harder as I got older. When I was younger everything was new, all the art I was seeing and the ideas.. so I could just make something that I liked but as I got older and my taste got more cultivated the decisions became harder to make. So I don't really have an answer for this unfortunately, I sometimes just flip a coin when I'm stuck between two very close options.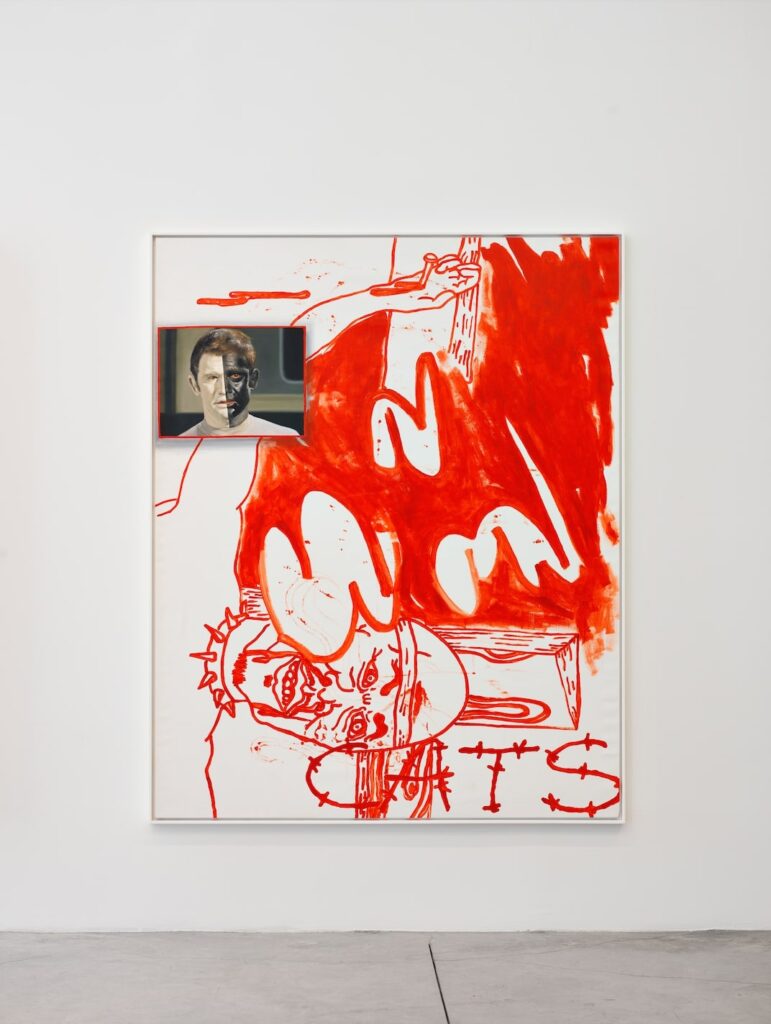 Your art has a reputation for being known as humorous while still expressing your personality in a unique way. Where do you think your humor stems from?
I find humor to be a good opening into the artwork, or a good way to introduce the message that is in the work, or to balance the more serious and darker aspects of the work. Also I like to think of myself as a bit of a funny and/or cringe person so I guess it's a part of who I am.
Would you say work can be classified as any one type of art? Or would you rather remain unclassified in a world where everything is classified?
I don't mind being classified but I guess the work I've put out so far is not consistent in terms of material or style for people who like classifying. I think maybe when I'm in my 50s the whole body of work will be easier to label.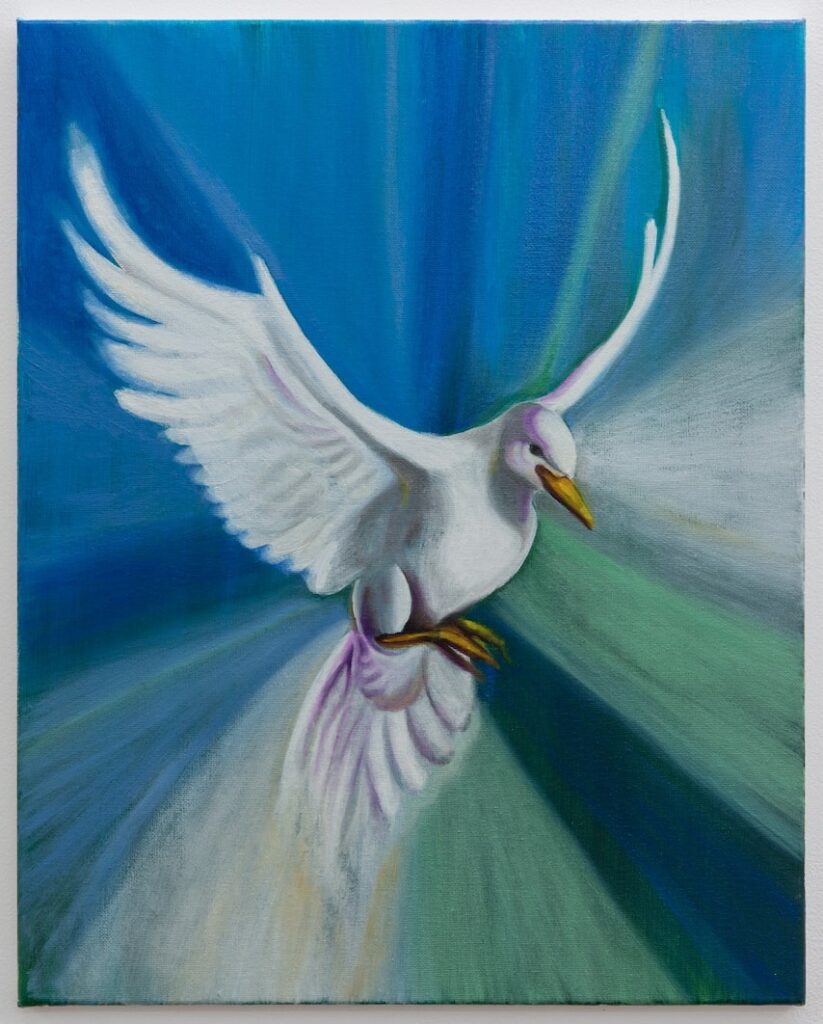 It seems as if you balance both online and offline culture in your works throughout different realms. Which realm do you prefer?
Until one day we can fully upload our consciousnesses to some kind of icloud platform and exist there perfectly I would choose real life. While I love the internet I am also tired of it and also since 2015 I have a herniated disc in my neck which makes anything related to looking at screens pretty painful.
Which is better, Gen-Z or Millenial?
I don't see a big difference.
You seem to use internet culture and webcore themes in your works as well. Do you think there is any way to make real-life art today without it connecting to the digital world?
Yes and no. An artist can always make art that's not connecting to or taking inspiration from the digital world in their mind but for the viewer they can never guarantee that the work won't create a link to internet culture. We live in a post-internet world so anything can be tied to online cultures if the observer thinks of it.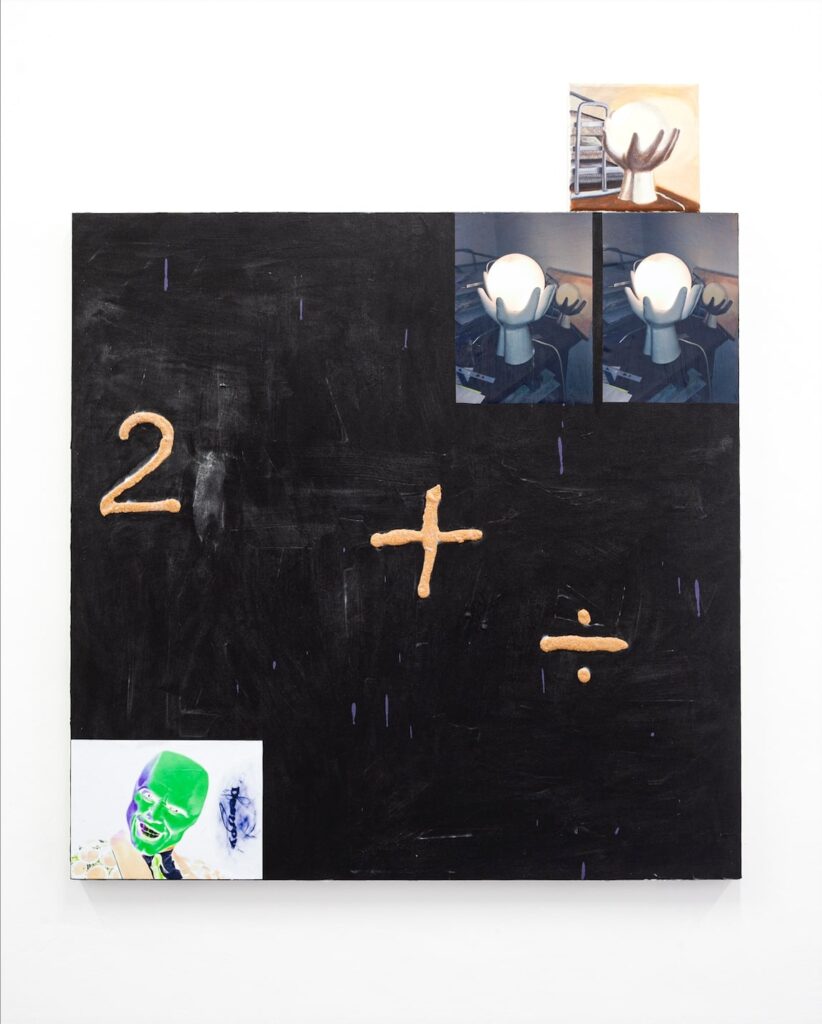 Do you frequently have nightmares?
I rarely have any nightmares at all.
Are you a rebellious person in your personal life? Would you say you rebel through making art?
I have some sort of OCD and my friends say I'm a little stubborn when it comes to certain things. I believe being rebellious intersects with being stubborn and being obsessive also plays into the whole situation but I don't think that I rebel or show a different or hidden side through making art.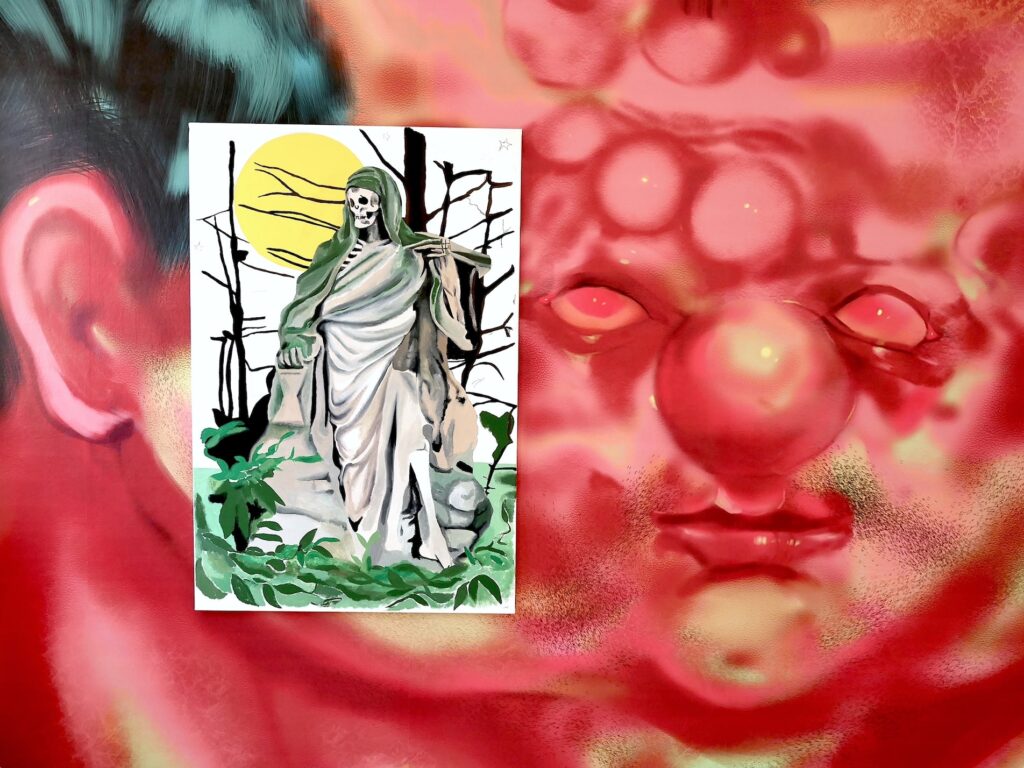 What is your favorite body part?
I don't really have one.
Favorite street or landmark in Turkey?
I like my neighbourhood, so Suadiye area on the asian side in istanbul.
Is there anything off-limits that you would not portray?
Not really, as long as it makes sense or it's needed.
Favorite platform to source found images?
Google images is the best for me, but there are good sources of things on Twitter and Reddit too.
One thing you want to say to people reading this! What should they know?
Try not to worry too much about things in general.
Favorite swear word in Turkish?
I love them all, can't pick a favourite.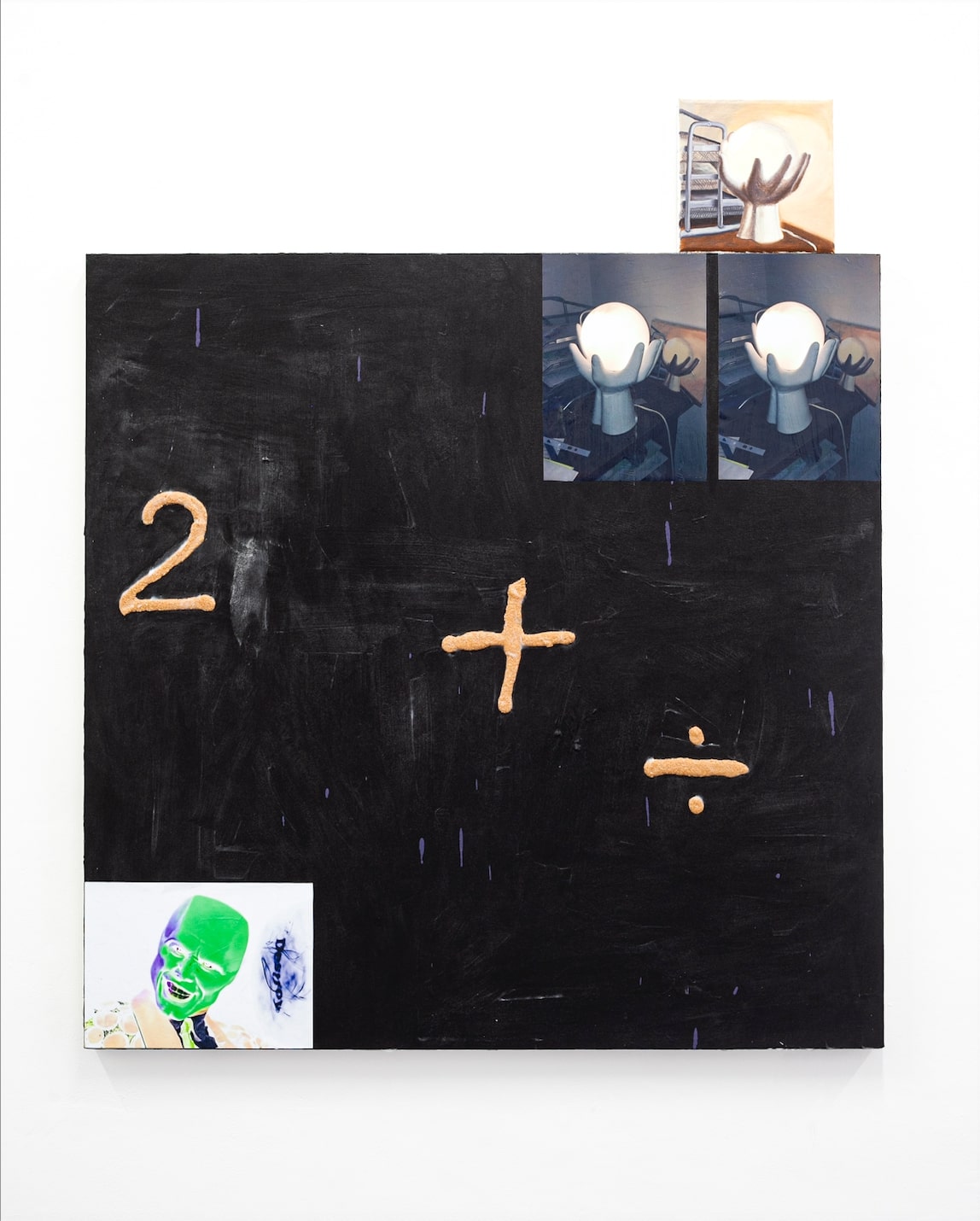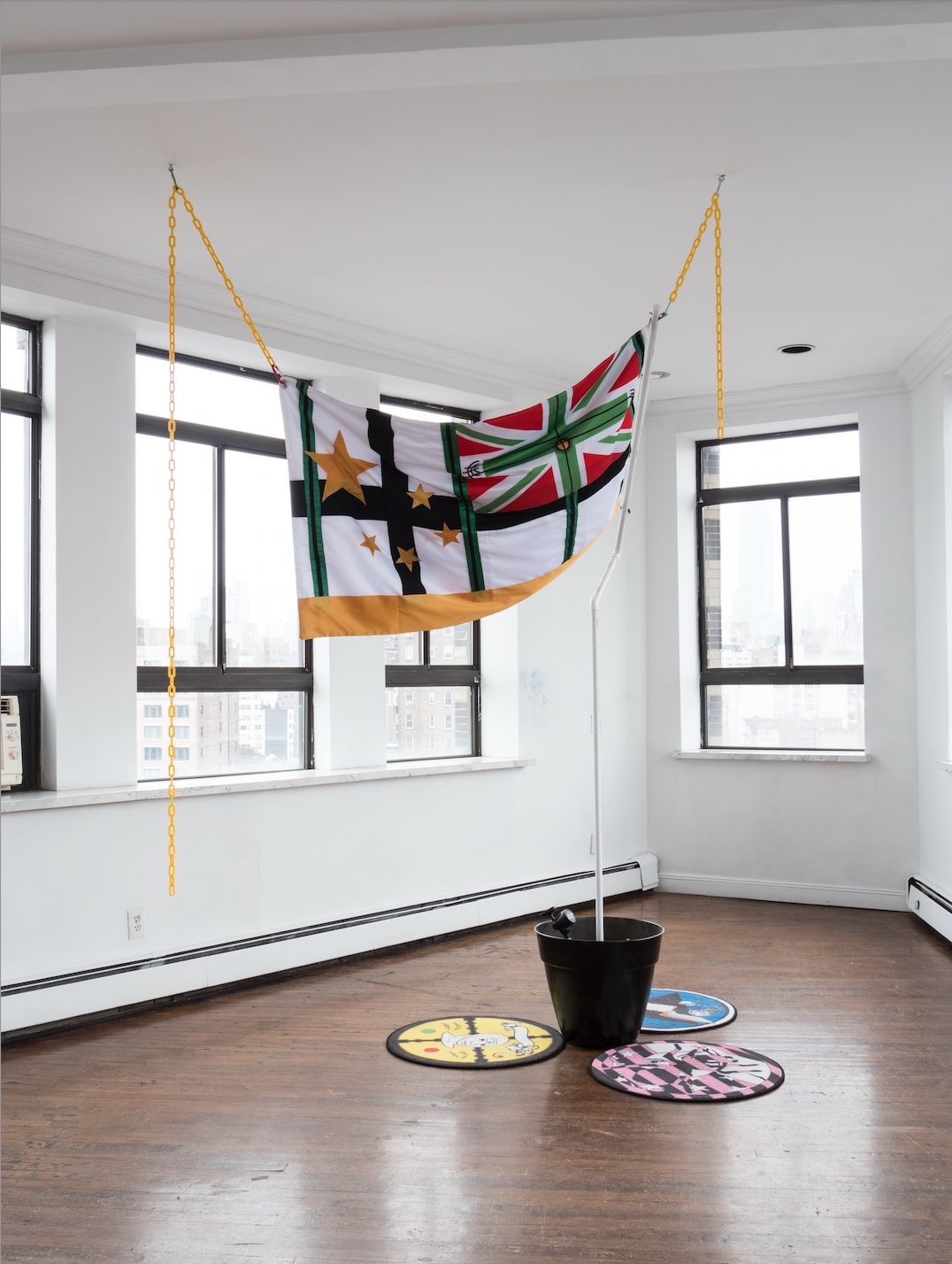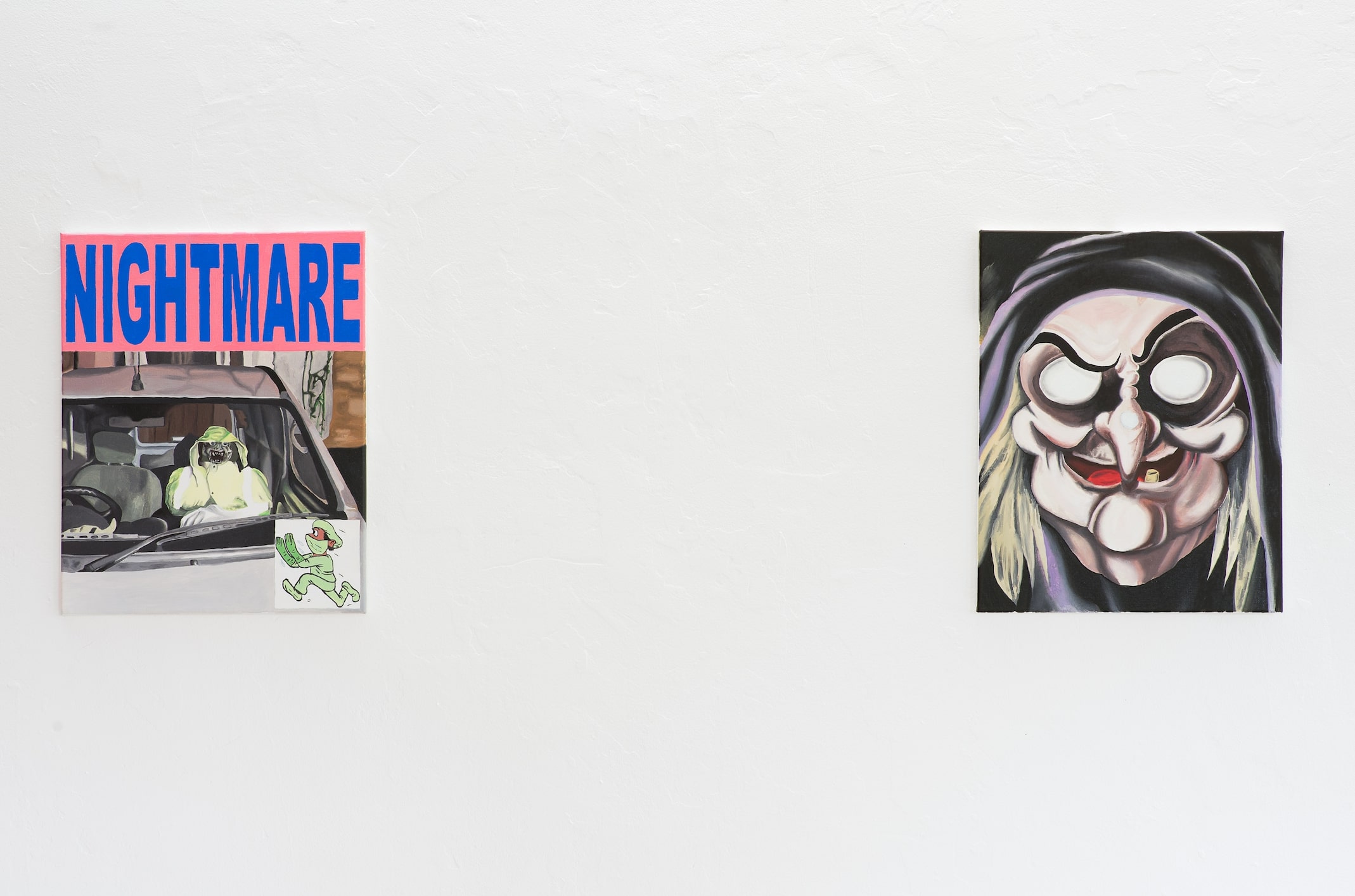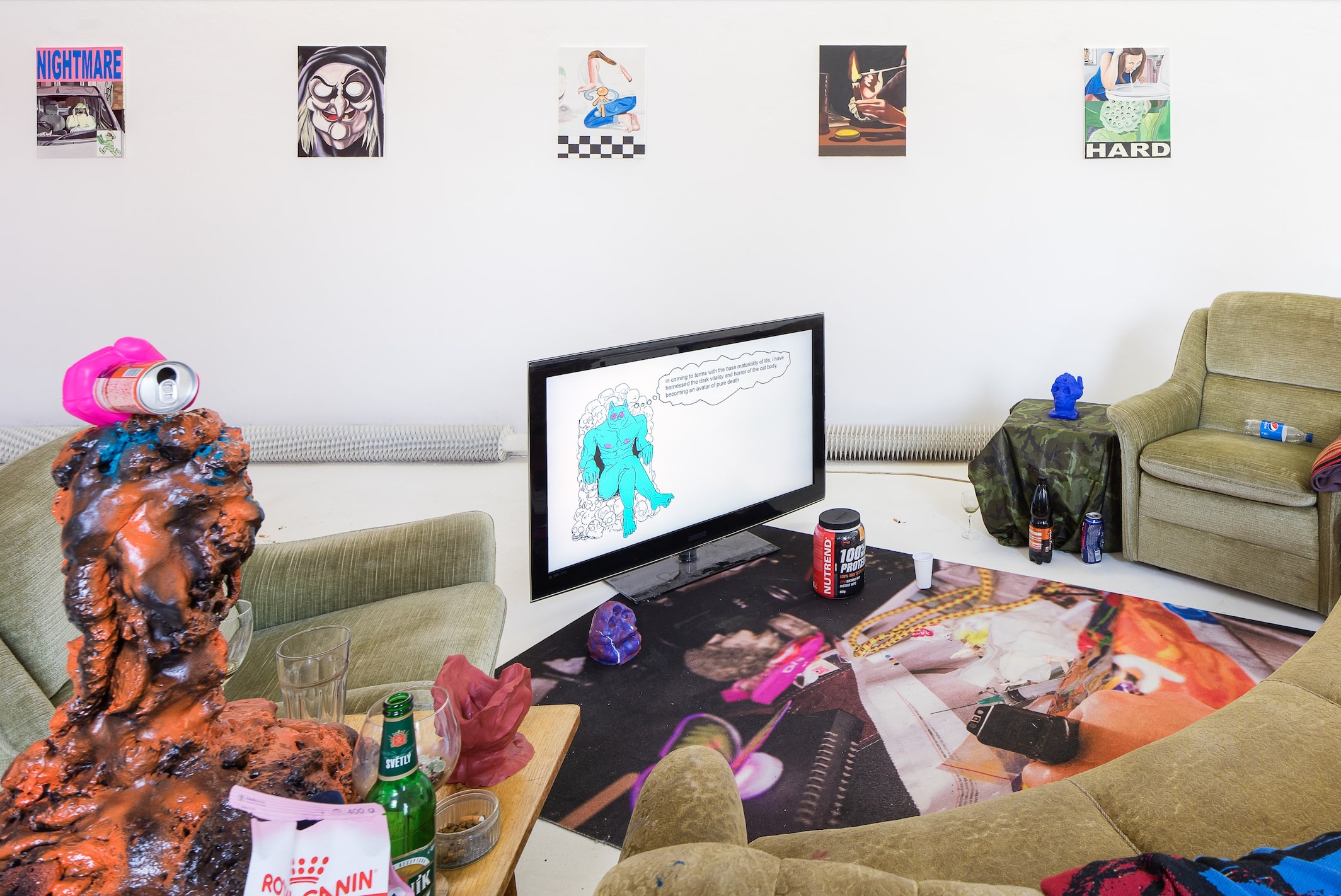 Profile picture by Martin Mayorga