Cornbread, whose real name is Darryl McCray, is considered one of the pioneers of graffiti in the United States. He started to write his nickname "Cornbread" on the walls of Philadelphia in the late 1960s, and he quickly gained notoriety for his elaborate and colorful tags.
Cornbread's impact on the culture of graffiti is significant because he helped popularize the art form and make it more mainstream. Before Cornbread, graffiti was mainly seen as vandalism and was often associated with gangs and delinquency. However, Cornbread's tags were different from the typical gang graffiti of the time, as they were more artistic and often featured unique designs and messages.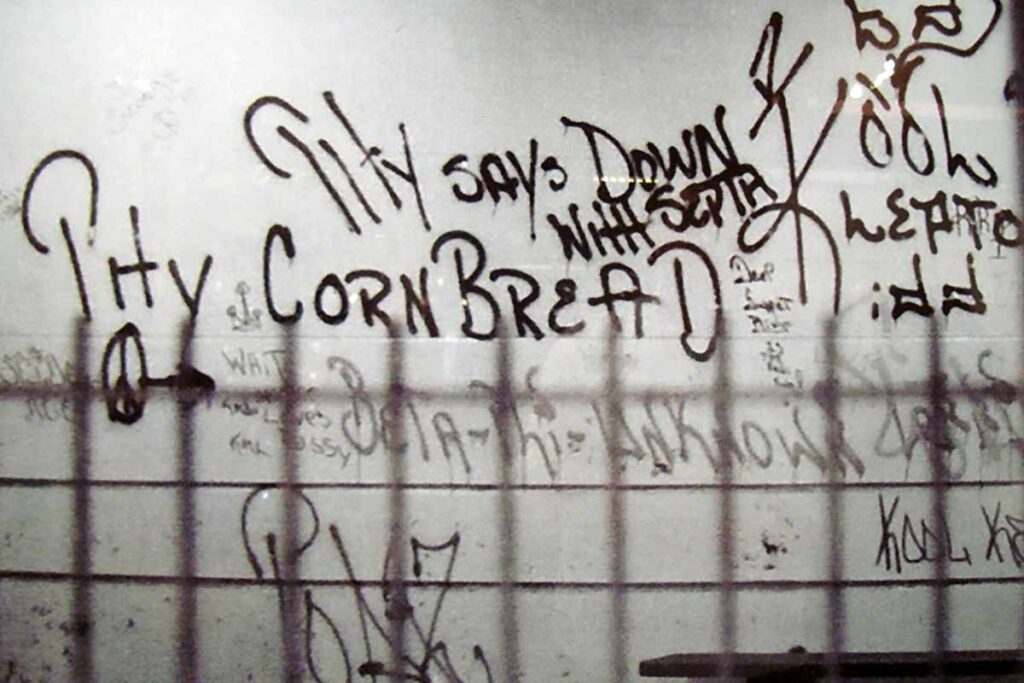 By the early 1970s, Cornbread had become a household name in Philadelphia, and his tags could be seen all over the city. He even gained national attention when he tagged an elephant in the Philadelphia Zoo, which led to a news story about his exploits.
Cornbread's influence on the culture of graffiti can still be seen today, as he paved the way for a generation of graffiti artists who would go on to create some of the most iconic street art in history. He also helped break down the barriers between graffiti art and the mainstream art world, as many of his contemporaries went on to exhibit their work in galleries and museums. Cornbread's impact on the cultural landscape of graffiti is significant, as he helped to turn an often-maligned form of expression into a legitimate art form that continues to inspire and influence artists around the world.
Today, McCray works as a public speaker and youth advocate. He gives motivational talks about his youth as a tagger, his run-ins with the law, and his struggles with drugs. In 2021, McCray married Consuela Sanchez, a longtime friend from Philadelphia.