Fragment founder Hiroshi Fujiwara has once again collaborated with Tag Heur. This time the designer has been inspired by motorsports and particularly by TAG Heuer's C-Case models from the 1960s and 1970s.
Limited to just 500 pieces, the watch has been reduced to the bare essentials, featuring a black dial with two embossed sub-meters, contrasted with white letters and logos on the watch face. The red details used in the indexes and the central handle stand out.
The back of the bezel features a circular red sapphire glass window, with the classic fragment design logo and a limited edition engraved number from 1 to 500. Another new feature is a five-row steel bracelet with a clasp. butterfly fold-out, an exclusive addition to the model.
Redesigning this TAG Heuer chronograph watch gave me the opportunity to use an existing legacy to create a new one. I gave the design a modern and exceptional touch with the red bottom of the case, which reflects one of the colors of the brand logo and also gives it a completely new and evolved character.

– Hiroshi Fujiwara
The exclusive watch will be available to pre-order at the TAG Heuer web store and select locations on July 27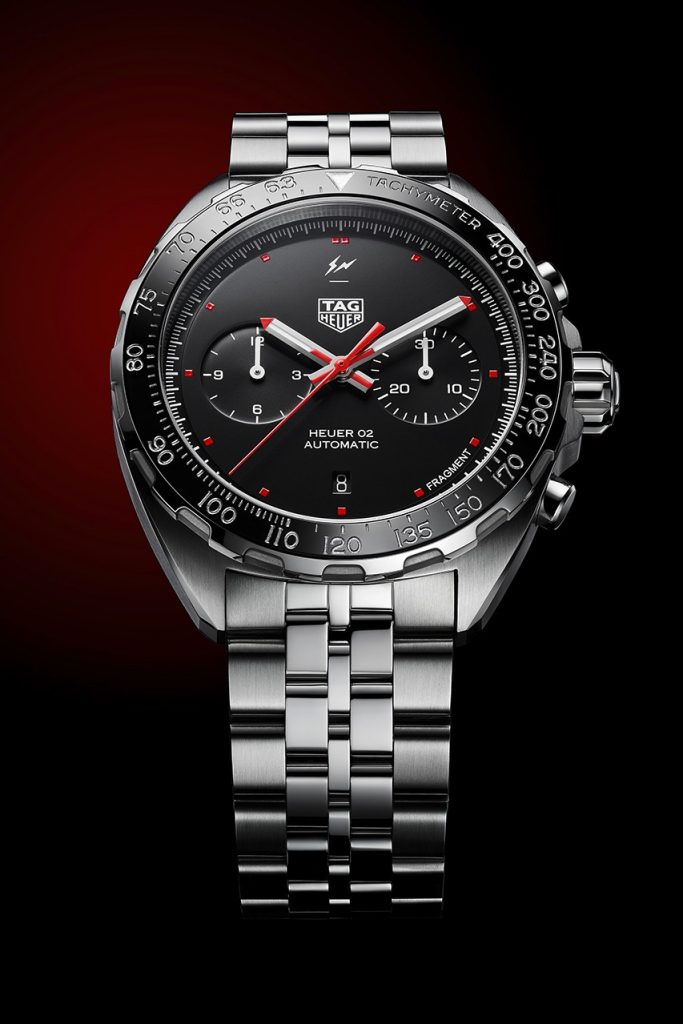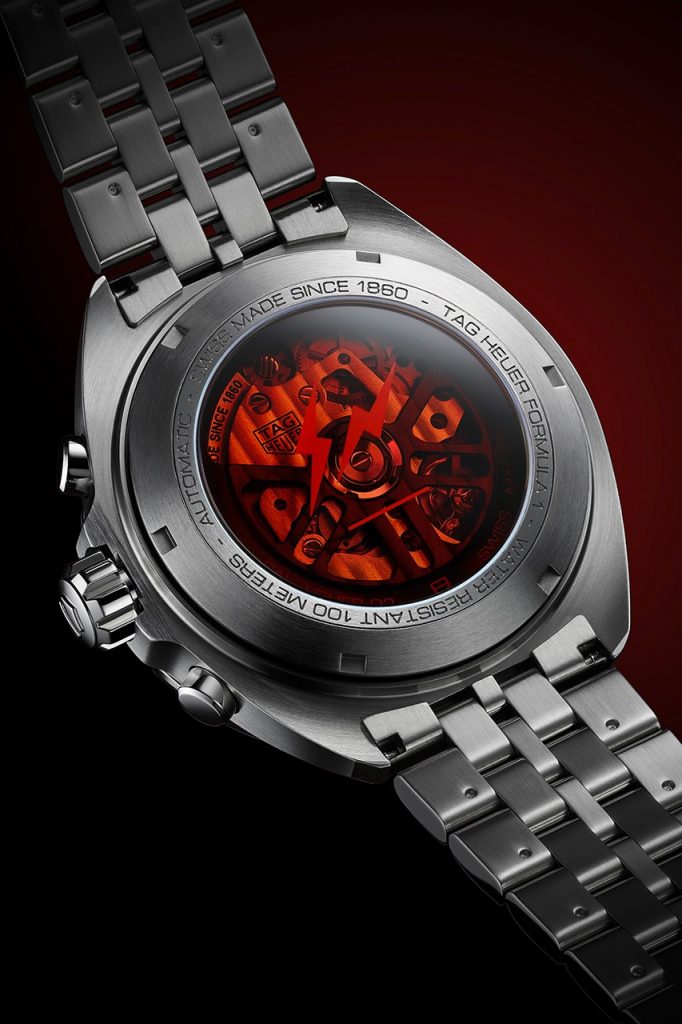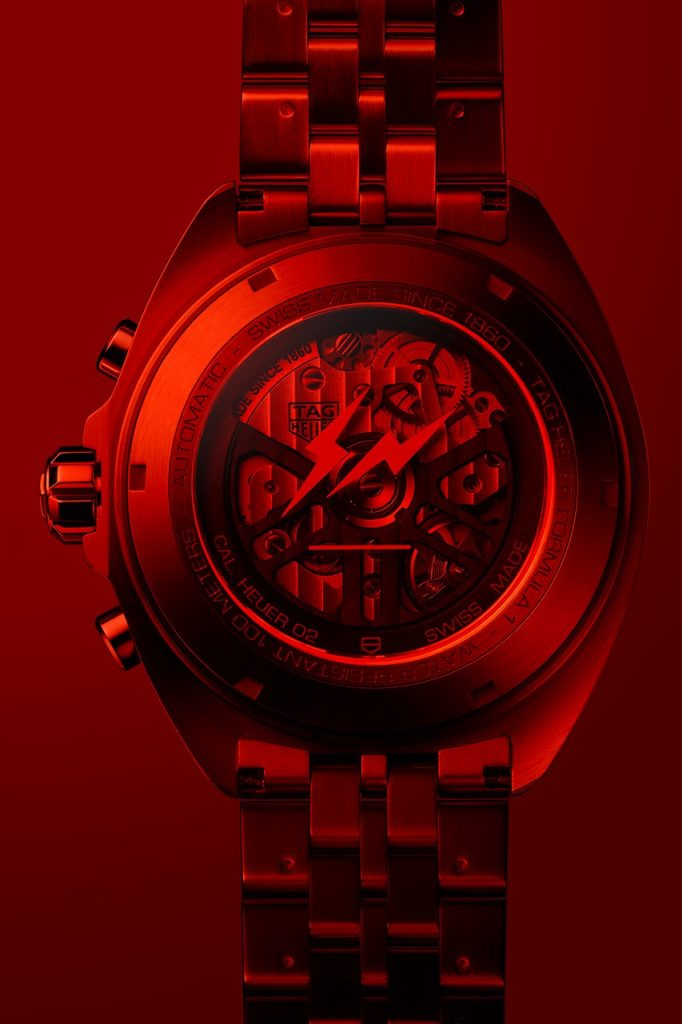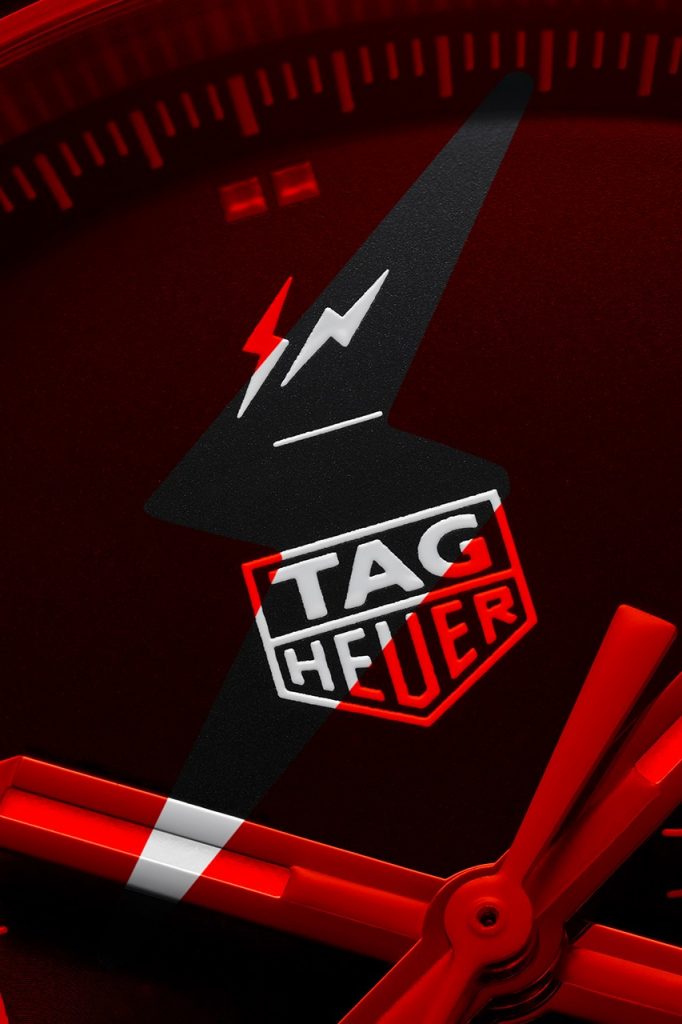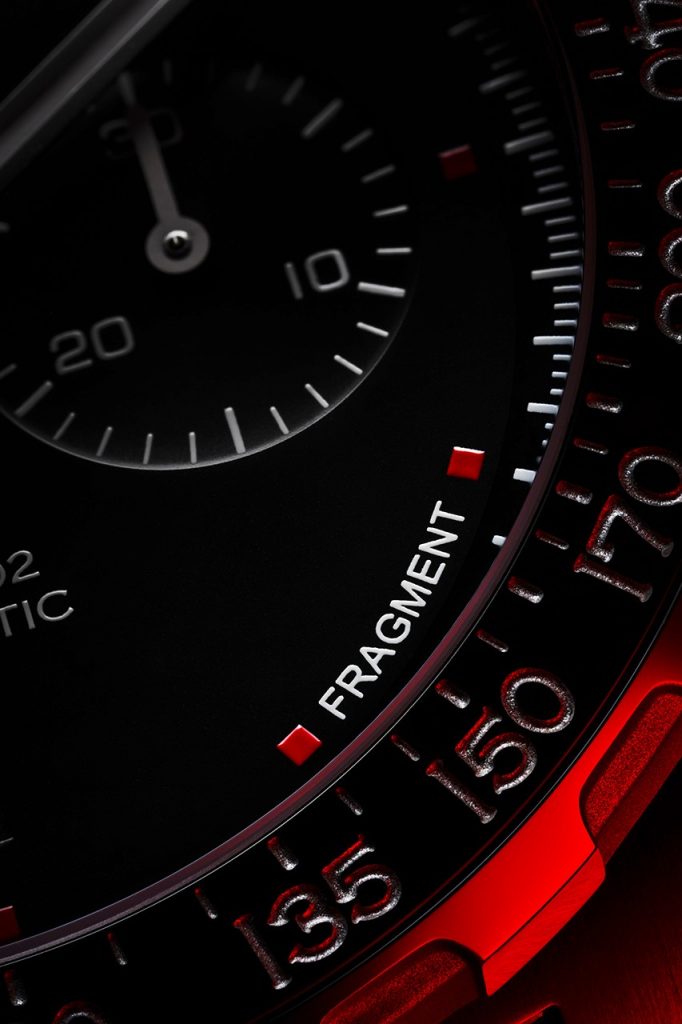 Photos: Fragment x Tag Heur