During the pandemic, Maya Golyshkina, embarked on her creative art-oriented journey, exploring a diverse range of materials and objects found within her household. Her vision revolved around crafting wearable structures inspired by the very materials she worked with. 
With her eccentric and dreamlike aesthetic, Maya's captivating creativity garnered attention on various social networks, most notably catching the eye of Marc Jacobs himself, propelling her career forward. Impressed by her unique approach, Marc and his team reached out to collaborate on a project, showcasing the brand's iconic bags reimagined through Maya's artistic lens. Since then she has worked with Balenciaga and Maison Margiela.
Her artistry revolves around creating captivating "wearable sculptures" from everyday objects such as CDs, toys, toothbrushes, pencils, playing cards, and even food, forks, and spoons – all the intriguing items one might discover while exploring the kitchen or opening a bathroom drawer. Her ability to turn these ordinary objects into extraordinary pieces has solidified her position as a rising star in the creative world.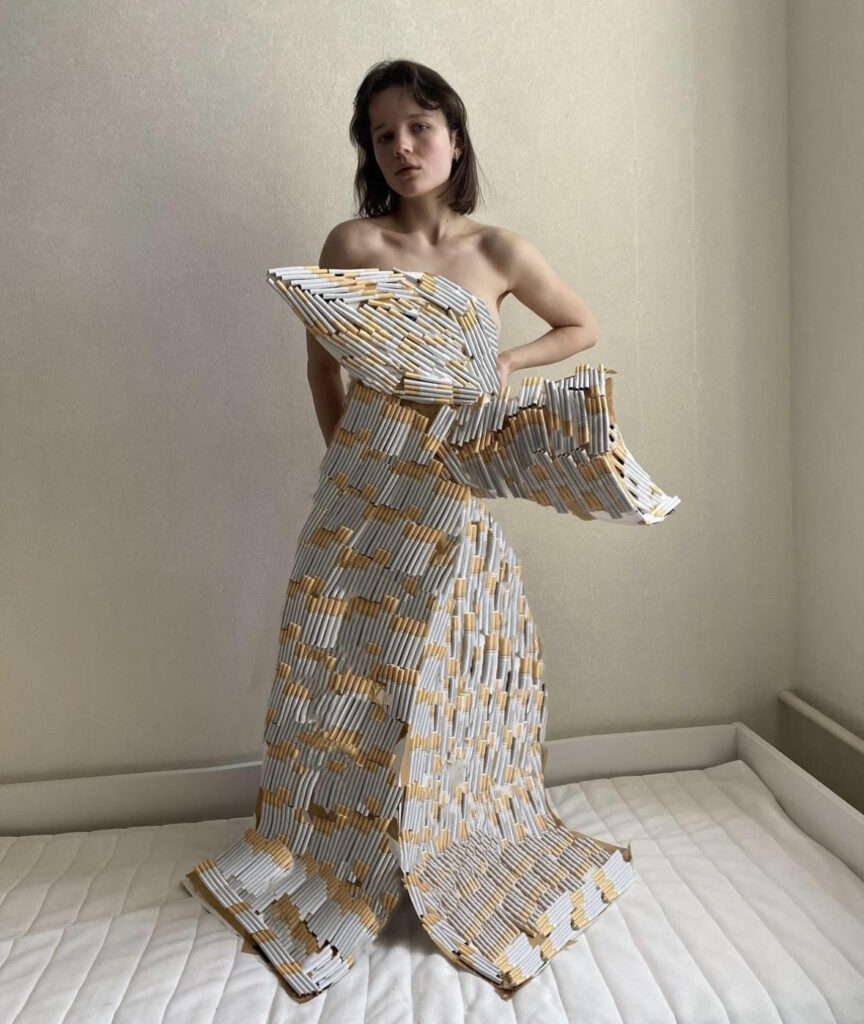 Alright, so growing up, what kind of kid were you? What did you enjoy doing and how did you spend your time?
I was a crazy ADHD child always disrupting lessons at school. My mum was always being called to the headmaster's office because I always wanted to be the center of attention, and no one liked it.
I liked to watch a lot of cartoons, loved to knit, play with dolls and collecting kinder figurines and creating my own world out of them.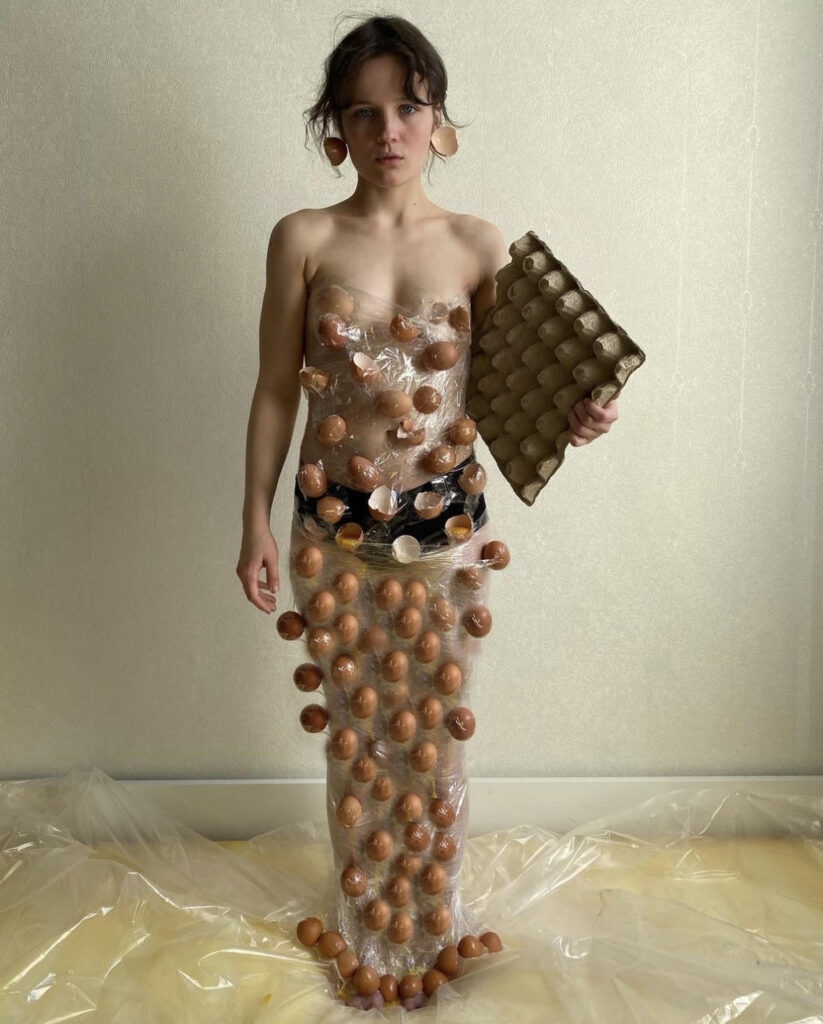 What's the earliest memory you have of you creating something?
I have been drawing since I was very young. My first piece was on the leather sofa in my parent's bedroom. I had just turned one and my parents had just bought it, the next morning, to their surprise, they woke up to my first piece of art in their bedroom. My mother made me clean it the next day with her but I haven't parted with the feeling of creating since then.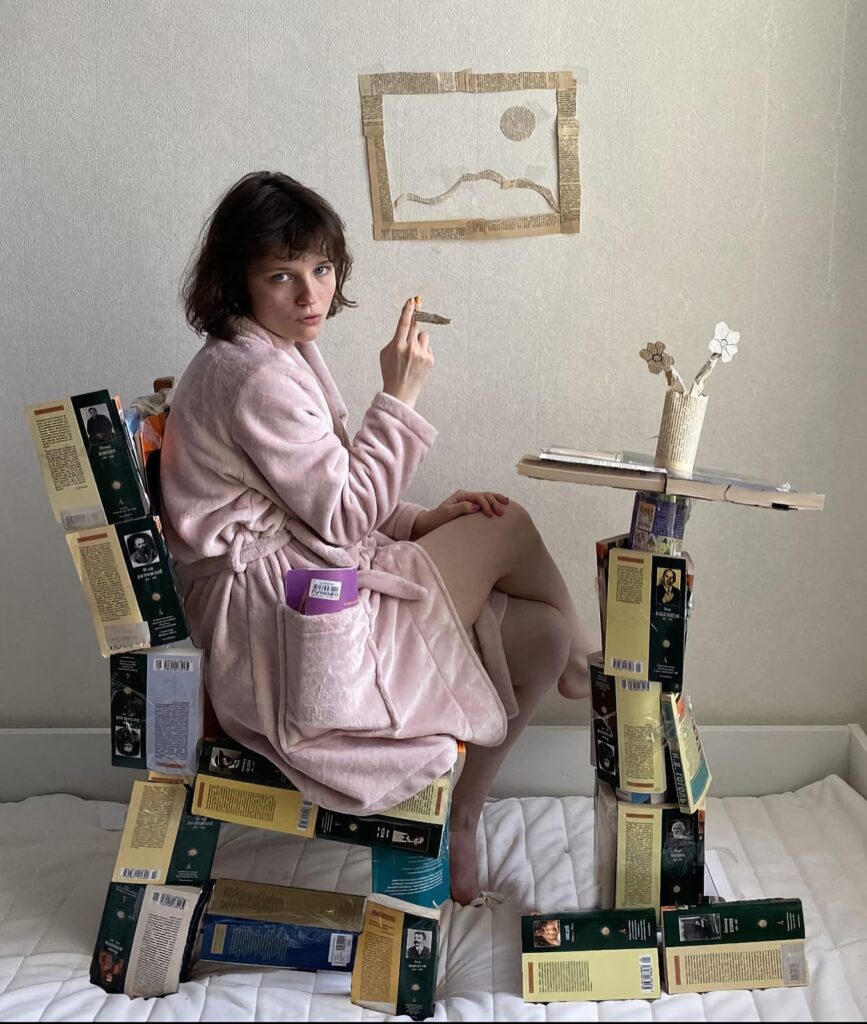 Before your creative outfits you started out as a photographer. When did you start having an interest for that field?
I was always very creative so when I was teenager my parents sent me to art school. There I started filming my friends and inventing my own world. I used to skip school to do my own shoots, which interested me much more than schoolwork. The ordinary world seemed so boring to me that I wanted to bring something of my own into it. I chose my own models and came up with creative ideas and locations. I started doing it just for fun as I had this eagerness to create, I never thought it was even possible to build a career out of it. Things started evolving for me and by 15-16 I was able to start making an income from these projects.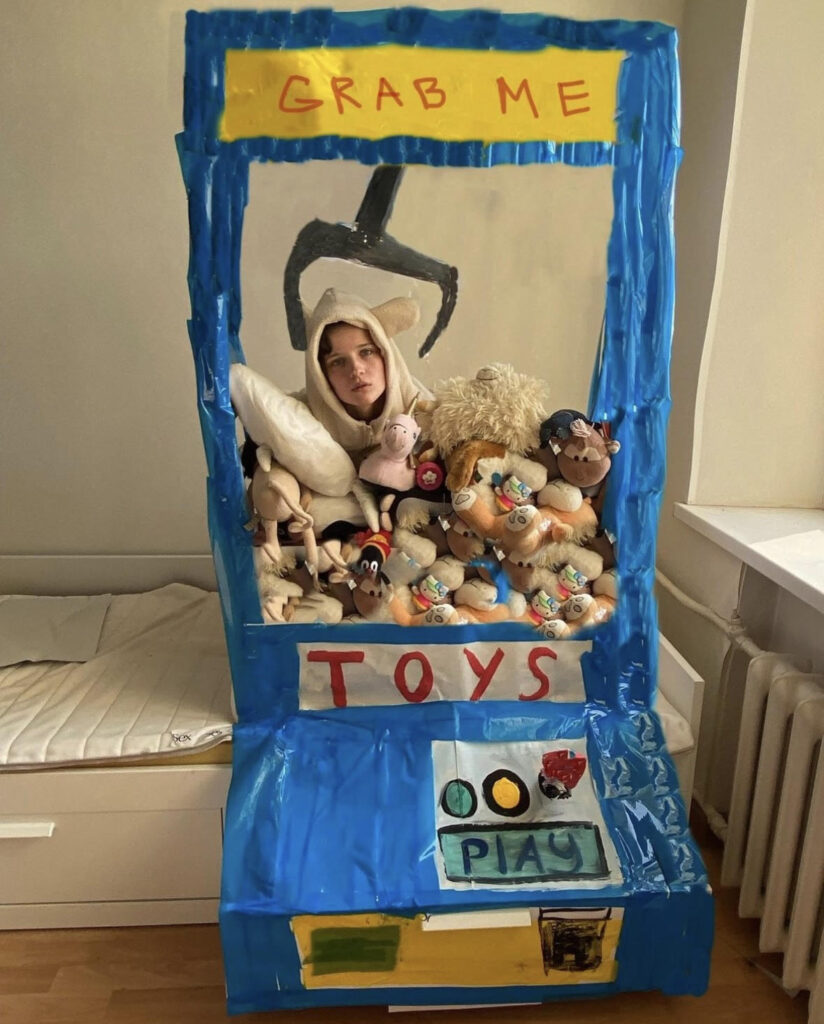 So what is it about photography that makes it one of your preferred ways of expressing yourself?
The potential of what you can do with photography is so vast as you get to combine so many different creative fields in one picture. I feel there are no boundaries, and it allows me to capture the moments of my life, all of them real, but at the same time making them completely different from our world.
With that in mind. Making and designing clothes made out of everyday objects and materials? What sparked the idea? And how long did it take before the results actually started looking like something you could wear?
I use these materials because they are the most accessible to create my ideas and get them out in the world. I can work with more complex materials, but I like to stick to the ethos of making art out of everyday objects. To see something beautiful in the ordinary and making it into something new is what I find the most interesting.
Now it takes me around 4-6 hours to make my work, as my practice has evolved from just clothes/costumes into mini worlds.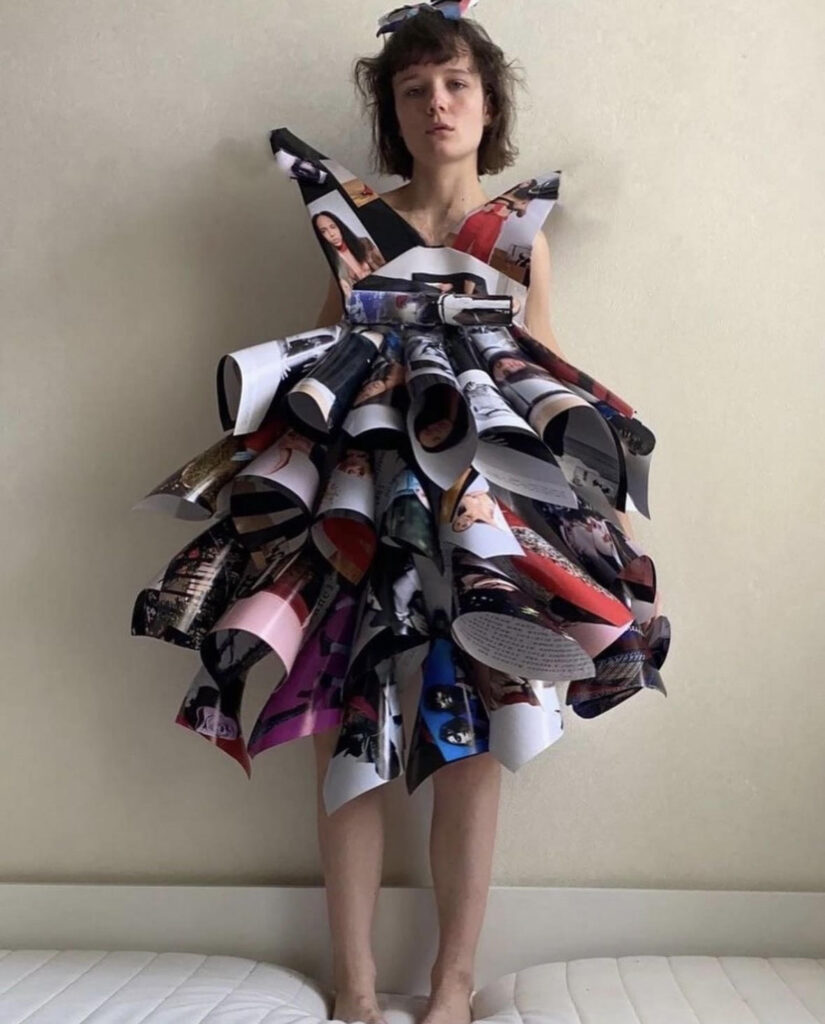 Can you also walk me through your creative process, from start to end result?
I usually make a bunch of sketches in my notebook, then experiment while I'm creating the work, I see what materials I have on hand, collect some from rubbish bins, some from friends. And that's it!
Seeing that you already know how to sew, and have an established name, as well as an eye for what looks good. Have you ever thought about starting your own brand?
My main brand already exists, it's me.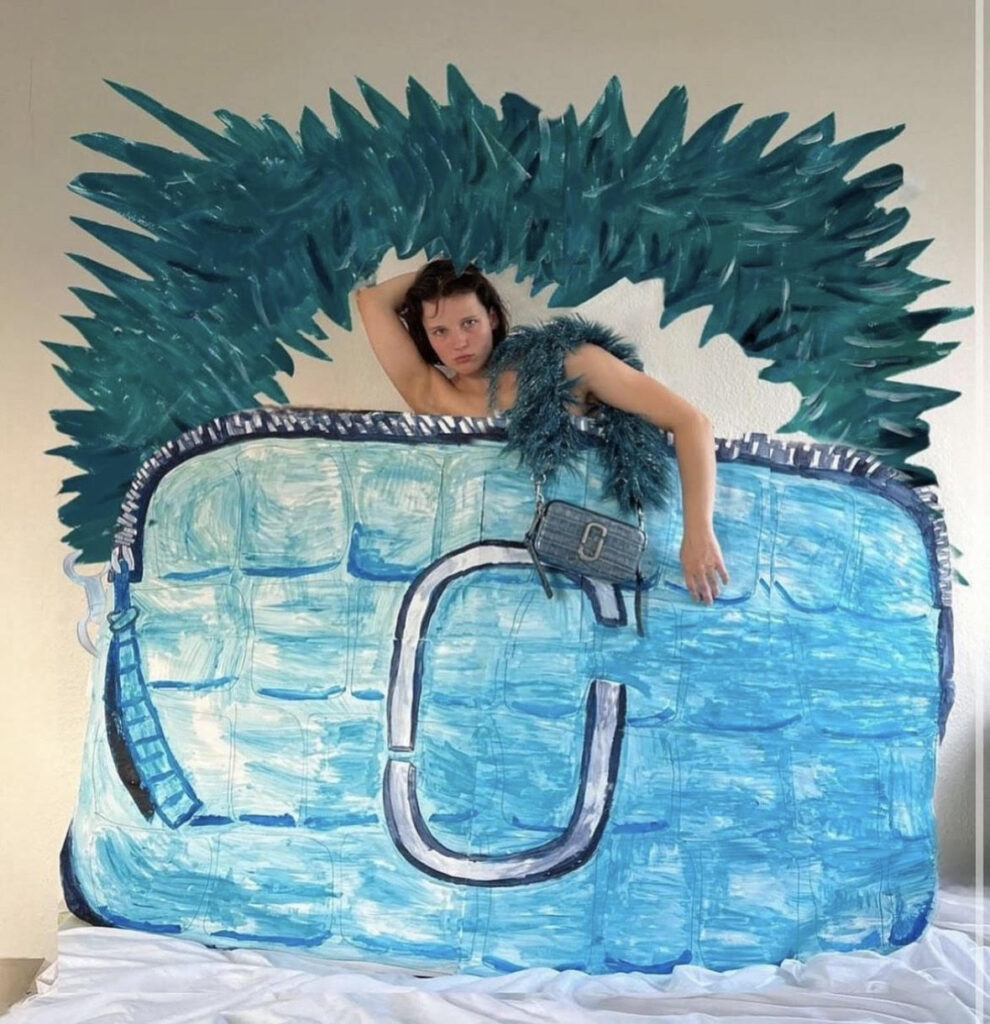 Have you ever turned down a collaboration offer? If so, why?
I would only turn down an offer if I didn't feel passionate about it.
What motivates you?
Life and people who wish to change the world for the better.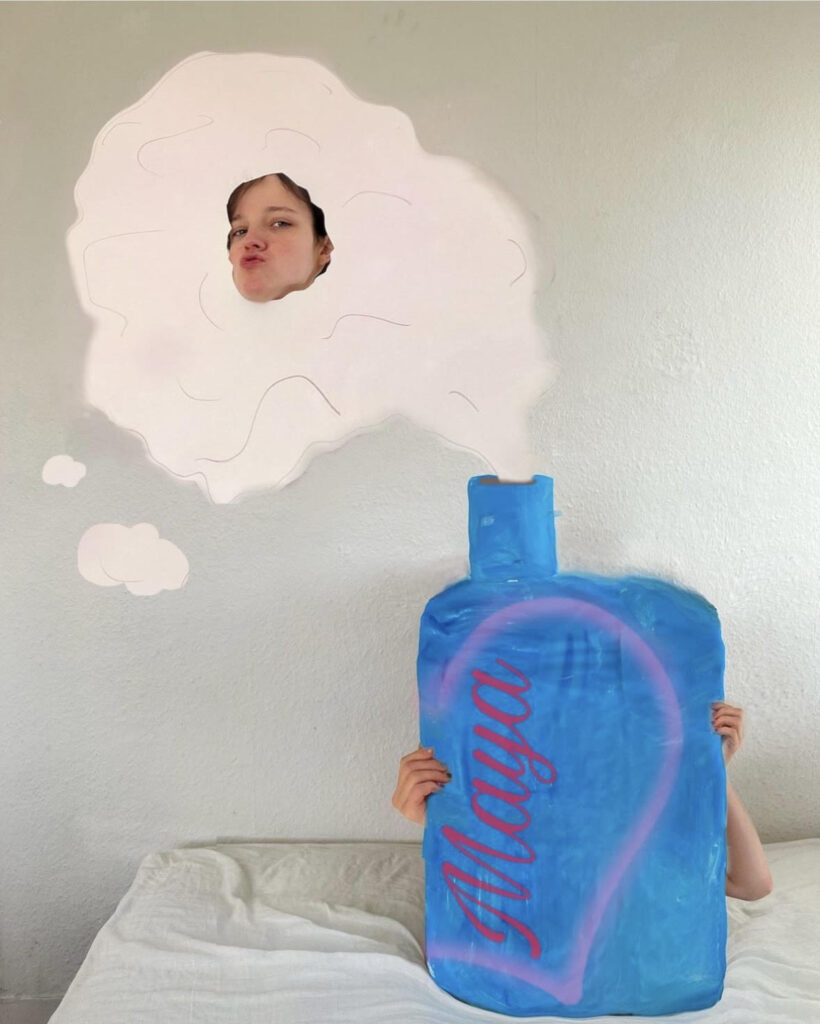 You just turned 22-years-old, and you're still working with Marc Jacobs, Balenciaga, Maison Margiela and have done Interviews with big name magazines such as Vogue, AnOther Magazine, The Face, NSS Mag and more. How has these past 3 years felt like? And what's next? Any future projects?
I 've grown up a lot as an artist. I've been working very hard with a lot of ups and downs which have taught me a lot. I've recently had my first big solo show and before that a small group show. I think there are many more collaborations, galleries, brands and more projects I would love to get stuck into in the future.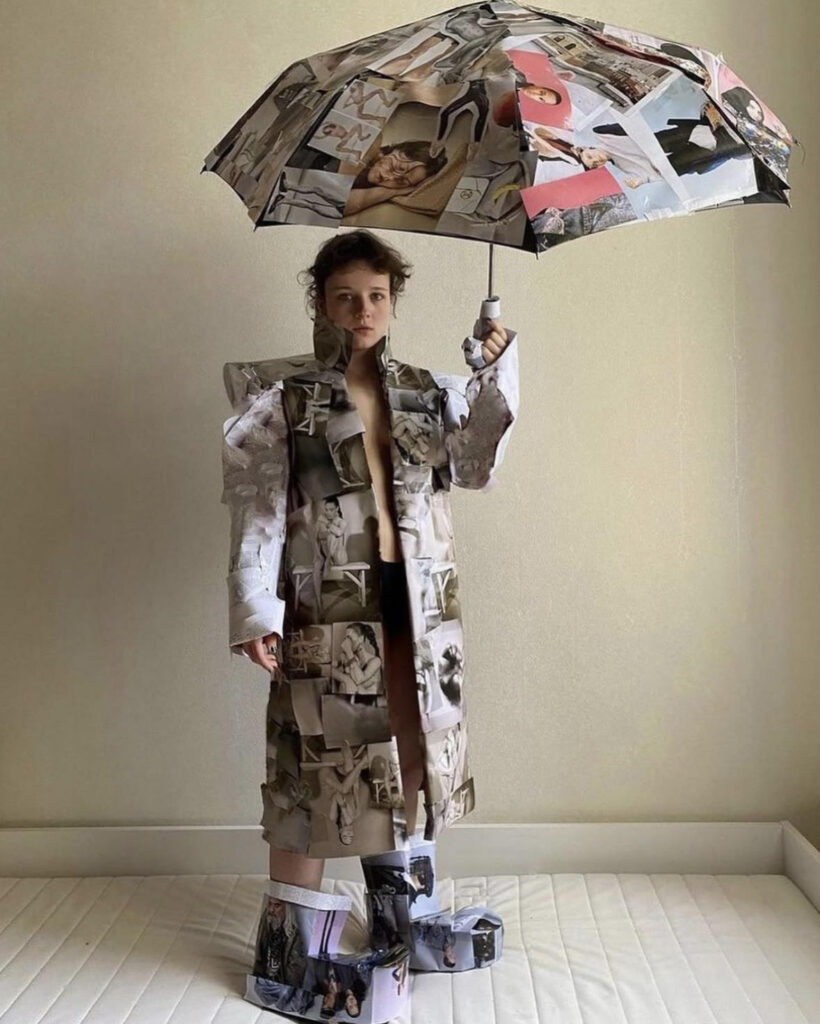 Now that you mentioned it. How was your first solo show?
Fantastic, this was my first experience with a large gallery and I really enjoyed it, now I want more and more
How do you deal with creative blocks, depression and anxiety?
I first encountered depression when I was 16- by 17 I was already severely depressed. Of course art helped me cope with a lot of things, but psychotherapy was the best solution in my life. I think it's something you can't joke about or self-medicate, go to a professional and work on your mental health.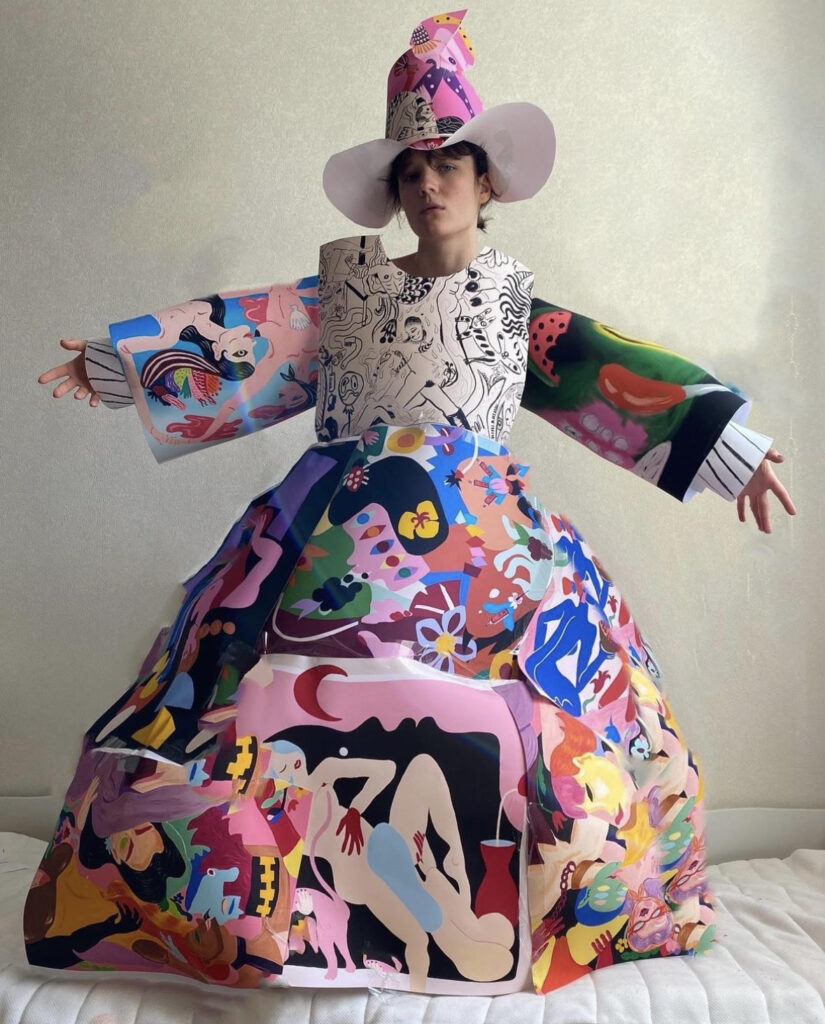 Alright Maya. I always ask these two questions at the end of an interview. The first is. What's your favorite movie(s) and why?
The Great Beauty (2013)
Dog days (2001)
Buffalo '66 (1997)
The celebration (1998)
Night on Earth (1991)
Punch-Drunk Love (2002)
Paprika (2006)
Rosetta (1999)
The house that Jack built (2018)
Mommy (2014)