Today we meet with Californian-born artist Sara Birns.
Sara creates surrealistic portraits where the physical features of multiple friends, family, or random people she finds are 'combined into one new person. Her portraits tamper and morph the cues we usually use to recognize a person. Cues include style, facial features, expressions, and occasional glimpses into their situation. The volatile attitude of human nature that constantly evolves and changes with time and events crashes with the impossibility of fully capturing a person's character. This is why Birns morphs the figures, often obscuring the age. Her portraits uncover the layers of ever-changing emotions everyone experiences in single moments as we journey to explore ourselves and our influences.
Birns received a Bachelor of Science from the University of Oregon in 2014. Her work has been exhibited throughout the United States, Europe, Australia, and Japan. Recently she has held solo exhibitions at Chalk Horse Gallery in Sydney and Richard Heller Gallery in Santa Monica. She has been included in numerous group exhibitions, including Fluuuuuuido at Cassina Projects, Milan, Italy; Girl Talk at Palazzo Monti Artist Residency, Brescia, Italy; Fight Club at Better Go South, Berlin, Germany, Nice To Meet You at Bridge Mogura; Tokyo, Japan. Birns' work is in the permanent collections of: Beth Rudin DeWoody Collection, USA, and The Christine & Andy Hall Collection, USA.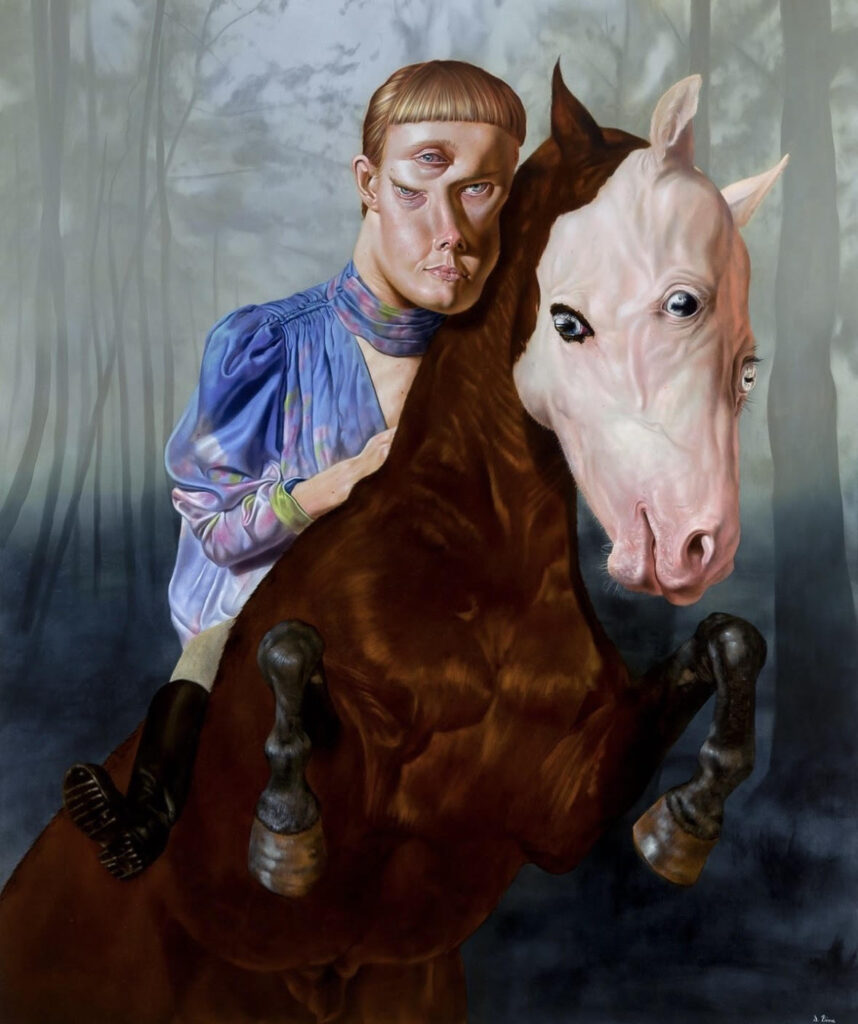 Sara! Thank you for taking the time to speak to me. Could you describe yourself to those who do not know you?
I am a surreal oil painter. But trying to coin the term "Visual Illusion Magician".
*WARNING* disclaimer for anyone wanting to use this term too- I am not responsible for having eggs thrown at you, heads flushed in toilets, or wedgies. Judge the crowd wisely before using this title nerds.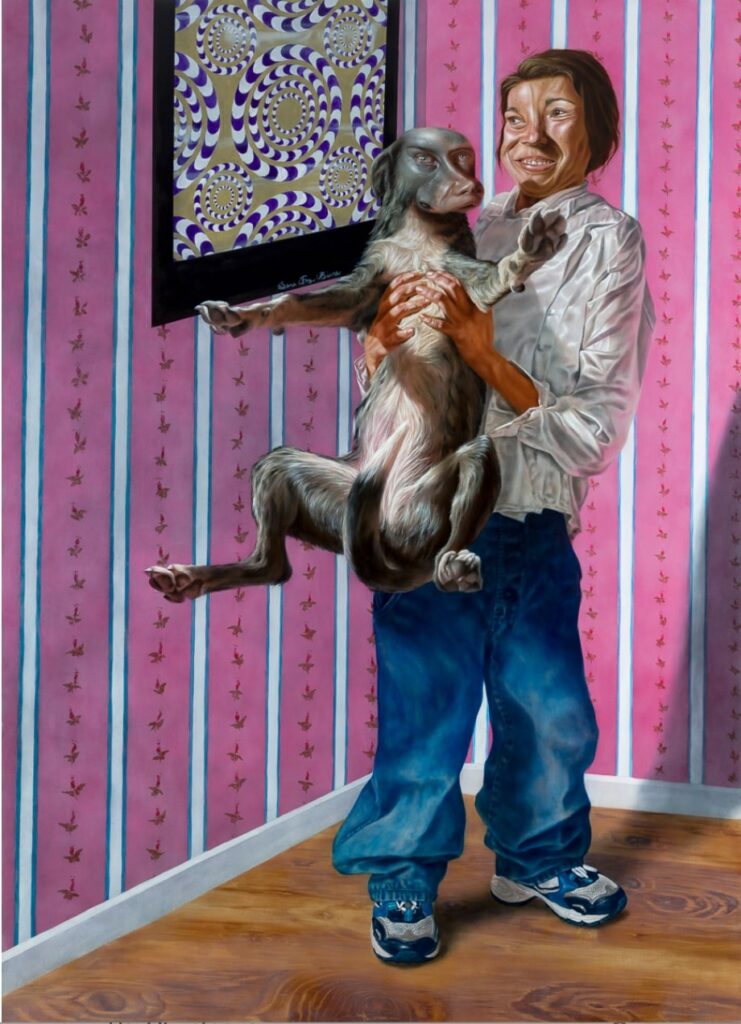 What is a regular day like for you?
I wake up around 10 or 11. Make coffee and drink it outside with a book that I struggle to read over the urge to scroll on my phone (gotta break the addiction). Currently I'm reading Letters to a Young Poet. Highly recommend it. From my earliest memories, trying to do anything in the mornings are… very difficult. Back when I had a normal life (school and normal jobs) – the dread I would feel – having to just figure out brushing my teeth and whatever else I needed to do to get ready was something else. Now I'm my own boss. Staring into the abyss for a while as I regain consciousness from waking up is a must, and I'm so grateful I can take however long I need. After that I walk to my studio, usually around 12. When I have a lot of work to do (like right now) I work until around 10pm to 1am. Taking breaks throughout.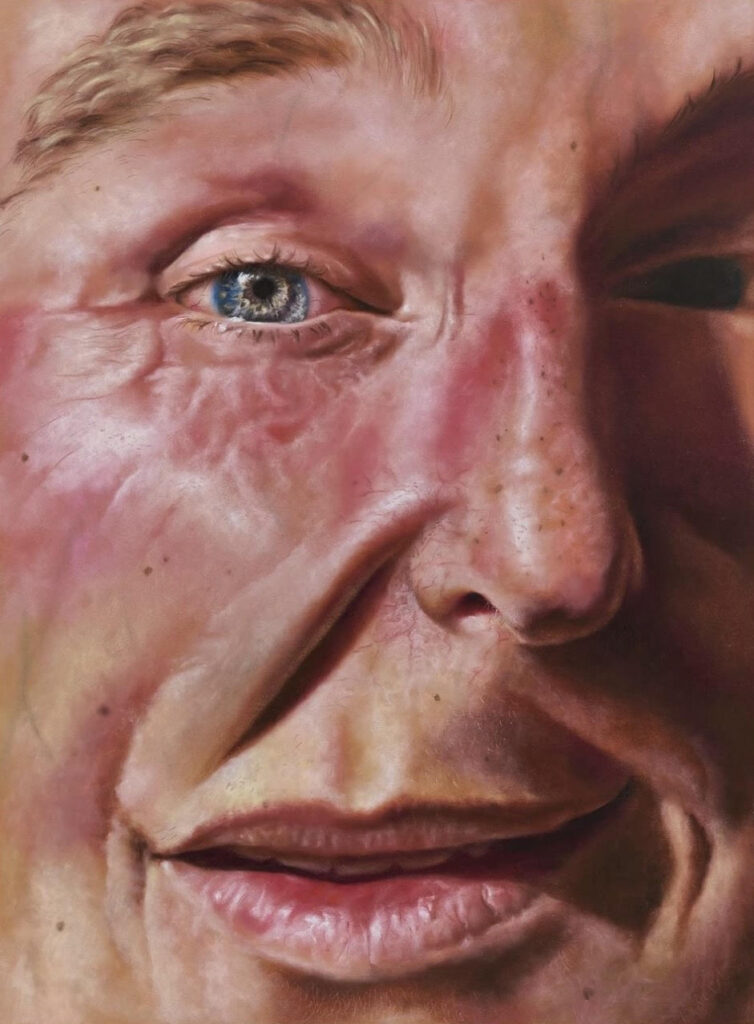 Can you describe your artistic journey and what drove you to choose this career path?
I always loved to create. Always had to be fully absorbed in projects and things that excited me. Like most creatives, mystics, and weirdos, we all reserve dedicated pockets of time that is wholly ours- getting away from the things that try to "force" actions and ideas on us – Getting away from that and instead letting the things you love and choose be the dictator of your life. That notion paired with having an extremely strong drive and work ethic to make those pockets of time be my primary life. Once I made the decision to give it my all to do that, things seemed to fall into place quite fast and I'm so grateful.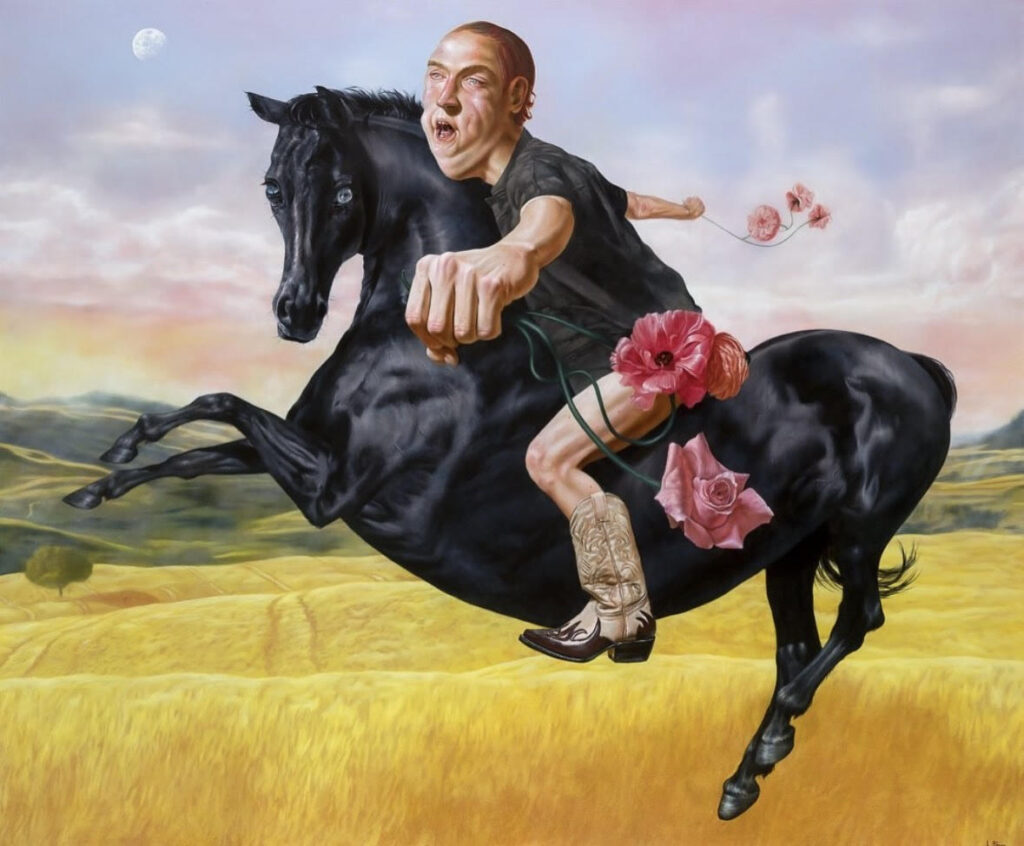 What does your creative process look like?
It's a huge discombobulated spinning wheel that's bigger than my flat and studio combined (hopefully one day it will have a big enough space to hold all the physical things that it needs) constantly spinning, changing, with new additions and subtractions. Seeds of projects will be planted on the wheel at the same time I'm midway through pruning the plants I had started months before. I'm never switched off, always admiring new inspiration, working out techniques, getting excited about random ideas. I write it all down in special "magical" journals that I make myself (I went through a hardcore traditional bookbinding phase last year). I get wisps of ideas that translate into reference photos I want to take – and then I'll write down steps on how I would paint it which always ends up changing as I go.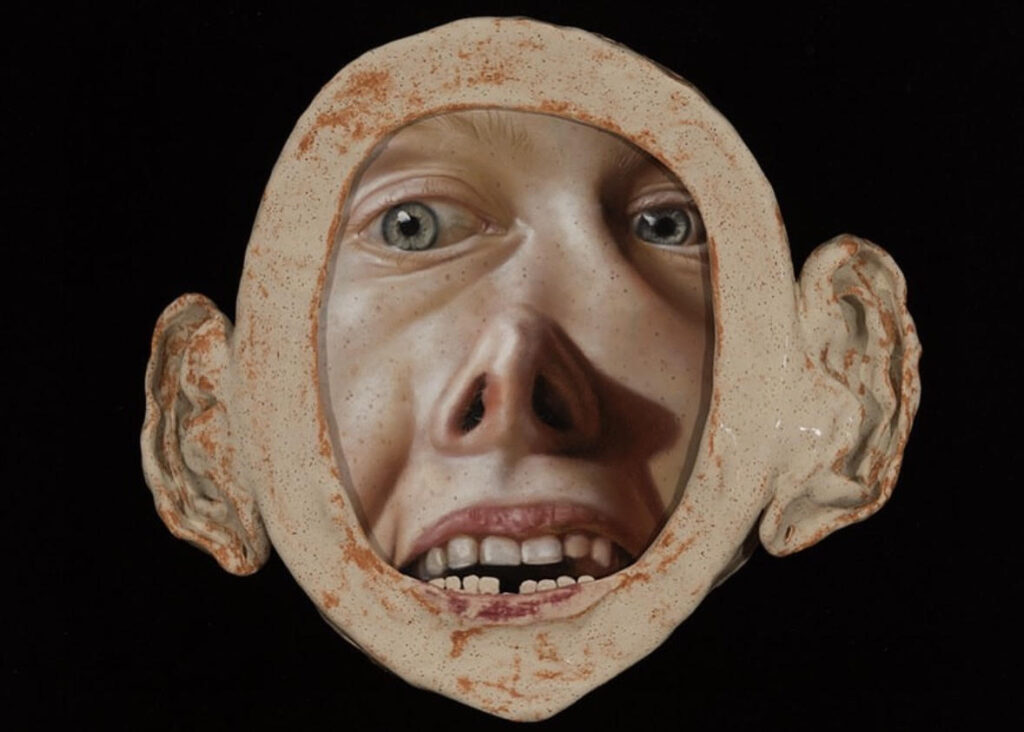 Can we dig deeper into your unique painting style, inspiration, and message?
My style is inspired by old master oil painting techniques. Using several thin layers of paint utilizing the variety of properties oils have to offer: transparent, opaque, high chroma, grainy, smooth, etc. and what happens when I layer one of these properties over another. Getting to know every paint tube I have like a close friend. My message is always changing as I change throughout my life. But one thing that stays consistent is my love for portraits – faces are the windows into our soul. Being able to paint a face that shows multiple emotions in one snap shot is really exciting to me.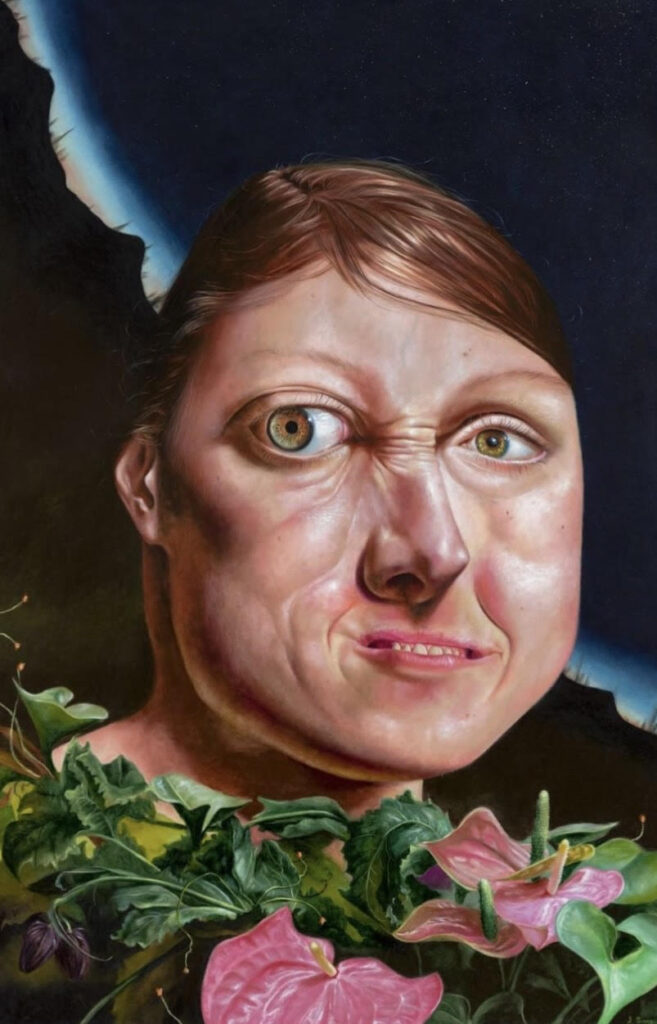 What are the first things that come to your mind as necessary in your studio?
The cart I built with a beautiful slab of marble as my pallet. I love my plants, rugs and cozy wizard vibes, and being surrounded by all my tools that allow me access to the other, non physical world 🙂
Which of all places where your art was exhibited is the most memorable, and why?
My 2020 debut show in Santa Monica with Richard Heller. It was my first real show ever, and a huge moment for me in realizing that this thing I love can lead me into a life even bigger than what I can possibly imagine.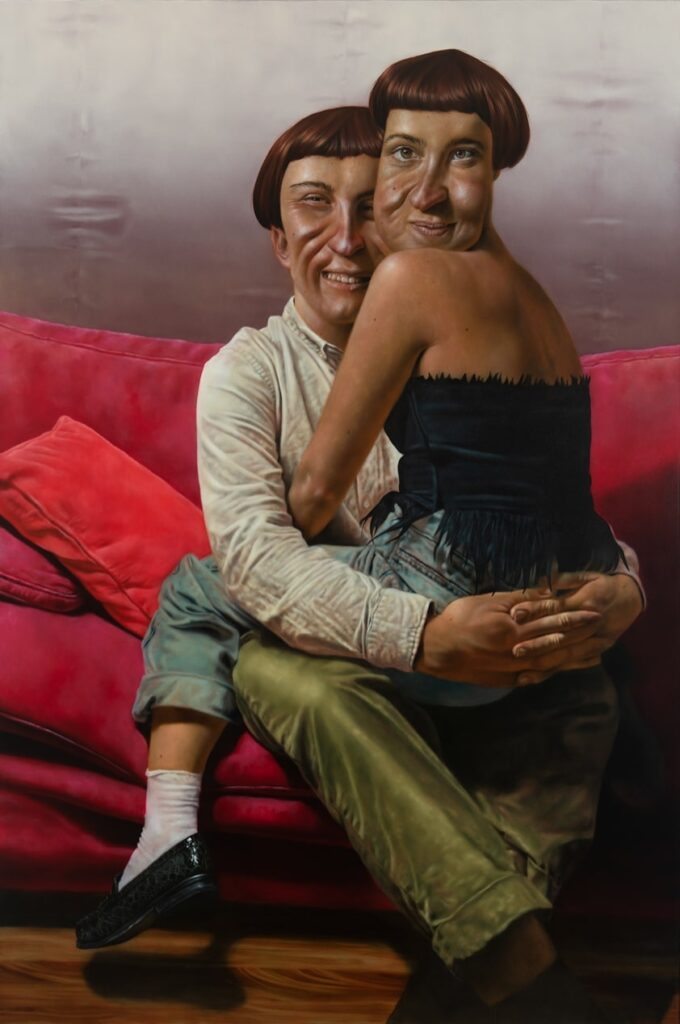 Name one of the most memorable reactions regarding your work?
Probably the moment when my parents realized I can make some money off this hobby I love haha.
Name three artists who have influenced your practice.
I can't, there are thousands, and thousands to come.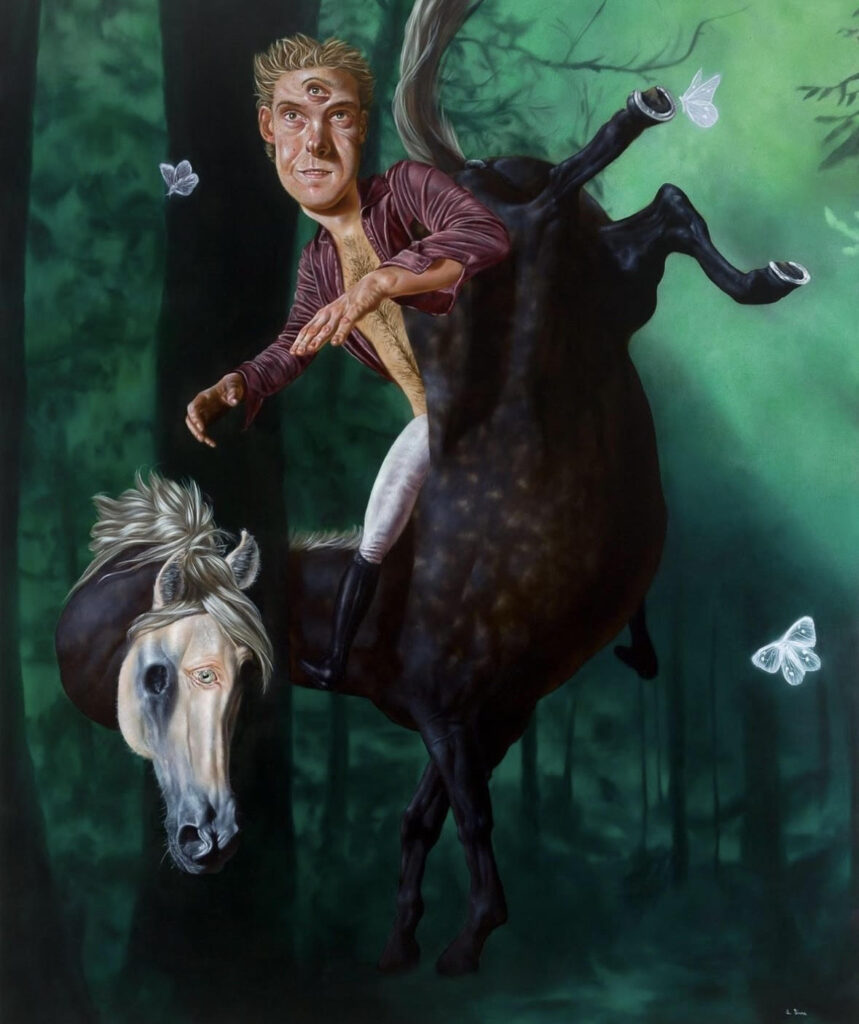 What simple pleasures bring you alive?
Animals. They bring me such joy. I don't feel right getting any of my own until I'm in a more stable/ settled state in my life. It would break my heart if I'm the reason for their discomfort. I have a lot of traveling ahead, and continental moving around in the next couple of years I'd like to do. So I guess this pleasure is not so simple. More simple would be … PLANTS!!
What advice would you give to artists just starting?
Don't think about external influences when discovering your artistic directions. Go deep into yourself and create from there and the external things will follow.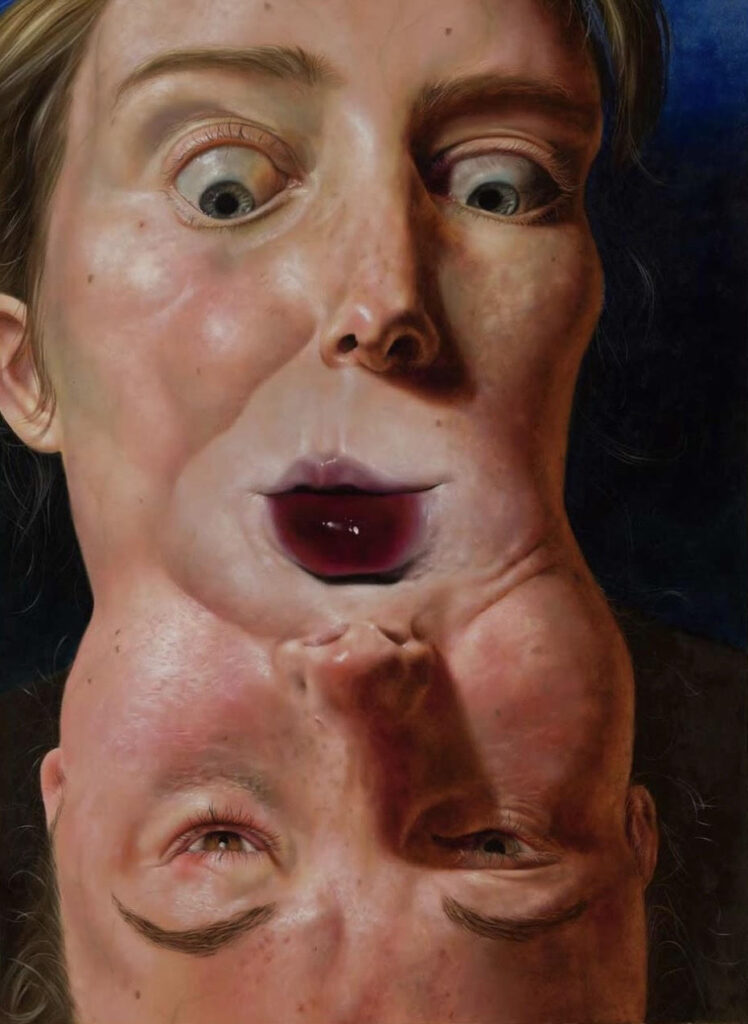 What does success mean to you?
A studio that's a converted medieval cathedral with stained glass windows and a greenhouse. A big friesian horse and a jumping warmblood horse to hang out with everyday at a super cute barn practicing natural horsemanship +reinforcement (the horse has a choice). Ponies, puppies and chickens. My friends who I can spend lots of time with. A cozy home that I trip out with ceramic tile installations and whatever other cool art nouveau ideas I want to add. Sharing a beautiful life with my sweet partner Adam. All paid for with my art 😀 (it's good to have big dreams right?! Haha!)
But I also feel that I've already reached success. Being able to paint everyday without splitting my time doing something I don't want to do is an incredibly huge and rare defeat. To me, success is freedom- ability to not have to do things you don't want to do, and do things you do want to do.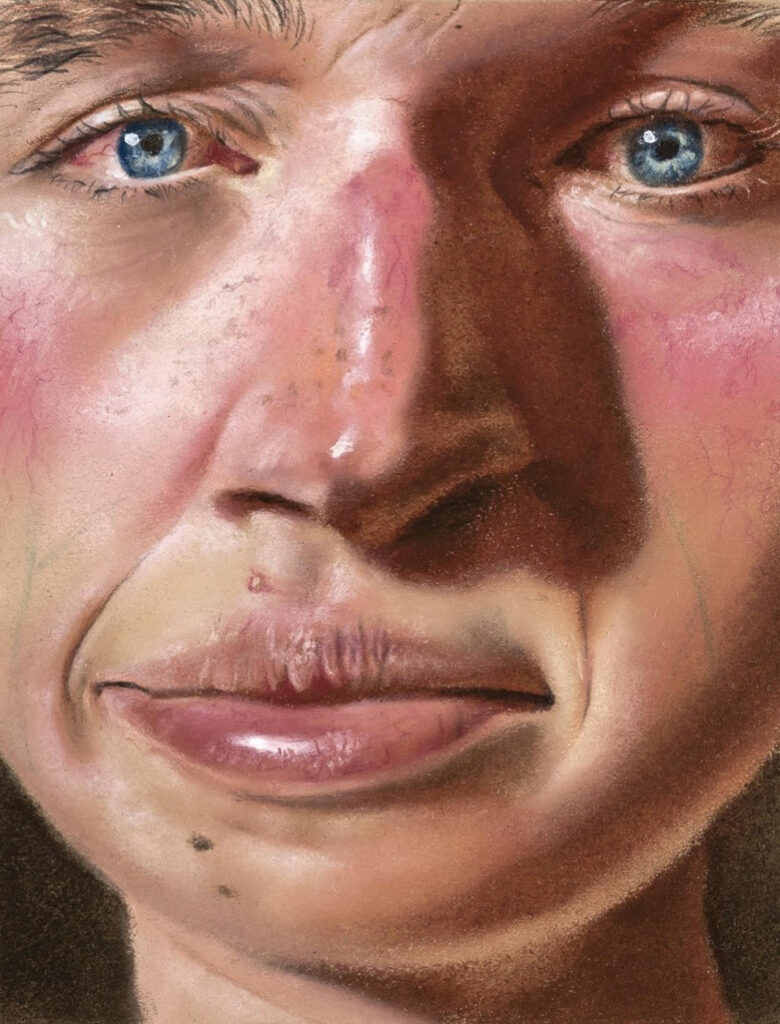 How would you like to be seen as an artist years from now?
I don't know. But hopefully in the Museums I love inspiring others to reflect on their lives and think outside the box.
What is your approach to social media?
It's a great way for artists to share what they're doing. Take control of who gets to see your stuff and attract like minded ppl who are excited by what you're doing. On the other hand though, unfortunately there's a dark addictive underbelly to social media- and it can be designed to get you easily sucked into stupid videos and drama that provoke your fight or flight responses in order to feed off of your energy, spoiling your mind and infiltrating your emotions leaving you drained and unable to grow your spiritual soul!! So be careful!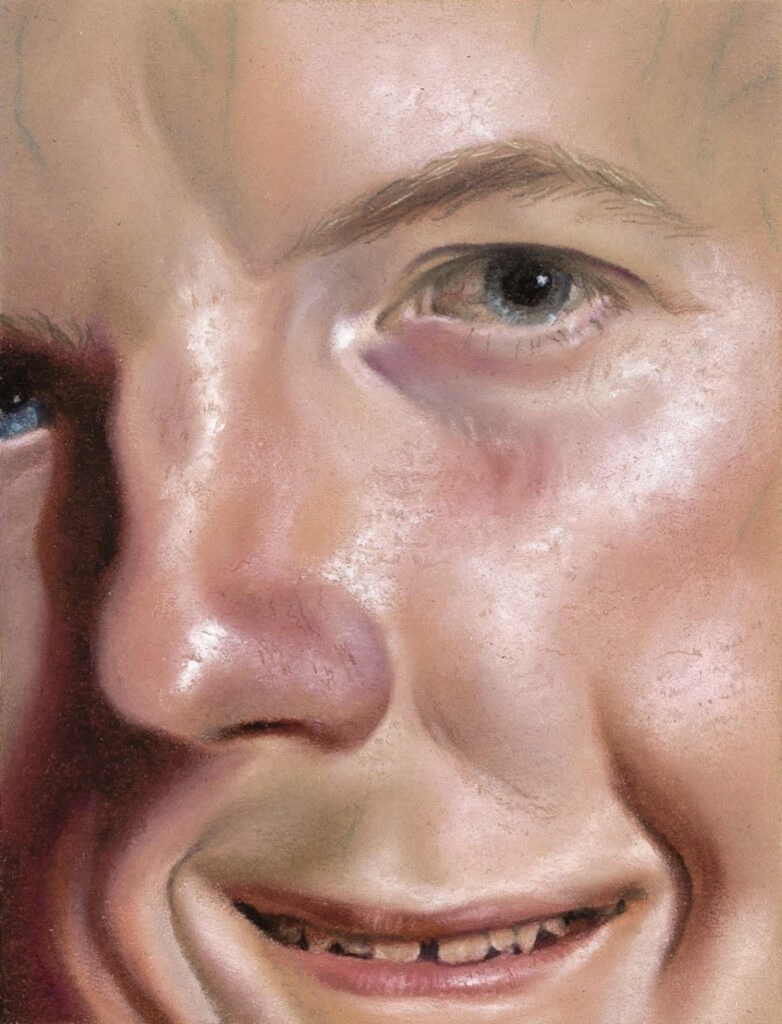 Name three artists you follow and their journey on Instagram?
There are soooo many that I love following. But currently I'm really loving the vibes of painter Noa Ironic and Anouk Lamm Anouk. As well as long time friend poet/ fashionista/ designer/ film/ and more Meijuan Foo, and photographer/ designer/ master of good times Anneka Mia.
What's next for Sara Birns?
Sydney contemporary art fair in early September with Chalk Horse Gallery, then I'll be going to Europe in mid September for a really fun group show hosted by Tim Bengel at StadtPalais Museum. And finishing the season off with a solo show in Milan with Cassina Projects. Then to my home town in Santa Cruz California for a couple months.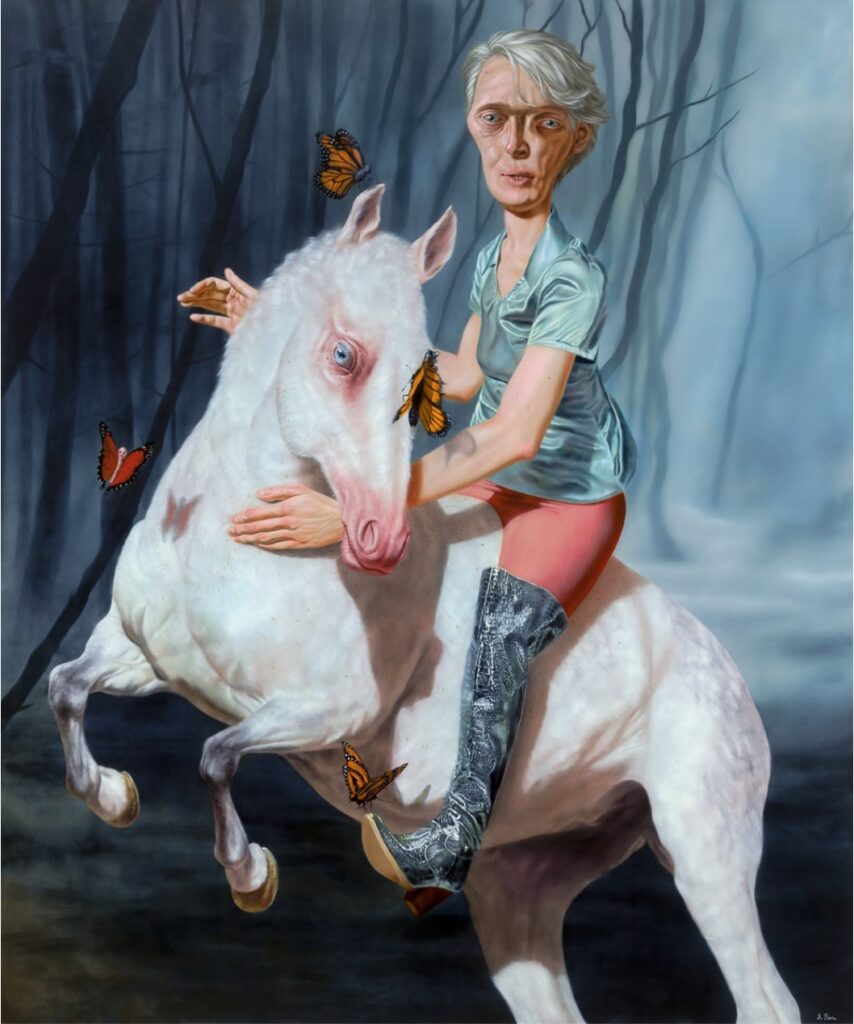 What does art mean for you?
It is a way for humans to process and express all the spiritual, non physical things happening in our culture and world. Using physical methods to induce viewers into reflecting on what's going on with themselves and the world.
Finally, is there anything else you would like to share?
Live, laugh, love. Seriously.