Get ready… on the 23rd of March; Christie´s in Hong Kong will be auctioning off Jean-Michel Basquiat's painting: "Warrior" from 1982. The painting is expected to sell for a price higher, than any other painting ever in Asia.
Basquiat needs no presentation. However, here we go anyway: He was born in Brooklyn by Puerto Rican and Haitian parents. To him applies the maxim of Tyrell to Roy in the first Blade Runner movie: "The light that burns twice as bright burns for half as long – and you have burned so very, very brightly…".
Born in 1960, Basquiat was a bright burning star in the 70s art sky of New York – close friend of Andy Warhol, already famous and rich… he died just 27 years old.
You need to be a real warrior to bid on this famous painting. We can tell you that having a fierce warrior sword (as in the painting) will not help. What definitely will help you, is a very big wallet. Because, it will be no surprise if the estimate between $31 and $41 million dollars is surpassed by some passionate collector.
Have in mind that in 2017, Sotheby´s sold his work "Untitled"… for $110.5 USD.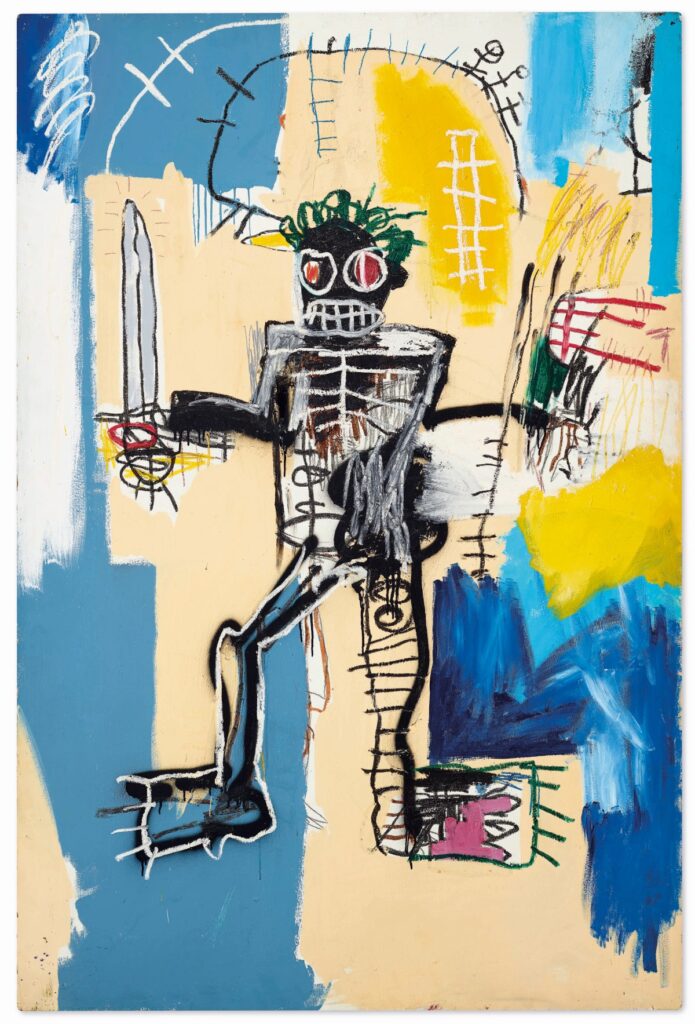 Photo: Christie's