Share this
Today we meet with internationally acclaimed New York-born artist, Adam Handler.
Adam spent countless hours at his grandparents' framing factory in New York City as a child and adolescent. There his passion for the arts grew, and it became inevitable that he would follow an artistic path. With Handler's use of acrylic paint, oil sticks, pencils, and markers, his work adopts a child-like style, usually featuring characters such as bats, bees, ghosts, and girls. His works explore loneliness, imagination, solitude, and connection themes. Combining earth tones and pastels and playing with scale, Handler invites his viewer to discard the heaviness of time and question perception. Handler's works are autobiographical, inspired by a love for his wife, mother, and grandmother.
Handler studied life drawing in Italy and graduated from Purchase College with a major in Art History. He has also studied craft design with Jorge Nieves and printing color photography with Debra Mesa-Pelly. He has shown works at numerous solo and group exhibitions worldwide, throughout the United States, Canada, the Middle East, Europe, and Asia. Handler's work has also been shown extensively at major art fairs, including Art New York, Art Market Hamptons, Art Context Miami, and the Armory Print Fair.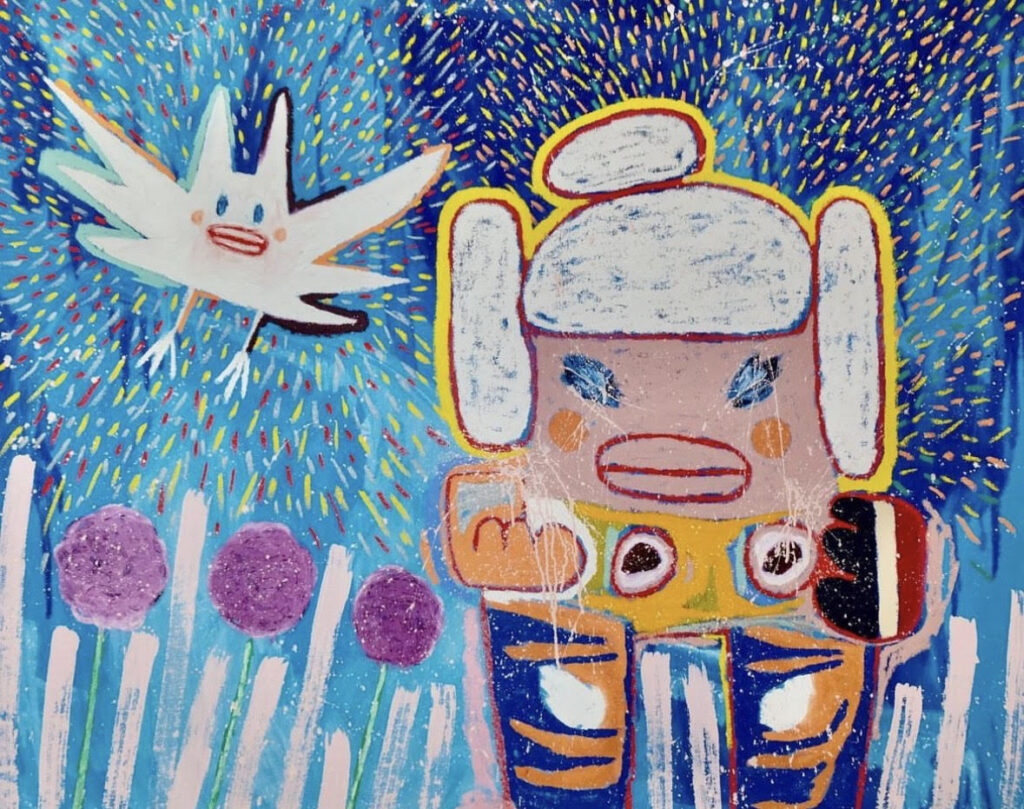 Adam! Thank you for taking the time to speak to me. Could you describe yourself to those who do not know you?
Of course, it's my pleasure! I am an artist born and raised in New York. I have been painting and sculpting for the last 17 years and I am passionate about all things that bring beauty and curiosity to this world.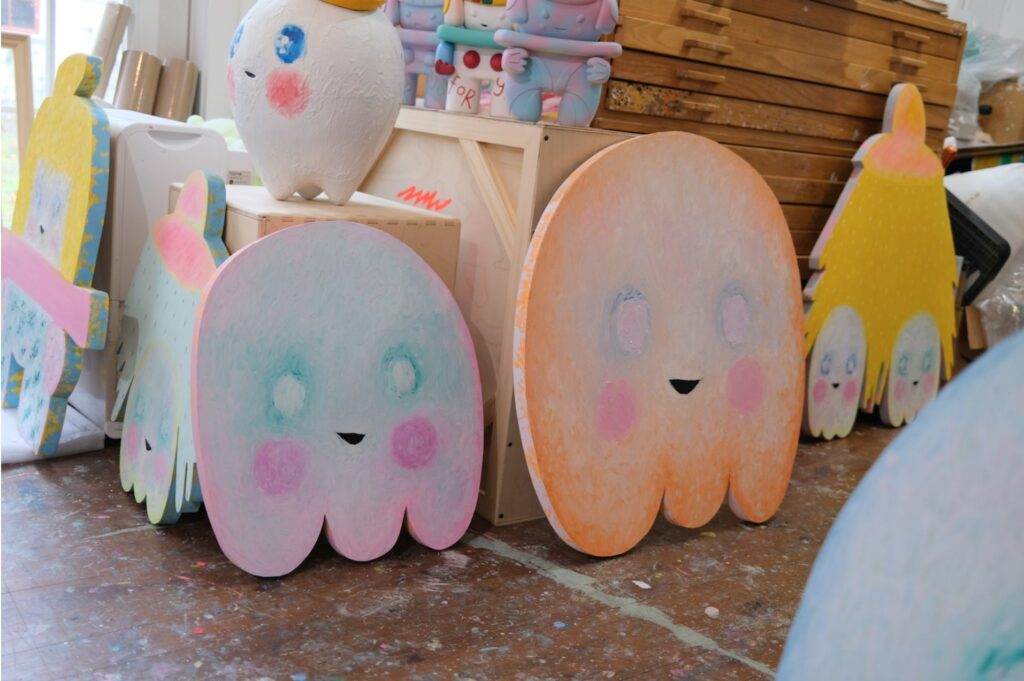 What is a regular day like for you?
My days are pretty routine and I really enjoy that as, for many years, I had to find time to paint around my day-job. Now I have been blessed with being able to create each day. The breakdown would be waking up around 6:30 am to get my little Lee (my 3 year old) and give him a cup of chocolate milk and I make myself a cup of coffee. Then Lee goes upstairs to lay with his Mama (my wife Kelly). At that point I will answer some emails and browse IG and respond to messages. Then around 7:50 am my 2 boys and wife come down and the whirlwind of getting them fed and out the door to school begins. After I drop off my younger son at preschool I am off to the studio. I then work until about 3pm and then head on home so I can see my son get off the bus. At about 4pm I will usually edit photos and have a Negroni or glass of red wine and we make dinner around 6pm. Get my kids all in bed by 8:30 pm if I am lucky…then shower … .then watch a movie or show with my wife. It's perfect!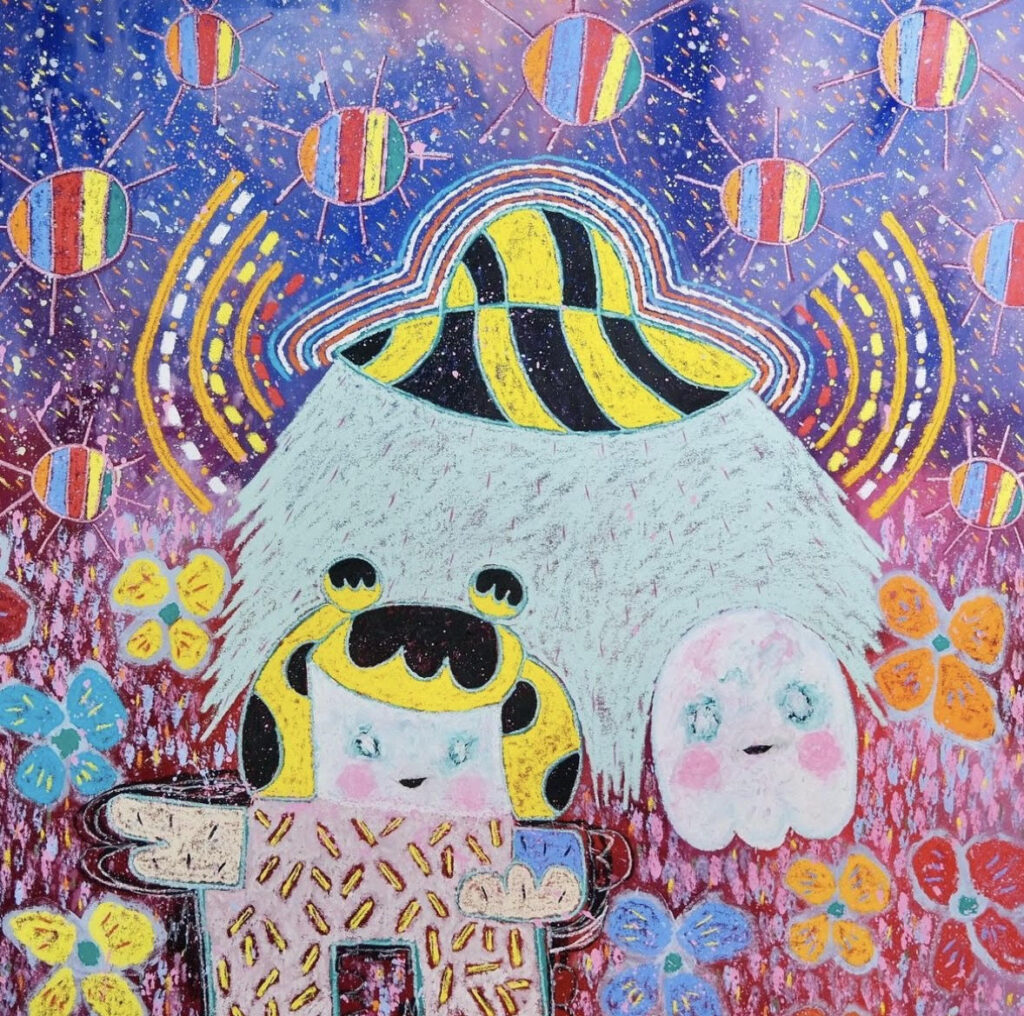 Can you describe your artistic journey and what drove you to choose this career path?
Mainly because I can't sing or dance lol. I grew up surrounded by art in my parents and grand-parents homes. As a child I knew that I felt more comfortable around art and wanted to always have it near. In high-school I focused more on creative writing, but after graduation I started to experiment with various artistic mediums and painting awoke me in a way that I never knew. It helped me explore myself and it continues to be a vehicle that allows me to grow as a person.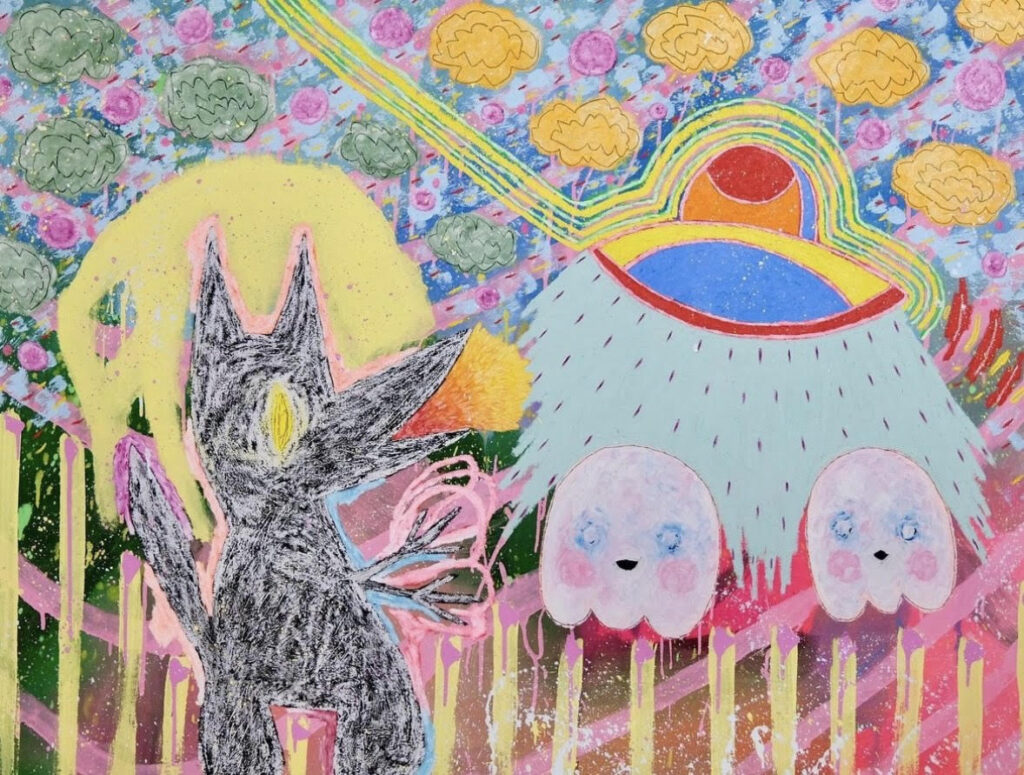 What does your creative process look like?
My creative process is as naive, spontaneous and raw as a little kid. I will have an idea for a new work, or medium or something quirky. The next day I will grab/buy the materials and attack my idea like a rabid dog.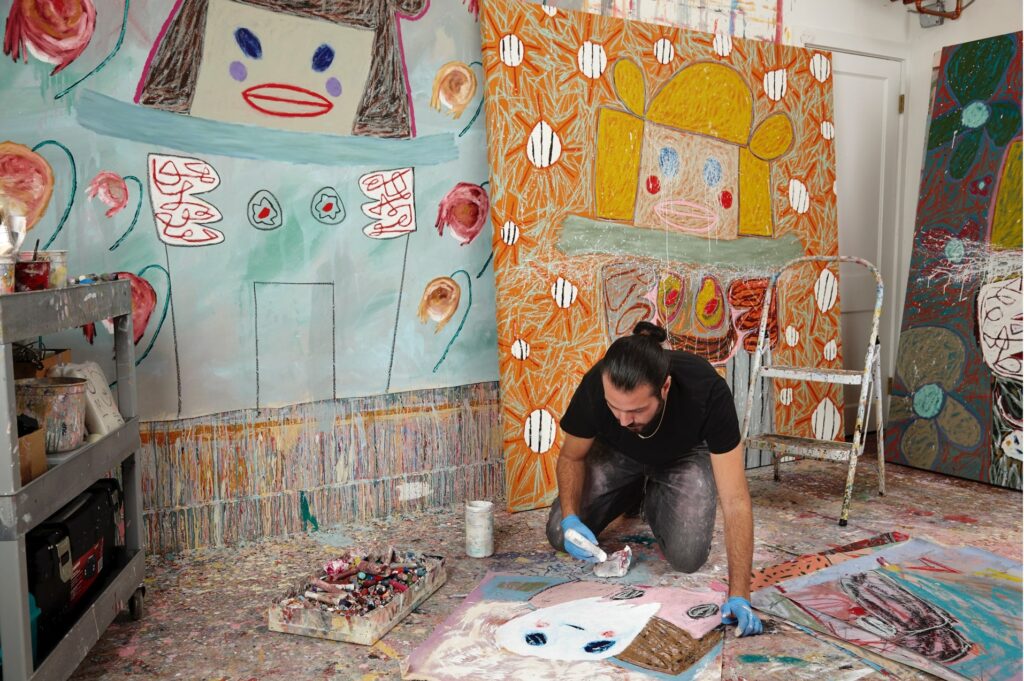 You are known for recognizable characters like ghosts, bats, and wide-eyed girls. Can we dig deeper into your unique drawing style, influences, and message?
My characters are straight out of a horror film (my favorite genre of movies). The wide-eyed girl, a ghost set upon a woodsy background, think Scream, Friday the 13th, Halloween etc. The one difference is that my work is not meant to scare or intimidate but rather to utilize subjects that address fear in a comforting and friendly way. The ghost form was a way to bridge this gap and create a symbol that represented death in an approachable way. I love life and all the good and bad experiences that come along with it. In my mid-twenties I started to experience a lot of anxiety surrounding death and fearing loss. I always used my artwork as a way to work through issues that I could not work out in my head. The ghost character was born out of that anxiety. In repeating this simple form along with large sweet eyes and an angelic smirk it began to soften the fear and allow me to address death in a new light.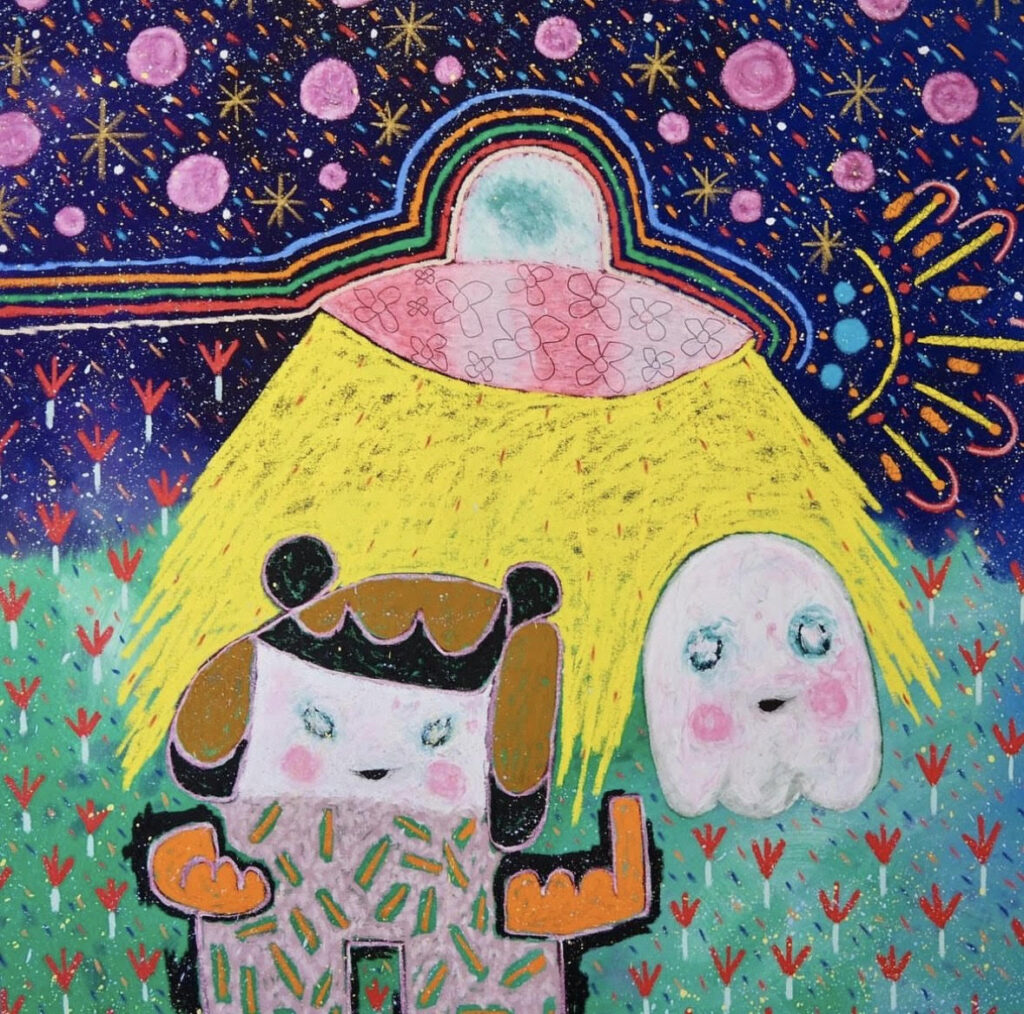 How do you see your art contributing to the broader conversation in contemporary art?
I think I would like to offer people a different view on representation of forms. My painting has never been about perfection, but rather a representation of emotion. When painting it this somewhat meditative state it allows for abnormalities…and in those oddities I find what I am looking for.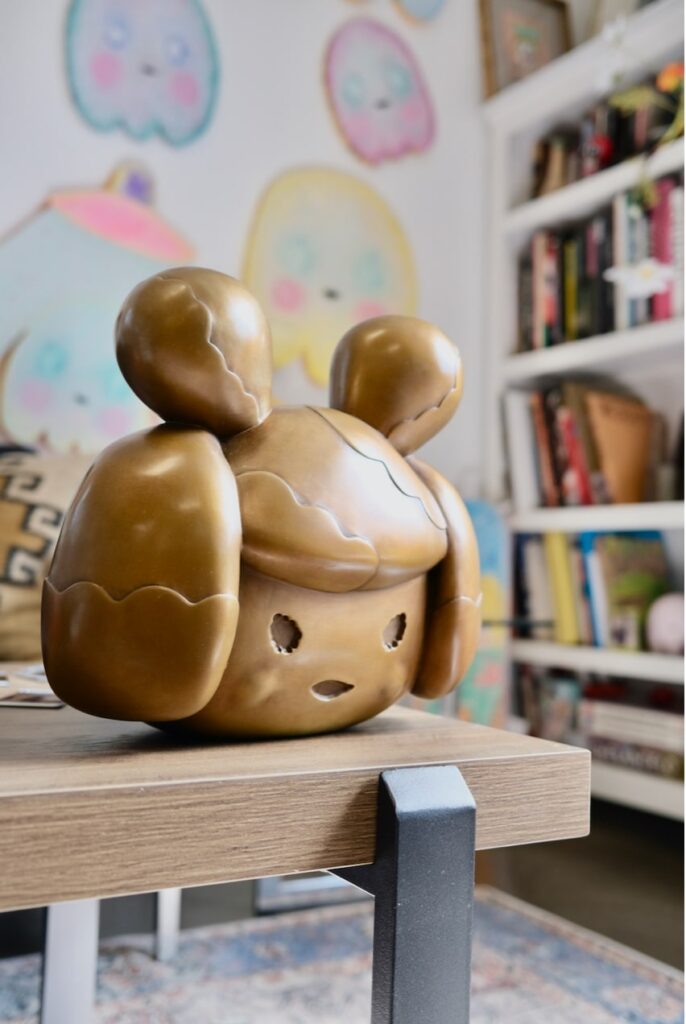 What are the first things that come to your mind as necessary in your studio?
Oil sticks, paper, music and lunch.
You have a highly successful career in the arts with countless exhibitions worldwide. Which of all places where your art was exhibited is the most memorable, and why?
When I really think about it, it's really not about the country I exhibit, but the people who you meet and have a drink with. Those are the things that when I am an old man I will surely remember fondly. I really couldn't choose one because there was something beautiful in each and every exhibition that I will always carry with me.
Name one of the most memorable reactions regarding your work?
When I saw an Instagram post from a school in the UK and they were using my artwork for inspiration to create their own pieces.
What simple pleasures bring you alive?
The simple pleasures in life are the most authentic and I have lots of little ones… so I will just list them as they pop into my head. Wine (all kinds), the smell of Fall and early Spring in New York, eating at restaurants, being a father, being a husband, being in the water, greek salads, airplane food, cameras (all kinds), Negroni's, pizza, museums, museum stores, alfajores, the smell of a new book, watching the same movies over and over, Italy, pocket knifes, soup, the smell of a campfire, cold beer on a hot day, oysters…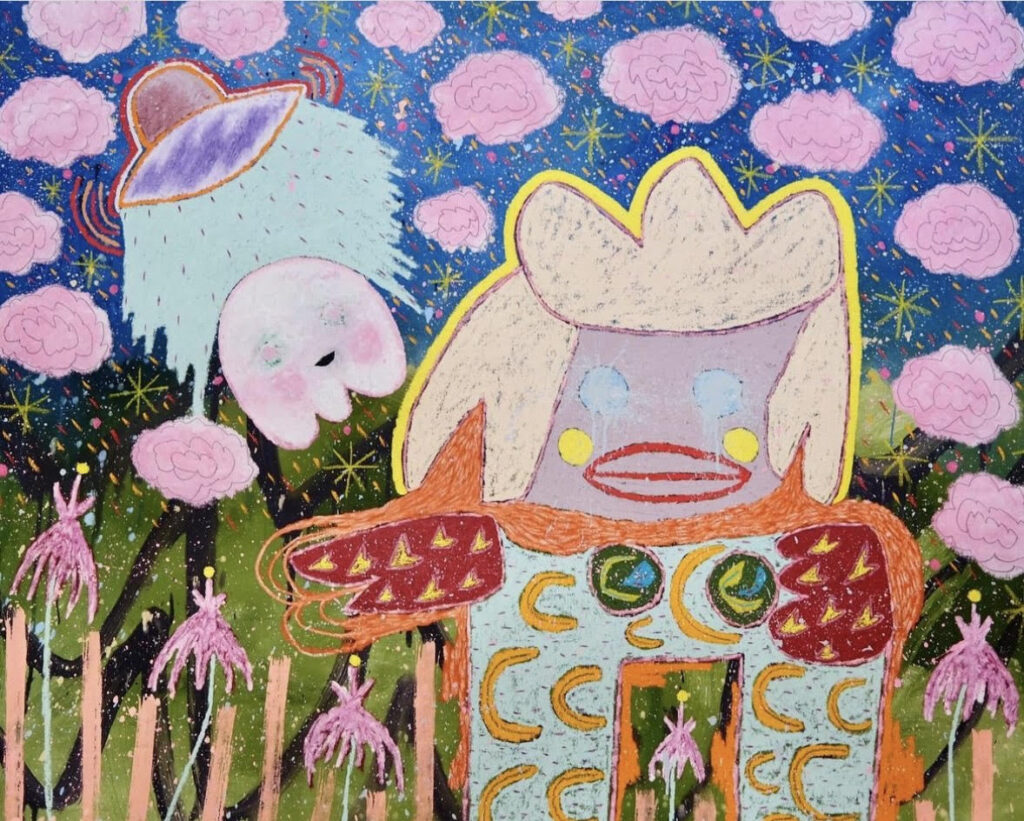 As a parent, how do you balance your busy schedule with your family time?
It can be very hard especially when traveling, but I think keeping to a studio routine is very helpful.
What does success mean to you?
That's a wonderful question and it has changed as I have grown as an artist. It used to be getting into a blue-chip gallery. However right now I think success is being happy and comfortable with who I am working with, I want to be associated with galleries/dealers who believe in me as an artist and person for the long term.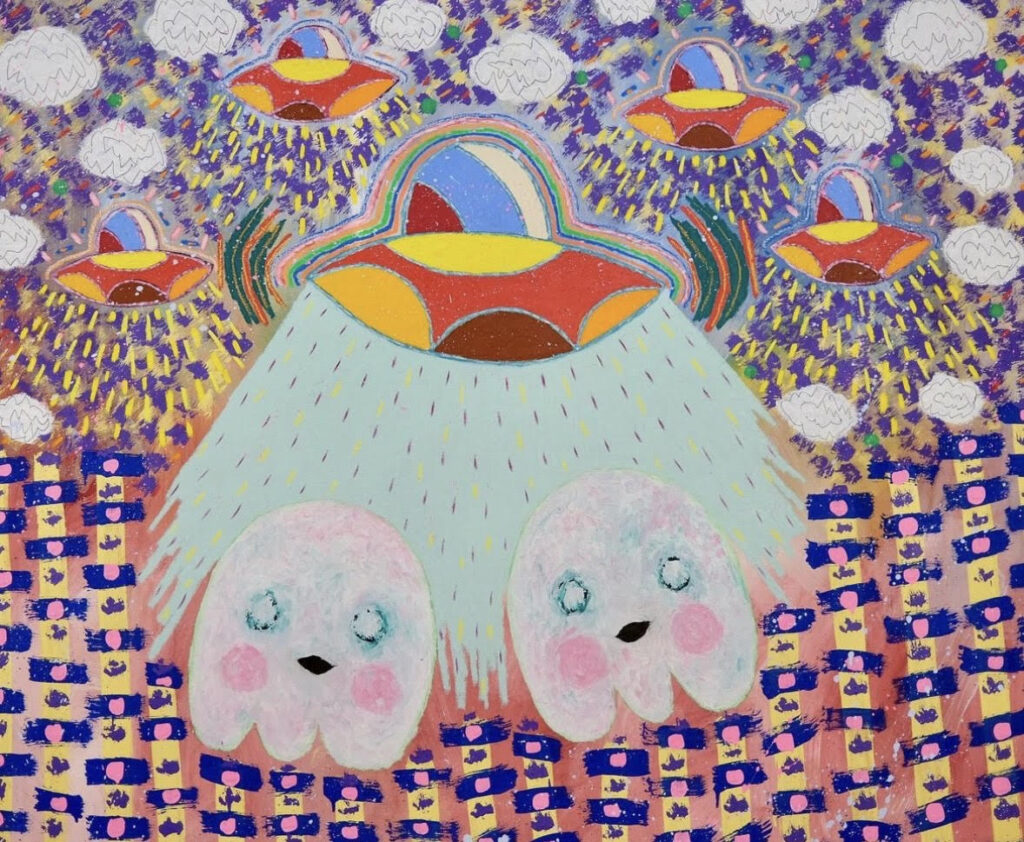 How would you like to be seen as an artist years from now?
Hmmm I think when I am long gone I would like people to see me as an artist that painted with passion, honesty and a love for being alive.
What's next for Adam Handler?
That's always on my mind! One thing that I would like to accomplish in the future are public works; painting and sculpture. I love the idea of placing an artwork in a public sector, with its only purpose being for the world to experience it.
What would you tell your younger self starting in the arts now? What would you advise him?
That's a really great question! I would probably say, no matter what level of success you experience, it will never bring you joy, unless you enjoy the ride, because success is fleeting, but getting there is the real adventure.
Finally, is there anything else you would like to share?
Thank you for wanting to learn a little about my life and work. And remember, works on paper are just as important as works on canvas lol 🙂