Share this
New York based artist Adam Lister was born in 1978 and studied at New York's School of Visual Arts, where he graduated with a BFA in 2003. He is known as the originator of hard edge pixelated paint style, a style that has made him famous within the art world, and well respected amongst his peers. Lister has provided his artistic touch in collaborations with iconic fashion and streetwear brands, while receiving international recognition for his paintings, as well as being exhibited and collected in numerous galleries around the world.
What was it like growing up in Virginia?
I found that growing up in Virginia provided me with a positive support system and a peaceful environment to play and grow. I grew up in the northern part of the state, very close to Washington DC. So as a kid I was brought to some top notch museums, the National Gallery of Art, the Smithsonian, and the Hirshhorn Museum. This certainly helped me gain a respect for classical works of art.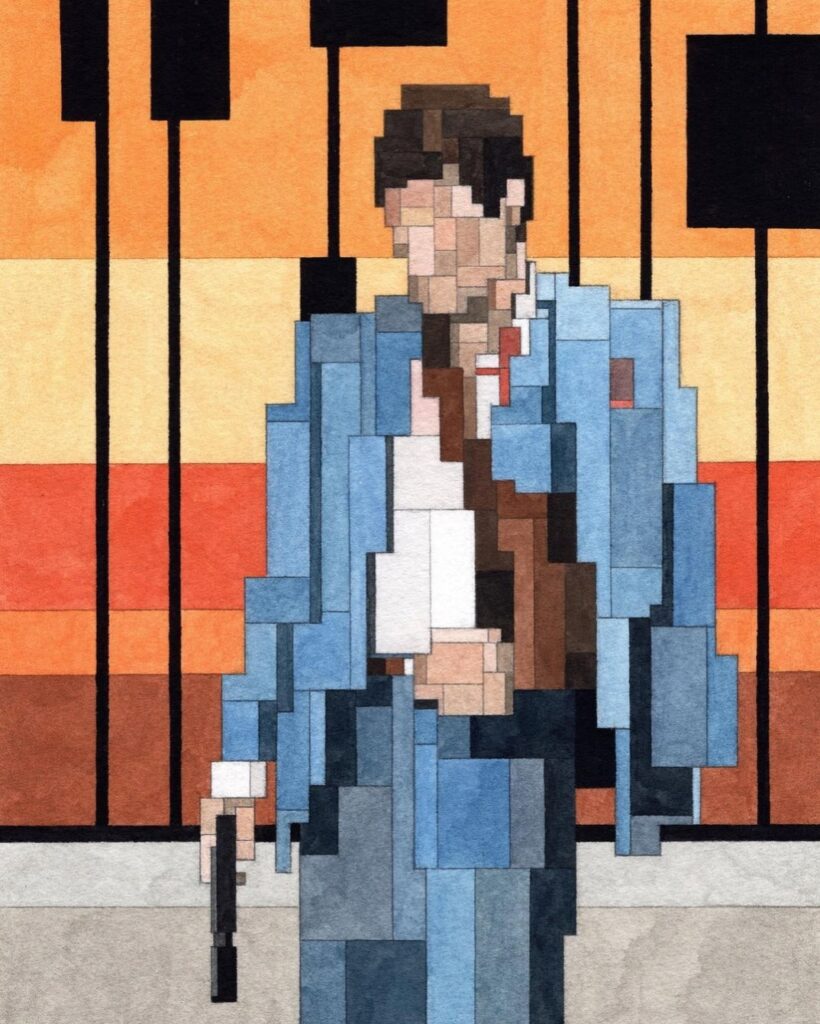 When did you start to paint?
I started painting around age 13. My mother signed me up for a watercolor painting class at the community center with a bunch of old people. I instantly fell in love with the medium of watercolor, it is still my main choice of material to this day.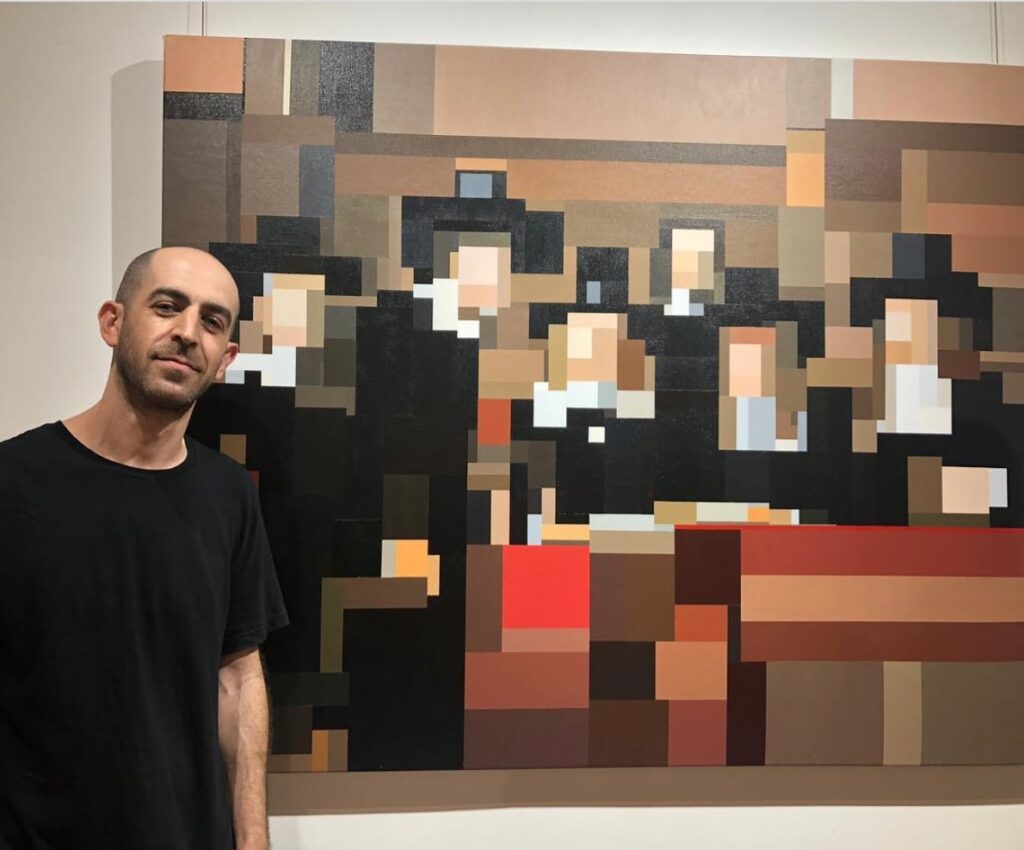 When and how did you develope your unique pixelated painting style?
For many years I had been making purely abstract paintings. Over time they evolved from gestural abstractions to more hard edge paintings. Eventually I hit a wall, creatively, working abstractly. I wanted a new way of working but I didn't want to completely abandon the geometric language I had been developing with all of my abstract work. So one day I tried to make my version of the Mona Lisa, using flat, hard edge, right angled shapes, the mysterious smile in the original painting was now reduced to a thin bar of pale pink. I then became very interested in incorporating the idea of simplifying and reducing familiar subjects in my paintings.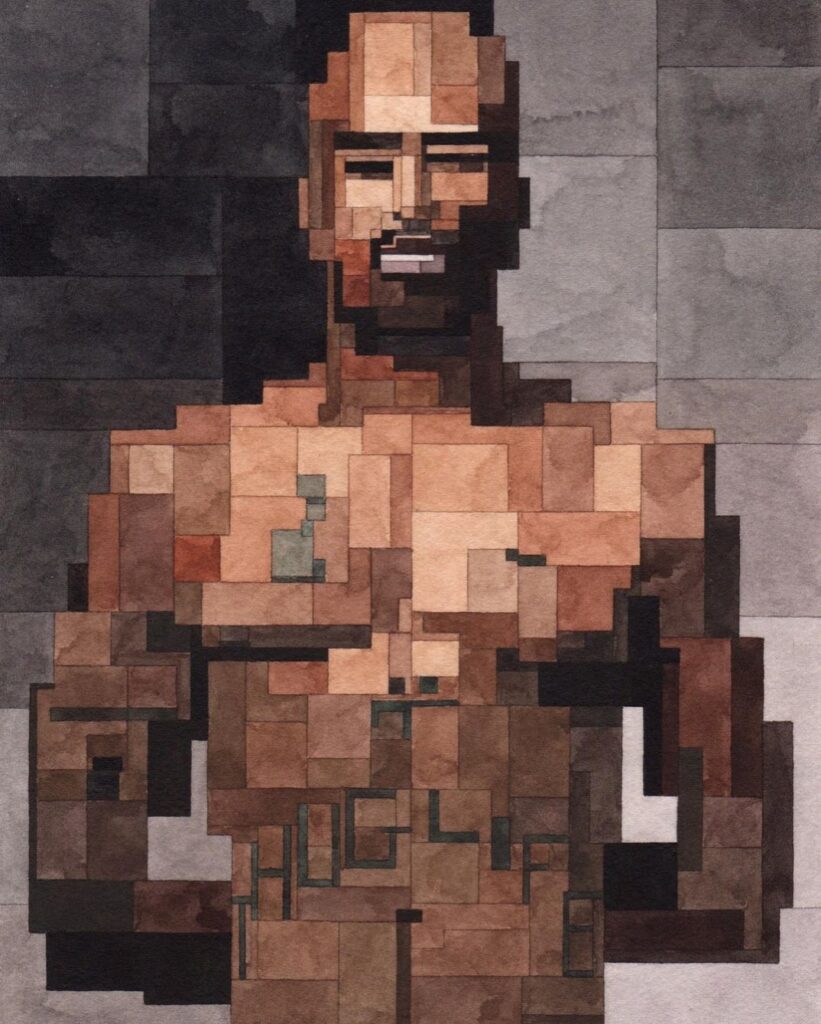 You now reside in New York. What does a normal Day look like for you? (Or Daily routine)
I currently live in Beacon, New York. A typical day for me, I get coffee and get to the studio by 7:00am. Usually I draw a bit to warm up, and then start painting. Around noon I take a short lunch break. Then back to painting until 3:00, then I pick up my daughter at school. We go home and play and read and make projects, eat dinner, then when my daughter goes to sleep, I go back to the studio and work until about 11pm.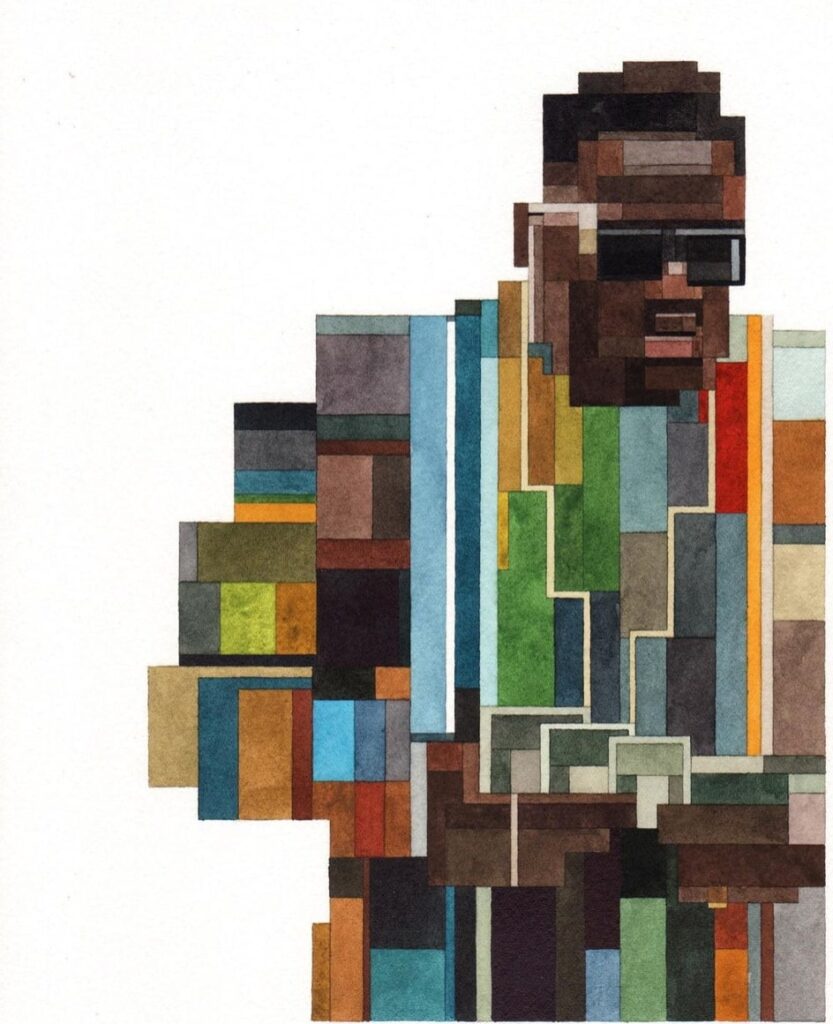 Having created your own series of NFTs called "StudioPunks" What are your thoughts about the future and surge of NFTs?
I am fascinated by the NFT space, from both the artist and the collectors point of view. I think NFTs are simply a new medium for creators in all fields to use, its very much like a new tool or way of working. Like in the past a painter could sell their original paintings and prints and get commissions. Now, with the NFT space getting so much main stream attention, this new lane has opened up for artists to connect directly to their collectors.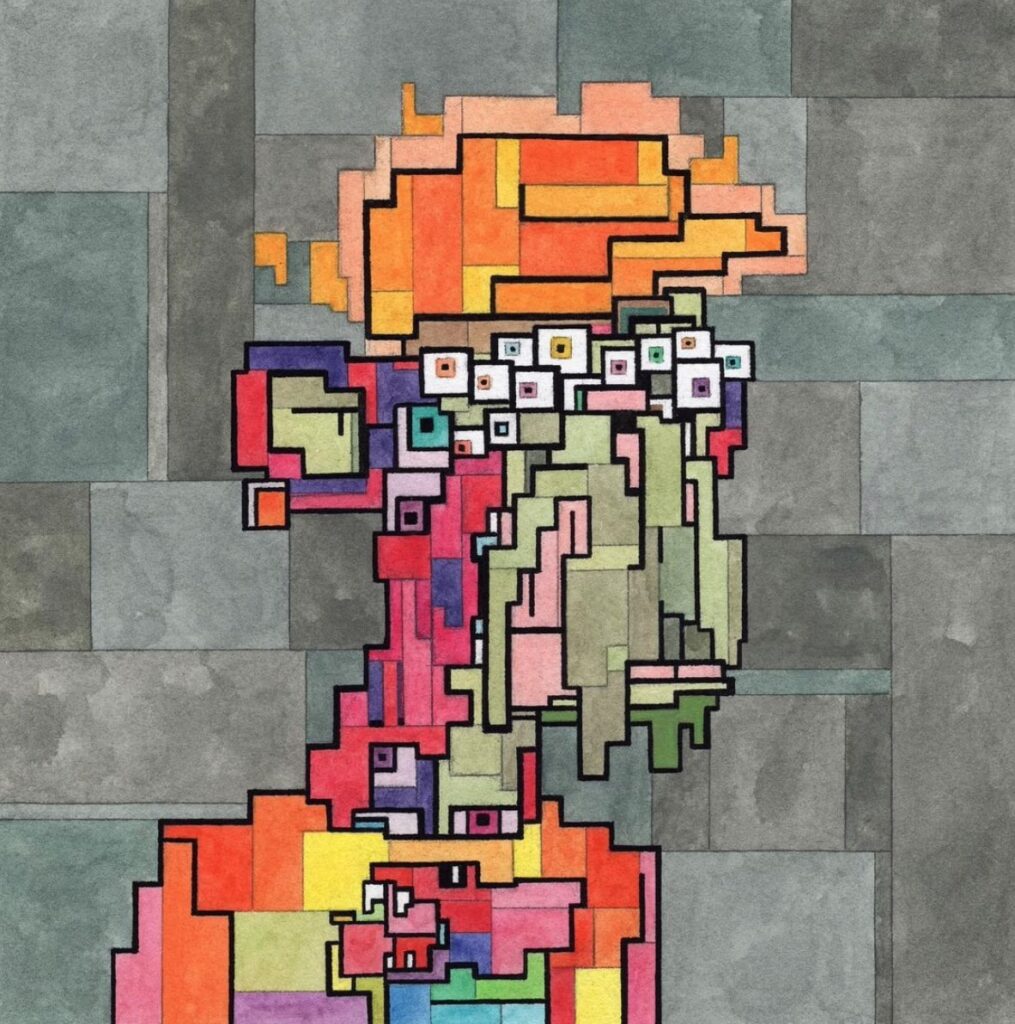 In 10 years what will be more popular, digital art (NFTs) or regular art? And why?
I think physical art will always be popular and sought after. However, I think we're at an interesting tipping point, regarding the way art is collected and sold. And regarding how much time the average person spends looking at a screen. I think the term "metaverse" is intimidating to a lot of people. It's frightening to the people that aren't up to speed with the NFT space. I think we will see some major shifts regarding art collections and the way people are able to independently resell art.
What inspires you?
I find inspiration in many things. I enjoy reading and feel like I draw a large amount of inspirational vibes from that hobby. Beyond that, I'm inspired to create artwork that I want to see exist. It may sound overly simple, but I make things I like to look at, and the fact that other people can share that enjoyment with me makes me happy.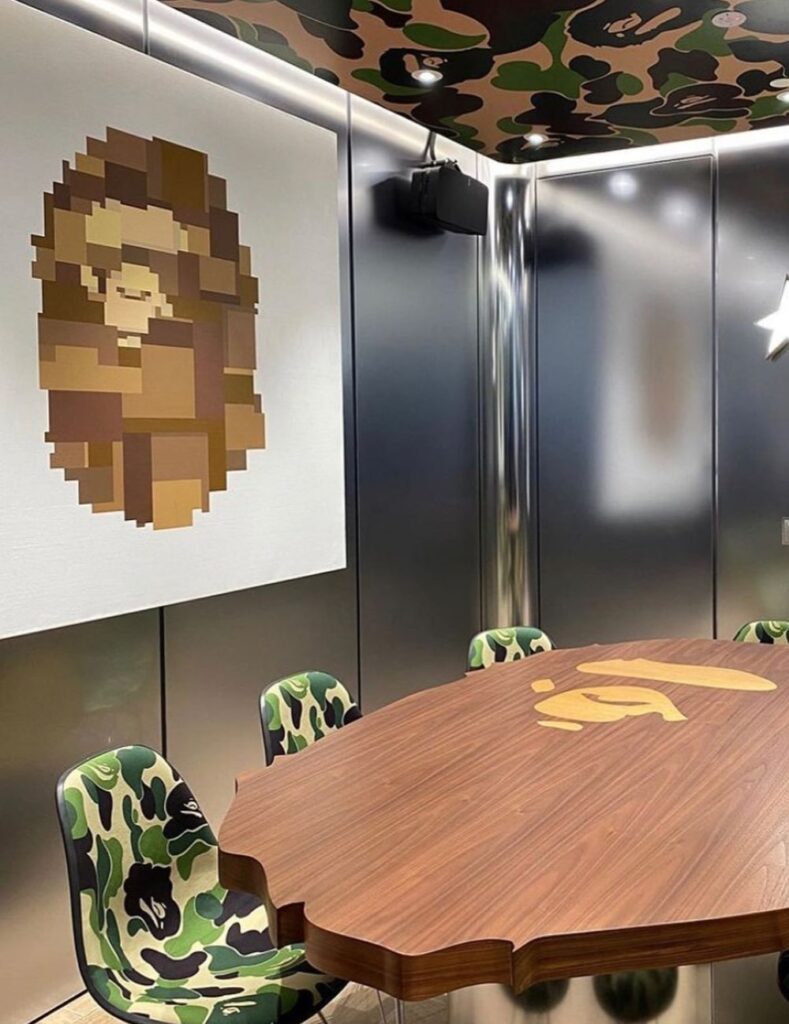 You've worked with some huge brand names, such as: BAPE, New Balance and Sergio Tacchini. Do you ever feel pressure to deliver when doing so?
There is always a certain level of pressure on me for everything I do with my artwork. When I'm collaborating with these iconic brands, I try to be as honest and humble as possible. I want to give these projects the same exact level of creativity as I would give my own personal work. It's definitely a different method of working for me, which does bring along new angles of difficulty. But I've been fortunate enough to work along side some beautiful minds while collaborating with these brands.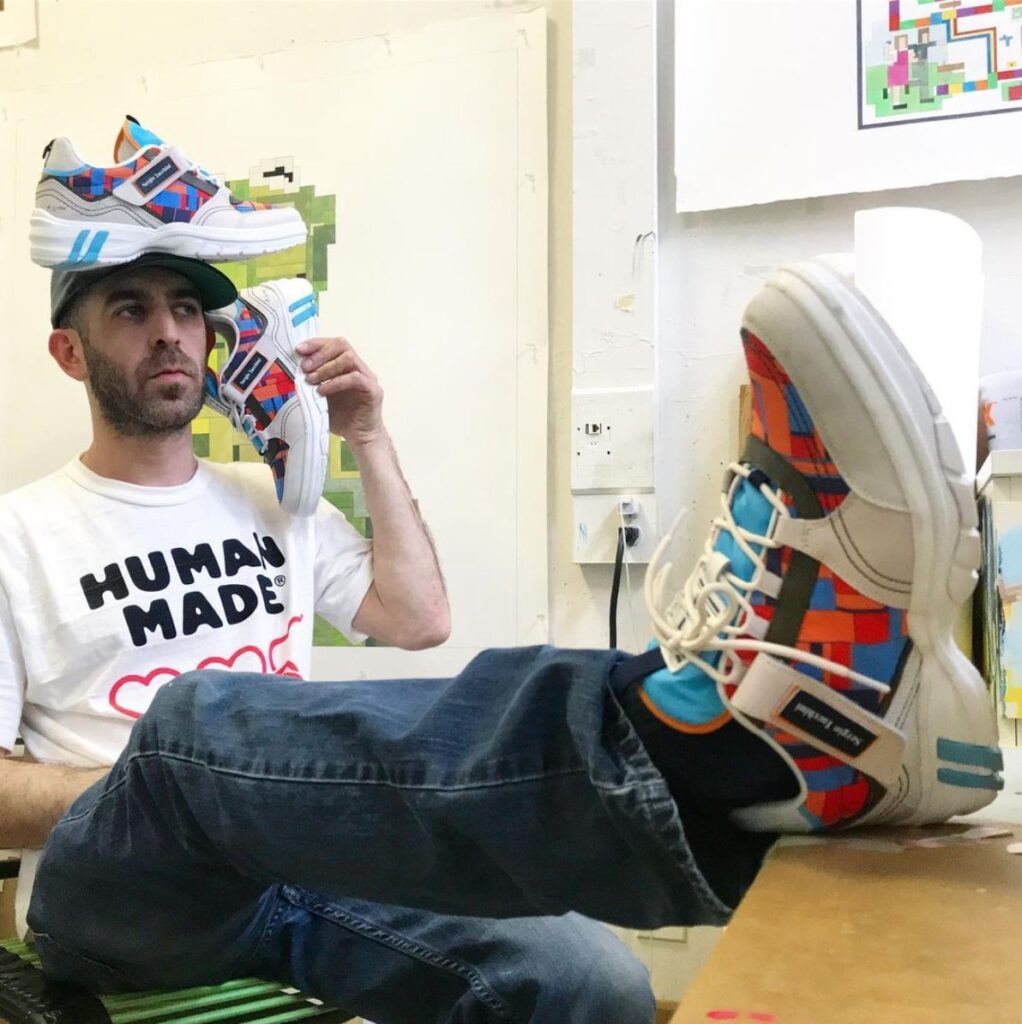 When did you realize that you had made it as an artist?
Honestly, I still feel like I'm trying to make it. I don't know if I will ever totally feel like I've "made it". The fact that I can support my family with my artwork, makes me feel like something is working correctly for me.
Some of your paintings feature iconic movie characters, athletes, and rappers. Who is your all time favorite rapper and athlete? And what is your All time favorite movie?
Favorite rapper: RZA
Favorite athlete: Patrick Ewing
Favorite movie: Wall Street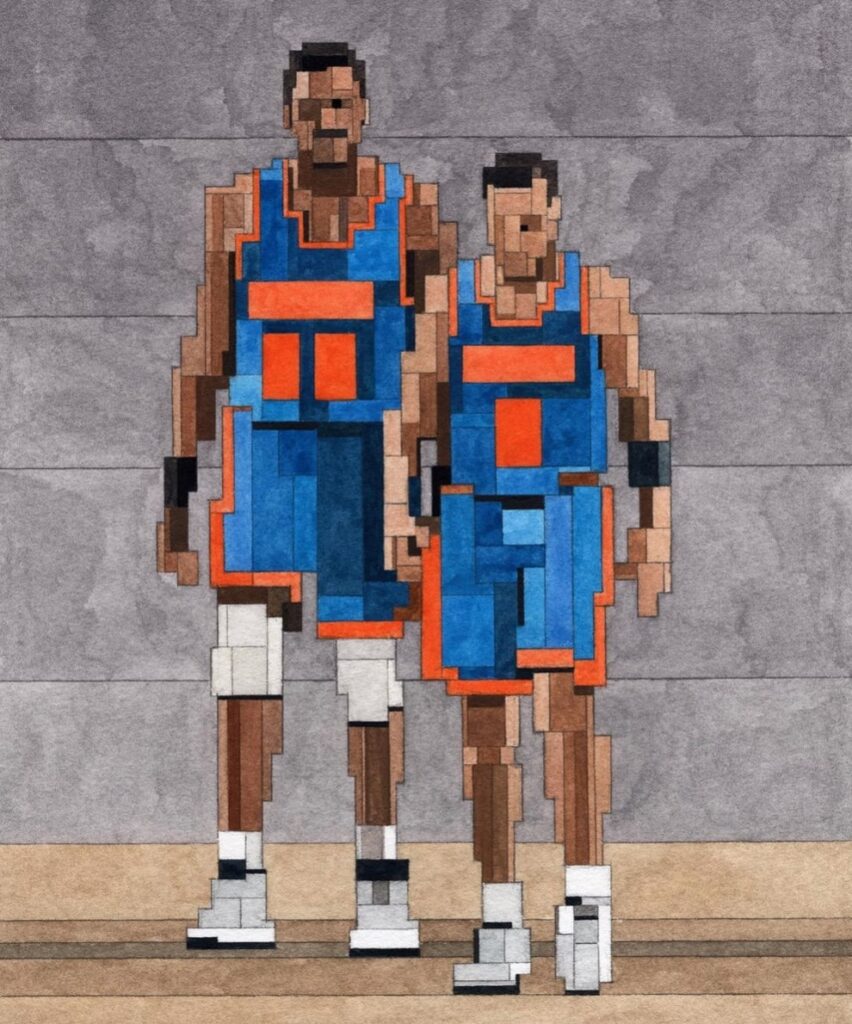 What song do you listen to the most on Spotify right now?
Cleo Sol – Don't Let me Fall
Who is your favorite painter of all time? And why?
Picasso. He went from becoming a master of realistic painting to completely reinventing the idea of what painting could be. I highly admire that.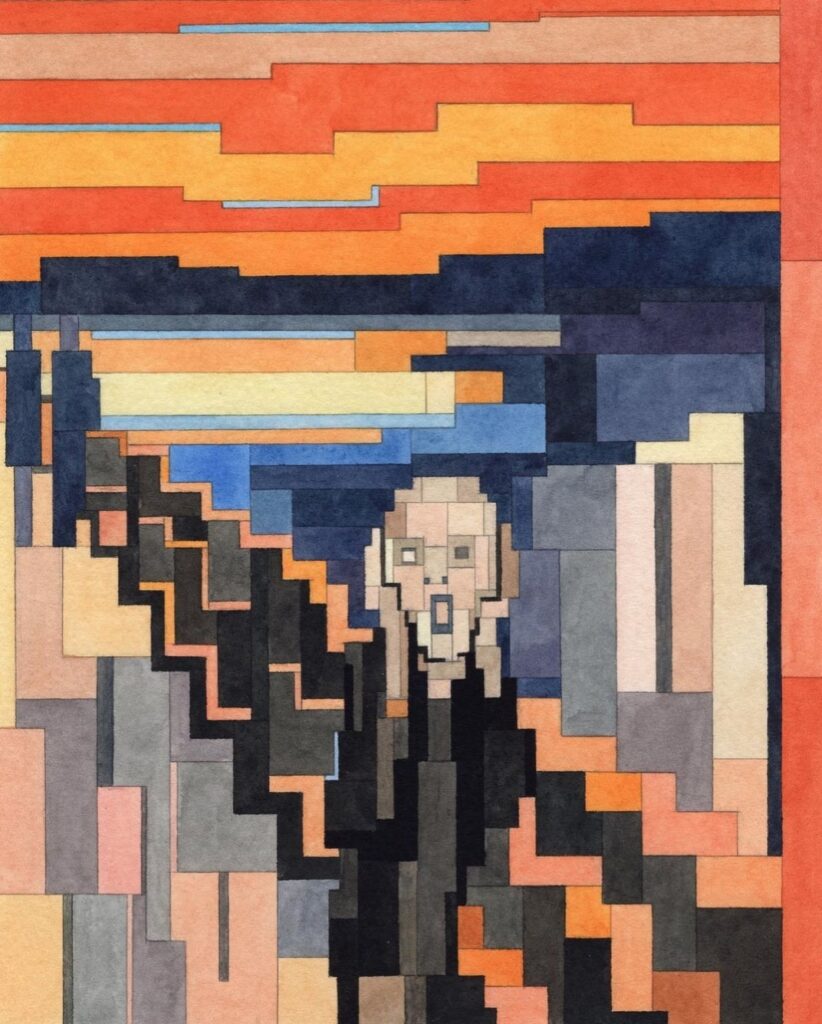 Any future projects you would like to share with us?
A new Bape collaboration will be coming in 2022, along with some other brand collab projects. Due to COVID 19 restrictions in NY, some of my upcoming exhibits have been postponed or will become online only projects. I will also be releasing several new NFT projects, both independently and collaborative.
To purchase Adam Lister's NFT projects CLICK HERE