Share this
Antoine Paikert aka. Esquive Studio (b. 1996) is a self-taught, French, Helsinki-based multidisciplinary creative.
Antoine finds inspiration in the seemingly insignificant human emotions. An exposure to the arts at his roots in the French Mediterranean and enriched through travels, living in Germany, then China before settling down in Finland, has gifted him with a unique vision and take on design.
His art is a reflection of his experiences, feelings and takes on life as well as the human condition and human relationships. The purpose behind each artwork is to inspire, connect, share hope and show that perspectives can affect one's entire view of life.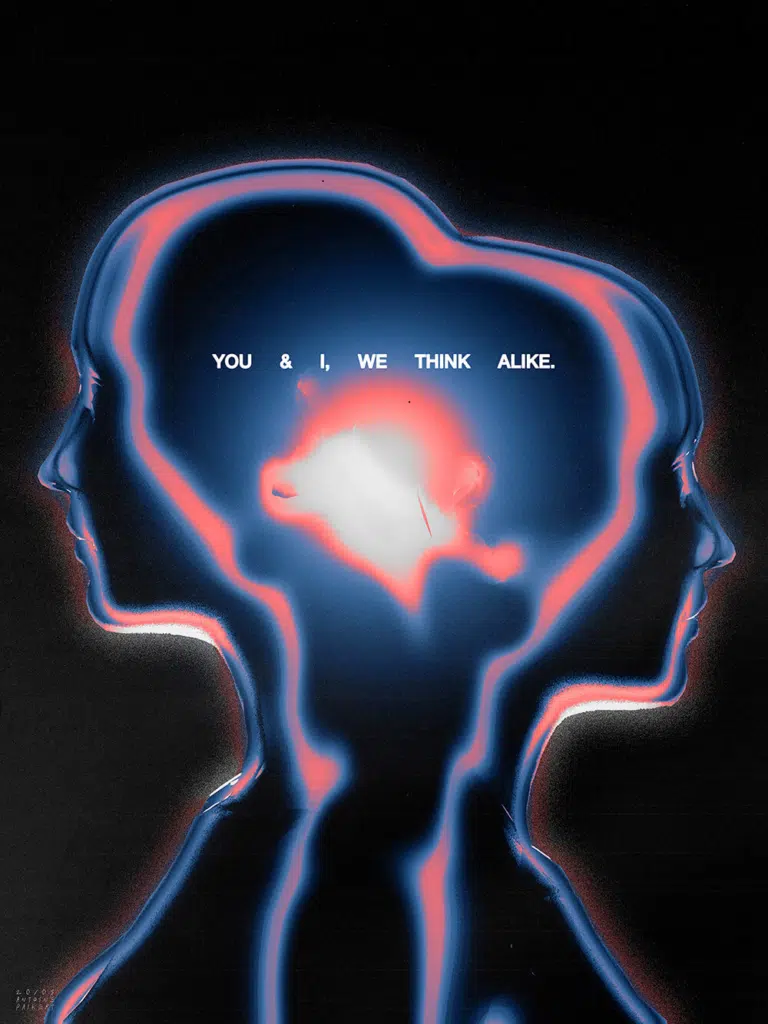 Hi Antoine. Thank you for sitting Down with me. First question. You're originally from France, but have lived and traveled all over the world. Is there a specific reason as to why you have lived in so many interesting countries? And what made you settle down in Finland?
Hi Ruben, it's a pleasure to be here! Thanks for having me on Overstandard!
Well, my parents are travel agents, meaning that I got my travel bug from them. We always travelled a lot since I was a kid and it stuck with me. I knew that when I finished high school, It would be time for me to move abroad. I've always been fascinated by different cultures, the traditions, the mindsets and everything that goes around that. So it made sense for me to move abroad as soon as I could, I needed to do it in the process of defining and discovering myself. I settled down in Finland for multiple reasons. As I got to discover Finland, I fell in love with this country, the culture, the lifestyle and the people. My whole life is here now, I have my friends, my career and my partner here. I don't think I could live anywhere else than in Helsinki right now!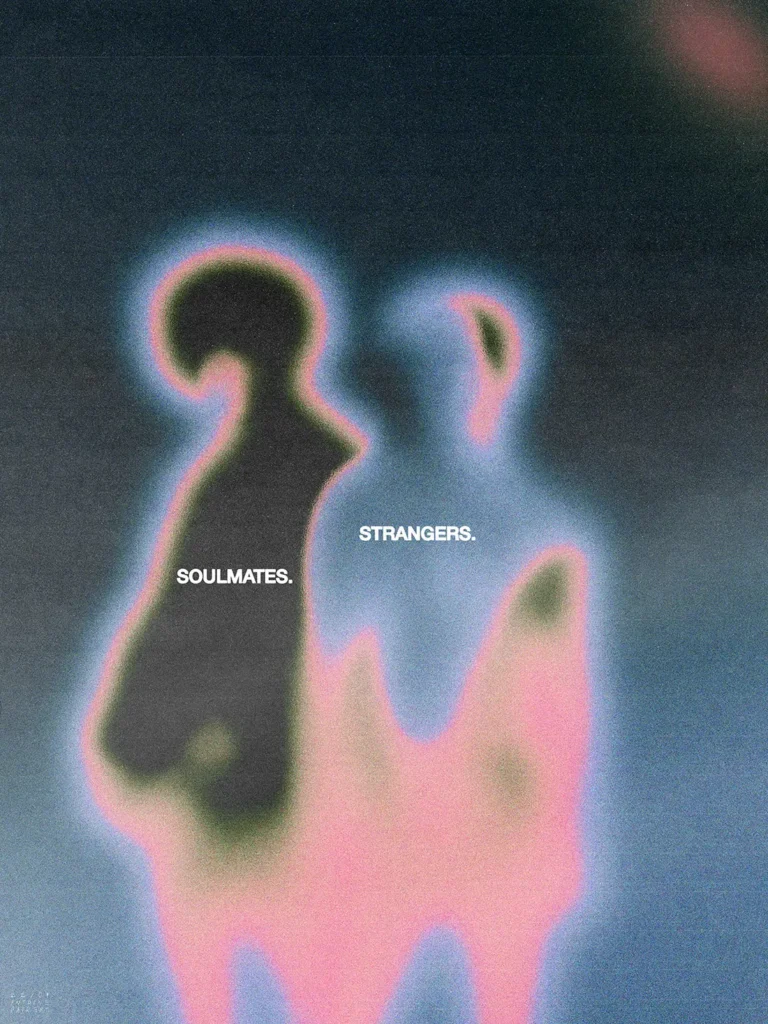 I see.. So how does a regular day look like for you in Helsinki?
A regular day for me always starts with a work out. It is a crucial thing for my mental health and overall wellbeing. After that I head over to Veli Studio, where I am part of the team as a creative, it's my full-time job. I usually am there from 9 to 5 and after that I either go skate or take long walks by the sea with my partner. It helps closing the work day and refresh my mind. Usually after that I cook and when the inspiration strikes I will open my computer and work on new pieces or write. I try to end each day by reading at least 15 pages of a book too. That is about a regular day!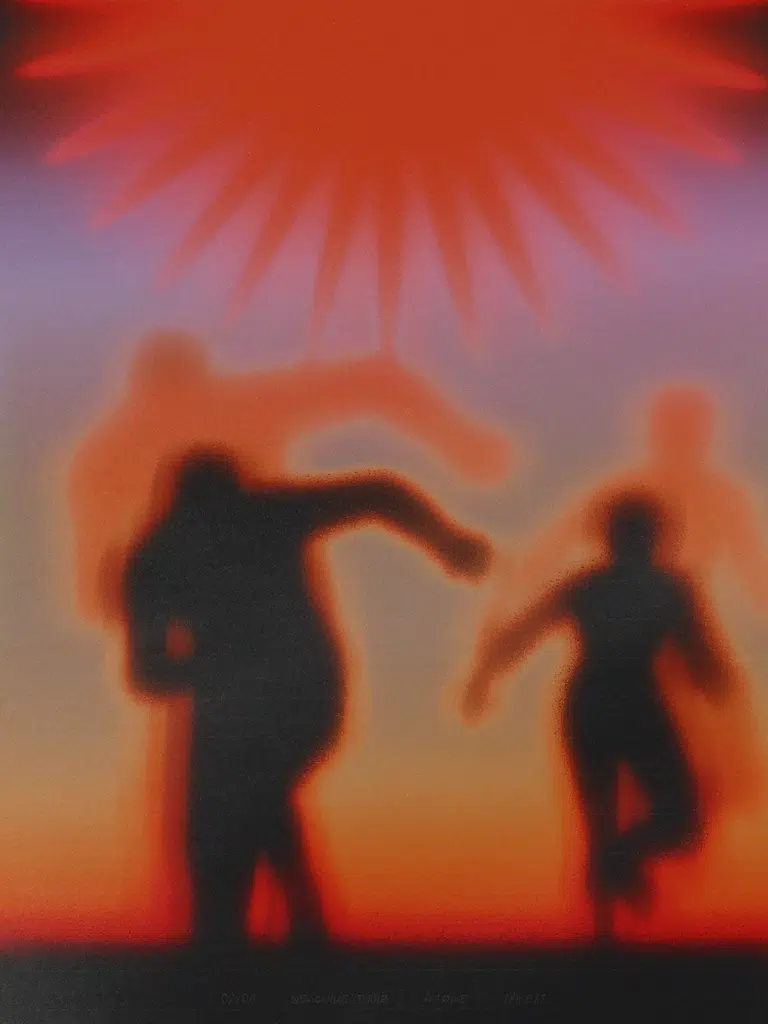 Being self taught, do you remember how old you were when you first started to play around with different design programs, what programs you used and what do you use now?
I started pretty late, I opened Photoshop for the first time when I was 22 years old, November 2018 to be precise (nearly 4 years ago). However, I have used Lightroom for much longer as I've always done a lot of photography for fun. For design, it was Photoshop, the possibilities felt endless so it made sense for me to start with that. And not much has changed, Photoshop is still my weapon of choice for most of what I do. Lately I have started incorporating more 3D softwares such as Blender and After Effects for animations!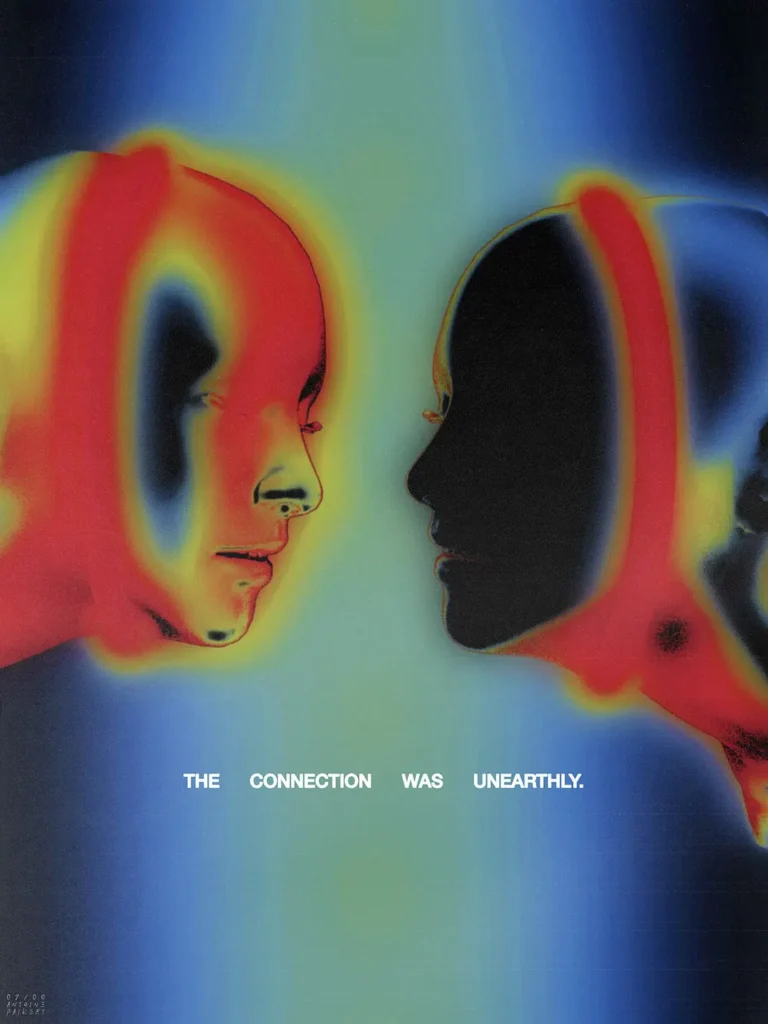 You have a unique approach to graphic design, and your works have a certain recognizable look and mysterious vibe to them. What is it about that unique style that makes you able to express yourself digitally?
Well, I am not sure if what I do nowadays is still in the realm of graphic design, by definition I think would be more art / digital art.
There are many reasons why this style just stuck with me. First, the advantage of it and the techniques I use is that I can start a piece with a very very abstract idea that can be developed very deeply based on my mood/emotions and experiences. Moreover, I think the beauty of it is that there is a lot of room for abstractions and interpretation. Often, different people will interpret the shapes and the texts differently, which I find beautiful.
The ability to create work that leaves disparate impressions from a person to another has become very important to me now. I think it is the foundation of the collective human experience, we experience reality differently, together.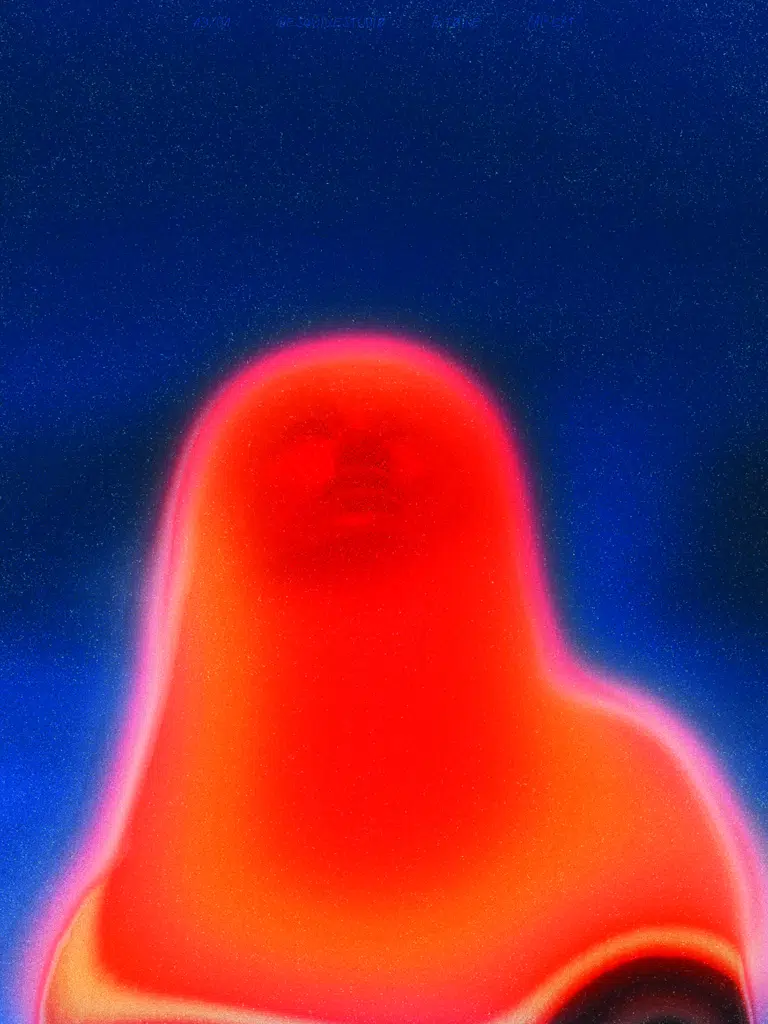 Speaking of digital art. You recently launched a collection of NFTs called "Parallel Circuits" on Foundation. What are your thoughts on the future of NFTs and the shift they bring to the art scene?
I believe NFTs are a great way for artists to "secure" their work online and put a stamp of originality on them too. It has also made artworks sales more accessible when the art world can be a complicated place to access and make a name in. Moreover, the social aspect behind NFTs is quite fascinating too. I don't partake in it too much in full honesty, I would say I am more reserved. My idea of launching that first collection was to make sure that these important pieces live on the blockchain and I hope that, if someone buys one or multiple, they will be truly happy with them.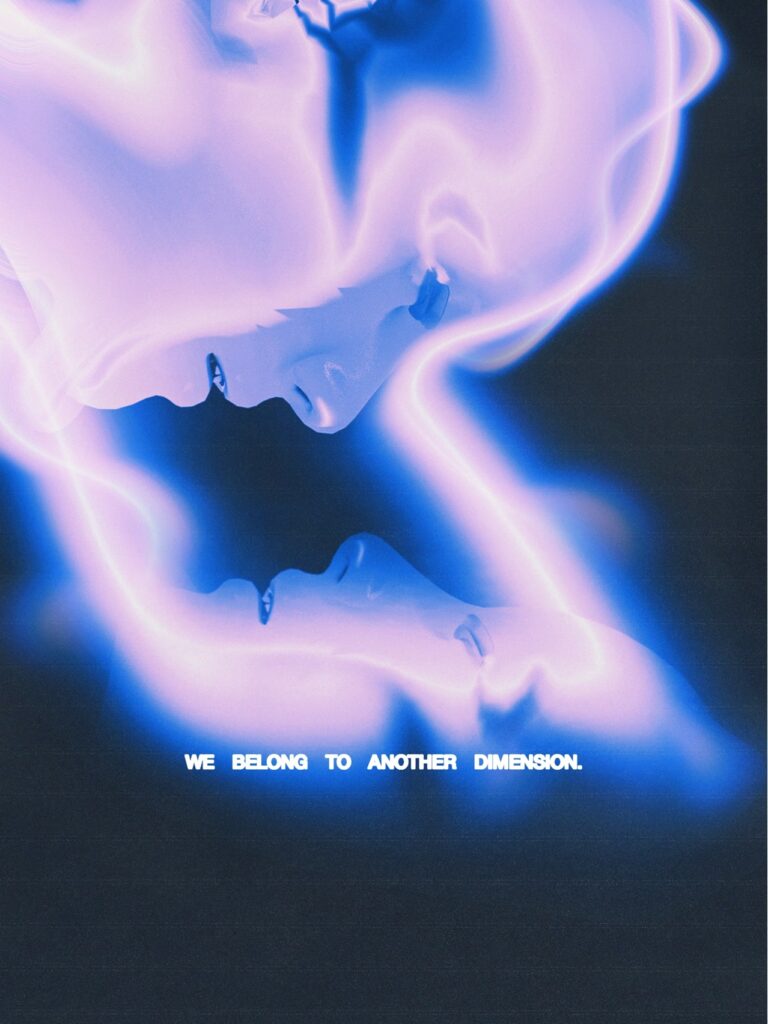 You are also involved in another NFT collection called "Counterstroke", to cancel Russian propaganda. Talk to me a little bit about that.
Yes I am. It was a project that I did with my friends at Veli Studio and found the idea really interesting and compelling. As an artist, I understand the weight and power of symbols. I thought that turning the "Z" into a symbol of peace and prosperity was an amazing idea. The letter Z, which has become a symbol supporting Ukraine's invasion by Russia, can be stroked over by a simple dash. Thus, changing its meaning entirely. The new shape emerging from it becomes a symbol that stood for positive and evoking things throughout history. All the profits of the NFTs and beers will be donated to actions supporting Ukrainian relief efforts. Which was the most important aspect in it for me. This piece is available for purchase as an NFT and as a beer bottle label.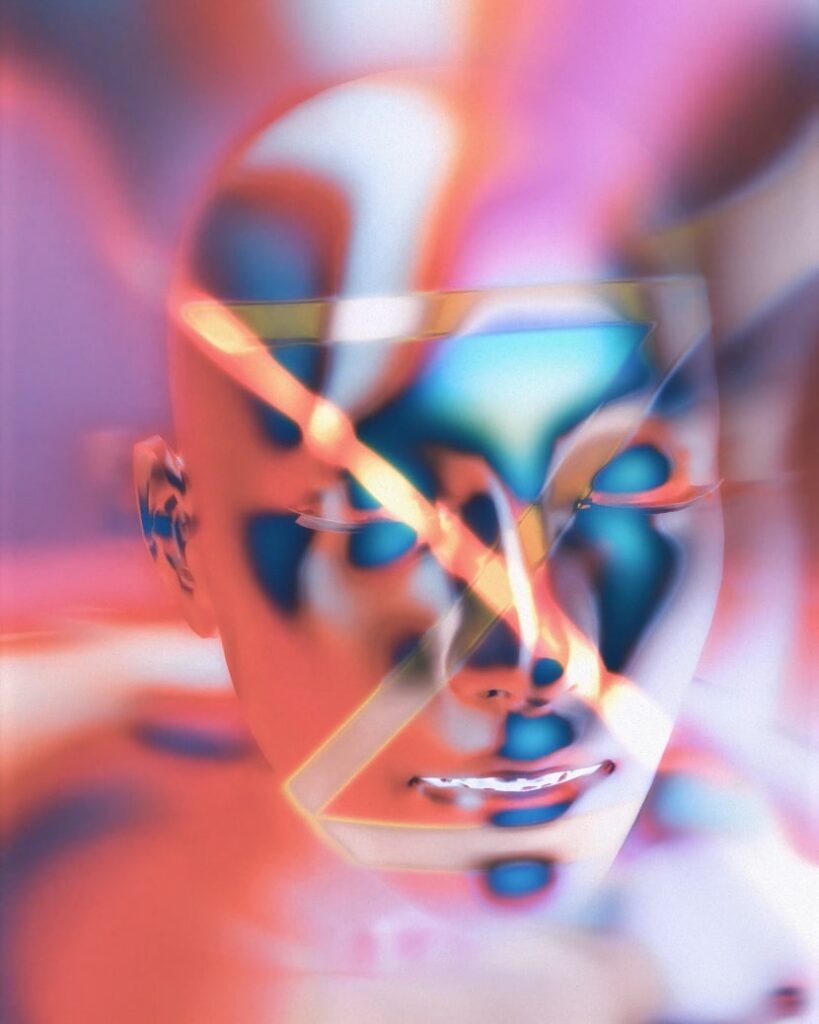 Feelings, takes on life, as well as human condition and emotions, are reflected in your work. Would you say that you are a deep-thinker or observant person?
Yes definitely. I would say I'm an over-thinker and I try to pay attention to everything that is happening around me, from a smaller to larger scale. I get my inspiration at the corner of a sentence a friend might say, a note from a song or a major world event. I believe that the ability to observe is crucial for anyone to have, but it is especially crucial for an artist to have it.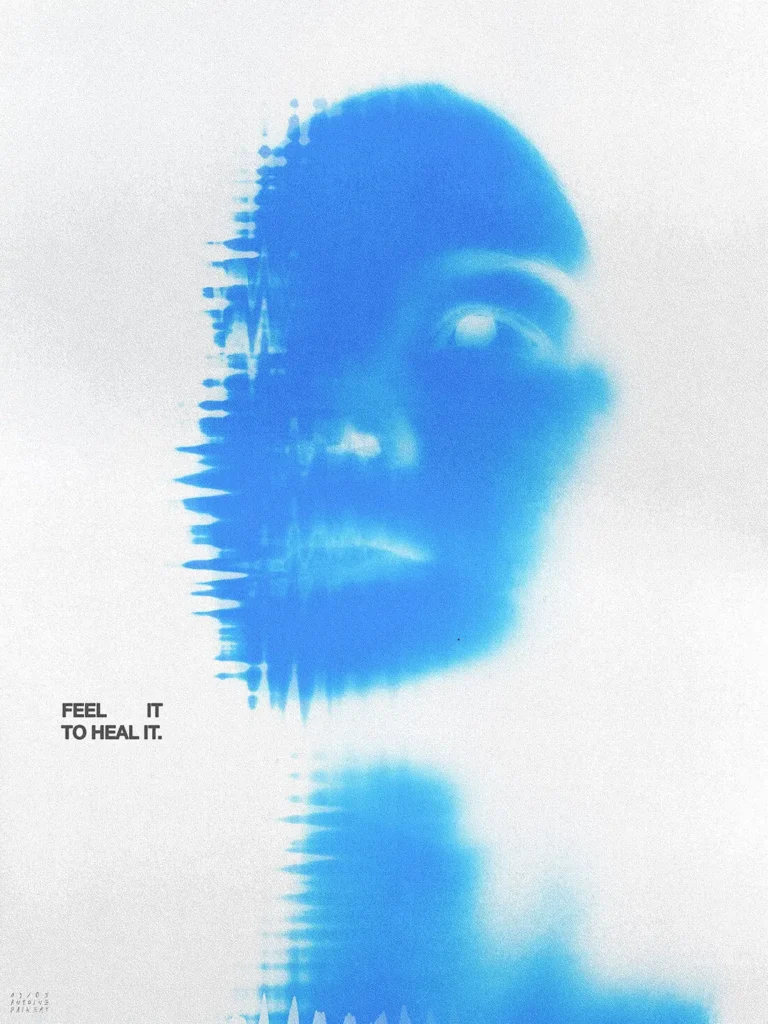 Your pieces gives us a lot to wonder about. What do you hope that we, the observers get out of them?
That's an interesting question, I actually am not sure. What I design and write is, selfishly, for me in the first place. Some sentences are things I wish I had been told at a certain point or things I tell myself in certain situations. I think anyone else that sees it, can draw their own interpretation. I believe that once the piece is posted out there, the interpretation does not belong to me but to the person that sees it. But I hope the observers can find comfort, reassurance, motivation, and hope in them.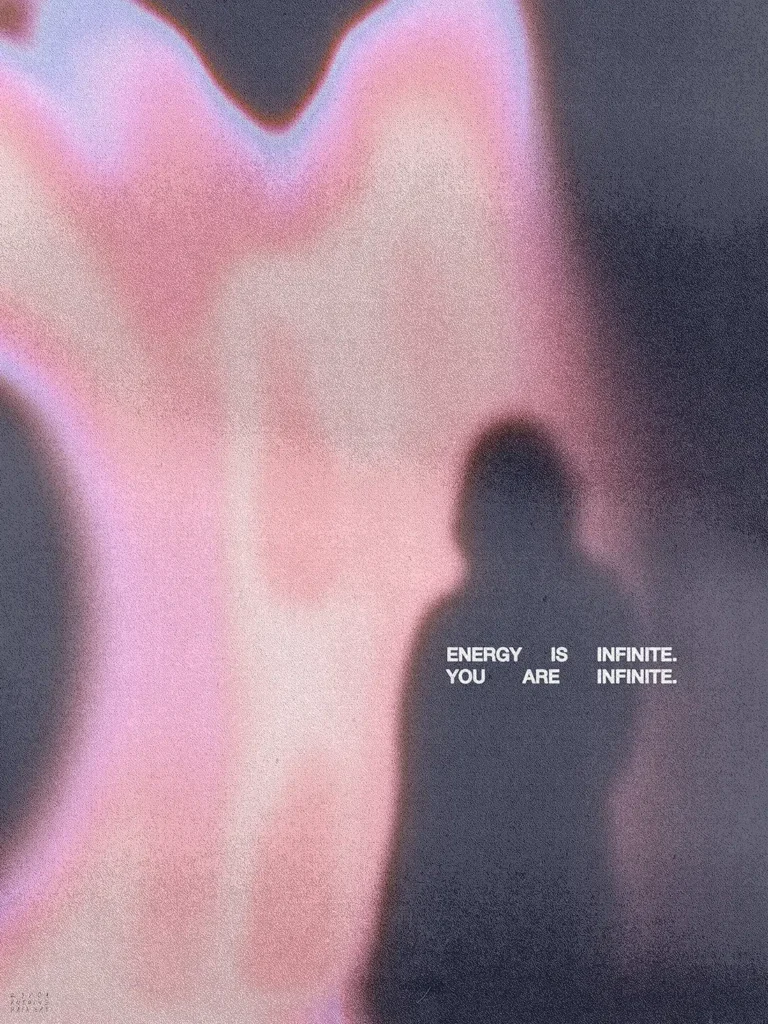 You run Esquive Studio, which if translated to English means Dodge Studio. How did you come up with that name?
I came up with it when I was started out actually. It was at an odd time of my life. At the time I had a pretty serious and deep chat with my dad when at the turn of a sentence he said "you can't just run and avoid/dodge (esquive in French) certain things in life, you'll have to go to confrontation" and something in my mind clicked. From there, I really dove into art and design and it felt just right to name it "Esquive Studio". I almost changed the name in 2020 but couldn't bring myself to it because it holds a special meaning. I even have "Esquive" now tattooed on my left forearm, as a reminder of this chat and all the incredible opportunities and moments I have experienced thanks to starting Esquive Studio.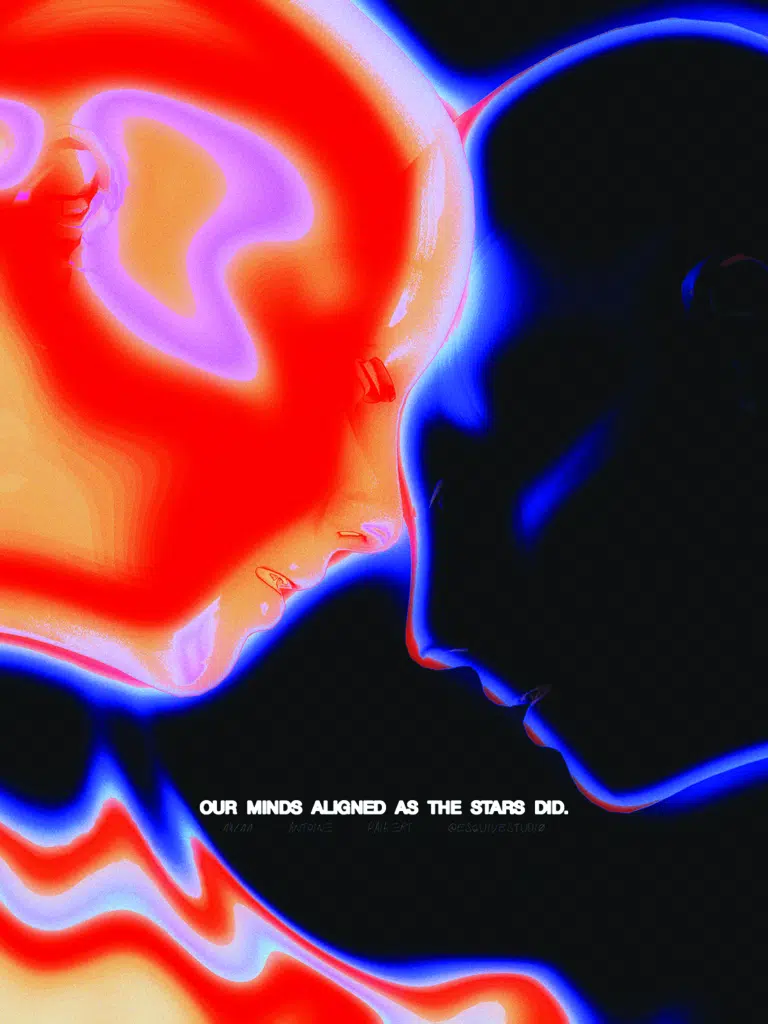 Thank you for sharing that. Now to something more lighter. What is your favorite movie and why?
My favourite movie is Lost in Translation by Sofia Coppola without a doubt. First, the picture is tremendously beautiful and the actors' performance are incredible. I relate to both of them, they fit different moments of my life where I was either stuck or looking for myself. Finally, the fact that it takes place in Tokyo, a location extremely foreign to both characters brings back emotions I've experienced when lost in a foreign country with no anchors to hold on to. Overall I think it is a beautiful story about human relationships, whether it is with others or yourself.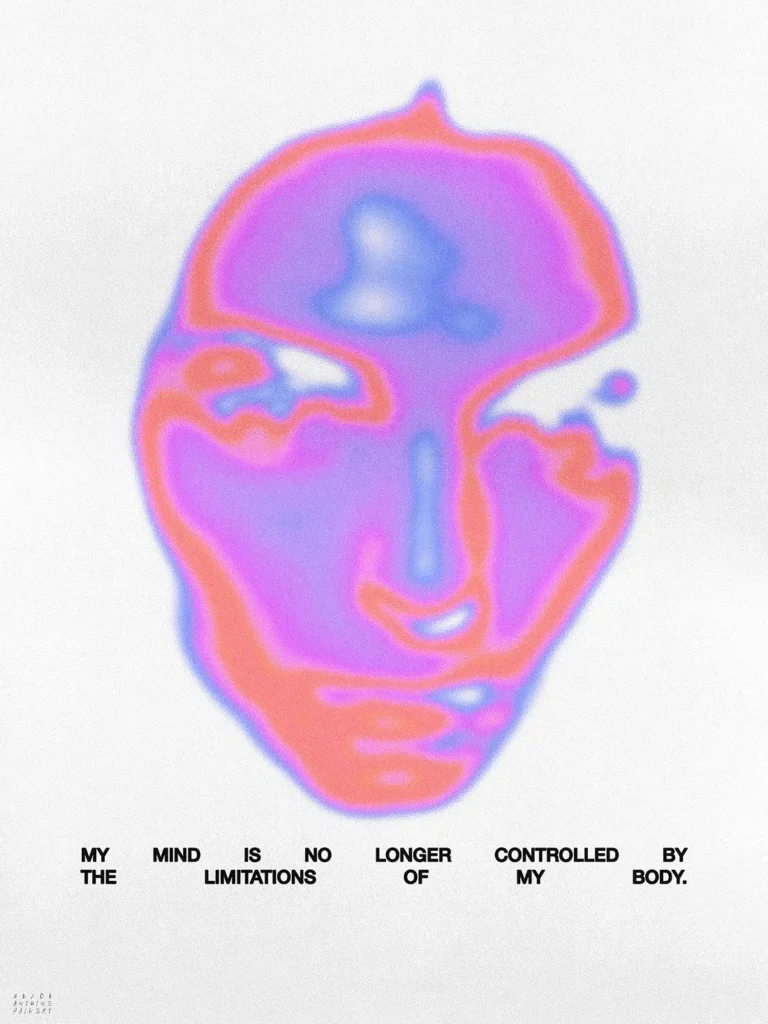 What song do you listen to the most right now?
Nowadays it's a song called "Rainfall" by a Finnish musician called Aho. It's just been on repeat for weeks, it feels incredibly cathartic.
For more information about Antoine, check out his Instagram and website.