Share this
Julia Runggaldier, acquired the technical capabilities of a figurative, realistic painter at a young age. From there, her artistic journey developed further from depiction of reality, to striving to capture the language of the soul. She often analyses herself and reveals her intimate thoughts in her work.
These are the intentions of an emerging self, as well as the natural essence of a delicate, growing sprout that revels in the Garden of Life. The poses she depicts, interpret a natural gesture, in which she gives herself up to embrace herself, or perhaps to hide a secret. Julia draws her impulses from the sanctuary of the spirit. With a fixed gaze, she expresses a fleetingness, that interrupts the accelerations of our time. The theme of her images could symbolise serenity or silence; the stage of a journey or the achievement of a goal. In her art, Julia expresses an unanimity with herself and others, and strives for universal unification.
Her works speak of a life force, and thus respect the greatness and fragility of humanity. Looking at Julia Runggaldier's artworks, you can feel the great empathy, with which she invites us to rest, and enter a self-discovery in order to build a new self-worth, that we so fervently need.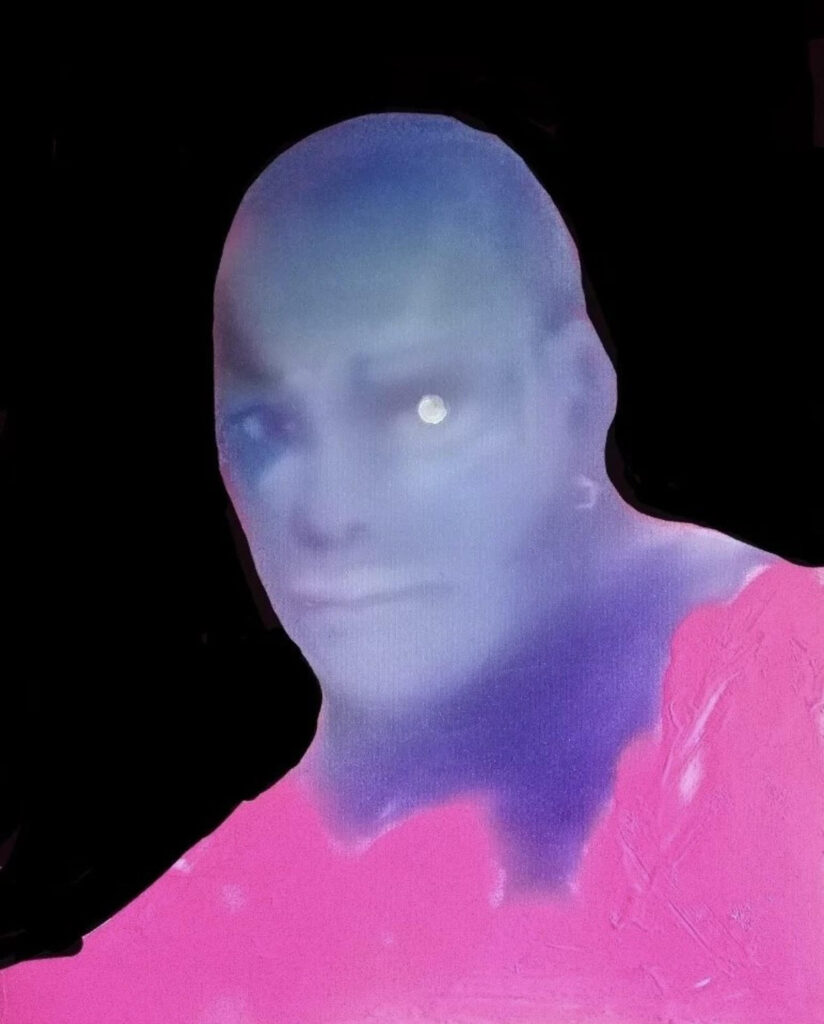 Hi Julia. Thank you for sitting down for the Favorite questions. And thank you for going a long with a couple of more serious ones… So, how does a regular day look like for you in Ortisei, Italy?
Thank you for having me! Typically, I wake up quite early and it takes me some time to figure out who I am and what planet I'm on. Jokes aside, I love having a calm and quiet breakfast where I can sort out my thoughts and reflect on myself. In the morning, I usually plan out designs and collages for my upcoming projects. In the afternoon, I paint since that's when I feel the most productive and clear-headed. To take a break, I'll see some friends for a coffee or go for a drive.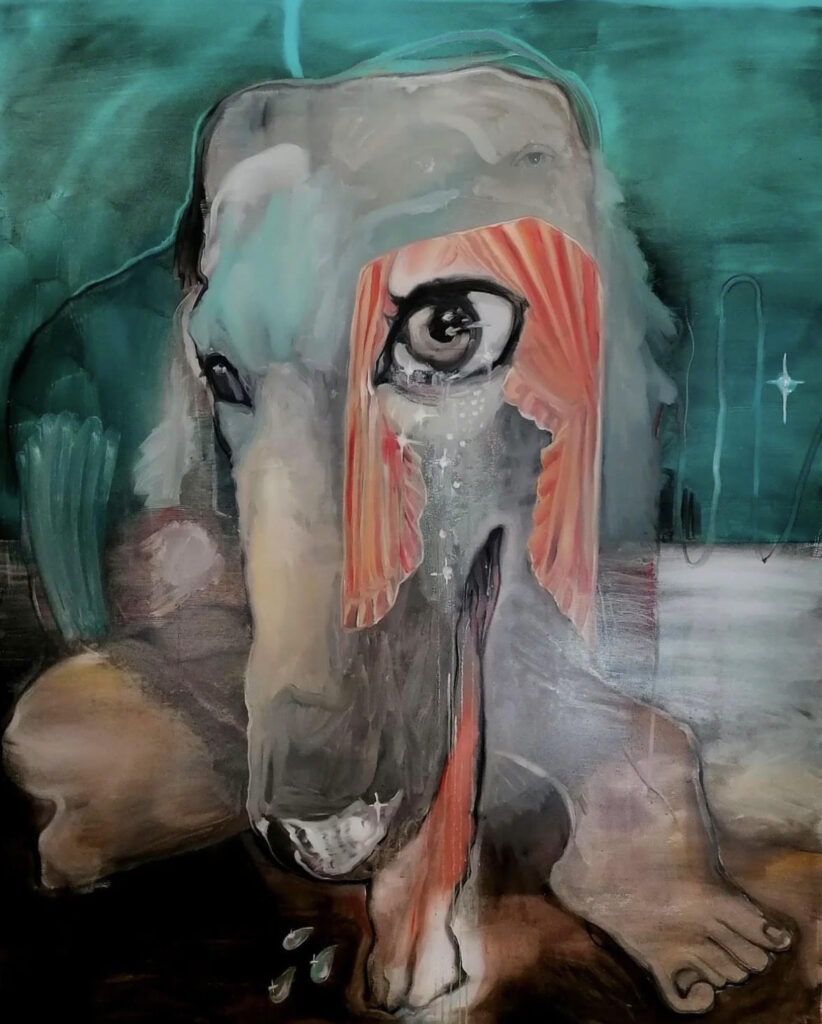 I know that you started painting at a young age. But when did you start taking painting seriously?
As a child, I always had pencils in my hand. I wanted to become a makeup artist or a butcher (not much contrast, I know). When I attended art school, creating was part of my daily routine, but after school, I started working to earn my own money, and I got a bit lost in painting. Various eating disorders didn't help matters either. I would draw here and there, but I didn't have the energy to really dedicate time to it. Then, with my recovery, I started drawing a lot again, and finally, when the lockdown started, I took the opportunity to paint seriously. It felt so good, and I have never stopped.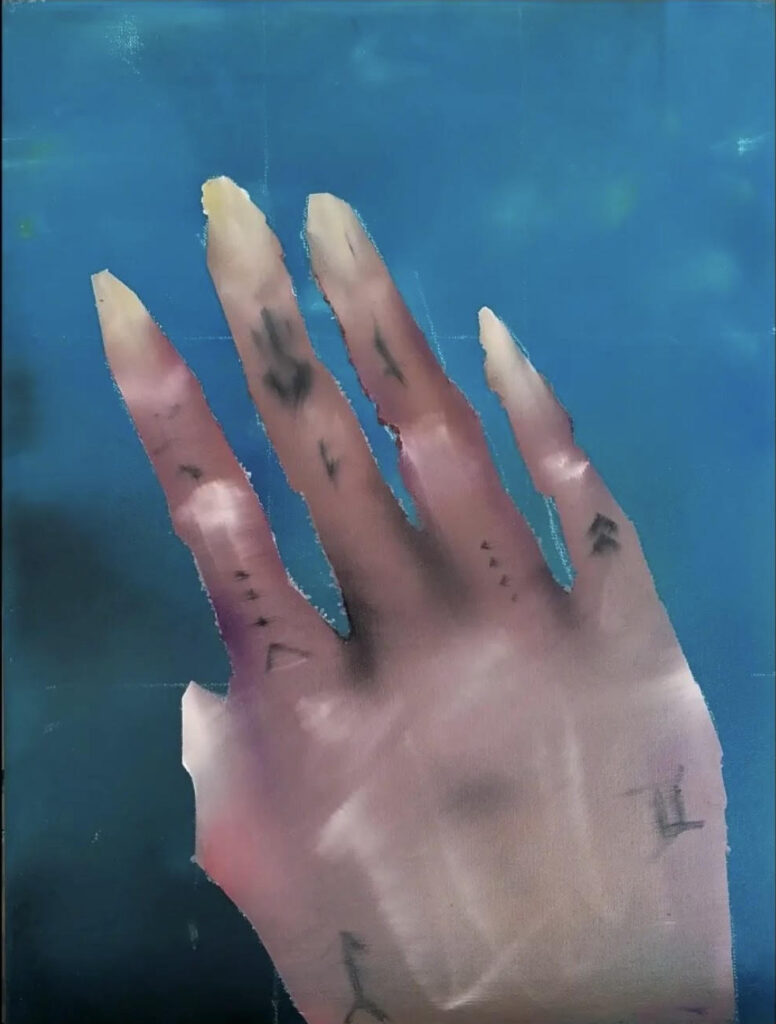 With that in mind. You were taught to paint traditional, realistic and figurative. Do you remember when you started gravitating towards your current unique style? And what is it about that look, that made you stick with it?
Actually, my transition to my current style happened quite gradually. After months of painting in a traditional, realistic style, I began to experiment with more abstract forms and colors. I was looking for something that was more my own, and not simply 'pretty' to hang on a wall, something that allows me to express myself in a truly authentic and direct way. I feel like my paintings are a reflection of my inner world, my fears and my personal experiences, and that they communicate something meaningful to others as well. Plus, I find that the process of creating each painting is incredibly satisfying and fulfilling, and it's always exciting to see where my imagination will take me next, even though sometimes I'm so scared it won't turn out the way I have it in mind.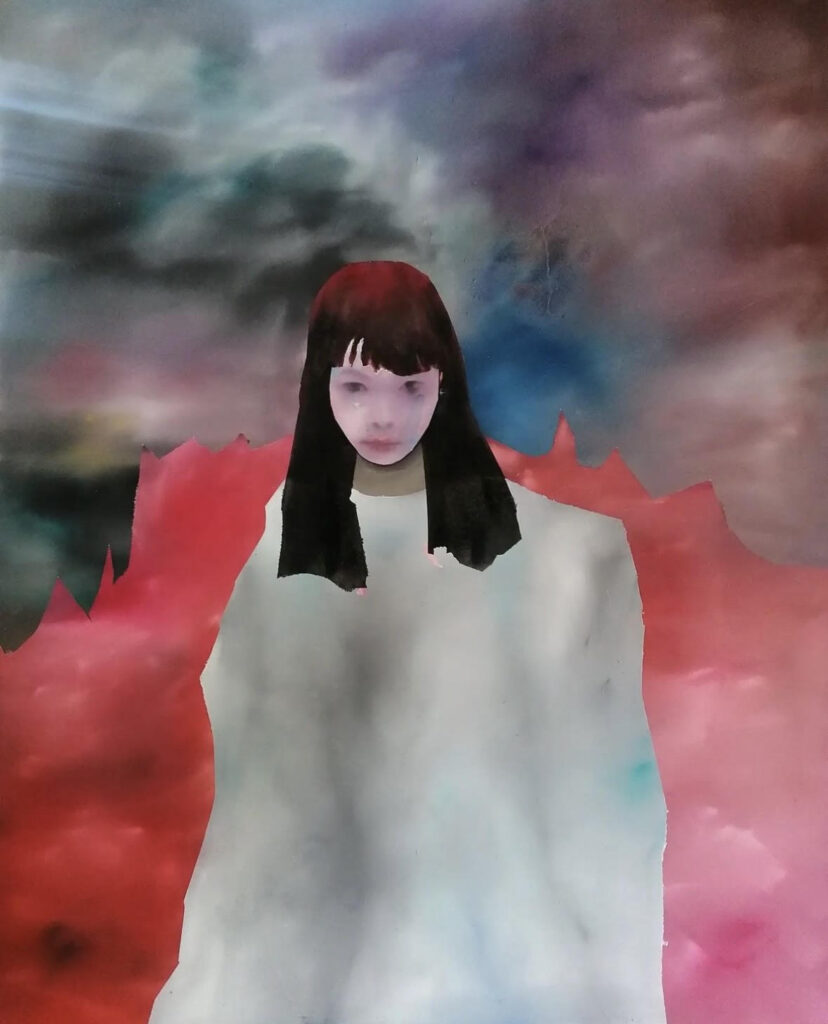 In your paintings you strive to capture the language of the soul. Can you talk to me a little bit about how you apply that to the canvas?
I'm not sure I can define this process in words. It's something I feel inside me and simply transfer what I feel, without thinking too much. They are images that I have in my mind, without a clear logic of origin.
Who are the various protagonists in your paintings? and what do they represent?
Most of the characters I paint don't exist in real life. Occasionally, I take inspiration from my girlfriend by taking some photos of her, or from random photos online, but then the character transforms into one of my many alter egos. They become thoughts, fears, annoyances, events that happened in the past, and nightmares that emerge.I also admit that I enjoy annoying people who look at the finished painting. I love the grotesque.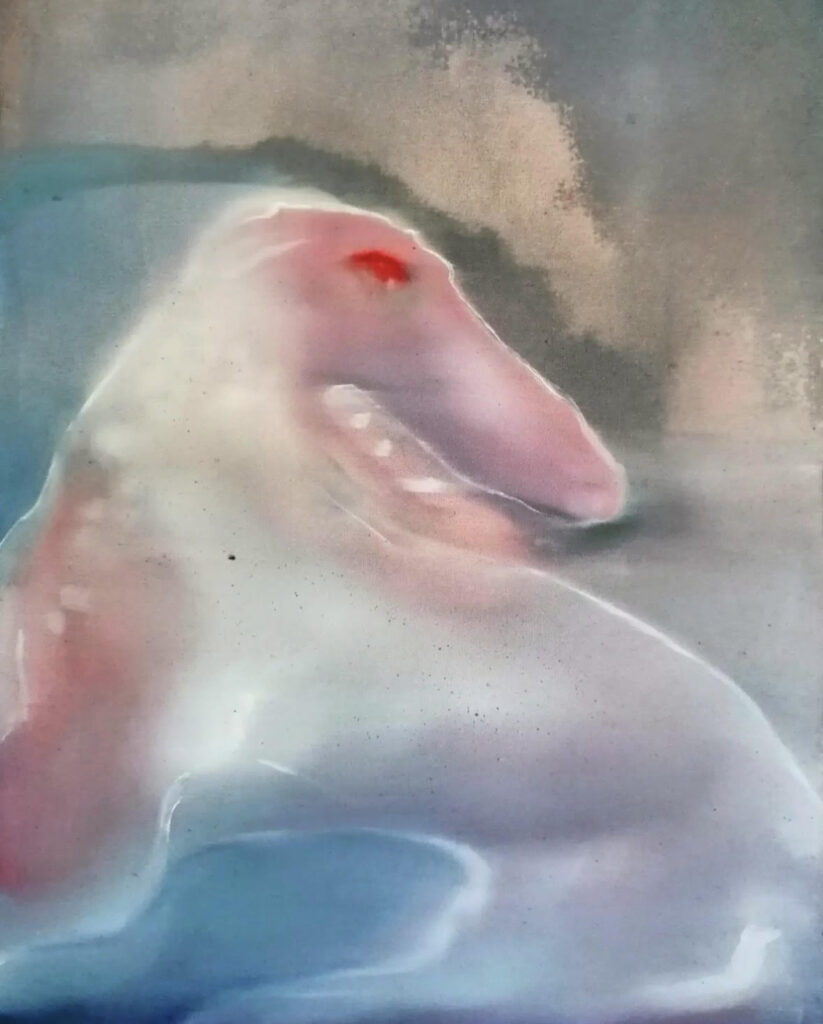 Can you walk me through your creative process. From beginning, to end result?
First, I sketch out a drawing, mostly with Picsart. When I am satisfied with the draft, I transfer it onto the canvas. I use oil paints, and apply masking tape to create the outlines, afterwards I fill in the spaces. Applying the tape, letting it dry, and then removing it is a slow and tedious process that often tests my patience and makes me freak out, but I persist because I love the end result. I apply the paint multiple times to create soft blends, which gives a silky, blurry effect. The key is to use a wide range of colors in the background, which aren't visible but add character to the painting.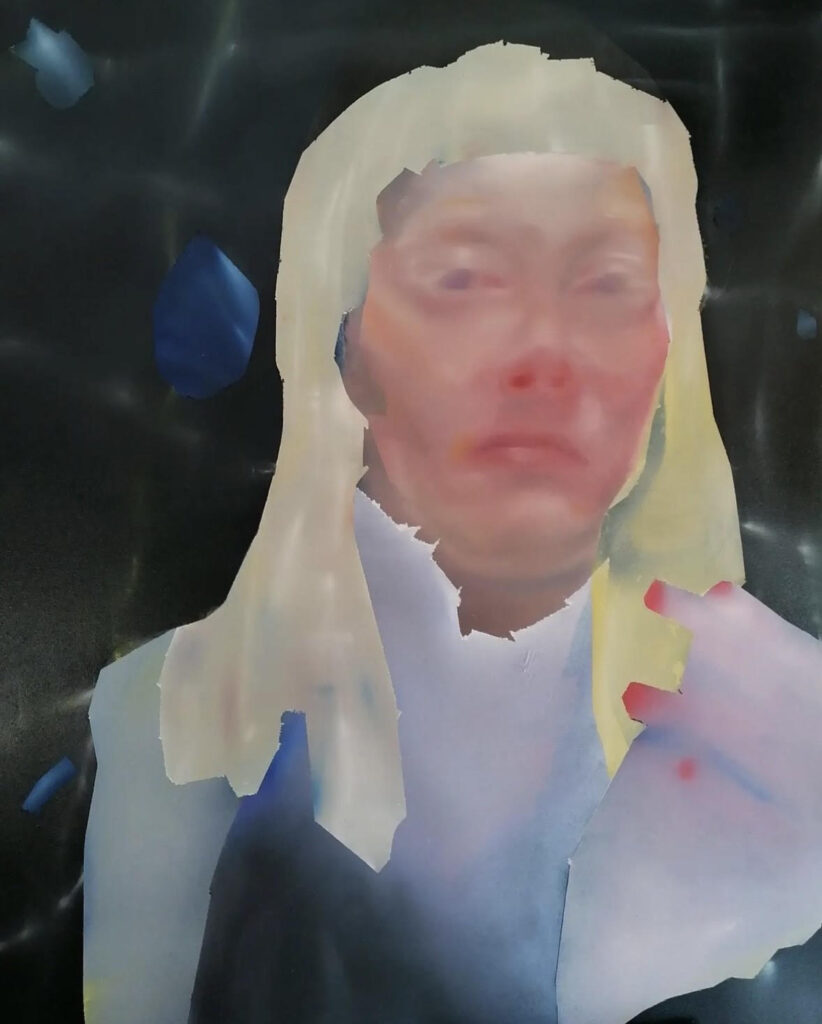 While we're at it, can you also tell me about your approach to color?
Color as an essential element. I believe that colors can convey emotions, moods, and atmospheres in a way that words cannot. When I choose colors for a painting, I consider the subject matter, the feelings I want to convey, and the overall aesthetic that I am going for. The right colors come from an inner force and bring my vision to life. I use a wide range of colors in my artwork, and I often blend and layer them to create a sense of depth and complexity. Overall, I strive to use color in a way that enhances the emotional impact of my work and leaves a lasting impression on the viewer.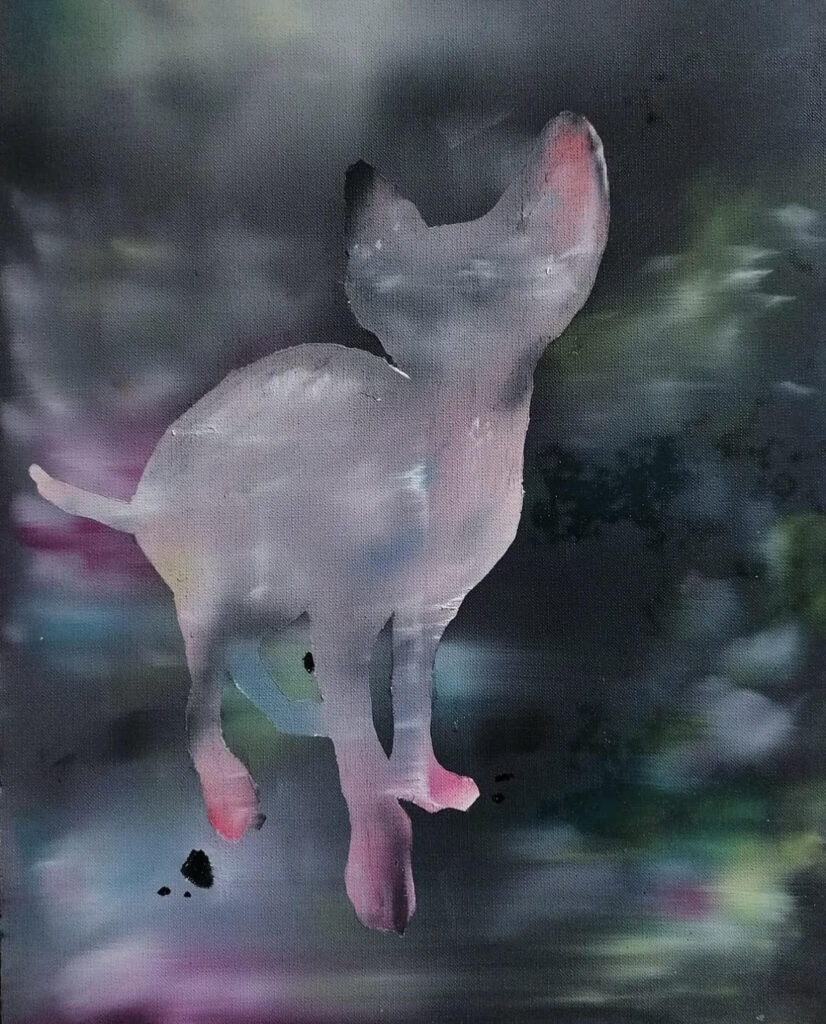 What do you hope that we, the observers take with us after viewing some of your paintings?
I want you to feel something when you look at my work, whether it be a sense of awe, curiosity, or even discomfort or pain. I want my paintings to challenge people's perceptions and make them see the world in a different way. Ideally, I hope that my art encourages people to think more deeply about themselves, their place in the world, and the emotions and experiences that connect us all.
What motivates you?
What motivates me is the awareness of having so many years ahead of me, all to be used for creating and growing.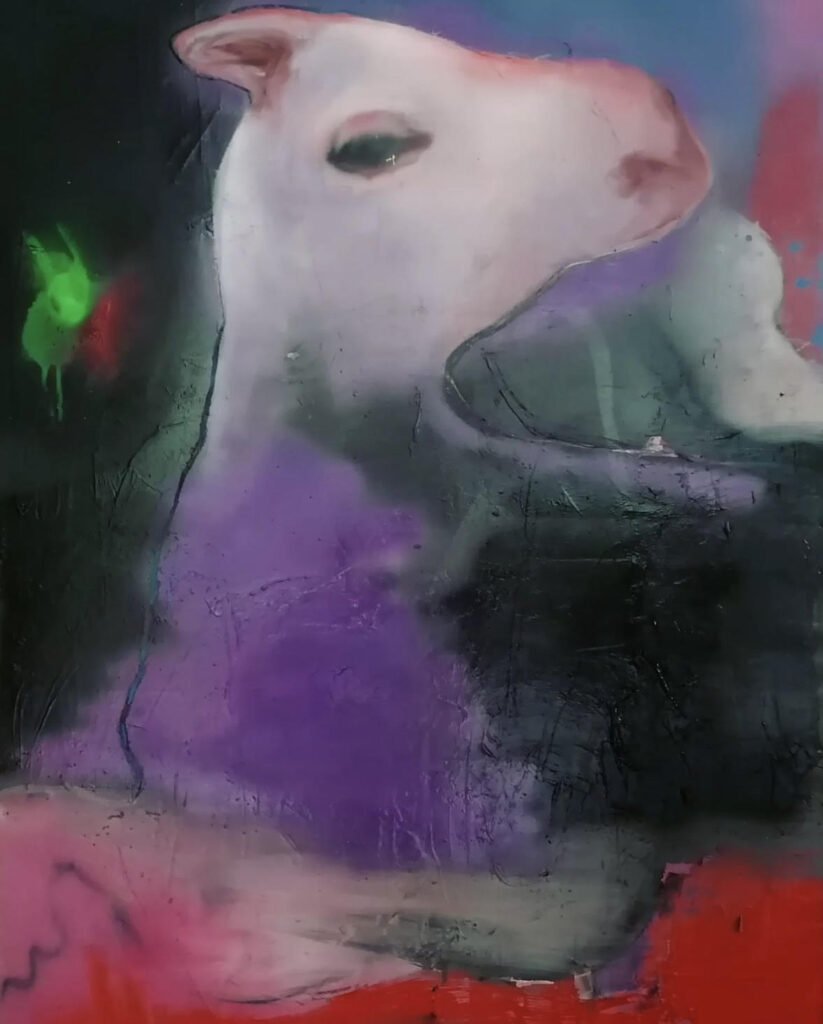 You've said that you sometimes analyze yourself. Can you talk to me a little bit about that. In what way, and for what reason?
I analyze myself constantly, and I'm very hard on myself. I'm my own worst enemy sometimes. I can't really tell you why, but I think that not settling, means reaching new goals, new ideas, and having a richness, that goes beyond just living the day-to-day.
How would you describe a perfect day?
I've never really thought about it honestly. I think that perfection doesn't exist, let alone a perfect day, so I don't waste my energy trying to create the perfect day. However, I do try to wake up in a good mood. My world is black or white, I always go from one extreme to the other. What enriches my day are the people I love, time for myself, and painting.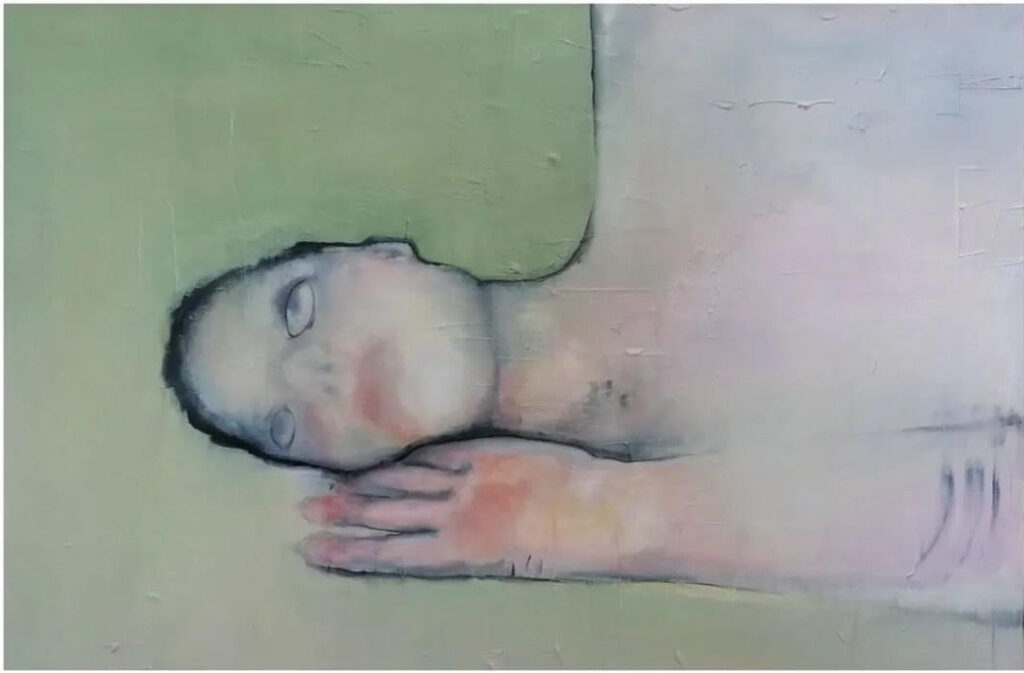 This is the "Favorite Things", part of the interview, which we alluded to earlier, in the regular interview, where Michael tells us all about his… you guessed it… favorite things. So.. without further ado. Here are Julia's favorite things.
Favorite movie(s) and why?
"Love" by Gaspar Noé. For scandal, neon aesthetics, and carnal, visceral love.
Favorite singer?
Christina Aguilera.
Favorite website?
The one I use the most is Amazon.
Favorite app?
Picsart, I use it to put together images, ideas, and stickers for a draft of what will become the actual painting.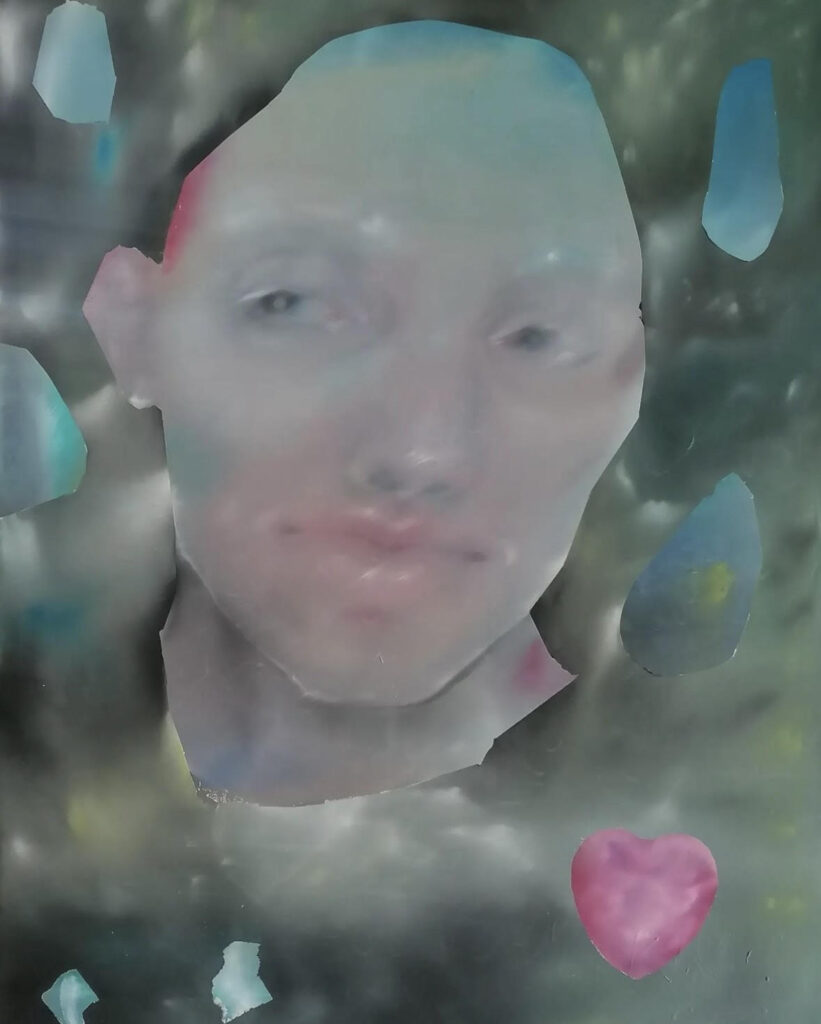 Favorite superhero?
Probably Domino, she suffers from Alektorophobia, a phobia of chicken. I feel her.
Favorite brand?
No specific preference, I like random discoveries.
Favorite sparetime activity?
I really love writing and having coffee.
Favorite TV show?
At the moment I'm watching 'Dahmer', it's literally glueing me to the couch.
Favorite song?
Recently, I've been listening to 'All Together Here Together' by Adult Art Club.
Favorite athlete and why?
Not my world.
Favorite comedian?
Neither.
Favorite book and why?
'My Name is Venus Black' by Heather Lloyd. It's dark and gritty. Forgiveness and rebirth are very present, which are two things I identify with.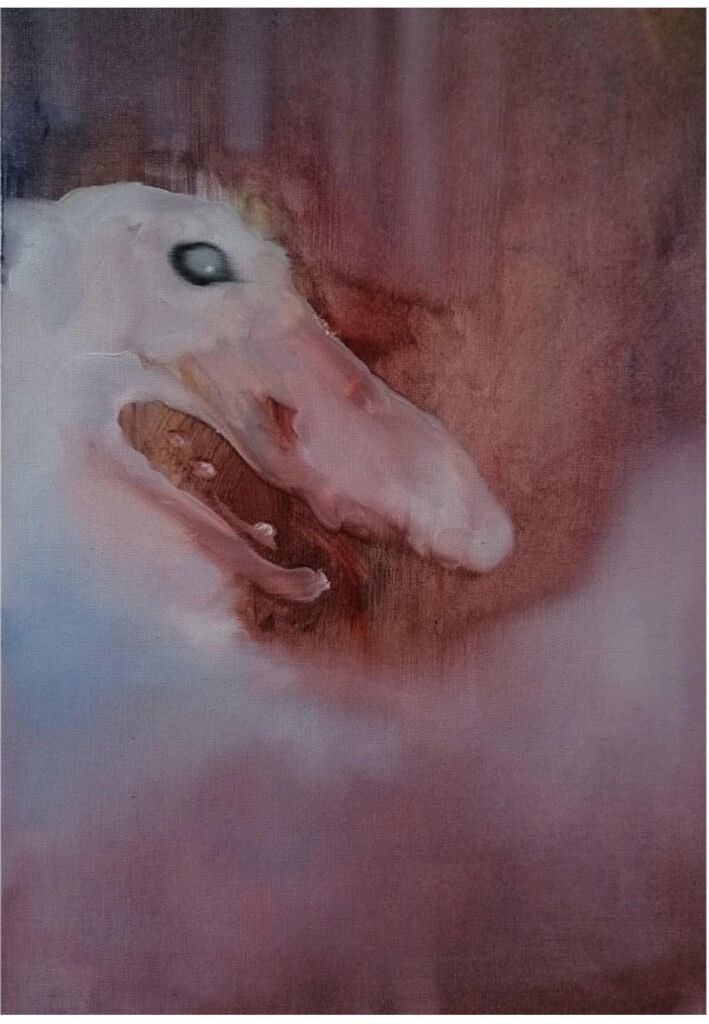 Favorite food?
Probably cheese. At home, though, I like to eat a bit like I'm in the hospital. And I can't go without apple cider vinegar, bitter cocoa powder and all earthy flavors.
Favorite music?
I have a weakness for 2000s pop music.
Favorite designer?
Jean Paul Gaultier for Maison Margiela, James Long for Iceberg, Alexander Mcqueen.
Favorite car?
The BMW E30 325 is iconic. Definitely gives off a lot of vibes from the 1980s and 1990s.
Favorite city and why?
Barcelona, loud and full of life. I generally love the approach of the Spanish people.
Favorite artist(s) and why?
The world is really full of young artists that blow my mind. I'm particularly struck by Tim Irani, Elsa Rouy, Austin Lee, Louisa Gagliardi and Rosa Frazzica. I don't know, they give me a disturbing feeling of pain and masochism. I like what disturbs me. In a good way I mean.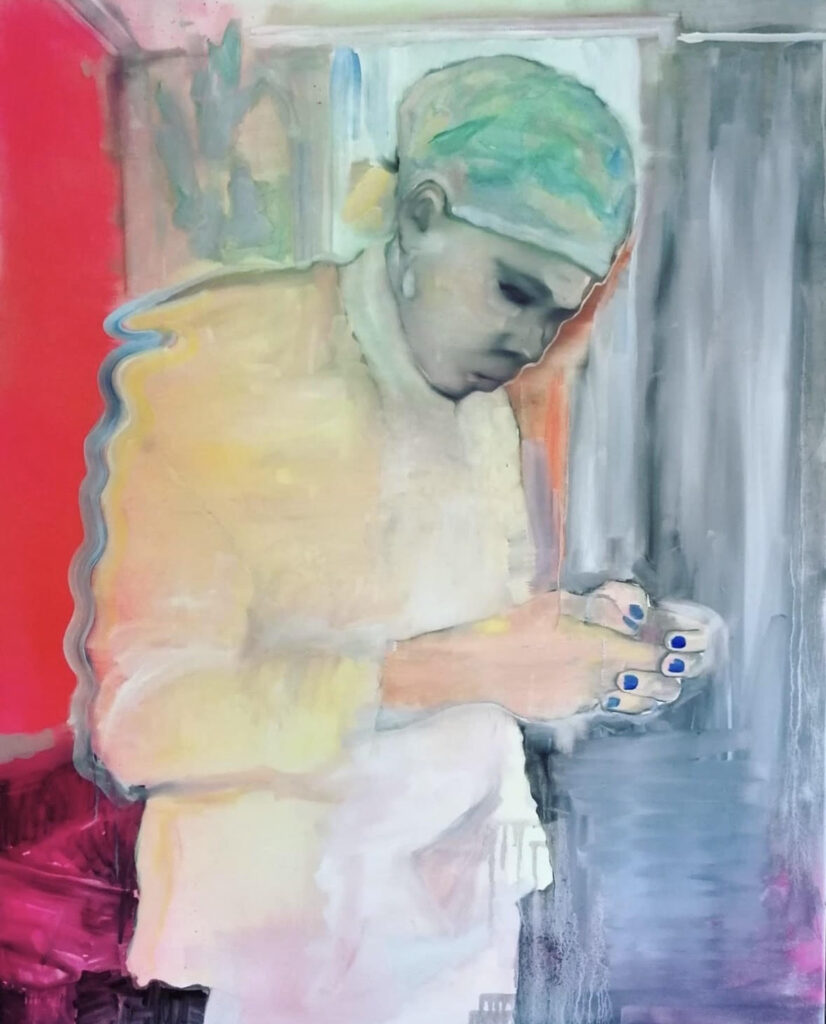 Favorite actor?
No one beats Najwa Nimri.
Favorite sport?
I've never been the athletic type. I prefer doing workouts at home in peace, they clear my head.
Favorite work of art and why?
Larissa de Jesùs Negròns 'Promises'. I love it for its volume and transparency, for the coolness I feel despite it being a warm body. Also in love with George Rouy's 'Diluted Ecstasy' and Alic Brock's 'Bunny Boy'.
Favorite magazine and why?
Don't read any.
Favorite comic book character?
When I was little, I tried to read them, but I couldn't. I hate them, they make me anxious.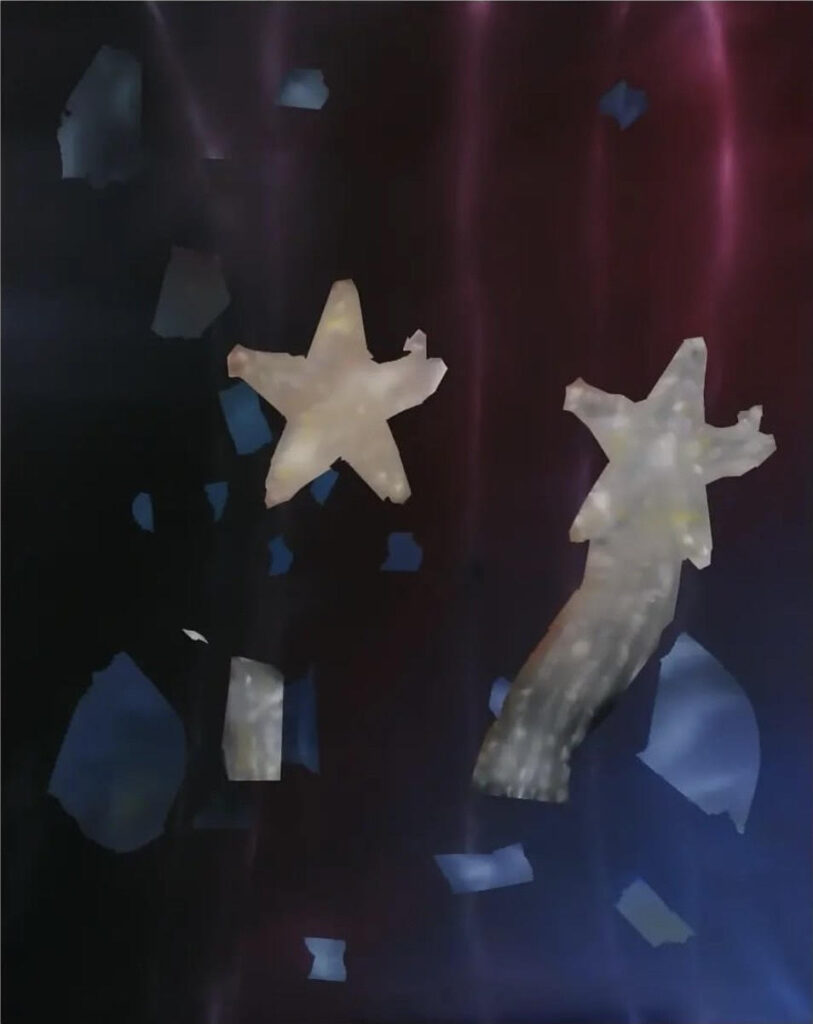 Favorite drink?
Icy cold beer.
Favorite color?
Purple, the color of the occult.
Favorite person?
My girlfriend.
Favorite country?
There's still so much for me to see in the world.
Favorite sports team?
Not interested at all.
Favorite animal and why?
I think cats are very fascinating. Mysterious and sassy.
Favorite online game(s)?
I've never played a video/online game.