Share this
Monika Marchewka, (b.1988), is a Polish artist living and working in Gdynia, Poland. In 2013, she graduated from the Jan Matejko Academy of Fine Arts in Krakow in the painting department. After graduation, she started working as an animator in the first fully painted film ever, "Loving Vincent" (BreakThru films production company). Later, she was promoted and supervised 40 painters from around the world and participated in the production of the film "The Peasants". While working at BreakThu films, she produced her own art and exhibited in several shows around Poland and abroad. She now paints full-time.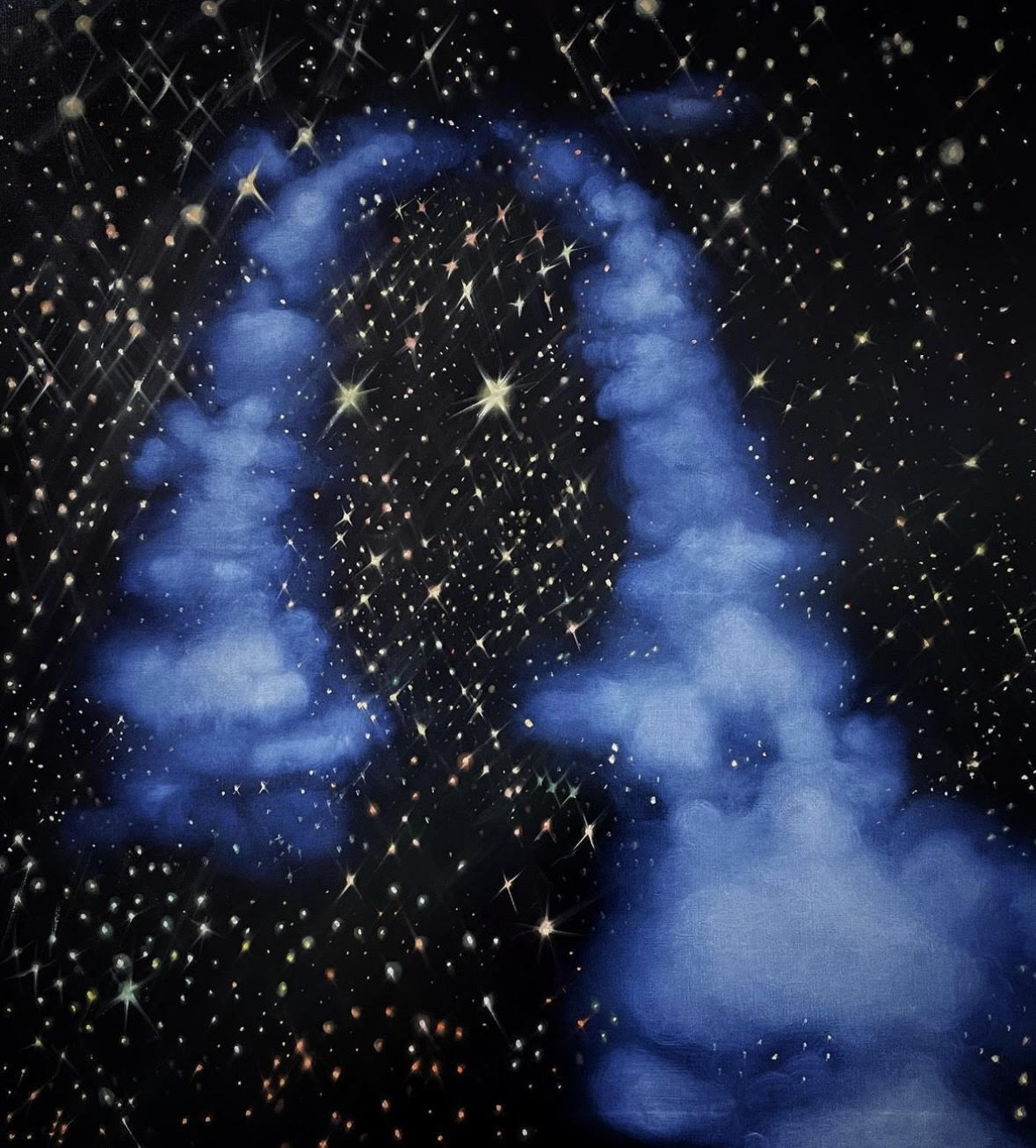 Hi Monika, I know this is super last minute, but I had to ask you some questions regarding your paintings. The first one is: How has coming from a film production background influenced the way you create and view art?
The biggest influence is that I see my paintings as a storyboard. Ultimately they all lead to some kind of climax, which I postpone each time. When I think of a new painting, I try to make it a continuation of the previous one. I want it to lead to something, to make sense of the whole cycle. When I paint, I often imagine that it is a scene from a film. The more I imagine that there is music in the background, a slight movement of the wind, a gentle movement of the camera, the faster the next painting 'comes' to me. This state does not happen very often, but when it does … my God.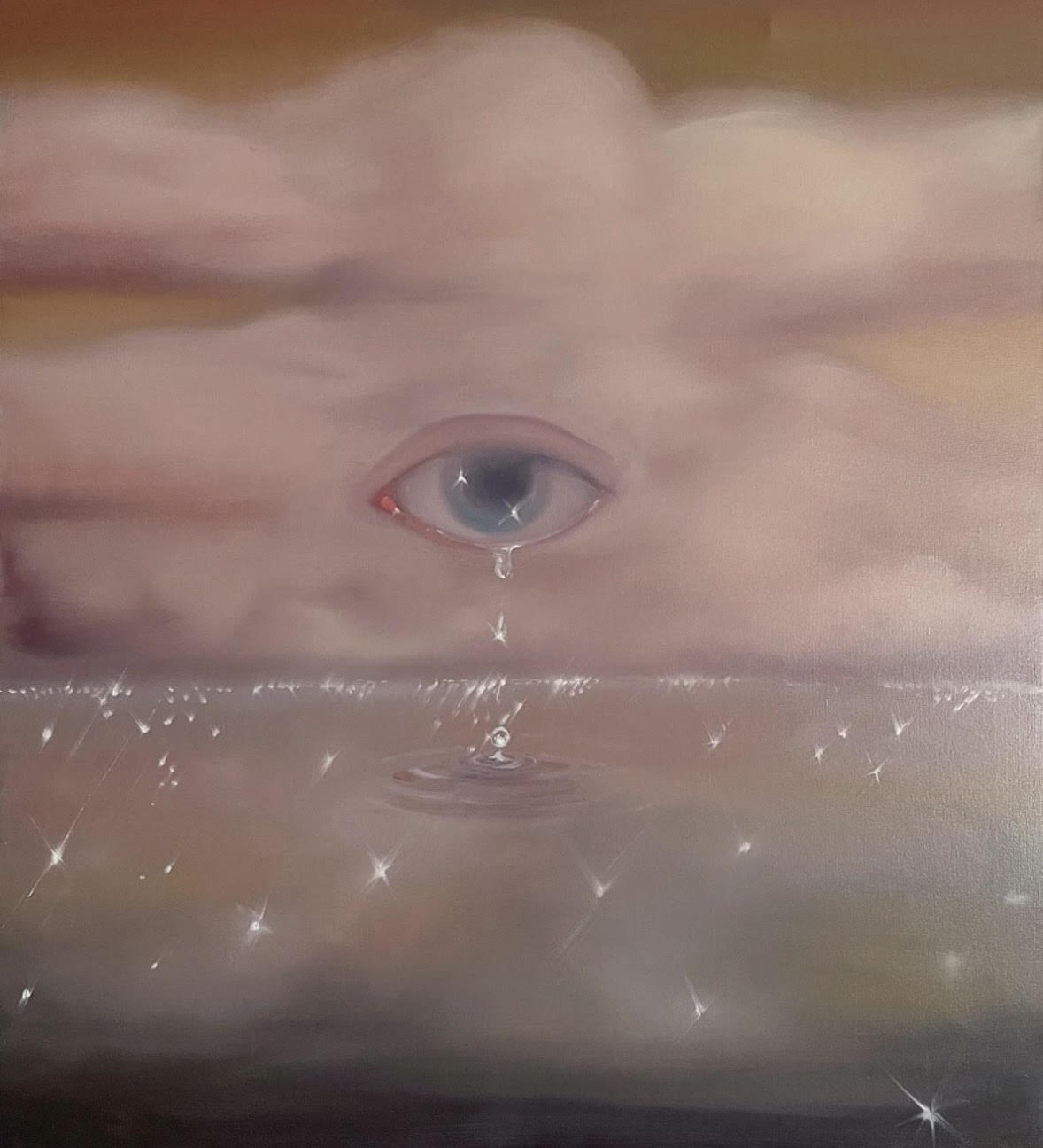 Where do get the inspiration for the surreal fairytale worlds you paint come from? And where is it?
These worlds come from nature. Just like that. I live by the sea, but also near woods and lakes. All those mornings by the water, walks in the woods in the evenings, they work strongly on the imagination. I'm very fond of Slavic myths, I think they also influence the way I perceive nature. It's not just water, trees and pearls. Everything has a story that influences the course of events.
Who are the female characters in your paintings? And what does the the mirrors, replaced eyes and tears and stars represent?
It's hard to say who the women in my paintings are. I paint women because it is easier for me to identify with them, but I think the stories are not strictly female. There is a lot of fear, anxiety, tension in my paintings and these are universal emotions. All these eyes, pearls, mirrors and tears revolve around the theme of an unfulfilled promise or some kind of lie. I wanted such beautiful shimmering objects to enchant the viewer, but in fact there is a trap underneath. It is up to the viewer to decide whether they want to go further or stay on this fairy tale level. Depending on your emotional state, that's what these paintings are about.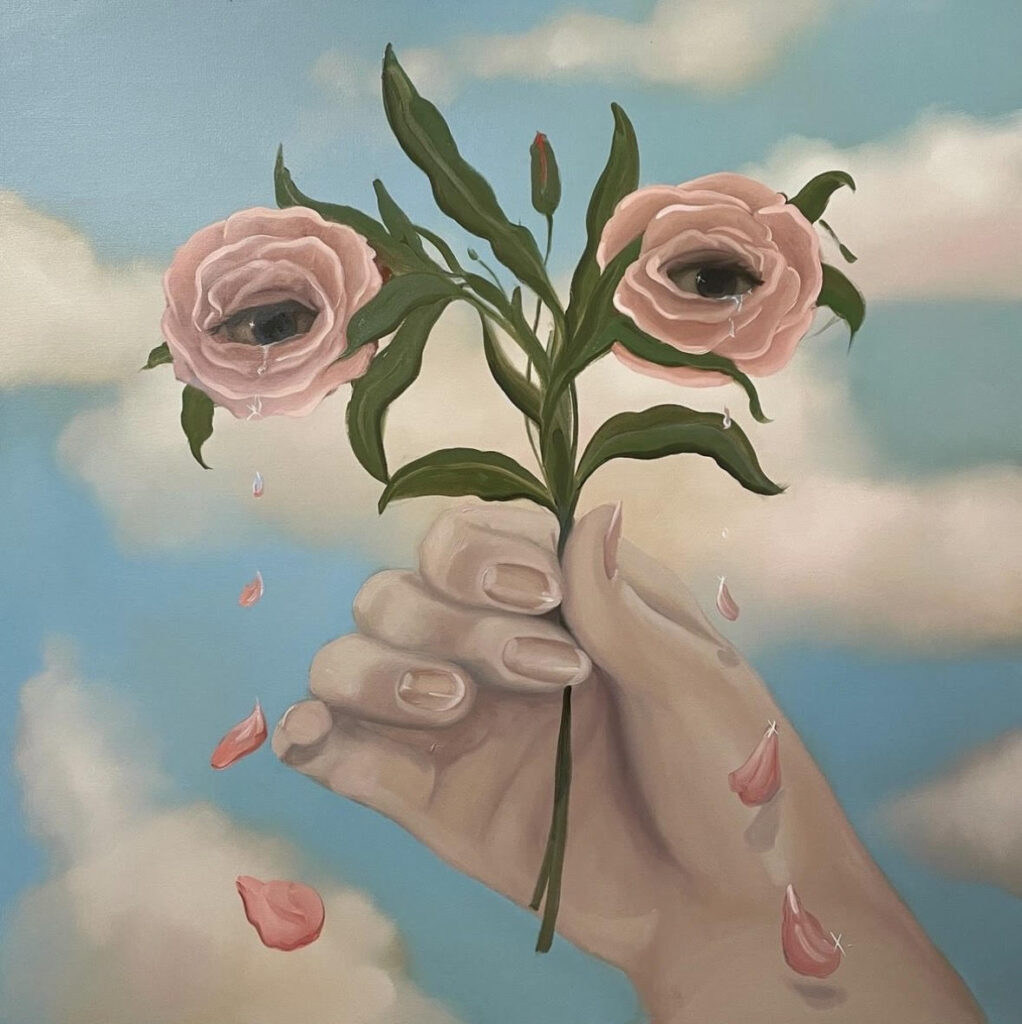 Fear, anxiety, tension and false promises. Together with the trap underneath, which could be interpreted as deceit. Why is it important for you to document those topics?
I try to make my paintings more about the moment when it reaches the figure in the painting that it could be a trap, that it was a trick. Which way it goes is up to the viewer. I think my paintings (despite everything) are very optimistic. Just like in myths and legends. There is always some evil and some good. Some sort of warning. That is how I want to present my world: "Listen, things can be bad, but you really have to keep going, because a new adventure is just around the corner".
For more information about Monika, check out her Instagram.