Share this
Barbour is comming fresh of their collaborations with Supreme and Norse Projects, and now they're adding New York based clothing brand NOAH to the list.
Highlights include the jackets, for which NOAH has chosen the classic Bedale, in a yellow color with a large NOAH logo on the back, and the Beaufort Wax, which comes in a mosaic pattern in navy, olive, black and burgundy. Both coats feature Barbour's classic check lining.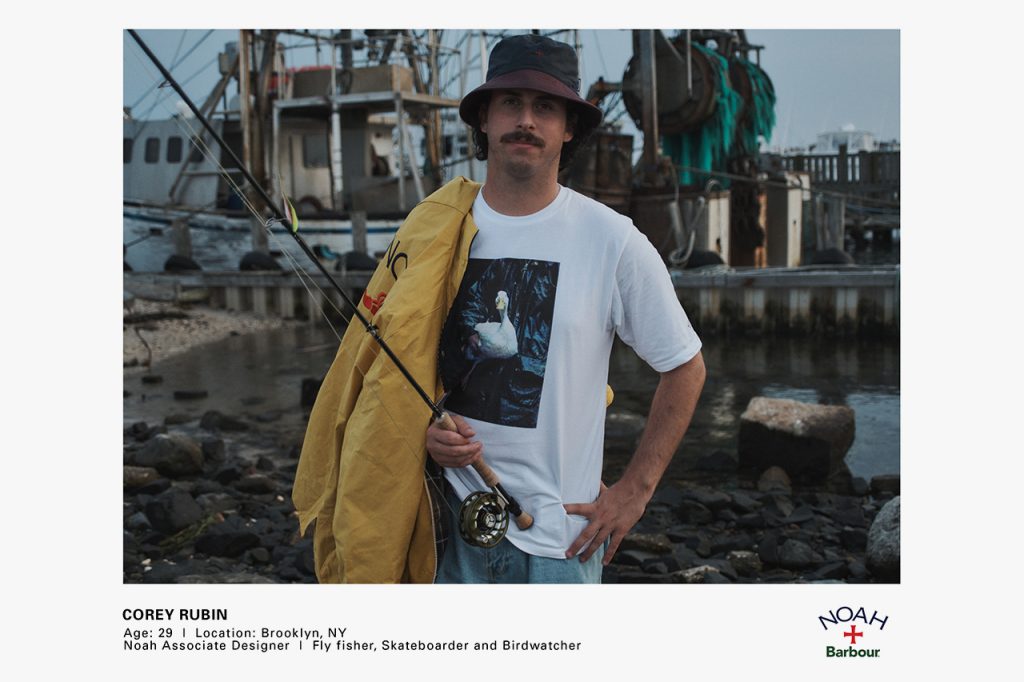 Other pieces of waxed cotton include travel bags, both in yellow and in the same patchwork pattern, as well as a bucket hat. There is also a co-branded hoodie and a selection of T-shirts with images from the '80s and' 90s catalogs on the front and the collection slogan, "Who Cares If It Rains?", On the reverse.
"Many of us have been using Barbour for years and feel a real connection to the Barbour lifestyle, and I think a genuine connection is absolutely paramount to develop strong collaboration. Because we already have great respect for Barbour products, we decided to keep the changes incredibly simple and subtle. We really just wanted a little NOAH to get into the conversation; add too many updates to an already awesome product and you could screw it up. We experiment with traditional themes in our design every day and try to make the most subtle adjustments that are simultaneously kept in the classic style but evolve enough to feel new and unique. This collaboration gave us the perfect opportunity to do so. "

– Noah Co-Founder and Creative Director Brendon Babenzien
The NOAH x Barbour "Who Cares if it Rains?" collaboration will be released September 24, on the NOAH and Barbour websites.