Share this
Yesterday at the Galaxy UNPACKED launch event, it was revealed that Samsung and legendary clothing designer Thom Browne, will be partnering on a limited edition phone-set. The headline of this line-up, of course, is the Galaxy Z Flip, in a gray toned variant, with iconic tricolore stripes.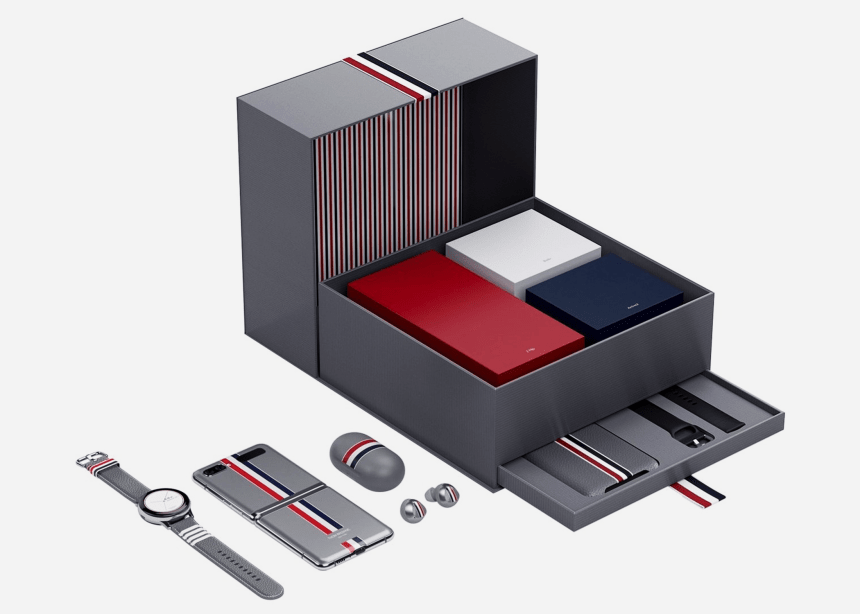 As a part of the set, the box is also packed with a whole suite of Samsung gadgets. The kit also includes a Galaxy Watch Activ2 with a specially designed gray leather strap, a leather cover for the smartphone and a set of Galaxy Buds +.
Pre-order the set on MrPorter, NET-A-PORTER, Samsung.com, or Thom Browne on February 14th.