Share this
Summer Emerald (also known by her angel name salesforce child) is a Montréal-based emerging multidisciplinary artist who primarily works in oil painting, video, and performance. Her perspective is informed by her childhood on a beef farm in southern Ontario, which gave her an early interest in the relationship between human activity and the planet. Some of the questions she is investigating as an artist include, how does it feel to be alive while climate change is happening? How does it feel to be acutely aware that an enormous change in your lifestyle is coming, but it has not arrived yet, and you have no idea when it will arrive? How can we reconcile our experience of the present with geologic timescales? When we imagine the world a few hundred years from now, what do we see? And finally, how can we use art to communicate how it feels to be alive right now to the people of the future?
For more information about Summer, check out her Instagram and website.
Without further ado. Here are Summer Emerald's favorite things.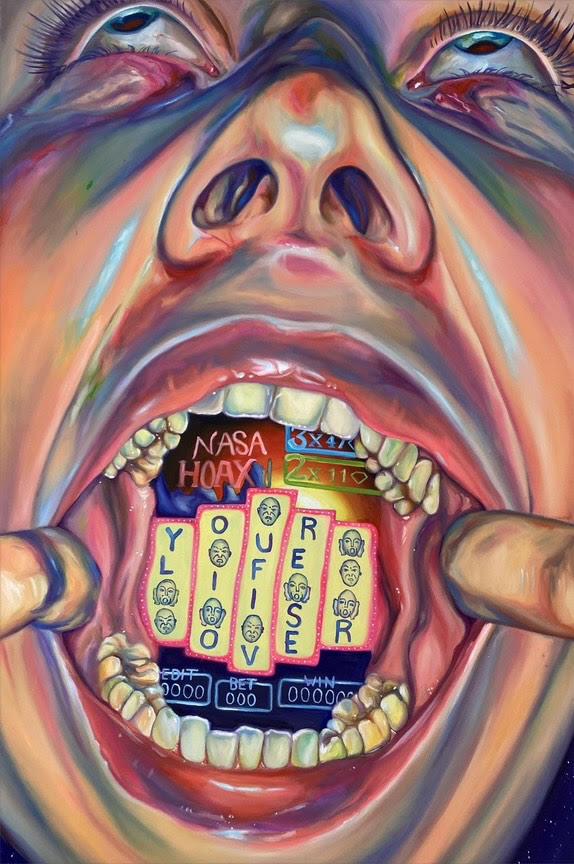 Favorite movie(s) and why?
My favourite movie is a 23 minute documentary called Buffet: All You Can Eat Las Vegas that is mostly interviews with people eating at Vegas buffets.
Favorite sparetime activity?
Teaching my students
Favorite song?
Happy birthday
Favorite food?
Beet smoothie
Favorite city?
Riyadh, Saudi Arabia
Favorite artist(s) and why?
Alec Monopoly because he is transforming how we think about how we think about various pop culture figures including Mr. Monopoly
Favorite sport?
Wrestling (WWE)
Favorite work of art?
Monstrance for a Grey Horse by James Acord
Favorite book?
Guiness Book of World Records
Favorite magazine?
Overstandard
Favorite comic book character?
Our lord Jesus Christ who is featured in many Christian comic books
Favorite drink?
Plain hot water
Favorite athlete?
Wiley Brooks (founder of the Breatharian institute of America)
Favorite sports team?
The U.S. military
Favorite animal?
The Grizzly bear or the polar bear