Dubbed:"The most interesting man in car porn", "The Terry Richardson of car videos" and the "king of car porn", Christopher Kippenberger is an American-German entrepreneur, filmmaker, creative director, publisher, designer and visual artist. Kippenberger began his career in San Francisco and Los Angeles as a post production specialist. He then relocated to Europe, later collaborating with Spike Jonze to help create vice.com predecessor VBS.tv and going on to found Studio Kippenberger, who has worked with companies such as Bugatti, Porsche, Rolls-Royce, Mercedes-Benz, BMW, Vimeo, and Intel in recent years. In addition to content creation, Studio Kippenberger also specializes in digital strategy development, creative content placement and integrated brand consulting.
Studio Kippenberger's productions range from client-oriented shorts to the documentary portraits Isle of Man TT and Kart Kids is a concise profile of the prestigious annual motorcycle race of the same name and its participants. In interviews with the event's most prominent racers and their teams, the film explores the circuit's sustained appeal in spite of its deadly reputation. Isle of Man TT was honored at the 2015 London Motor Film Festival. Featured on Nowness, Hypebeast, Highsnobiety, and others, Kippenberger's film Kart Kids is a look into the world of youth karting.
In 2019 Kippenberger founded the brand VÉHICULE, multi-channel platform for "avant-garde transportation." Véhicule's first undertaking was an annual magazine exploring the intersections between transportation, popular culture and fine art. The 2020 issue of Véhicule Magazine featured an in-depth investigation of the Miami drug smuggling and powerboating scene in the 1980s. In tandem with this feature, Kippenberger founded Véhicule Marine, a Florida-based firm specializing in designing and developing high-powered seagoing watercraft. The Véhicule lineup also features Véhicule Automotive, a project initiated by Kippenberger. Véhicule Automotive has focused their efforts on high-end restorations of classic G-Wagens, modifying them with new engines, suspensions and interior fittings. Véhicule has since expanded to include collections of related apparel
.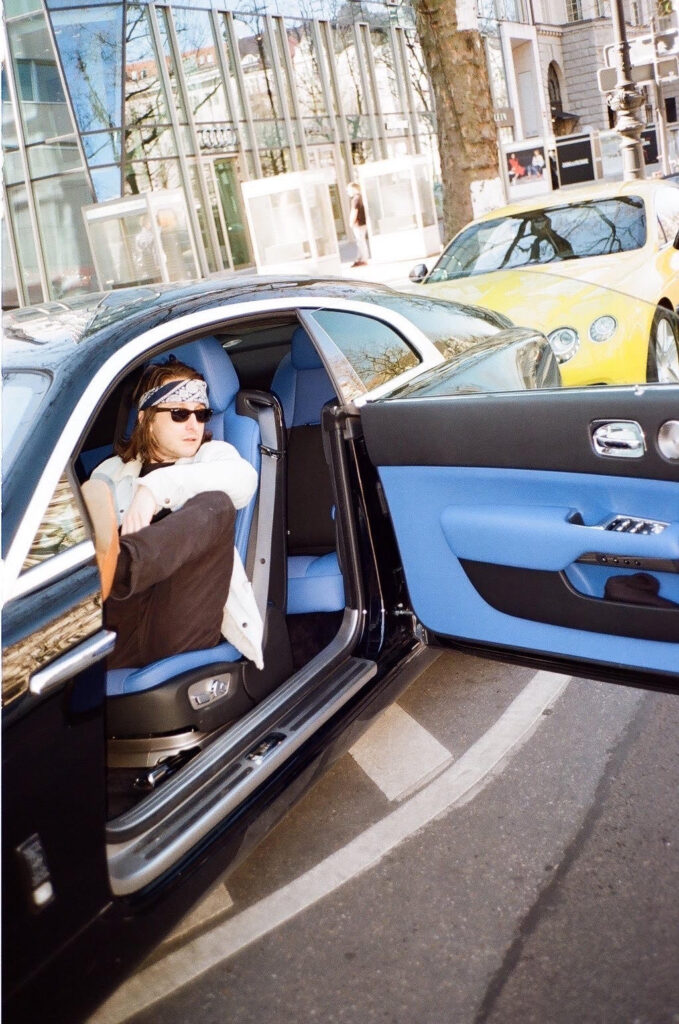 Hi Christopher. Thank you for sitting down with me. You currently reside between Miami, Switzerland and Berlin. Why those 3 places
The axis of evil
And how does a regular day look like for you?
I try and incorporate a few items every day, healthy diet, movement, bizz, spiritual, and social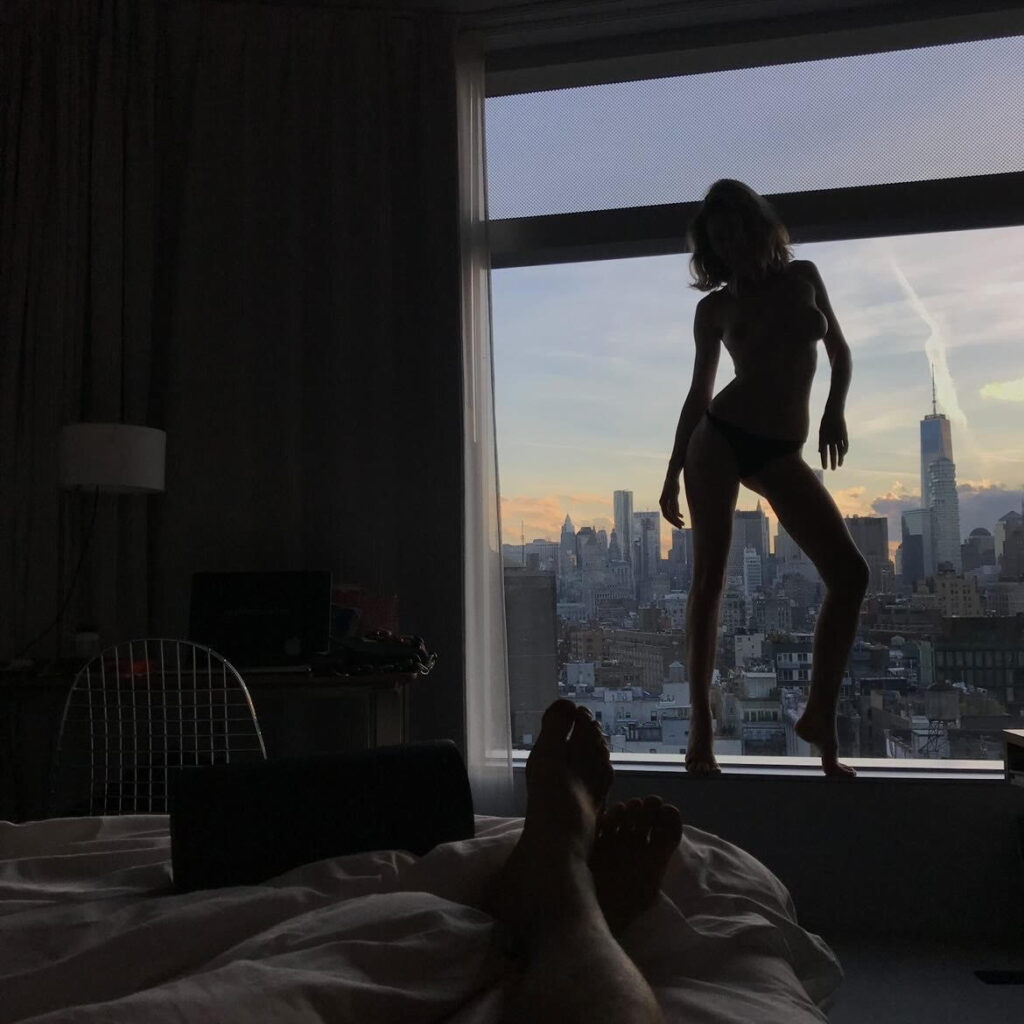 You're of both American and German decent. What's the story there. Did you joggle between both countries growing up, or were you raised in one place?
yes.
What is your professional and personal background?
American high school.
It's clear that you have a love for everything 80s Miami and transportation. What is it about that era that intrigues you? And where does your fascination with transportation and in particular boats come from. What's your earliest memory?
My parents told me i was conceived in miami i guess i was in miami before i was even born.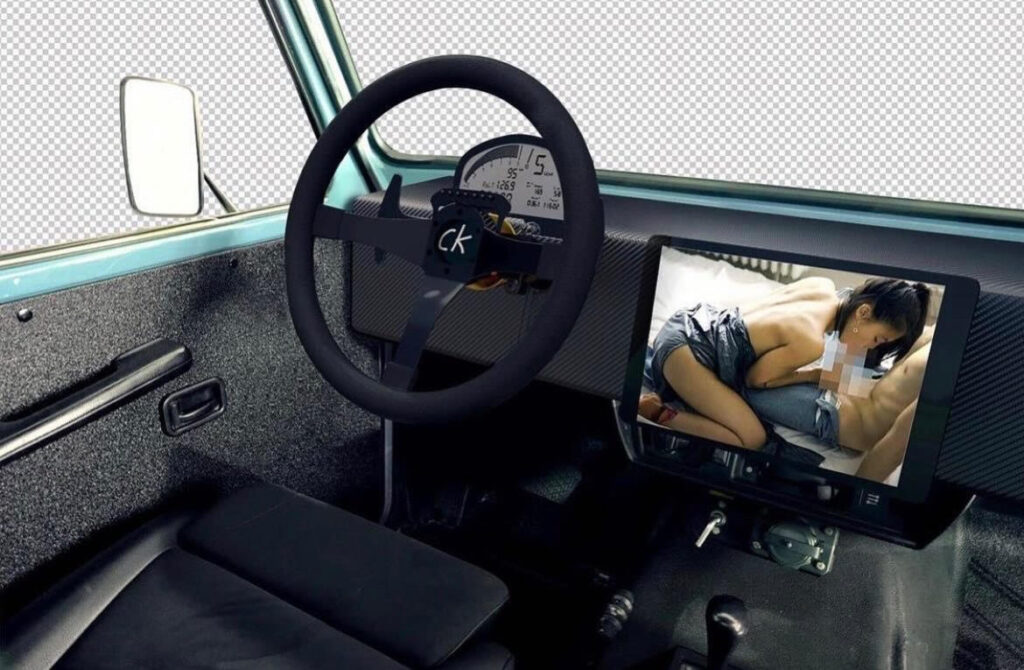 Miami in the 80s is synonymous with drugs, cartels, gambling and smuggling. To the people reading this, that don't know what I'm takling about, watch Scarface or Narcos. You've managed to blend it all together and created a unique hybrid product/brand – fusing the jetset with the streets. Talk to me about the early stages of development. From first idea to print.
We noticed that the ben kramer story was misrepresented so we dug deep and put together a 33 page expose which is based on facts put together so you don't fall asleep.
Before starting VÉHICULE Magazine and looking at the hundreds of other magazines about boats and transportation. What was it that you felt like was missing, that made you start a luxury magazine about "avantgarde transportation", with a $100 dollar pricetag, in an era where everybody is saying that printing is dead?
I hate magazines.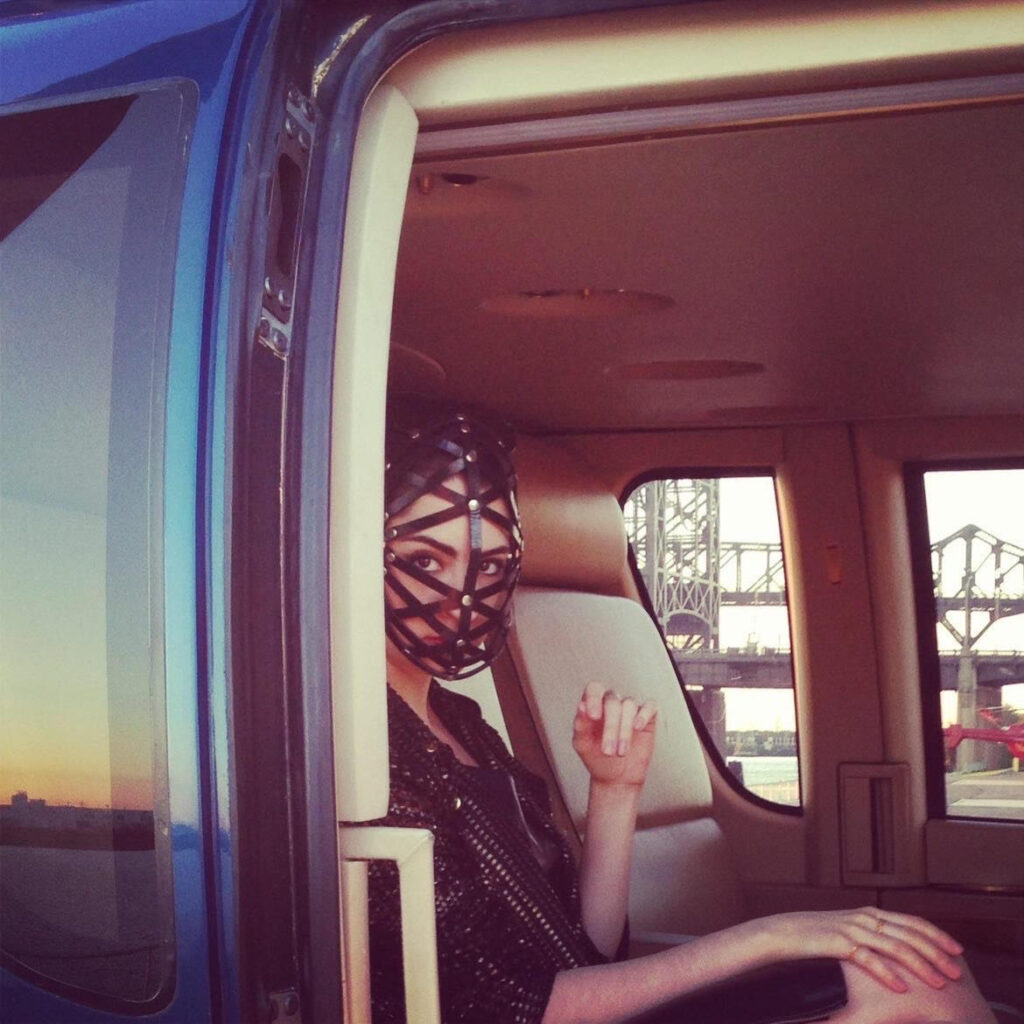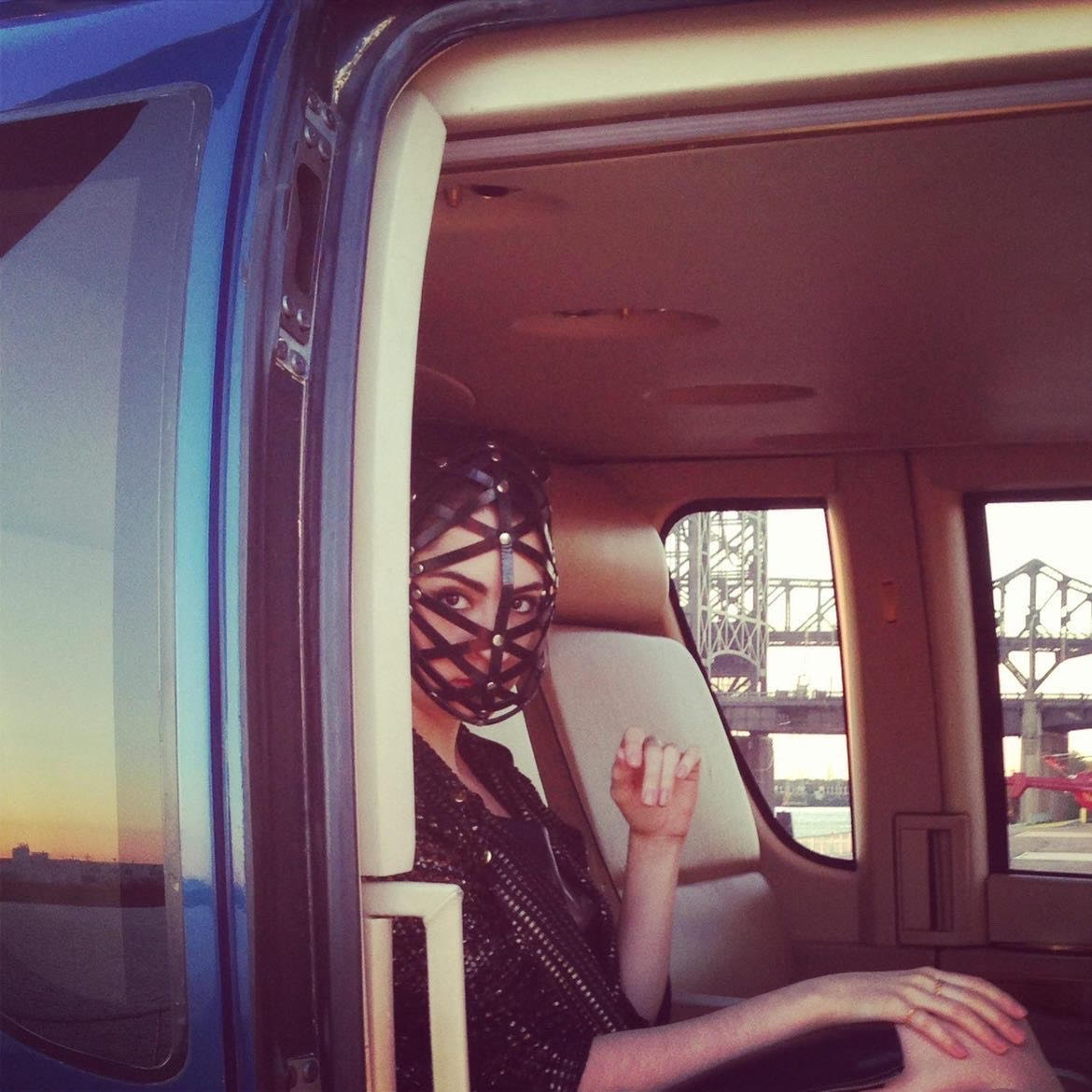 Staying on the subject. What was your strategy / gameplan once volume 1 was created?
Global domination.
You've assembled "Street teams" in various big cities all over the world, to do guerilla style marketing, plastering posters, stickers and tagging your logo on noticable public places. Talk to me a little bit about that strategy and how you made that possible.
Mob mentality, decentralised network is harder to take down.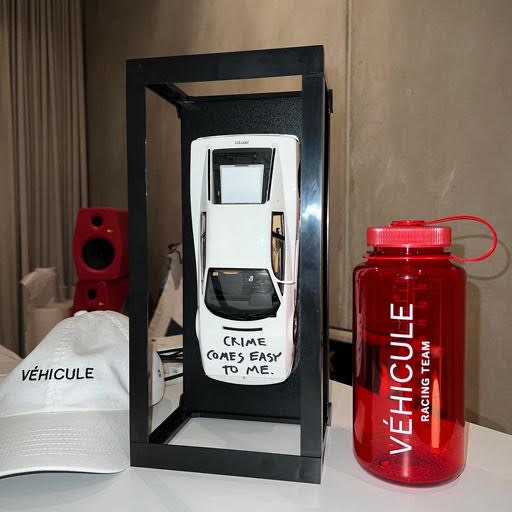 The magazine is printed in several different covers, each one representing the content. What made you come up with that?
We are ad free but sold different covers to our partners.
You have decided to be 100% self funded and said no to various advertisers. Talk to me a little bit about that decision.
I hate ads.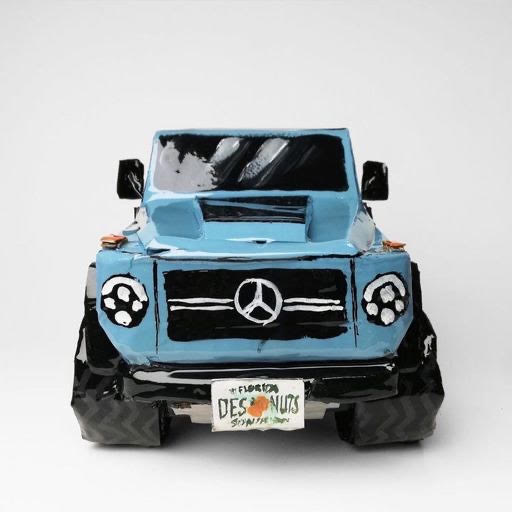 VÉHICULE started out as a magazine, and has since developed into a full on lifestyle brand, with limited edition clothing, merchandise, edibles, custom made cars, a racing team and your latest endevour, cold brew. Talk to me a little bit about that transition and future vision for VÉHICULE.
I was hired to help vice magazine do the same thing. now we repeated it with our own brand. i love segways/ pivots ie netflix started sending dvds with the mail. now they own the biggest mediocre tv studio in the world.
Staying on the subject, cause this needs to have its own question. VÉHICULE Racing. Looking from the outside, starting something like that seems like a huge task. How did that come about?
Our background is motorsports, so it was natural to set up a race team, we are 2x world champion powerboat, and 1x european. we have a rally car and race in the italian gp and formula. as well as an amazing skateboarder.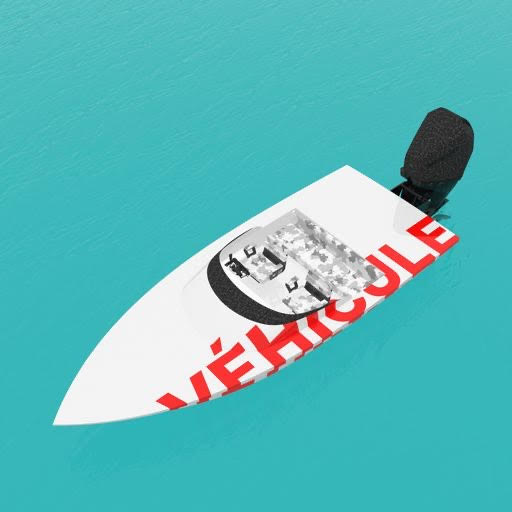 Finding manufacturers for high quality garments can be difficult and tedious. Not to mention edibles and cold brew. Talk to me a little bit about the process when sourcing manufacturers for your various creations.
We always use the same formula, if we wouldn't wear it drink it eat it race it we are not interested.
Looking back, out of all of your projects, what has been the biggest obstacle so far and why?
Myself. getting rid of old programming etc.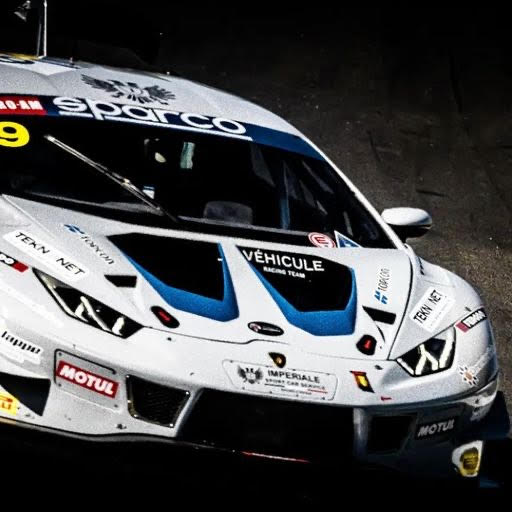 You've collaborated with some huge names like OVO, UNIMATIC watches and Lapo Elkann. But you've also said now to huge brands. Talk to me a little bit about what you expect from a collaborator and what makes you pass on a possible collab?
It really case by case. im sure we are all a bit bored of all these collaborations like does the world really nead another made in portugal sweater or made in china garment with two brand printed on it.
Out of all the places you've traveled, which place(s) have ledt you with the best experience?
I <3 miami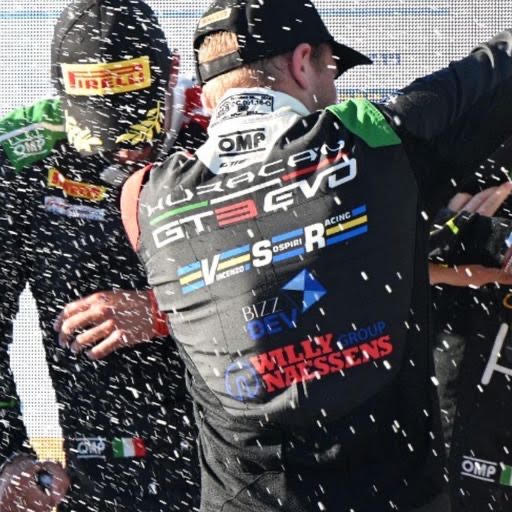 Who do you look up to? Or what inspires you?
God.
What song do you listen to the most right now?
Peter Gabriel – We Do What We're Told (Milgram's 37)
What's your favorite movie(s) and why?
Miami Vice.