Robin Rapp (b. 1991), lives and work in Berlin, but is originally from the Ivory Cost. He studied at the Kunsthochschule Berlin Weissensee. Robin paints big scale oil paintings, often of the people closest to him, giving them value by presenting them as figures in idealistic worlds – while at the same time showing the momentum of fear and vulnerability they carry with them.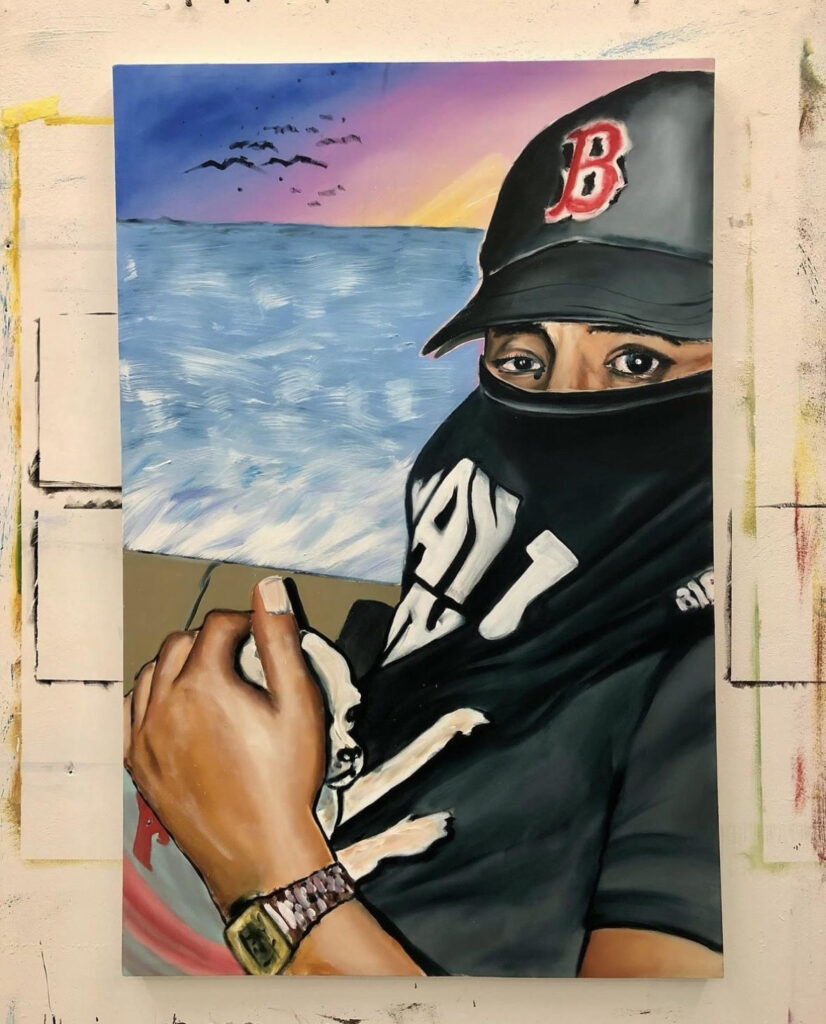 How does a regular day look like for you in Berlin Germany?
I'm working at home so there is no nice story of the ride to the studio. First I need to distract myself a little bit, so I can focus later. I go for a walk, have a coffee at Filippo in wedding then I go back home and eat a few eggs. Then eventually I start painting.
While we're on the subject, could you also tell me about your overall creative process. From start to end result.
The process is always a bit different, I like to have some reference fotos. I try to combine fotos I took myself or fotos that I found in old family albums with footage of magazines. I used to make collages, but now I'm going right on the canvas and try to make the drawing directly. Normally I would start with acrylic paint quick and wild and go over that with oil paint trying to get more details and focus. The process can also be that I paint over and redo the drawing of the painting until it fits, so sometimes I have a canvas I work on for weeks layering a big amount of paint. While other paintings just kind of happen without a lot of fighting.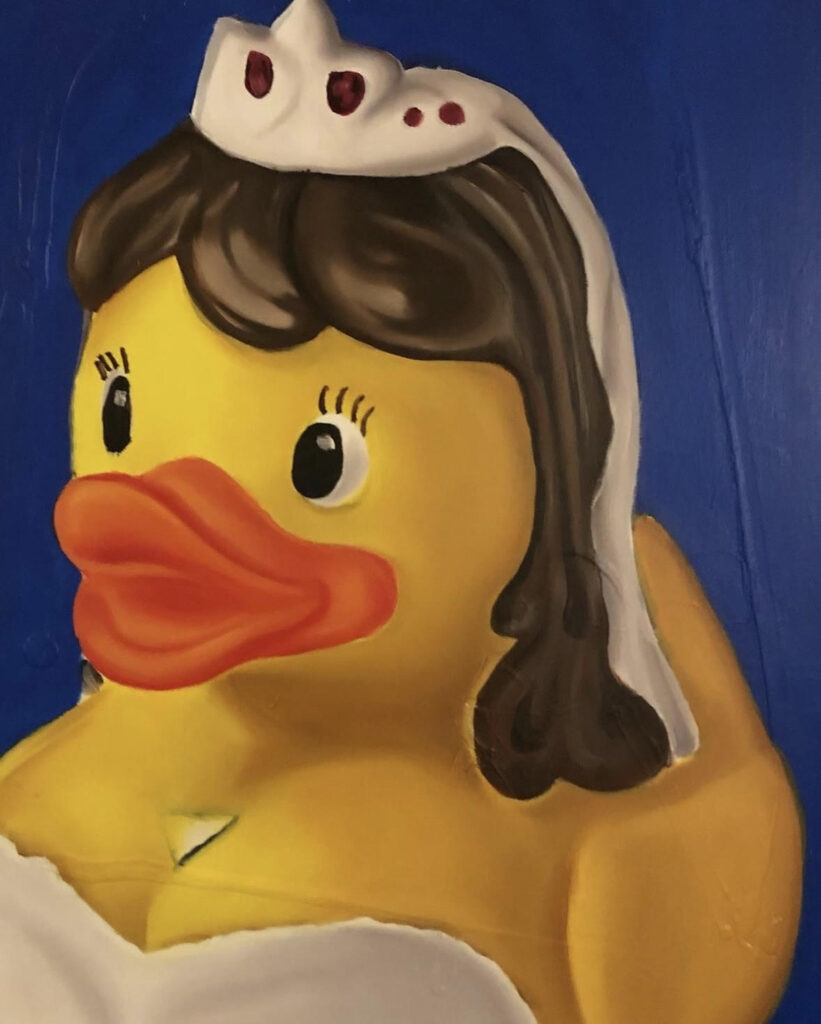 So at what age did you start painting?
I think I was 20 or so. Before that I drew a lot. My dream was to become a cartoonist in Belgium. But then I realised painting was more fun for me.
Your paintings often feature scenes that look like they could be a paused movie. How do you come up with them. Are they something you have experienced or seen somewhere? Or do you simply start to paint whatever comes to mind when first starting on a blanc canvas?
My subjects are often portraits of one person or a scene between two figures, it's often coming from memory which I combine with fotos. The paintings are staged, I try to present the figures in fantastic surroundings. That's the cinematic moment you are referring to.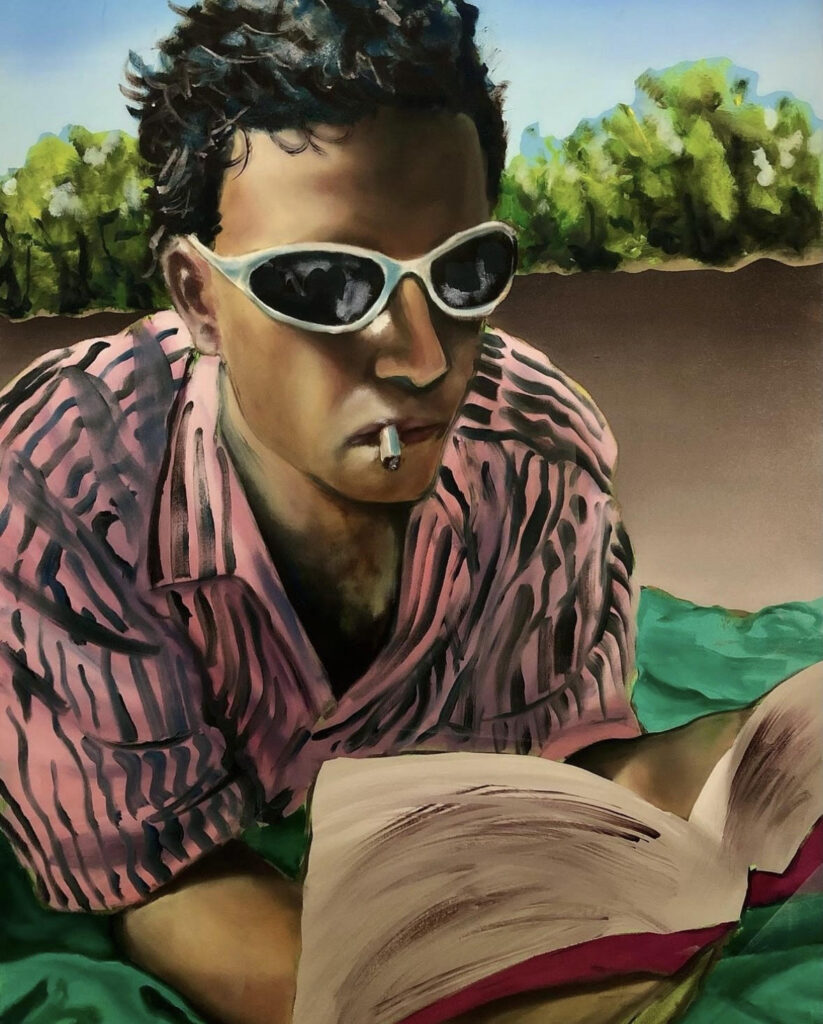 I read somewhere that you are particularly interested in the disturbing factor of a painting. Talk to me a little bit about that.
By the disturbing factor I mean the feeling that you get when you look at my paintings, the characters never really seem to be safe but neither are they in open danger. It's a bit of a tension that I create with the composition, color and the new contextualisation of the characters in an environment that is not natural.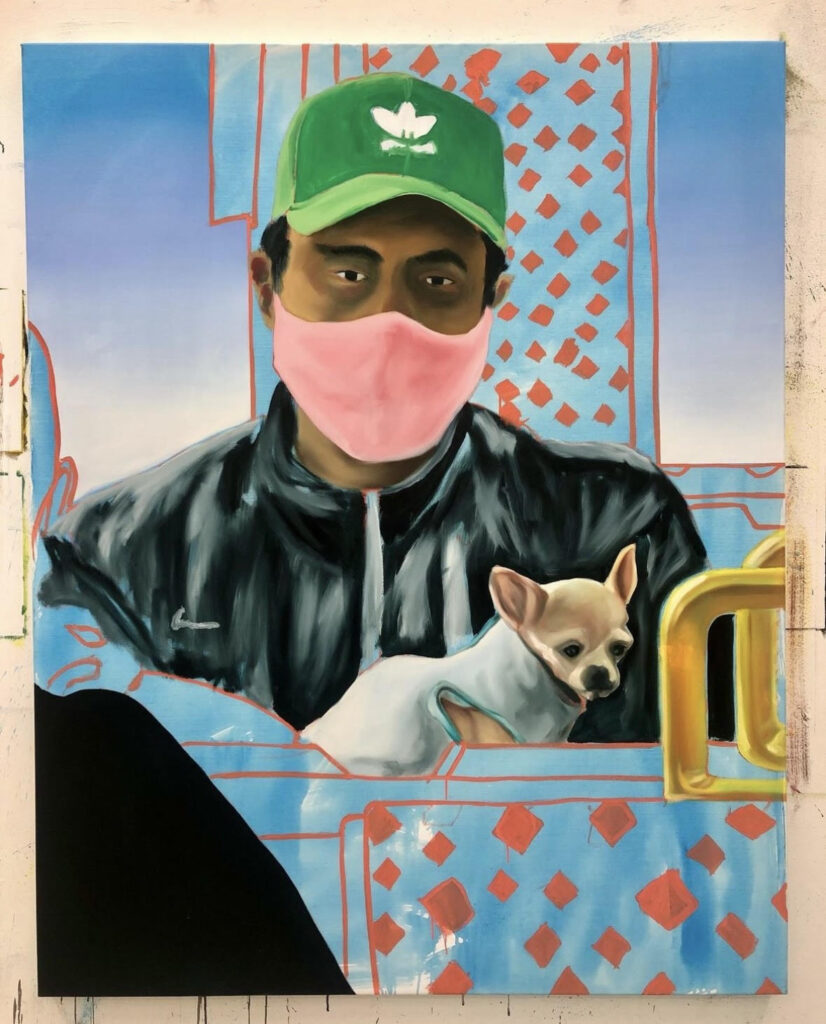 What is the inspiration behind the world of your paintings?
I don't like the word inspiration, I would say it's a necessity.
Who's your favorite artist(s) and why?
I admire the work of dozens of painters. It's difficult to only name a few, but if I have to I would say currently I'm in love with Soimadou Ibrahim. It's very fresh. I love the colors and the way he executes the paintings and make it look so easy. Same for Nadjib Benali. And Anna Nero, quite different style but I like a lot the humoristic way the objects are floating through space in her paintings.