Share this
Takashi Murakami has partnered with Perrier to create limited edition glass bottles.
The unexpected collaboration brings us vibrant graphics of Japanese creativity.
The latest partnership is a continuation of Perrier's previous projects with legendary artists such as Andy Warhol and Salvador Dalí.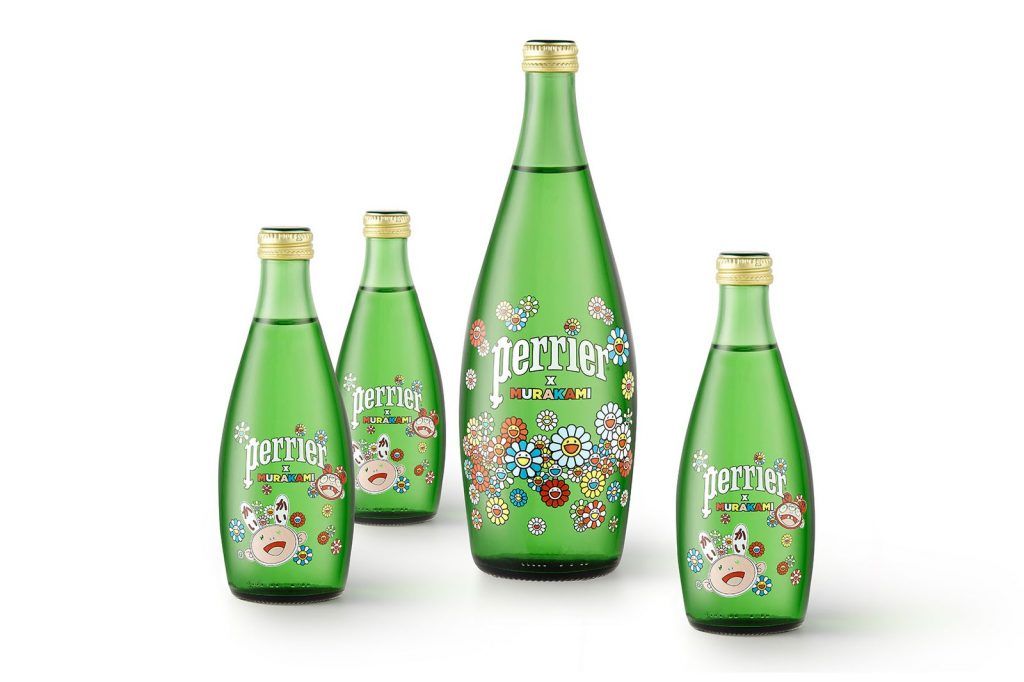 "Takashi Murakami is one of the most outstanding contemporary living artists in the world. He has succeeded in creating art that is accessible and deeply considered, with a talent for what is fresher and more relevant to the broader audience, we hope that this collaboration, inspired by the colorful pop universe of Takashi Murakami and the creative spirit of PERRIER, will increase the accessibility of art to an even wider global audience."

– Perrier global communication manager Paul Cordina
Take a closer look at the designs below. Takashi Murakami x Perrier bottles and cans will be released in early 2021, along with a 30-second animated film produced by the artist.