Share this
Following the presentation of his latest collaboration with Mercedes-Benz, Virgil Abloh has now just announced the Off-White ™ x Stüssy collaboration he has been working on.
On Instagram, Virgil showed off what appears to be a collaborative t-shirt that is based on the Black Lives Matter initiative.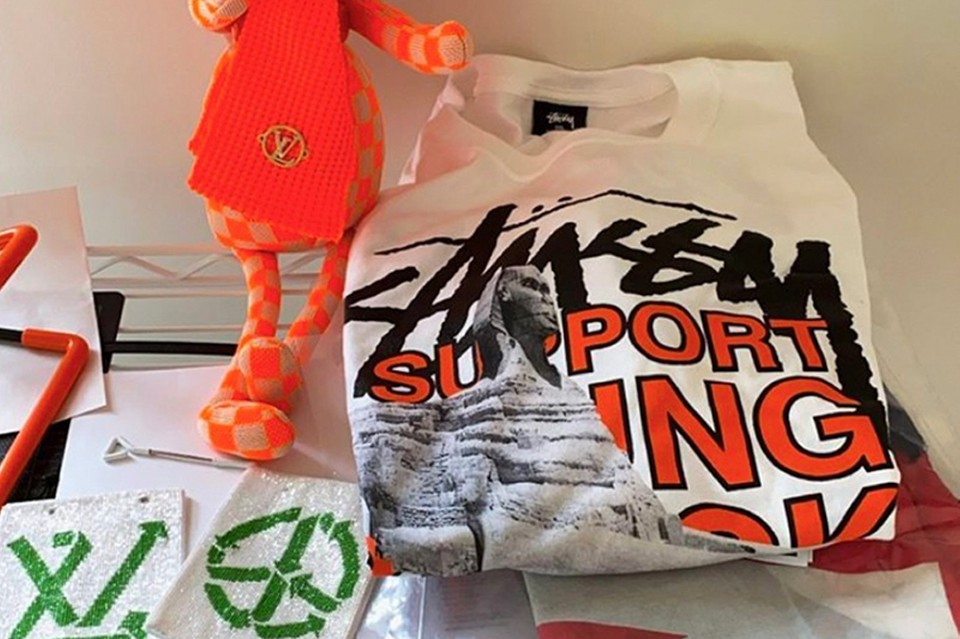 The top features the iconic Stüssy logo over the bold print "I Support Young Black Businesses" by a photo cutout of the Great Sphinx of Giza.
Although not much is known about the collaboration, the base of the shirt appears to be from Stüssy and could be an exclusive release. Stay tuned to Overstandard for more updates.