Share this
Anok Yai, the captivating South Sudanese model often referred to as a 'supernova,' takes center stage in the latest Fall / Winter 2023 campaign for the Swedish fashion brand. The campaign unfolds against enchanting backdrops, transporting us from a mesmerizing black sand beach to a pistachio-green water pond reminiscent of the fantastical forest featured in the brand's FW23 fashion show. This imaginative fusion of mysticism and creativity sets the stage for a visual narrative skillfully crafted by Carlijn Jacobs, the photographer and visionary responsible for immersing us in the beguiling world of Acne Studios.
Within this artistic journey, Anok Yai unveils the garments from the new collection designed by the creative mind behind Acne Studios, Johny Johansson. His vision for this collection seeks to illuminate the depths of darkness, drawing inspiration from Sweden's long, dim winters with scarce daylight. He explains, "With this collection, I was contemplating the gloomy winters we experience in Sweden, where daylight hours are a rarity. I aimed to capture the allure of darkness in both the collection and its surroundings."
As for the collection itself, it boasts a plethora of eye-catching pieces, including a translucent neon pink two-piece ensemble, distressed leather attire, a creatively asymmetric textured gray top, a moss green knit dress, and the brand's novel 'Multipocket' bag, a nod to vintage cameras.
For those eager to explore the Acne Studios FW23 collection, it's now available on their official website, ready to captivate fashion enthusiasts.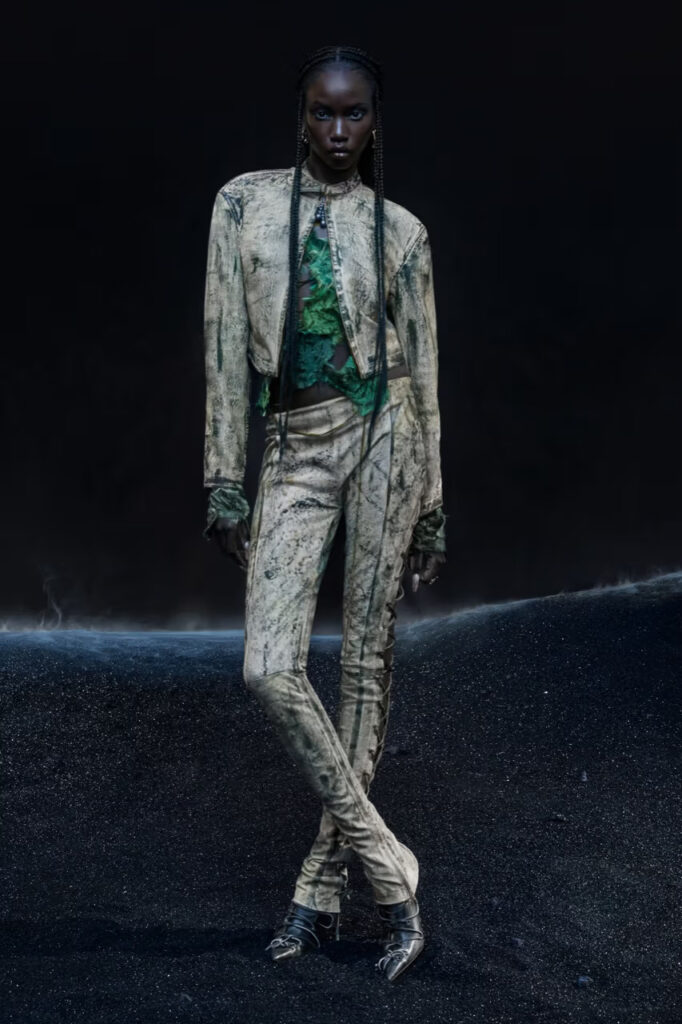 Photos: Acne Studios / Carlijn Jacobs