Share this
Alexander Anufriev (b. 1988) is one of the most talented photographers coming out of Russia, where he is based out of Moscow. In 2017 he graduated from the Rodchenko Art School, and that same year he won the Feature Shoot Emerging Photography and LensCulture Exposure Awards, as well as winning 2nd place at the Sony World Photography Awards. Before that he had already won a series of other competitions.
He works on projects describing and analyzing the social landscape of contemporary Russia, and through his photos he gives us a raw, gritty and honest look, of what life is like behind the soviet curtain.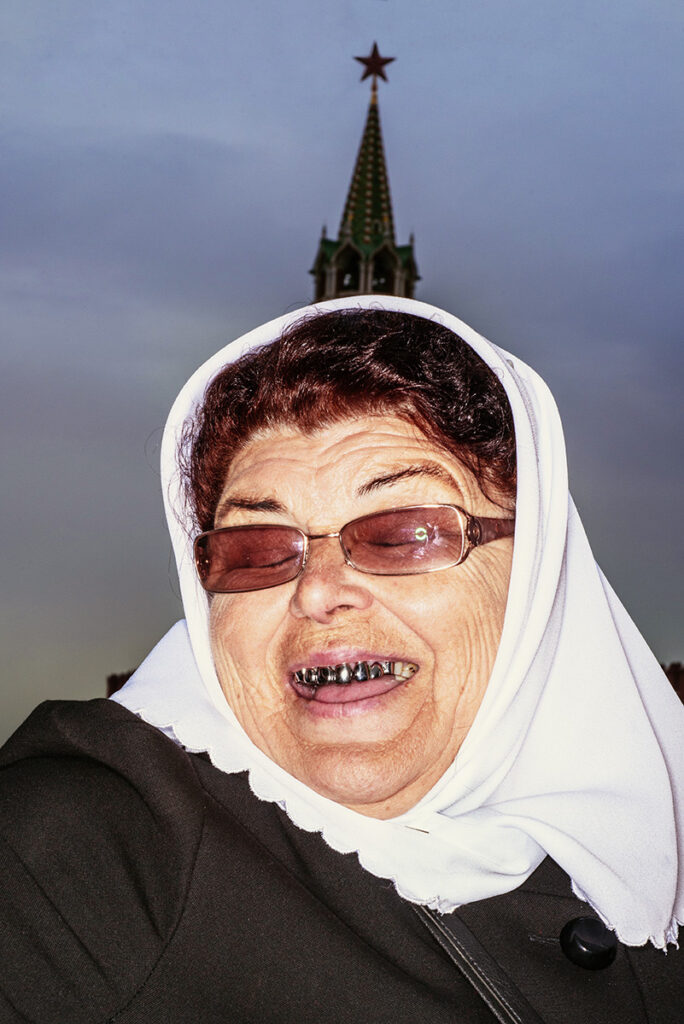 Where in Russia did you grow up and what was it like?
I was born in Ukhta, Komi Republic. It's a tiny city next to the arctic circle, where it's -40 celsius degrees during the winter. Then my father died and my mother decided to move to Moscow, so I was living in Moscow from I was 13 till now. I have left Russia because of the war in Ukraine.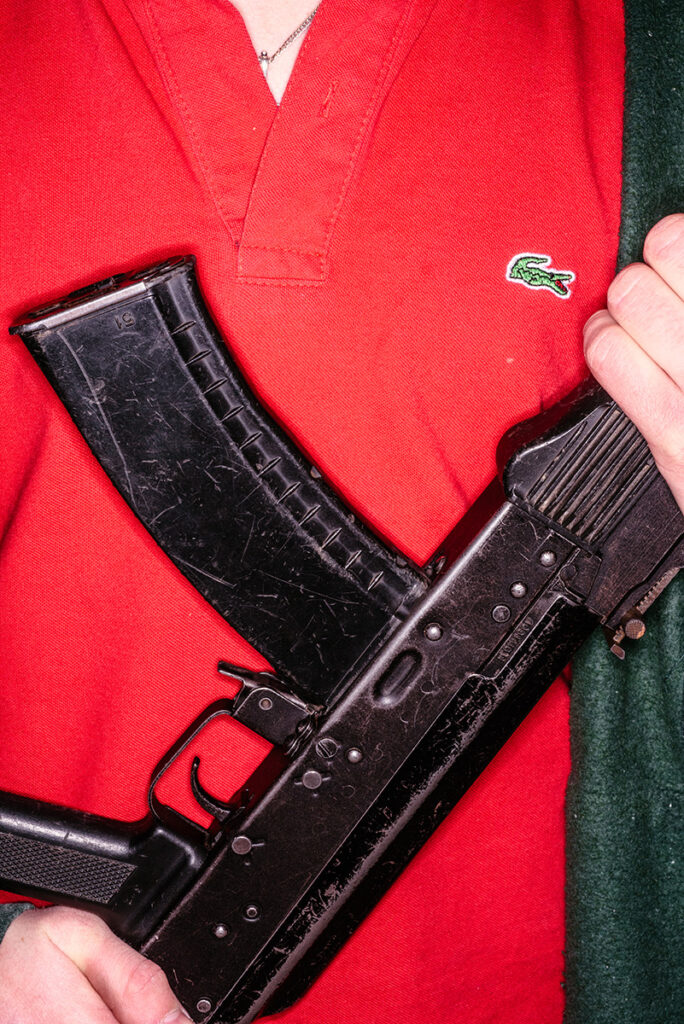 When did you start to take pictures and why?
I bought my first camera when I was 24. I was never into photography before that. I decided to try, and then I saw Alexander Petrosyan photos on the internet. This is a guy from St.Petersburg who takes some crazy photos of Russian everyday life. I was inspired by him, so I decided to quit my job at a creative agency and started to do street photography. I wasn't experienced with street photography, but it was a starting point.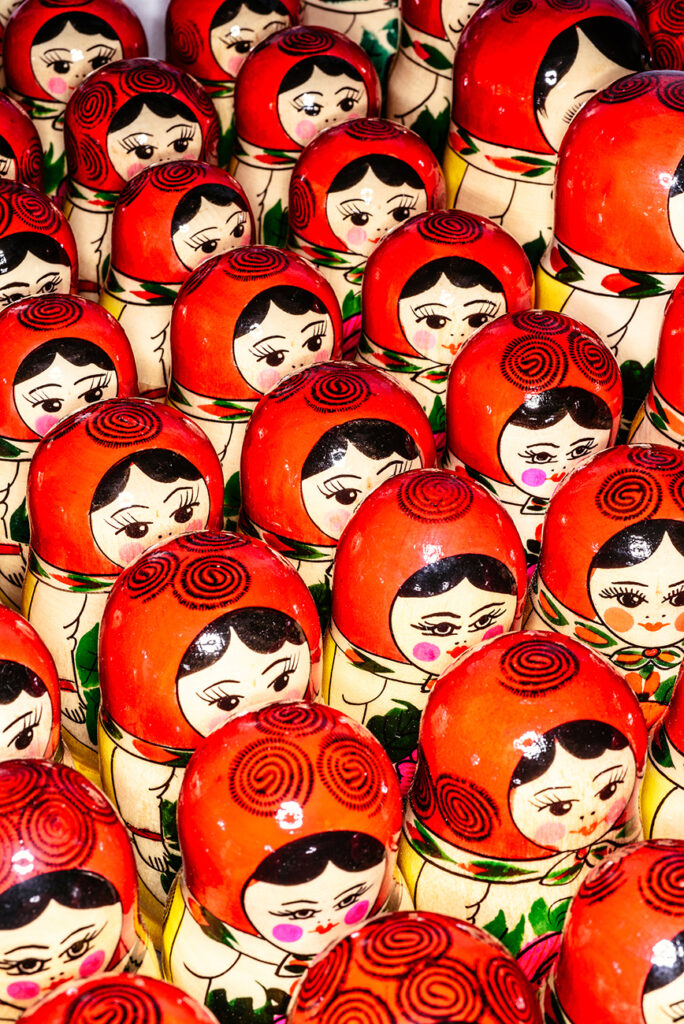 Your photographies have won a bunch of awards, which one means the most to you?
I think none of them. I'm quite disappointed in the contest system. It's easy to win something, but you have to do projects that fit into the contest system and that kills all the magic. I haven't applied to any contest since 2018.
What made you document Russian life?
Because it was obvious. I mean foreign photographers have to spend money, make visas and pay for translators. But I'm already in Russia so why not use this occasion. Also I saw that all of the foreign photographers who come to Russia shoot the same things with the same POV. I hadn't seen a colorful and sarcastic series about Russia so I decided to do it myself. It was fun and felt like playing with safe fire. But since Feb 24 some of my old photos started to terrify me. It's like looking to the past and asking myself – Why was I so thoughtless? How was I sure that something terrible would never happen?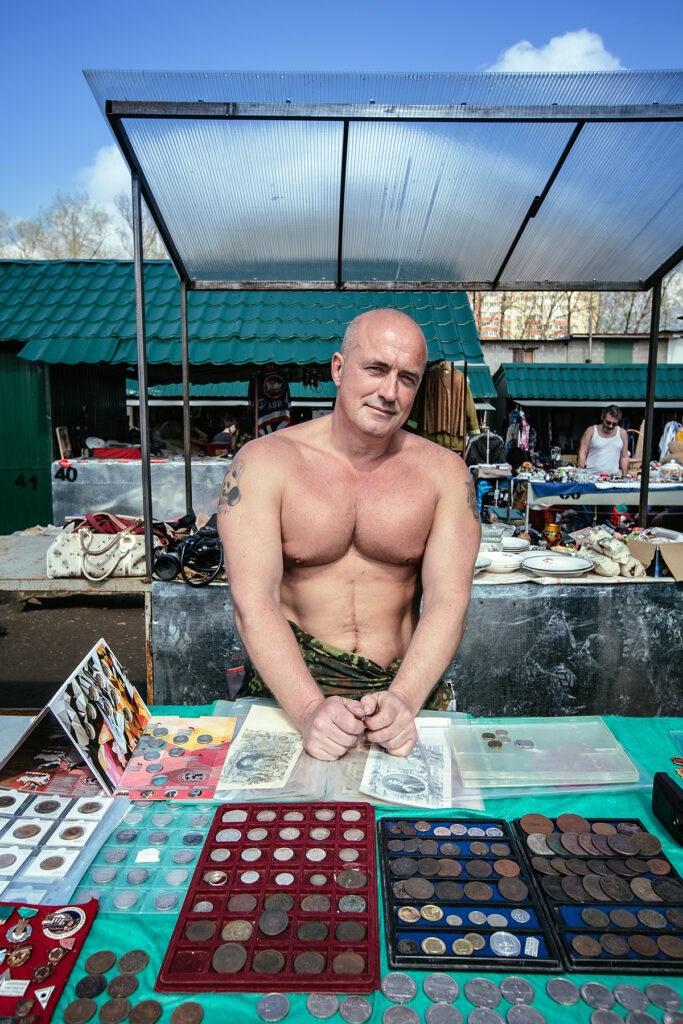 What camera and lens do you use?
Most of my personal projects were shot on Nikon d750 + 35mm lens. Now I use Nikon z7 + prime lenses. But between these cameras I tried to switch to Sony. I was shooting with Sony a7iii for almost 3 years and I can declare that Sony sucks. At least for me.
Other than the camera and lens. Are there any essential items that you always bring with you when shooting?
I use additional light almost all the time. Mostly two godox flashes. One in my hand and the second one in the assistant's hands. Godox Ad200, V1, T350. I have about 5 of them for different situations.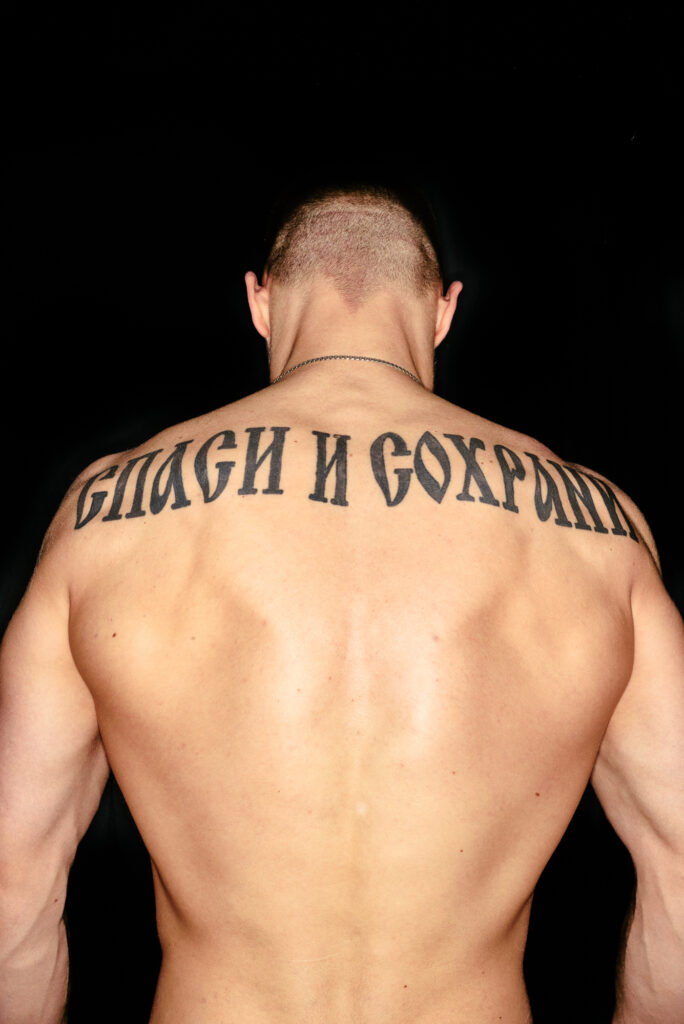 I read somewhere that you like to shoot from a distance and rarely speak to the subjects that you're shooting – while staying unnoticed. Do you think a photo is better when you get a subject in his natural element?
I was talking about trying to be unnoticed, I was talking about the "Close-Up Russia" series. It was shot with one ring flash and some of the shots were taken from behind the subjects. But in other series I shoot up-close to the scene and for the most part I'm easily noticeable + I use flashes so it makes me super noticeable.
I do very subjective photography so it makes no difference to me, if I shoot candid or if I interact with the subject to achieve what I want. I'm not a Bresson guy looking for the decisive moment. And I'm not a photojournalist and I never present my photos as an "old school" documentary. It's more important for me to find a subject or image that conveys my attitude and highlights something.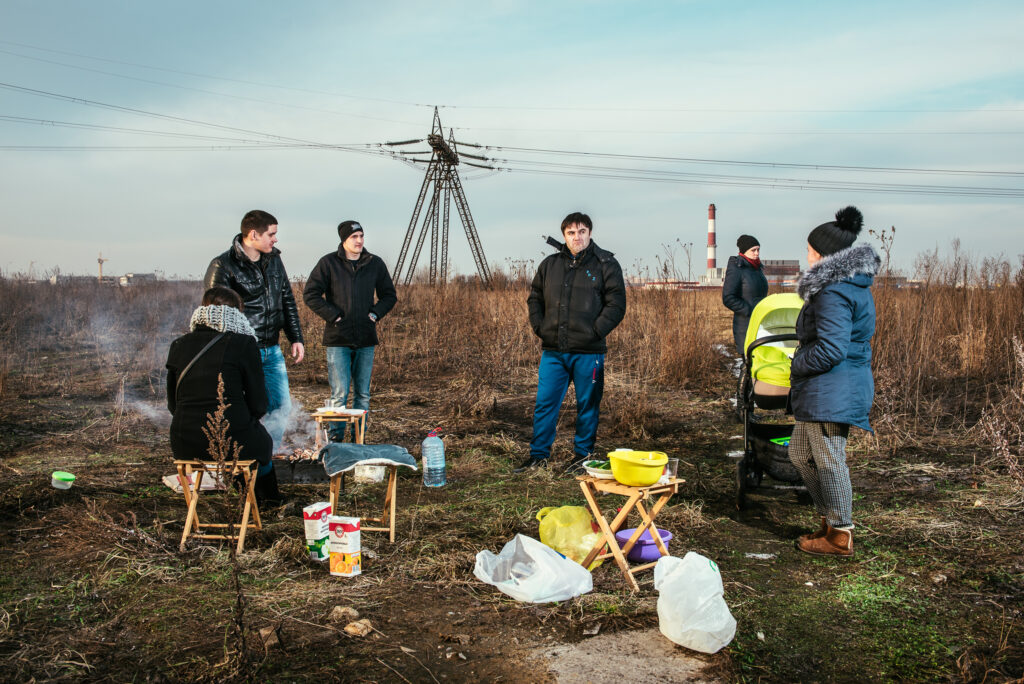 What is the best and worst thing about Russia?
The people, for both. I mean Russians can be really honest and kind. But at the same time they can be stupid, rude and easily misled. And we see that right now. Those who were fooled by propaganda shut the mouths of those who understand everything and this ends in total bullshit. And of course I hate one particular person who made this happen.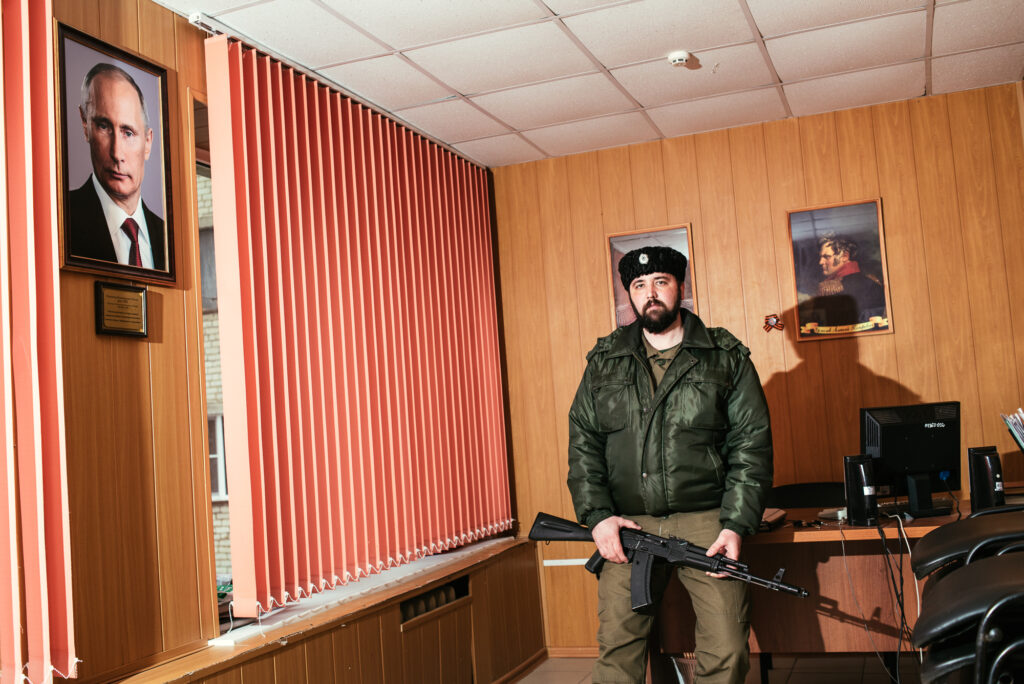 So how do you feel about the current situation between Ukraine and Russia? And what is your opinion in it?
My heart bleeds because of the horror the Ukrainians are experiencing right now. I am full of shame and guilt. I'm worried about my friends in Ukraine. I'm worried about my friends who are still in Russia. I wish I could say everything I want, but I'm scared. I will have to go back one day. And I'm currently in a country that fully depends on Russia. It's super easy to be extradited from here.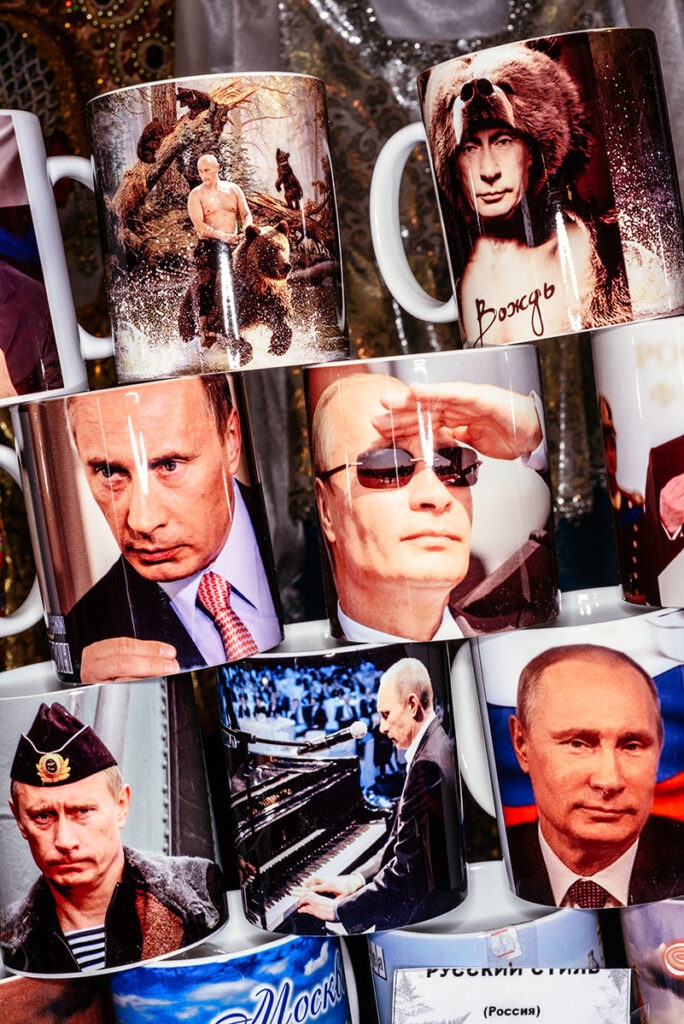 I see.. so that is the reason why you are currently in Yerevan, Armenia.
I'm here because I'm terrified of what is happening inside Russia. Those Russians who weren't fooled by propaganda are now caught in the crossfire. Our country's foreign policy is war; its domestic policy is terror. It's terrifying how quickly things have changed inside the country. All independent media have been closed in just two weeks. FB, insta, twitter – blocked. It still works via VPN but I think it will be fixed soon. Now only local Russian social networks, which are 'readable' for the police. Telegram, which has always been considered a safe messenger, has signed an agreement with the FSB and now they can read all of the correspondence. Tracking and face detection systems have been set up in Moscow – this is how the police came to my house after the rally and judged me based on these records. The cameras perfectly recognize the face and give out all the information about the person. It's illegal, but the judges don't care.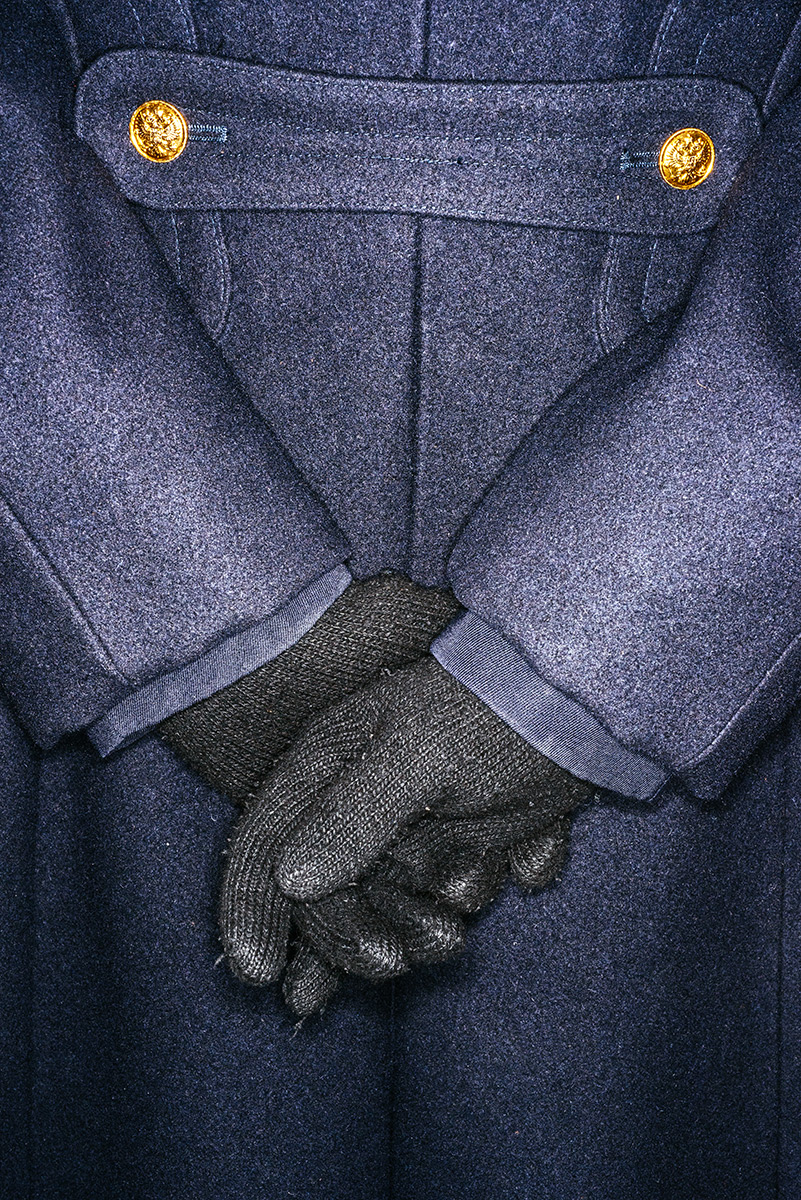 Are you worried about what the future might bring, if the war doesn't end soon?
Am I worried about nuclear war? No. I'm worried about the lives this war will ruin. I saw photos from Bucha yesterday.. and the longer it lasts, the more of that we will see.
Why did the police come to your house?
For nothing. They came to my mothers house looking for me, a few days after the rally, where I was taking pictures. They found me via the face detection system and got my name and address. A few weeks later, there was a court hearing, and I was found guilty and given a fine. Even though it is clear that I did nothing wrong. The main problem here is that the law works this way – 1st detention gives you a fine. 2nd you will be arrested for up to 15 days. 3rd arrest you will go to jail for 2-5 years. So after the 1st detention a lot of people stops going to rallys or protests. That's why you don't see the streets of Moscow crowded with people that are against the war. We are afraid. It's really scary to be in the country. People are even afraid to talk.
For more information about Alexander, check out his website and Instagram.