Share this
Madrid based gallery, Yusto Giner, presents the first solo show of the artist Ant Hamlyn (Northampton, UK 1993) in Spain.
As Glam as wild eccentric materials with a clear provocative statement are confronted with what would be a wild and ancestral tale of fables, myths and primordial rites encapsulated in their essence and fullness.
Back in May, Victoria Rivers, sat down for an interview with Ant, where he talked about his thoughts and expectations about this show.
Yes! I can't wait for Madrid in October. The show's working title is 'Love, Death & Velvet' and it will likely feature around 15 works of botanicals and fruits that speak of both love and death simultaneously. Hand stitched, stuffed and squashed. I suffered a family loss last year and have been fascinated at how flowers are given in both celebration and in grief. They are ever present in pretty much all aspects of human life. From birth to death their symbolism is rich with both historical and whimsical context. Without giving too much away, the show will also have a focus on mythology and the symbolism behind the botanicals like strawberries and fly traps for example and the relation with aphrodite and venus, both goddesses of love whose stories are that of death.

There will be some large spherical pieces, a newly developed sunflower work and a release of new miniatures. The introduction of the velvet as a material is also very exciting within this new show, velvet is traditionally used to symbolise items of extreme luxury and worth, often seen behind protective vitrines like the crown jewels or antique furniture for example, these items are protected for their intrinsic, nostalgic and historical value. By working with this material alongside high gloss coated fabric I am keen to further explore this context of nostalgia and protection against play and loss. Similarly to the context of the flowerpress, that at once destroy and preserve at the same time, the works are both a celebration and a critique.

– Ant Hamlyn, on "Love, Death & Velvet"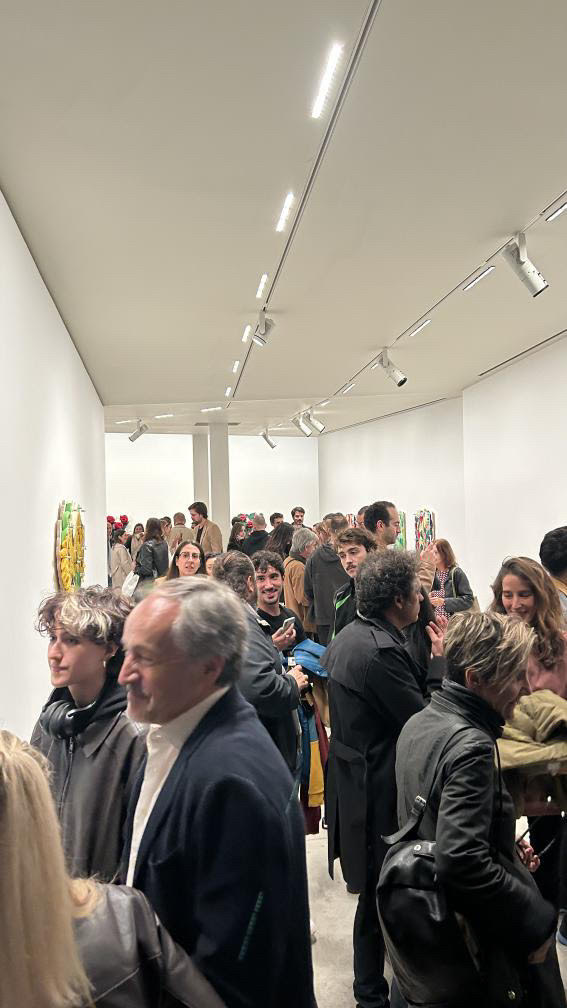 As eternal and true as the rose that never withers within its crystal bell, can we encapsulate all that she means to us?
In Ant Hamlyn's yellow brick road, we find a reality full of metaphors and meanings reproduced through the materiality that characterizes it. In a constant search to capture the essence of life, we catch the romantic death in a free but also rebellious way. We move away from the classic as did the artists of romanticism and the "artistic self" creates a world full of fantasy, where under the contemporary idea of the aesthetics of impact, underlies the deepest part of our psyche.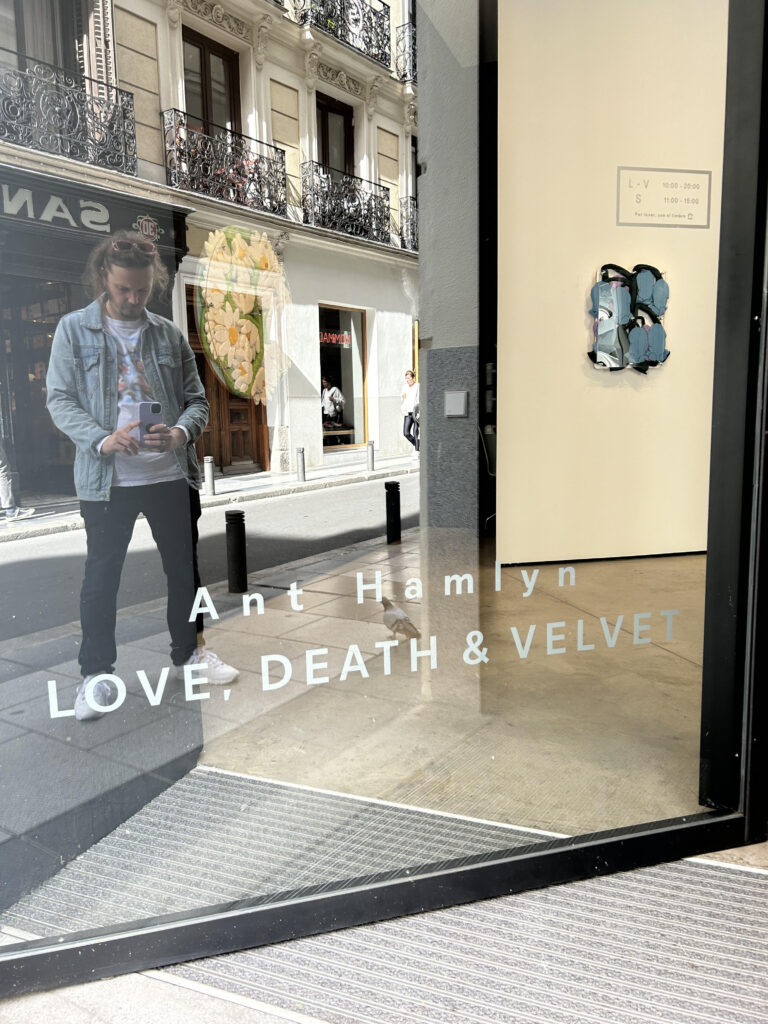 The irresistible beauty of some flowers antagonizes with their powerful darkness in a dance of perpetual seduction. Temptation and poison coexist embraced in the work itself, which shines as a prisoner in its maximum splendor.
It is in this contemporary tale of myths and legends, in this intersection of life and death, its velvety wild strawberries remind us that they were born from the tears of Aphrodite and the metamorphosis of a broken heart, which ends up turning a nymph into a sunflower full of hope.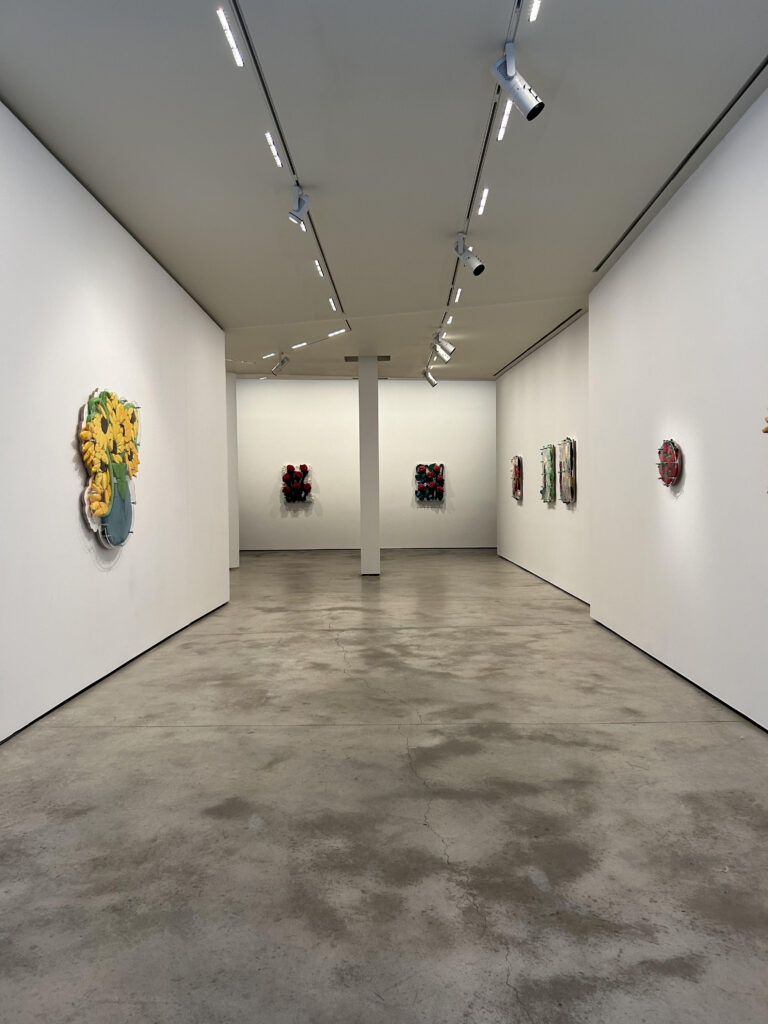 Eclectic and sophisticated, Ant Hamlyn narrates an innocent but persuasive "he loves me – he loves me not" of folklore and popular beliefs, where real love only appears if you are able to turn the bell.
Will we be able to achieve it?
Ant Hamlyn's solo show @ Yusto Giner, on the 20th October, from 19.00 – 22.00 h. @ C. del Barquillo, 25, 28004 Madrid, España.