Share this
Kristen de La Vallière, is a design editor, photographer and curator from New York, based in Paris. In 2014, she founded 'say hi to_', a global cultural design platform to support and promote contemporary designers in the format of a digital atlas. The format allows industry professionals and enthusiasts alike to discover the creative scenes of cultures around the globe through a contemporary design directory, studio visits, travel guides and architectural spots to visit. Over the years, the platform has grown to be a leading player within the world of design, and through its various interviews, conversations and exhibitions, the SHT network showcases the most inspiring creative contemporaries they come across during their travels while at the same time work to nurture the community with access to various professional opportunities and exposure to the industry's top editors, gallerists and curators."
Kristen also founded KdlV Creative, a media consulting agency which works with brands in the design, fashion, and hospitality industries internationally.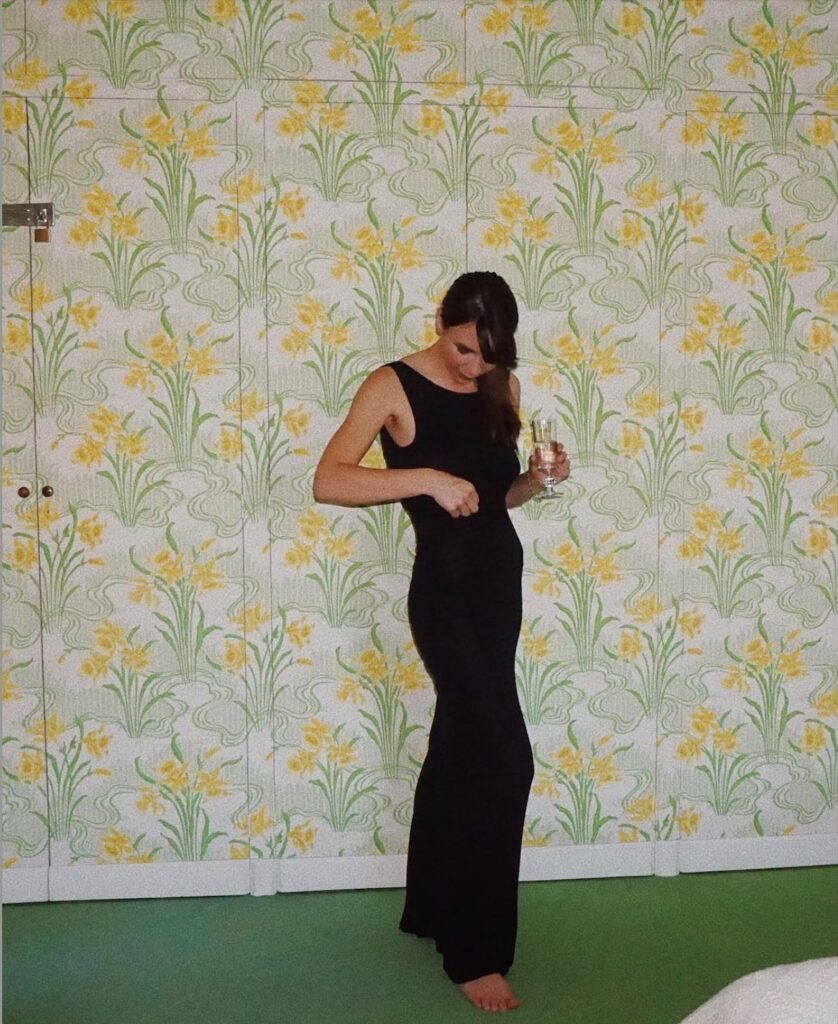 Hi Kristen! Thank you for sitting down with me. First question that I always ask. How does a regular day look like for you in Paris?
People ask me why I moved to Paris and the answer is because I want to feel like I live in my favourite film every day. With that being said, I moved here ten years ago and although the magic hasn't worn off (surprisingly?) I try to start every day with a morning run in the park Palais Royal near my home. I've been here for nine and a half years, and I suppose, like any long-term relationship, to keep the spark alive, you need to nurture it. I try to start my day remembering how lucky I am to be here, remind myself why I am here and what could be a more extravagant (yet free) luxury than exercising in the park of a once palace, underneath the windows of the ancient apartment of famed writer Colette, in the gallery hallways where Napoleon lost his virginity. Tell me that is not living in a film.
I'm afraid the rest of my answer is going to be quite dull. I have ADHD and have my own creative practice, so the only way for me to make any progress is to be very rigid with myself and have 10am-7pm office hours with a lot of structure. I travel almost 8 months of the year, so when I am home, I really enjoy having a bit of a mundane and predictable routine to make sure I can allow myself a bit more freedom to explore while on the road.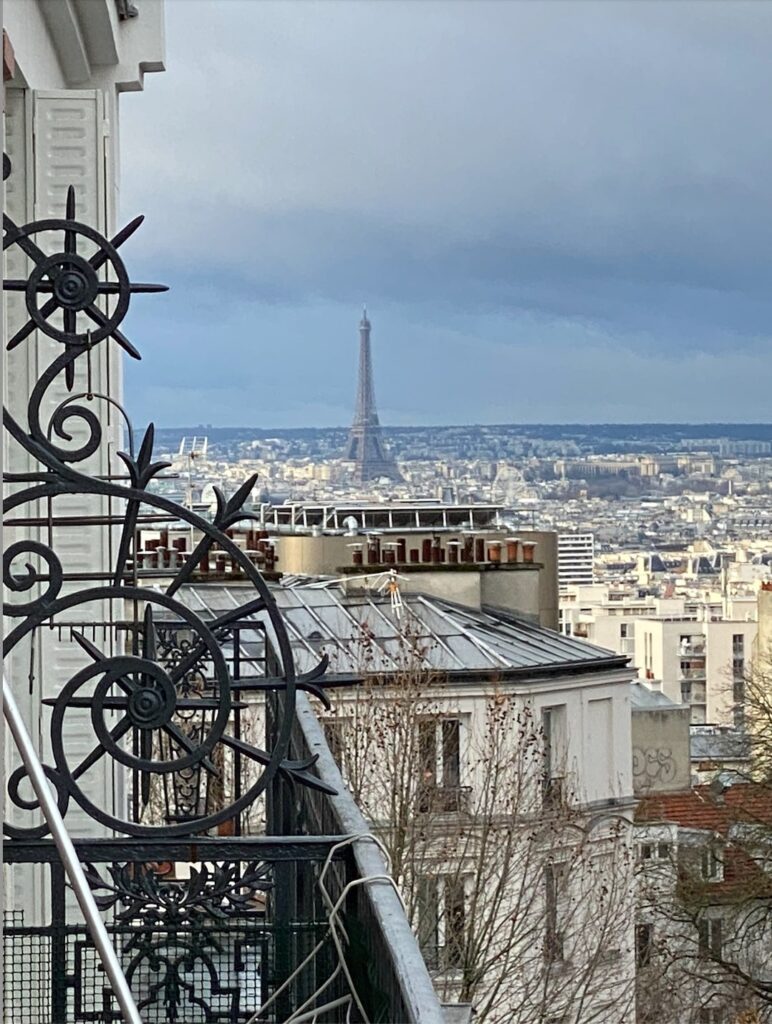 I know that you were born and raised in New York, and i'm curious as to how and why you ended up living in Paris?
It will sound cliché, but the first attraction came from the same place as a lot of little American girls; after reading lots of books, seeing the melancholic romance and beauty of Paris on screen – Paris was a dream of mine.
I mean, the pace of life here is the opposite of where I am from; the priorities are vastly different as well. New York is about ambition, power, speed, and "levelling" up – personally and professionally, so to speak – relationships are oftentimes very superficial and transactional, and everyone is always searching for the next novelty and thrill. I'm not knocking it – no amount of time abroad is going to take the New Yorker out of me, and I am so thankful to have grown up there and had the opportunity to begin my career there, which was pivotal in building my confidence and resilience, but Paris is the opposite. Moving to Paris has given me the time and freedom to actually find out who I am. In Paris, I know some people for months before knowing what they do for a living; I can date younger men who prefer I don't get Botox and want to know my opinion; I spend an entire Saturday sitting at a cafe with a wine, doing nothing and don't feel guilty. You have a very slow pace (compared to New York) but also a city of people who take pride in their work, their craft, and their knowledge. I find myself just as ambitious and creative here but just pushed and inspired by different motives and nurtured in that by the community.
They say the French will never allow you to really penetrate the society and become one of them, and that is true in some regards, but in others, it is really a country that embraces those who find themselves here. So many of France's famed actresses /entertainers (Jane Birkin, Romy Schnieder, Josephine Baker), writers (Ernest Hemmingway, Gertrude Stein), painters (Picasso, Vincent Van Gogh), and designers (Kenzo Takada, Le Corbusier) have been foreign and bloomed within Paris' unique creative ecosystem. Maybe I have a fantasy that the city will have the same effect on me.
So, after much philosophising and musing about my love and attraction to the city above, in short, I moved here with no money, no visa, no apartment, no friends, and no plan. I thought I'd stay for three months to get this French "fantasy" out of my system, but then I had a whirlwind romance which led me to being married to an older French man three months after meeting him… divorced a year later, couldn't get a job because of my poor French and had nothing to lose so created my own company and voila! I'm still here nearly ten years later.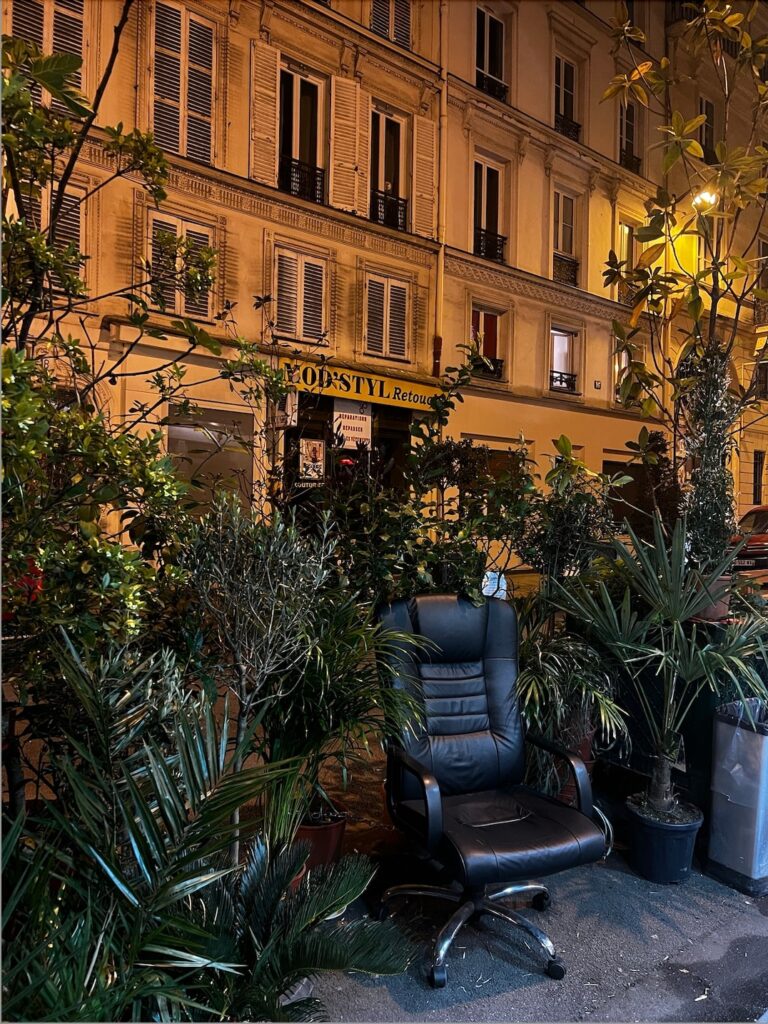 At some point you also lived in Berlin, Germany? What brought you there? And what was that experience like?
I did. I worked for an American company in New York (American Apparel), and they offered me a position to be the European Visual Manager and promised me a position in Paris. Only when I was doing my transfer and visa paperwork did I realise it was all in German, and in the end, they moved me (kind of against my will) to Berlin instead. I was a kid and just happy to be in Europe, so it was still exciting, inspiring and an amazing opportunity.
I complain a lot about my experience in Berlin… coming from being an extremely (admittedly unhealthy) workaholic New Yorker to a city which, thirteen years ago, was like Disney World for adults was a huge culture shock. The parties and drugs lasted for days (but not for me because I am the farthest thing from a party girl), the skies stayed grey for months, and the salaries didn't pay us enough even to leave if we wanted to.
With that being said, I'm quite happy I got "stuck" for three years. I made some of the best friends of my life there and, in fact, feel like I learned how to be a really good friend from some post-communist East German friends. You don't realise how little importance your culture puts on deep relationships until you hang out with people who grew up in real, reliable, and supportive communities. One thing I do love and miss is that anytime you left your apartment you had no idea where the day and night would take you. Life was totally unplanned, spontaneous and chaotic. It was thrilling.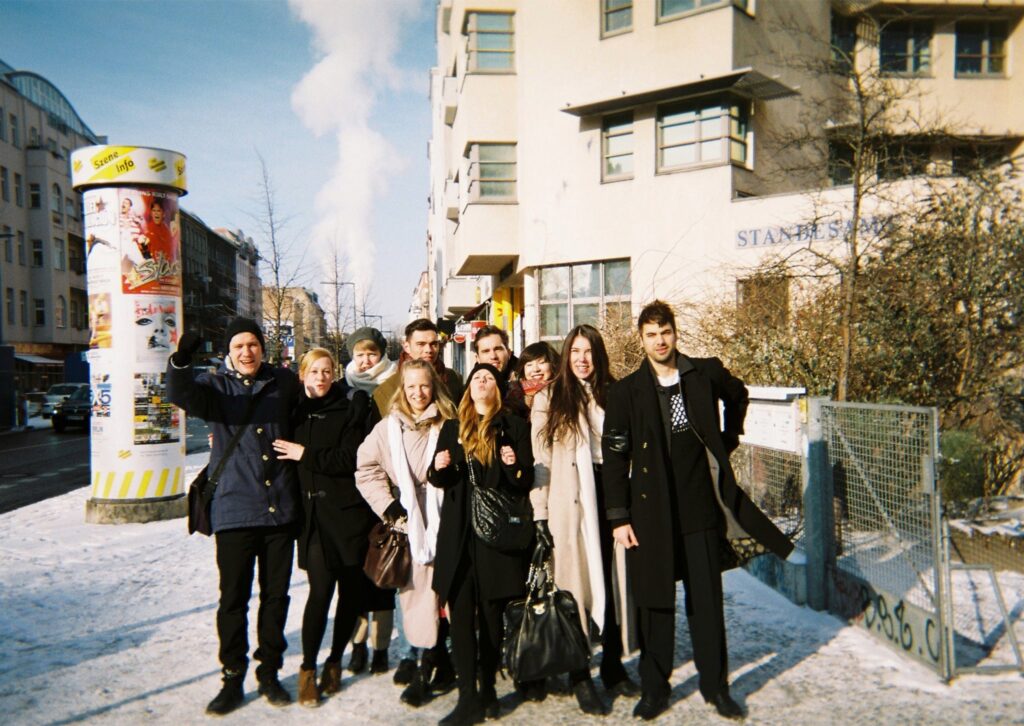 So when did you start having an interest in furniture design? And I guess creativity in general?
In Berlin! Well, as far as the start of the furniture obsession goes… Berlin, thirteen years ago was an incredible place to be young, broke and still have a palatial apartment. I had so much space and wanted to fill it. I travelled a lot for work and kept discovering amazing independent designers in each place I travelled to, and that sparked an interest in researching this domain that was completely unknown to me. There was no centralised place to see what was going on in contemporary design and functional art so I wanted to create that.
As for creativity, that has always been with me. I've always been a bit introverted and preferred to get lost in my own imagination than play with other kids (when I was very young). I was drawing, painting, and "writing" short stories since I was able to hold a pencil and brush. I got a Nikon DSL as a gift when I was in High School and later went to University to study Photojournalism. When I entered the workforce, I felt as though I was very sensitive to beauty, creativity, craft, and ambience, but I didn't feel like I had a voice or knew what I wanted to say, which is why I put being the creative myself on the shelf for a long time. I realised I was really good at supporting and helping creatives realise their projects and dreams and dedicated my career up until now to that. At thirty-five, I finally feel like I know who I am, what I want to say and how to express that… so that role may finally begin shifting.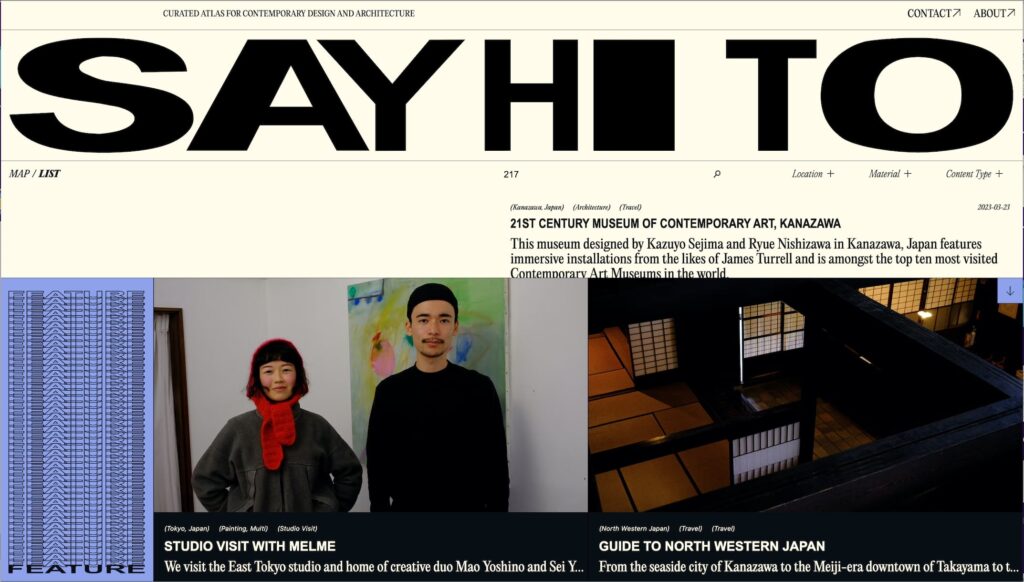 Alright, before we get into it. Can you tell me a little bit about what your background is, and what you did professionally before starting SHT?
My background is a total beautiful mess. It was a series of serendipitous opportunities, roadblocks, and a lot of hustle. A LOT of hustle.
I dropped out of university twice. I studied Photojournalism and Anthropology at Syracuse University in New York and then dropped out and went to India to pursue a photojournalism project and then to Ireland for my first love. After two years of adventures abroad, I headed home to NY and went back to University to study Graphic Design. I later dropped out after a year when my father wouldn't co-sign my University loans because he didn't like my boyfriend. I have never been able to stomach being told what to do so I gave the proverbial finger to my father, to the idea of going back to university and thankfully had a pretty nice fulltime job offer in New York City to fallback on.
I then worked full-time designing retail window displays for several years, which is the position which brought me to Europe. I was an events producer and then later a Photo and TVC producer working with fashion brands (via agencies) like Dior, Lemaire and Chanel, for almost eight years.
My father has a Broadcast Television production company in New York, so I guess growing up on set and location somehow showed me alternative possibilities to a viable career where you can work alongside creatives without needing to be one… In the end, all of these adventures and detours have been the building blocks to the foundation of what my career and company is today.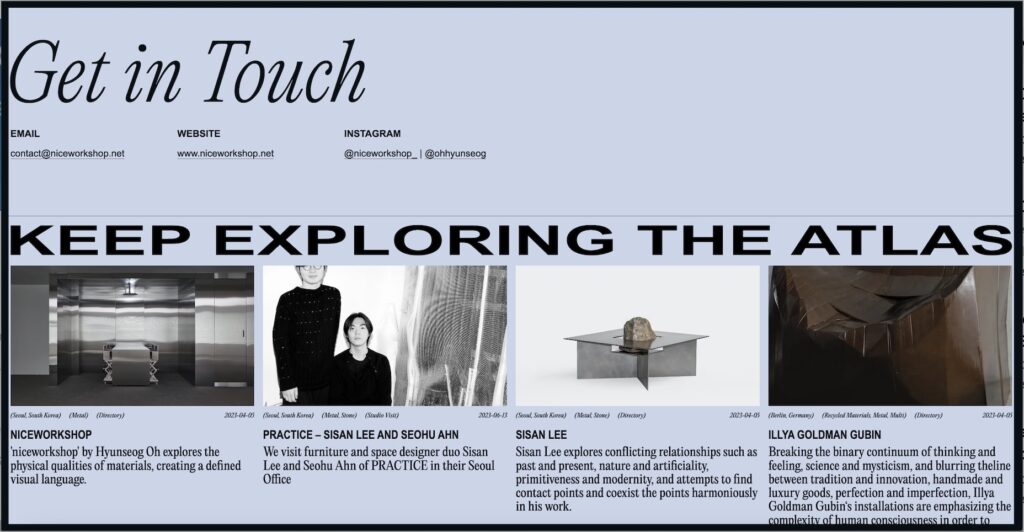 So, in 2014 you decided to start "say hi to_". What sparked the idea and what made you pursue it? Also, what was your initial plan for the platform?
It actually came to me in a dream. I was in Berlin and I hated my job and my boss and let's be frank, Berlin itself. I quit my job, bought a one-way ticket to Paris for three months later and in the meantime I told myself that I needed to figure out what the hell I wanted to do with my life by the time I got on that flight to Paris.
I decided the three things that interested me most were Film, Photography and Furniture Design… so as if I had a fulltime job, I made office hours for myself where I would research these three topics through watching documentaries, going to film festivals, design exhibitions, reading, buying drinks for people in these industries in exchange for picking their brains – with a very structured plan I made for myself. In the end, with all of that research and immersion in to these worlds I simultaneous realised that I still don't have a vision for what I wanted to say and do with photography and film and at the same time had a dream which showed a platform to explore contemporary design. How lucky to have your entire plan come to you in a dream? When does that happen?? It actually working though I attribute to luck and timing. I didn't really have any competition at the time that it grew exponentially. As I mentioned earlier, a lot of serendipitous gifts and chances.
As for my initial plan, I wanted to do what I knew how to do (produce) and share the stories of designers, connect designers and collectors, and initially I wanted to create an eCommerce platform. I dabbled in that and failed miserably so stuck to what I was good at.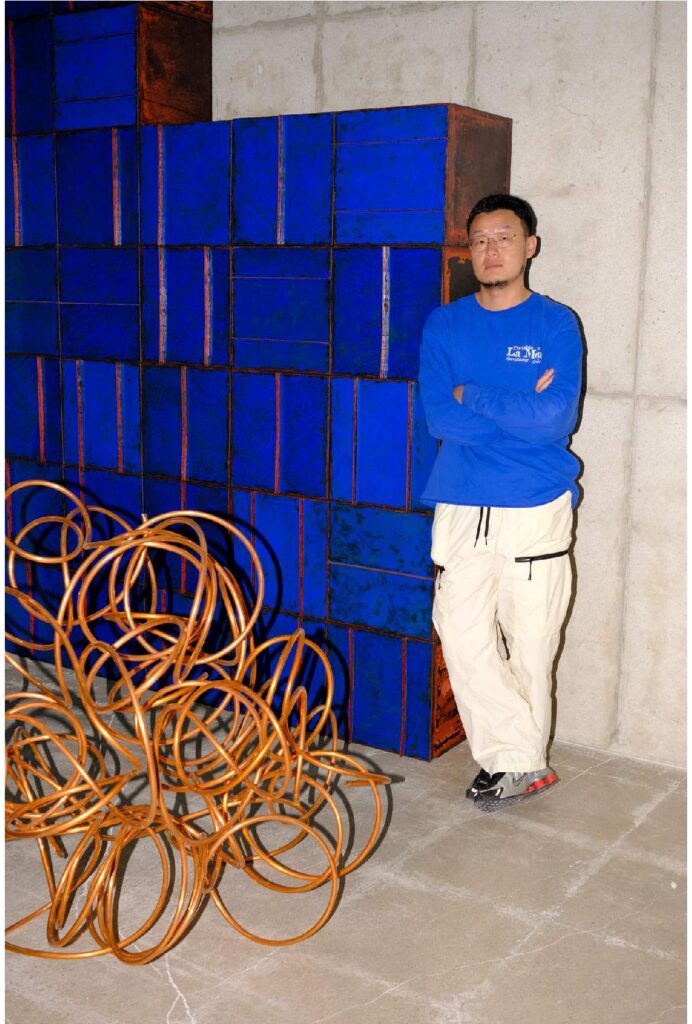 Thinking back to the beginning. What has been some of the biggest obstacles in building SHT? And what has been the most valuable lesson you've learned so far?
I guess despite having virtually no overhead, I didn't have enough money to do what I wanted to do. I actually didn't work on any paid jobs for four or five months at one point and dedicated all of this time to producing a physical magazine. Aside from not earning any money (and already being broke) for all of those months – I got photographers, graphic designers, translators, and editors involved in this passion project. Not to mention all of the designers we interviewed. I was so passionate and desperately naïve… I just pushed forward without much thought. After all of that collective work, I had no idea how to go about financing and distribution, and nobody wanted to advertise in a first-time magazine. It was obviously a disappointment for me after working tirelessly and almost making myself homeless in the process, but it was truly devastating and deeply embarrassing that I wasted all of those talented creatives' time. We were all working for free, and I couldn't even offer them exposure because we couldn't bring the project to life. Being young, naive and passionate can be a great thing, but also, don't bite off more than you can chew! Or get a good partner who is possibly more business-minded if you are the passionate, creative initiator.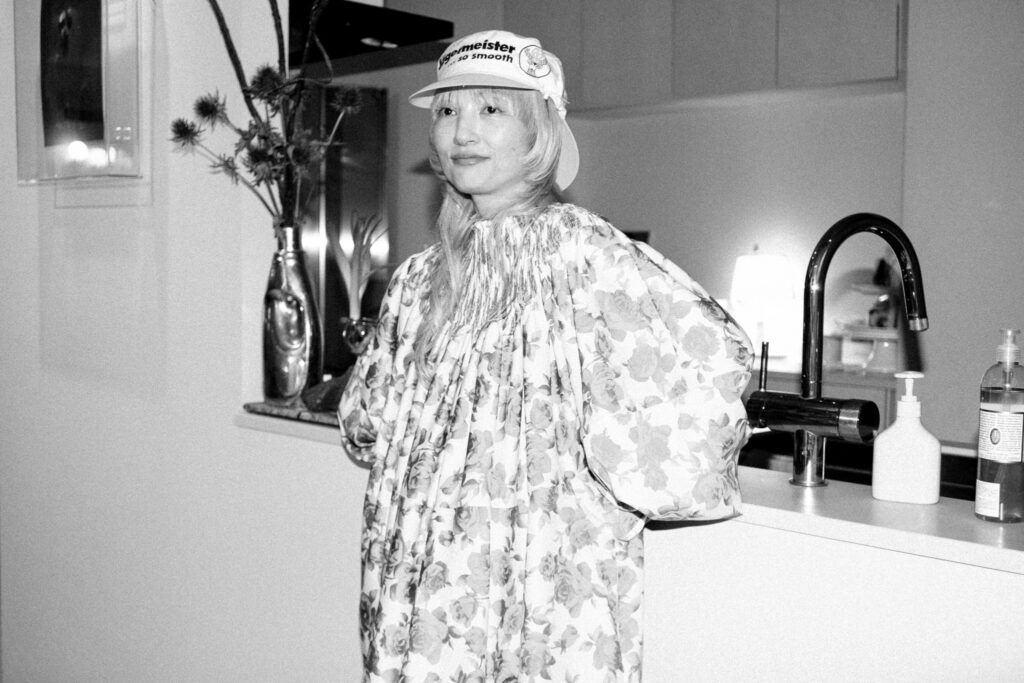 Quick question. "say hi to_". How did you come up with that name? And forgive me if I'm wrong, but you recently added "ATLAS" to it. What was the reason behind that?
When I was a teenager, I followed the blog of South Korean model Daul Kim. She was so funny, raw, authentic and rebellious. I really looked up to her. She started every blog post with a title in the format of "say hi to_ forking yourself", "say hi to_ fashion week shitstorm", etc.… She sadly took her life (in Paris, actually), and it was some type of quiet Homage to her… to this person, I didn't know but who deeply impacted and unknowingly accompanied me through my angsty and depressed teenage years.
Anyways, it is a way to present a designer, a place, a topic. say hi to_ OVERSTANDARD.
say hi to_ used to be a digital media and magazine, but I just felt like both myself and the community outgrew this format. I didn't have time to be consistent with updating it; I didn't have the resources to hire other writers; I got too caught up with trends – it just wasn't making me happy anymore. Also, with having a magazine, you are constantly being pitched by PR agents, designers, brands… I am doing this from a place of genuine curiosity and thrill of research, discovery and human connection. As I mentioned earlier, I am quite an introverted person and was completely and utterly overwhelmed with the constant solicitation. Don't get me wrong, it is very flattering, and I am humbled to think so many people were interested in having us cover their work, but I just wanted to take a step back and find joy in the research and one-to-one conversations again.
I closed the website for one or two years and decided to meditate on what new format the project could be resurrected as. I love discovering different cities, countries and cultures through the lens of design and architecture. I had the idea to create a new platform which was more of a timeless resource in an exploratory atlas format. So, to not be confused with a magazine, we shifted the vocabulary to Atlas.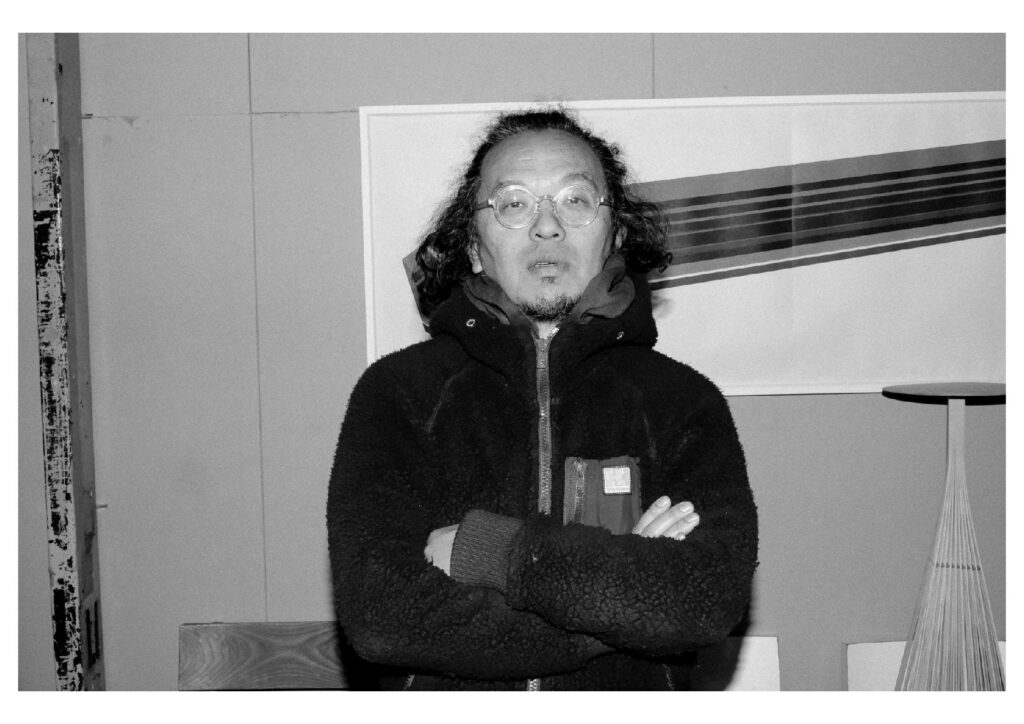 One of the reasons to why you started SHT, was your passion for supporting designers in exhibitions and articles who do good work and are also good humans. You saw it as the person behind the work that mattered, and not the work itself. That's a very interesting approach and refreshing way of looking at it. Can you talk to me about that?
Oh, actually, that is not quite what I said or meant. I think we had some miscommunication. I think the work absolutely matters, but the person behind the work matters as much. When I began my career (and definitely in the decades preceding this), there was an acceptance for very talented creative people having the ability to let their egos run away with themselves and to throw temper tantrums, micro-aggress employees and colleagues, openly share racist, homophobic or misogynist rhetoric in the workplace – basically be twats. It was about the work (only), not the person. I totally disagree with this.
I understand that my role is somewhat one of a (gate-keeper), and I feel that myself and others in similar positions have a responsibility to support and grant access to tomorrow's stars but also to create an ecosystem and environment where empathy and kindness go hand in hand with talent. I think that if we don't give space to unkind people when they are not given the same opportunities despite their talent, they will be forced to reflect on their behaviour and hopefully evolve. Life is too short and stressful enough to put up with assholes. Hopefully, the younger generation will have it better in the workplace, and if I can be a tiny cog in the machine to make that happen, I will feel like I have accomplished something.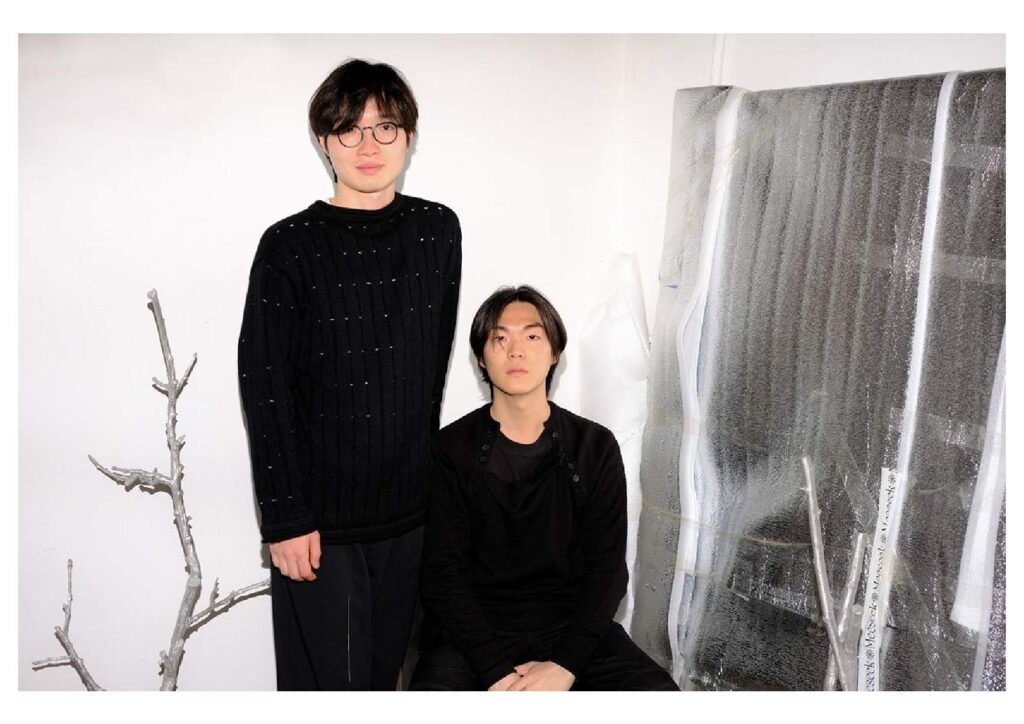 Yeah I misunderstood. Thank you for explaining it to me :). Alright. So I know that you travel eight to nine months of the year. What drives you? And do you ever feel lonely?
I get extremely restless being in the same place for too much time. I think there are two types of people – those who thrive and get energy from having a stable home, network and routine and those who thrive and get energy from moving, seeing new things, and going out of their comfort zone. I am the latter. Although it is changing with age, I must say.
I actually absolutely love travelling alone. I love going somewhere totally new, where I don't know one person, don't know the aromas in the air when I get off the plane, don't know the language. There is something so stimulating, exhilarating and freeing about this. You notice everything around you. Your senses are razor-sharp.
I think the nature of my job makes that situation more comfortable because, of course, I reach out to the designers and creatives I want to meet, to interview, and that opens up the city and the country to me through their networks and eyes. But I think you see so much more, and you get out of your comfort zone and build relationships with people you may never would have had time with if you travelled to the place with people you knew.
I wouldn't really say I ever get lonely, per-se… Is it bad to say that hanging out with myself is my favourite thing to do? I have an insatiable curiosity and a lot of energy to get out and do things. I can't say I ever really feel bored. Also, I send about 400 voice notes to friends all around the world every day, so I am always connected even if we are not together physically, haha. All of the travel does get in the way of establishing long-term romantic partnerships, though, so I'd say that is the only thing that I feel like I miss out on a bit with this lifestyle.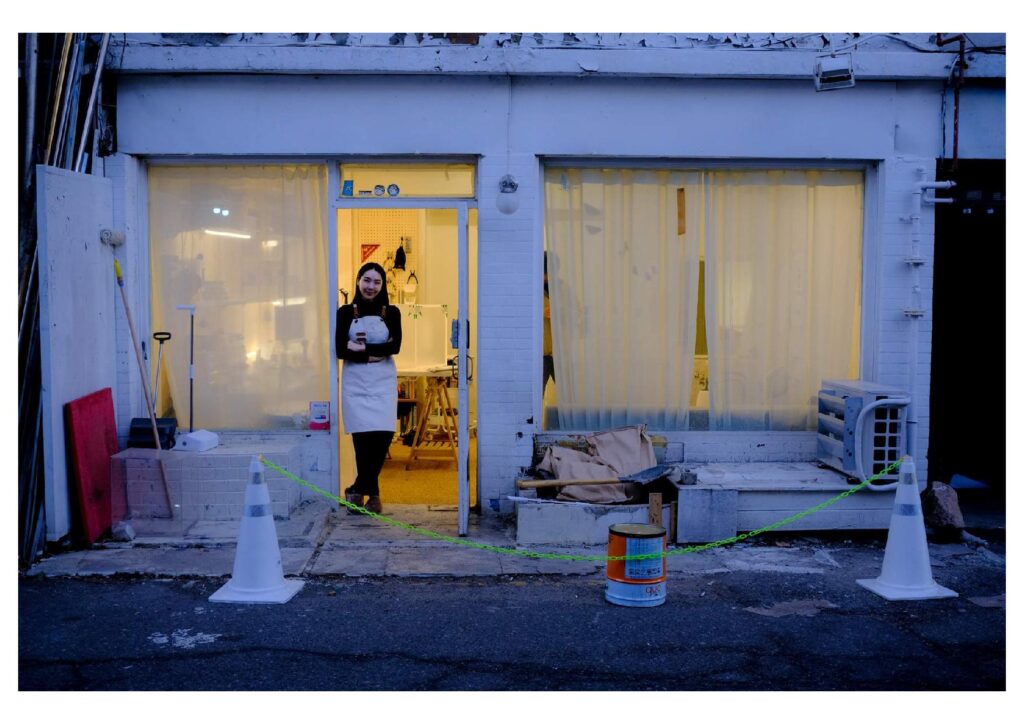 Speaking of travelling. This year, you spent five months in Japan and Korea. Can you talk to me about that experience? And what was the occasion for your visit?
I have been going to Korea for the past six years as I produce a conference called Design Salon Seoul each December. It feels like a second home at this point as I always spend at least one month there each time and have fallen in love with the culture and people.
I knew I was going to be launching this new iteration of my project, say hi to_, and I thought it would be great to have the first year be focused on Korea and Japan. For me, Korea has the most exciting contemporary design scene worldwide, and I really wanted to tap into that sooner rather than later. Japan is famous for its rich history in craft. Yet, I think there is still some type of cultural veil around the country when it comes to the rest of the world knowing what is going on in the contemporary creative scene and I was very interested in experiencing it firsthand. I followed the fire burning inside of me, as I always do. It comes down to intuition and where my heart and interests take me.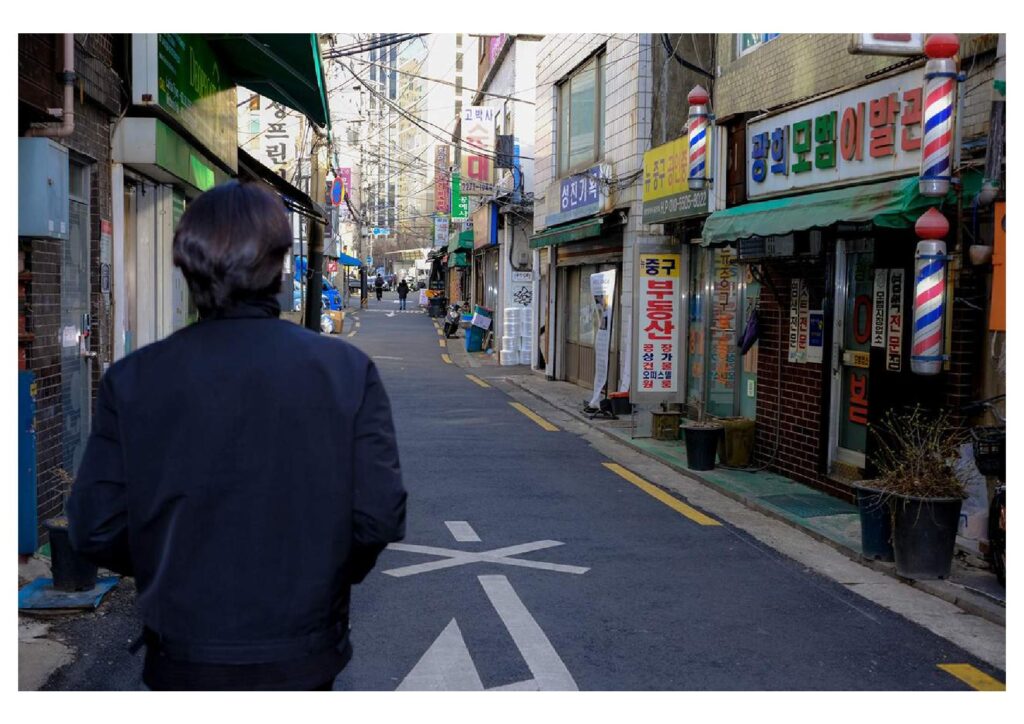 Out of all the countries you've visited. Which has been your favorite and why?
Oh, that is so hard to say… I think all of them have been my favourites for different reasons, depending on the context, etc. Korea has been my longtime favourite for its innovation, hospitality, creativity and abundance of nature. I am also deeply drawn to Mexico for its energy, extremely rich culture(s), diverse variety of landscapes from deserts to jungles to mountains, architecture and the spirit of the people. Japan for the stillness and contemplation you find within yourself when you are there, the juxtaposition of eclectic subcultures and orderly tradition, architecture and appreciation for ritual and history.
But in terms of pleasant surprises, while travelling in the context of design and architecture rather than solely my personal attraction, I would have to say I was so pleasantly surprised going to both Bucharest and Nairobi. I arrived in both cities without much prior knowledge; I didn't know what to expect (a little pleasure I try to afford myself from time to time) and was fascinated to find a conglomerate of very different types of architectural gems, styles, histories and vibrant creative scenes which deviated to what I normally research [furniture and functional art]. Both cities had a certain chaotic and palpable energy in the air. Nairobi is so technically advanced when it comes to certain digital and technology-based design initiatives. I definitely want to spend more time in both places.
Oh, and then there is India… Okay – I told you – I can't choose!!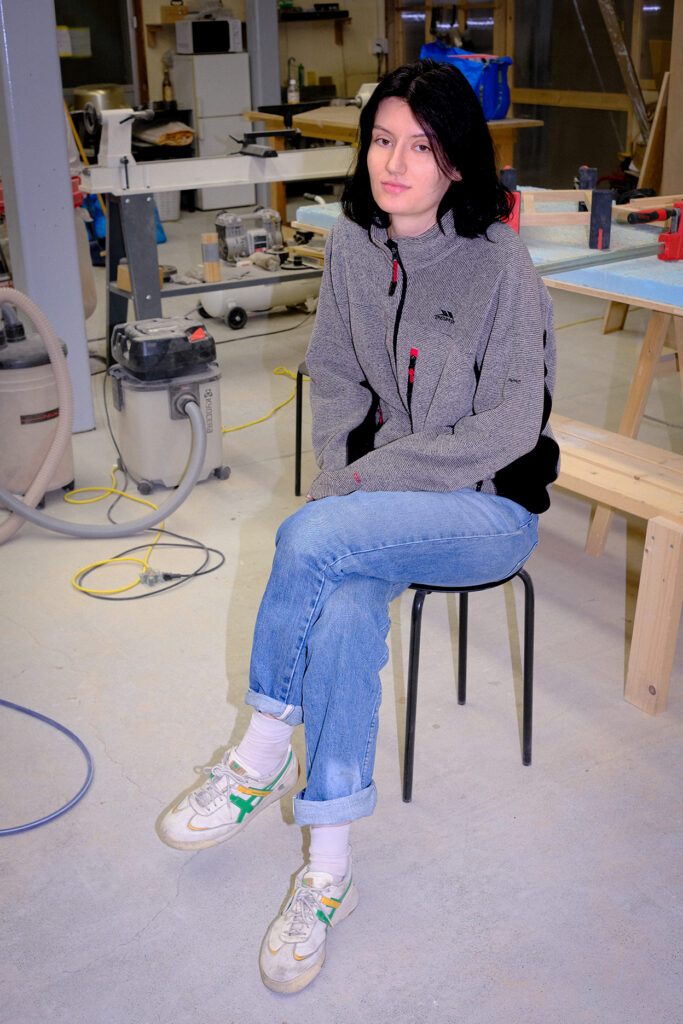 You've been able to make a living, running SHT for a while, and you're probably used to it by now. My question is. How did it feel like in the beginning, when you realized that this was now your full time job? What was that experience like?
It was a very slow burn… I still did freelance production work for the first two or three years of having say hi to_. Not only did I not make any money for the first two years of establishing the business, but I also didn't really even know how I was going to monetise it.
It was more important for me to build a community and space I wanted to be in rather than starting from the point of thinking about the money part. Eventually, when you build something, opportunities come. Those opportunities then ended up carving the path to financial independence with the project. Now that the platform has been established for nine years, I have launched my own creative agency KdlV Creative, which is a creative agency and consulting firm. We accompany designers and brands in building their image, voice, producing campaigns and doing art direction for them. We also do strategic consulting, communications strategy and social media management.
To answer your question, though, I am still pinching myself that it became successful. I was always confident in my ability, but maybe not in how I would apply that… I think we all have a bit of imposter syndrome (I certainly do!), and I still need to remind myself that I worked hard to make this a reality!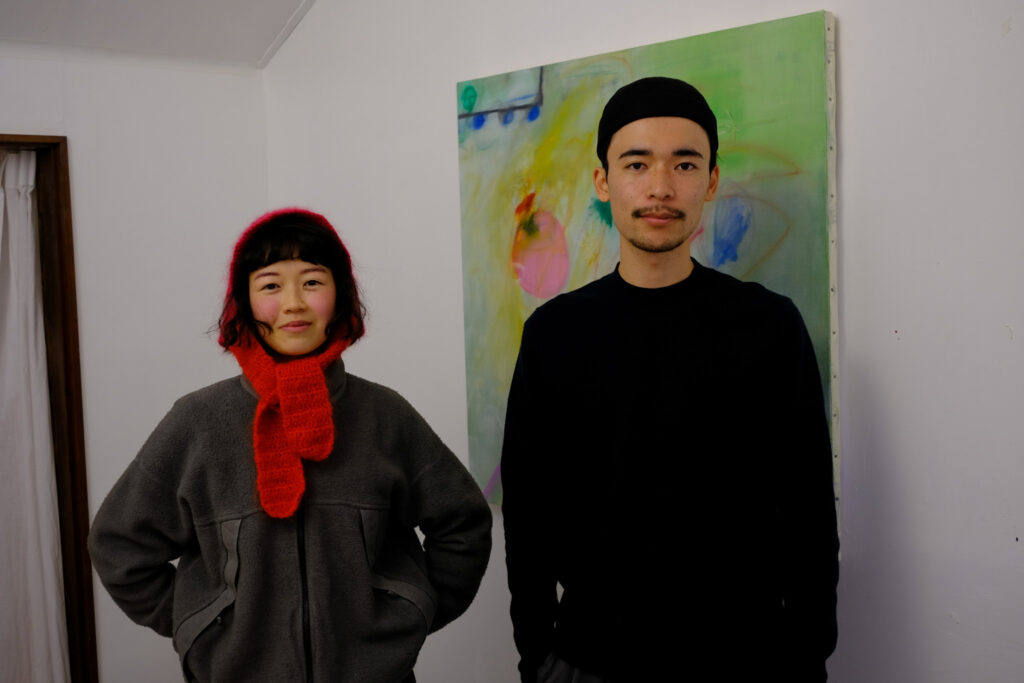 I know that you're interested in the lack of critique in the design world vs the art and film world, where there are plenty. Can you elaborate on that for me?
I can't quite put my finger on why there is no criticism in design… It is healthy to keep the creative canon moving, improving, and innovating (and in the right direction), but it seems like whenever there is critique, people take it very personally in our industry. In general, people in the design scene are very nice and used to a comforting and welcoming environment compared to the hyper-competitive and difficult worlds of fashion and contemporary art. Maybe we have become too soft in the design scene? Forgot about our constructive crit sessions in art school?
I have learned first-hand that vendettas can be formed after poorly digested critiques, and to be honest, I hate drama so much that I decided that even if we do need design criticism, it is not going to be coming from me anymore! Someone should do it, though. We need it.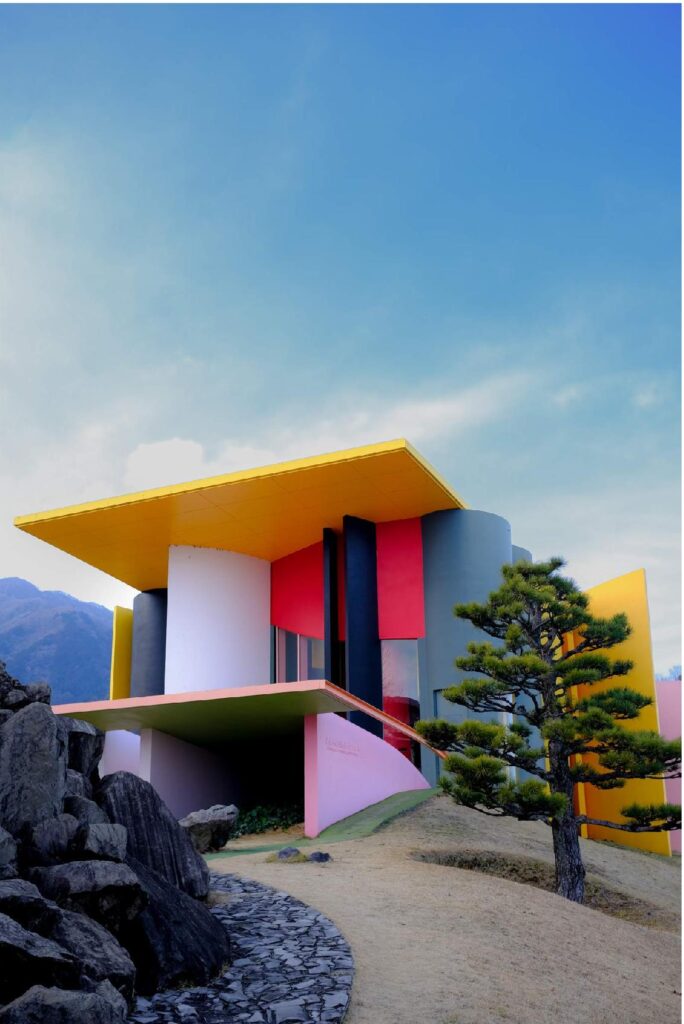 You've worked with big-name brands such as Hem, Lemaire, YOOX, and MINI Cooper – Do you ever get nervous or feel the pressure to deliver?
Oh, of course. I think it depends on what I am doing, but a lot of the projects I take on challenge the limits of my comfort zone and push boundaries to what I have already done in the past, so it is always scary when you propose something new, and you think – but can I make it happen? In the end, when you care about what you do, you always find a way to make it work… It would be boring not to challenge yourself.
How do you deal with creative blocks?
I watch a lot of very visually stimulating films, read, go through visual research, go for long walks with NTS radio playing in my headphones.. and, when possible – travel. There is nothing like getting out of your comfort zone and immersing yourself somewhere new to get new ideas.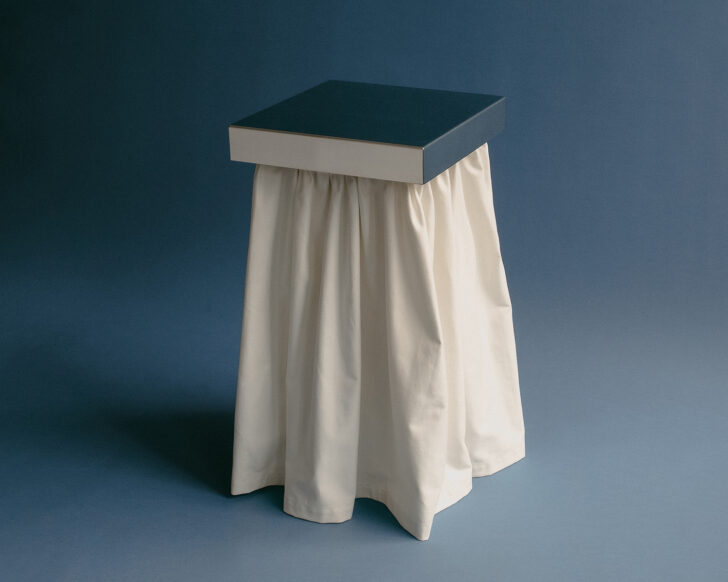 Talking to the expert I gotta know. Any designers / creatives we should keep a look out for?
Oh, always. There are two female designers whose work has really captured my attention recently: Georgia Merritt and Grace Prince. Both designers' work have a great balance of some 90s nostalgia yet offers something new and fresh; both balance masculine and feminine aesthetics and energy, and both offer something both minimalistic and poetic. I feel like they are forging a new micro-trend and movement with their respective breadths of work.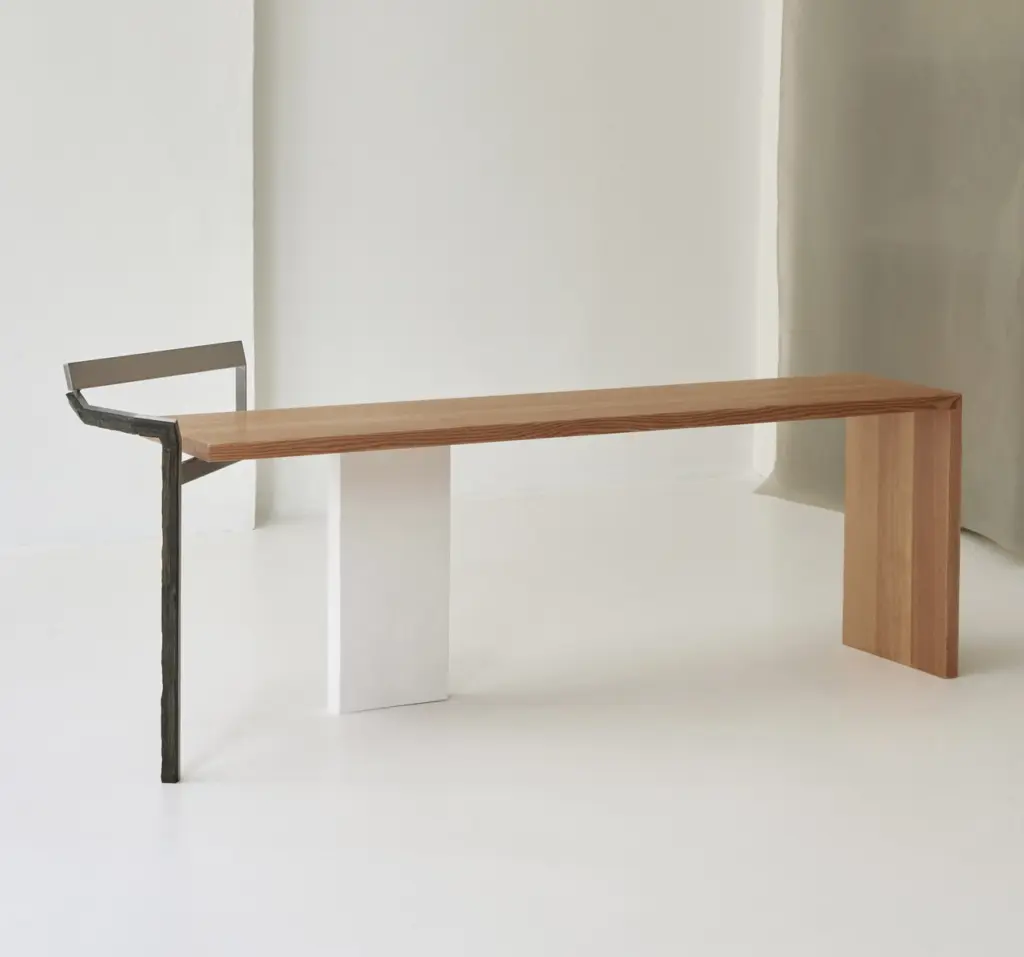 Alright Kristen, it's been a long one. Thank you for hanging in there :D. I always ask these two questions at the end of an interview. The first is. What's your favorite movie(s) and why?
I don't think I can choose a favourite, but one I recently saw that deeply impacted and inspired me was The Colour of Pomegranates by Sergei Parajanov. I recently wrote a short review of it, which I think sums up how I felt about it:
Revisiting Nova's burning desires for lost love, conflicted familial memories and life in the cloisters – the non-linear patchwork of memories and poems seem to echo 17th-century Armenian culture through the lens of a sensual and haunting tarot card.
Exempt from a need for dialogue, the film is 120 minutes of pure euphoric cinematography and hypnotic aural delights. Set within a still frame, the meticulously orchestrated scenes, embued with religious and cultural iconography, come to life within it. Taking inspiration from Persian Art Miniatures and the work of Andre Tarkovsky's 'Ivans Childhood' , this film is a must-see for anyone hungry for aesthetic indulgence.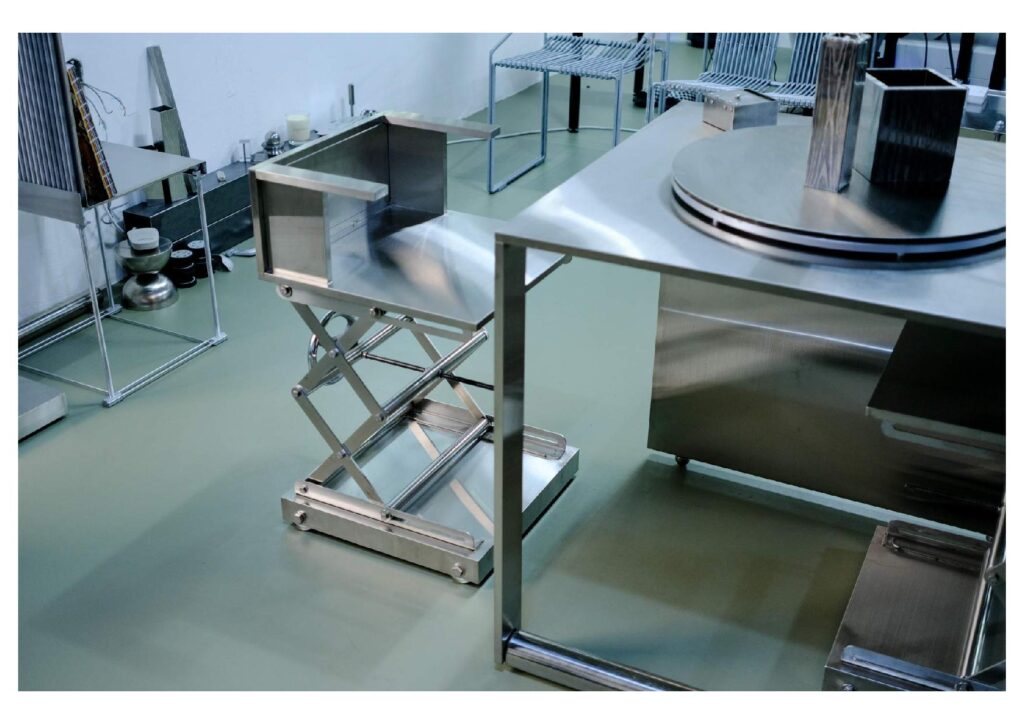 The second is. What song(s) are you currently listening to the most right now?
I listen to a lot of NTS Radio; I always discover new music, artists and insights into the connection between the musicians and culture through their radio shows and playlists. I am working on a project coming up in Rajasthan, India, soon and found some great playlists on NTS to accompany me as I do my visual research. I am really into these playlists/episodes right now:
– TIME IS AWAY: HARUOMI HOSONO/YMO DAY
– STEELE BONUS – BETTER MUSIC THRU ELECTRONICS
– KRAEJI W/ YAEJI & SALAMANDA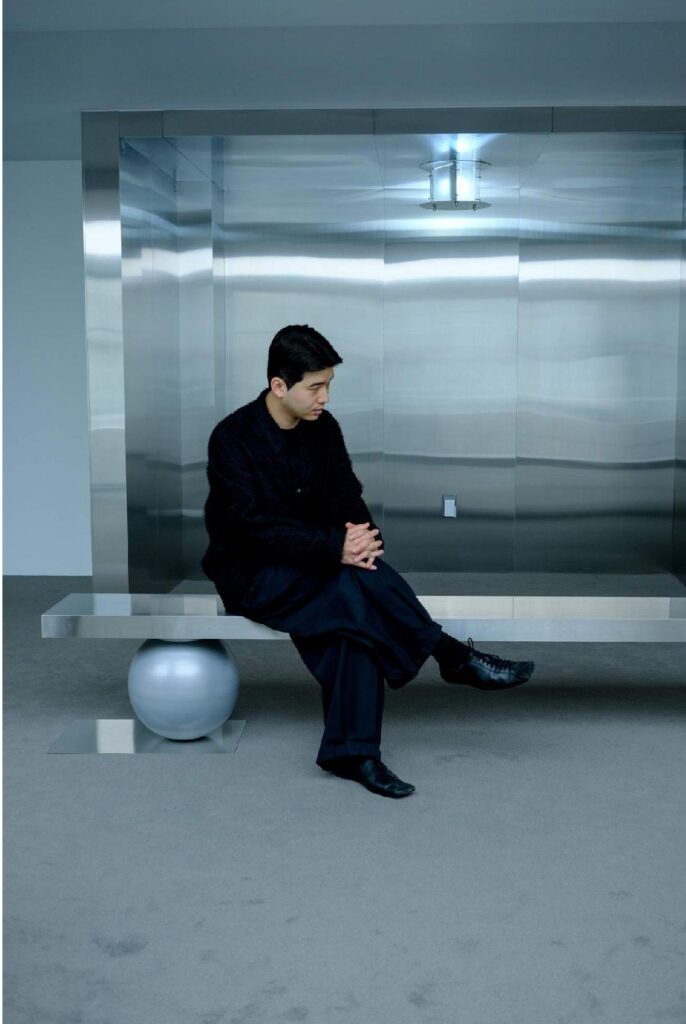 Oh, and knowing that you read a lot of books, I'll throw this one in there as well. What's your favorite book(s), and why ?
I am currently reading 'The Critic as Artist' by Oscar Wilde, which is fantastic. In short, the essay is a conversation between two very pretentious aesthetes who are both an ironic representation of those art wankers we all know, who take themselves too seriously. The two men debate the value and necessity of art criticism in culture and, in true Wilde fashion, a lot of contradictory statements and quick counterarguments. It is both a humourous fiction as well as a comprehensive statement on aesthetic philosophy and Art Criticism.
You can't ask me for favourites, though! I have too many… Lo-TEK: Design by Radical Indigenism by Julia Watson, In Praise of Shadows by Jun'ichirō Tanizaki, Glitch Feminism by Legacy Russell, and anything and everything written by Anthony Bourdain would be some that come to mind.