Share this
Supreme were the talk of the fashion industry, when they were acquired by VF Corp last month. Now it's the two iconic brands Moncler and Stone Island's turn to make headlines. It is to everyone's surprise that we now learn that Moncler has acquired 100% of Stone Island's shares, for € 1.15 billion euros.
"Remo and I have decided to join our forces and our visions to become stronger in the face of the challenges we face. (…) This new chapter for Stone Island will allow our brand to reach its full potential, while maintaining its strong identity and continuing to nurture its culture of research and experimentation. "

– Carlo Rivetti, Founder of Stone Island
The two Italian brands will therefore join forces to reinforce a respective status already particularly established in global fashion. Through this takeover, Moncler wishes in particular to help Stone Island to develop in America and Asia, but also to bring to the brand its culture of sustainable development and ethical fashion. Moncler has indeed been recognized in recent years for its actions aimed at reducing its ecological footprint.
"It is the union of two Italian brands with the same values, the same managerial rigor, the same passion for innovation, same love for people and the same desire for the future. "

– Remo Ruffini, CEO of Moncler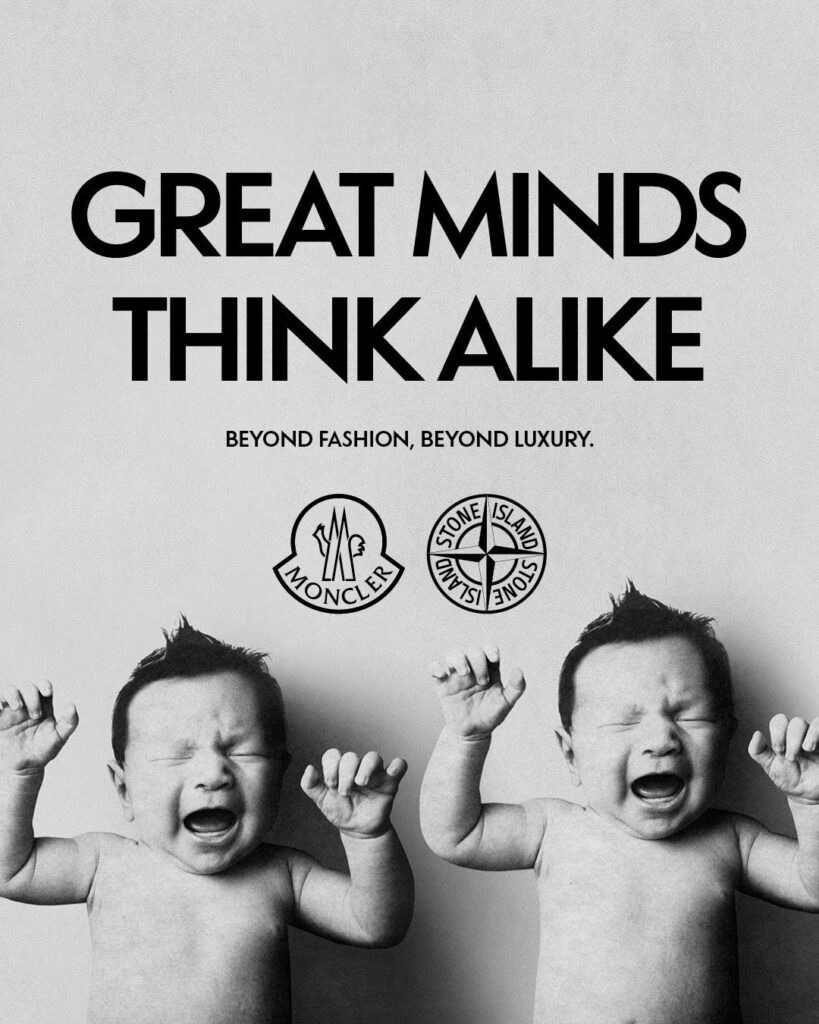 Photos: Stone Island x Moncler