Share this
Ochiai Shohei (b.1988), is a Japan-based painter, who specializes in capturing nostalgic objects that evoke a sense of familiarity for everyone. In his artwork, he carefully selects items that hold personal significance, whether it's a beloved food from the past or a cherished game from childhood. His illustrations beautifully depict these objects, imbuing them with a touch of admiration and charm that resonates with viewers. In 2013, Ochiai started studying under YOSHIDAMASAKI INC, film creation company. And in 2014, he graduated from Tama Art University Product Design Department. In 2018, Ochiai started working full time as an artist.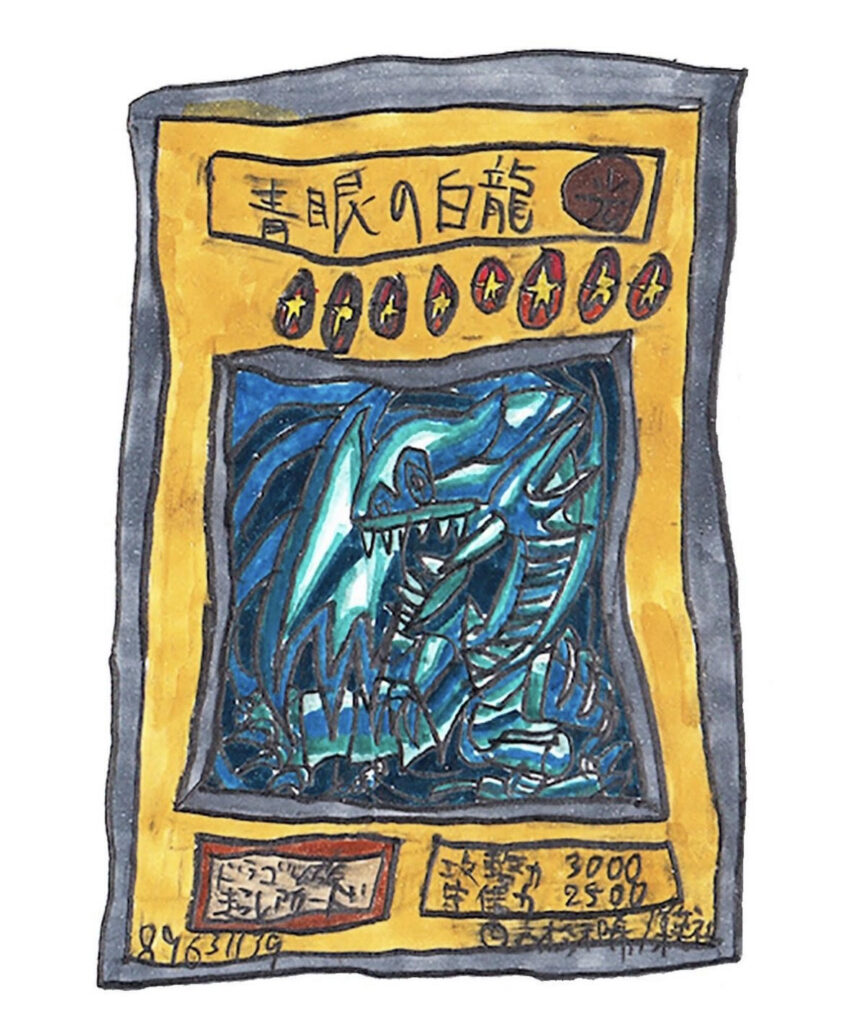 How does a regular day look for you in Tokyo?
I wake up at 6:30 in the morning, prepare a packed lunch, make Japanese tea in a teapot and drink it. Then I take the train to the studio, work on my art until around 11 p.m., go back home, sleep, and repeat the process.
With that, we would love to learn about your journey into growing up into the talent you are today. When did you first feel the artist tingle?
Originally, I wanted to become a comedian, but I also had an interest in art colleges, so I decided to enroll in an art university. The reason for my interest was simply that it seemed interesting to me.
Additionally, I felt that it would be beneficial to gain various experiences before starting a career as a comedian. I thought it would be interesting to become one after graduating from art university.
During my time at the university, I studied product design, but I found drawing to be more enjoyable than product design even back then.
I had a somewhat chaotic student lifestyle. I was a member of the punk band haha I regularly drink a lot from the morning and end up not being able to go to school, but with the help of my friends, I managed to graduate in four years without repeating any years.
After I graduated from university, I became a disciple of a TV producer before pursuing a career as a comedian… haha. I gained various experiences, such as working with a charismatic housewife blogger and doing YouTube together etc. I did my best but my career as a comedian didn't go well. Eventually, I ended up becoming a painter.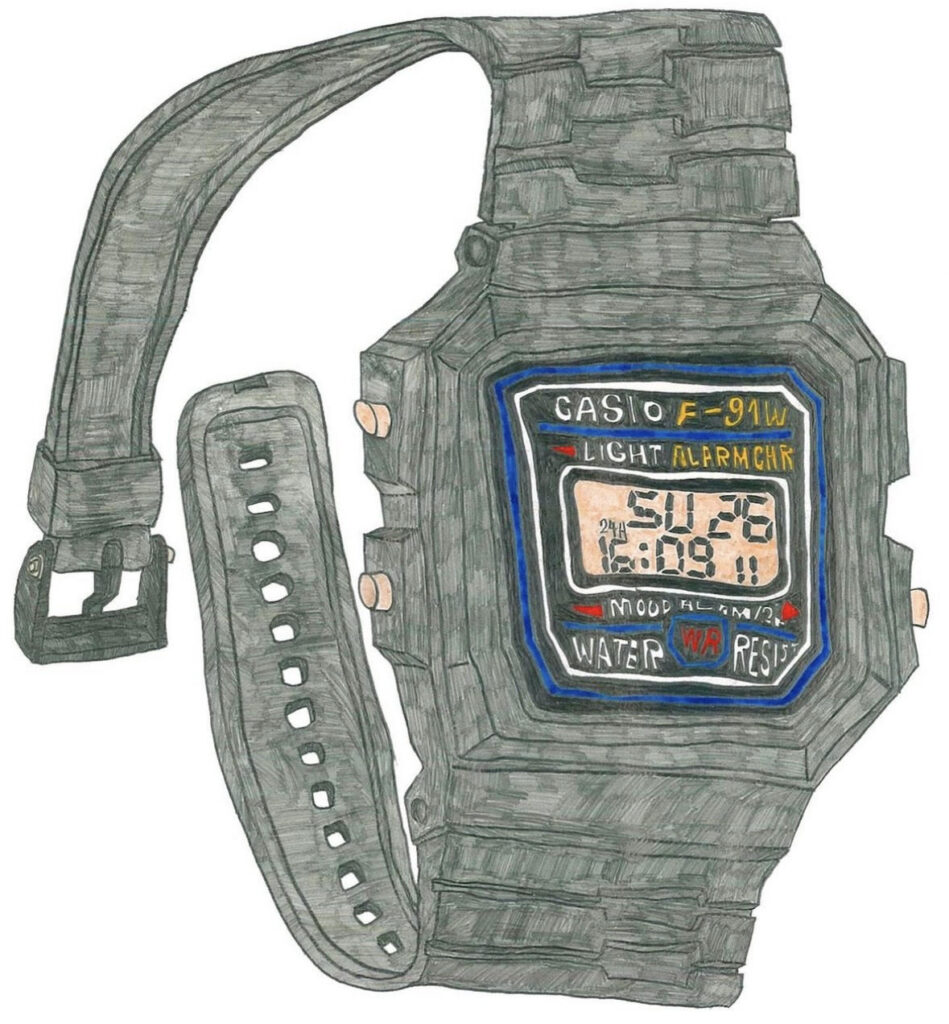 And how did that make you blossom into the artist you are today? Would you say there is a driving force behind your work?
When I was drawing the train series, especially the ones titled "Akebono" and "Asahi," I felt like, "This is the strongest, invincible artwork." I believe I was around 24 or 25 years old at that time. Additionally, when I drew the DeLorean, I also felt like it was the "ultimate."
I felt the sensation of being an artist when I joined my current agency and we discussed deciding on my professional title. It was around 2019. I found it amusing to choose the title of "painter" because it's associated with artists like Picasso and Van Gogh. haha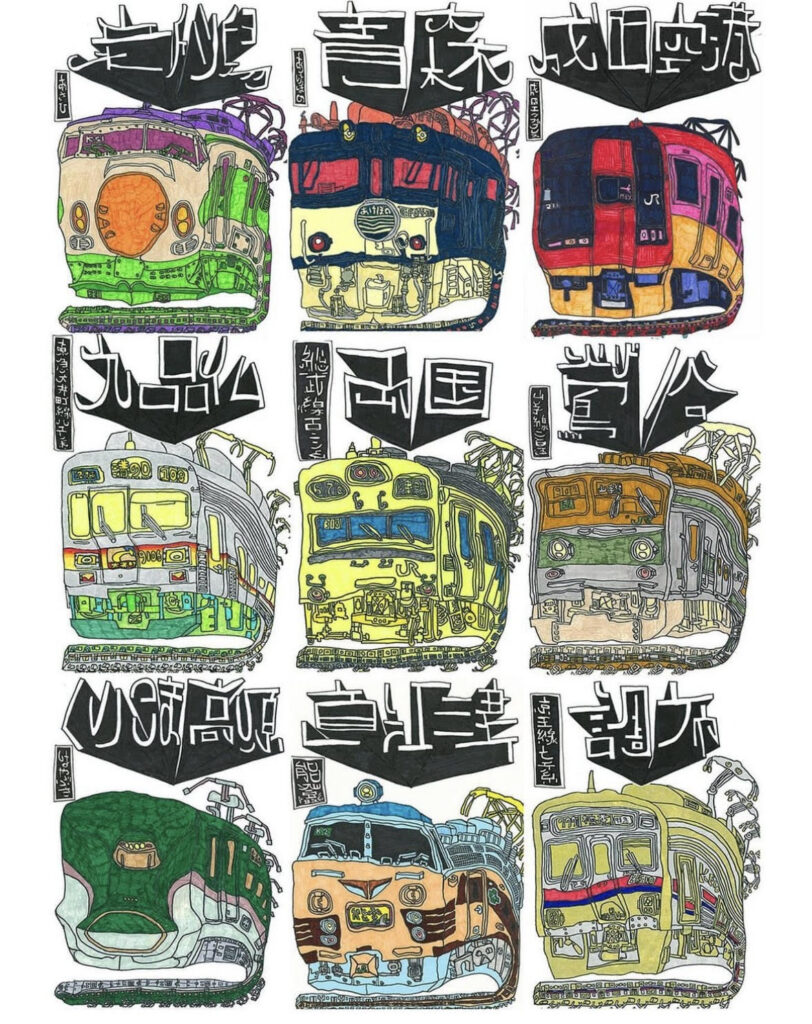 What would you say is your favorite thing to draw? No pressure!
I draw popular product packages that everyone has seen at least once, as well as things that I was familiar with as a kid. During my early childhood, my parents didn't buy me many things, so I often draw things that I admired back then. This includes game consoles, toys, and so on. Also, since I love soccer, I would like to draw soccer-related artwork in the future.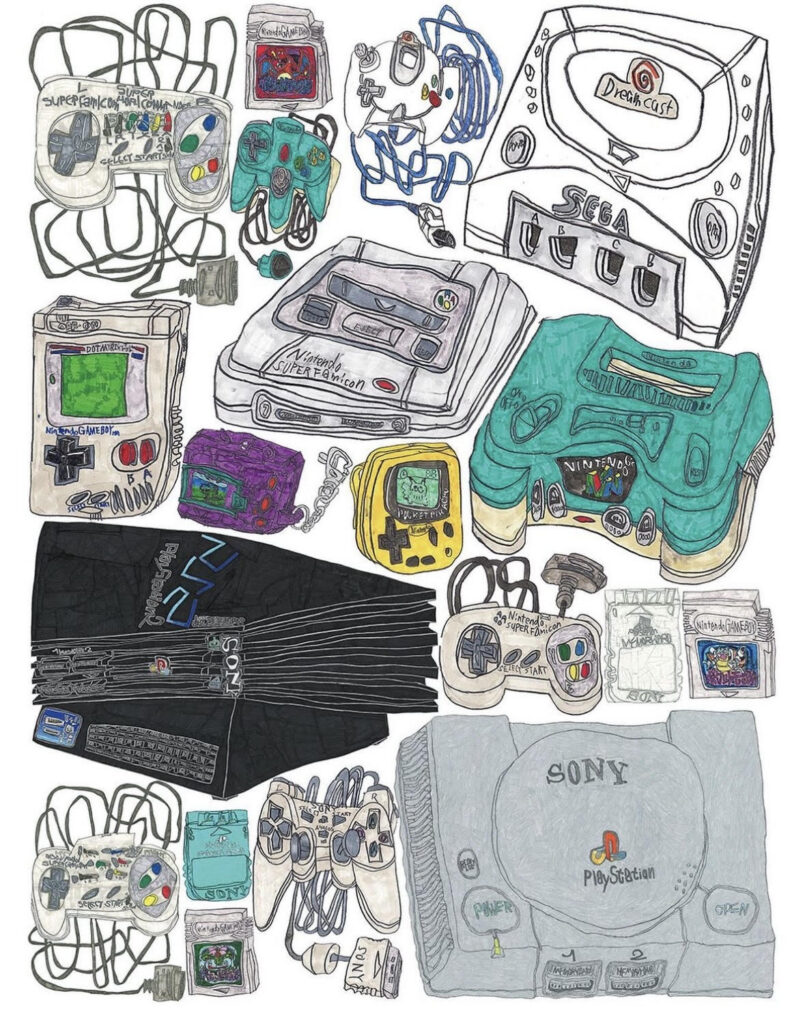 When drawing your portraits, what is one thing you always take note of especially?
Drawing eyes in an interesting way.
Is there any background information to the people you draw in your portraits? Or are they complete figments of imagination?
I draw people who I find interesting. They often have a unique and unconventional way of living.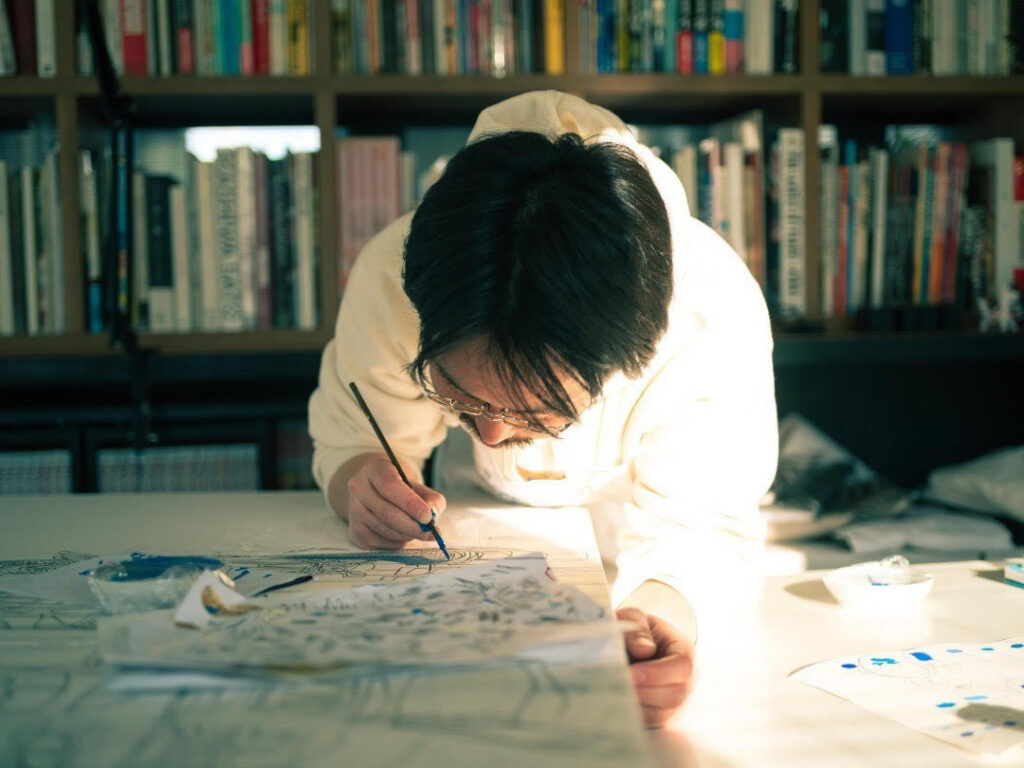 Do you have a favorite medium? Or any medium you are specifically drawn to?
I'm crazy about soccer, so I browse soccer-related information on the internet a lot. I also watch match replays and goal compilations on YouTube. Lately, I've been particularly interested in watching the performances of Japanese players like Takefusa Kubo and Kaoru Mitoma. Among Danish players, I like Jon Dahl Tomasson!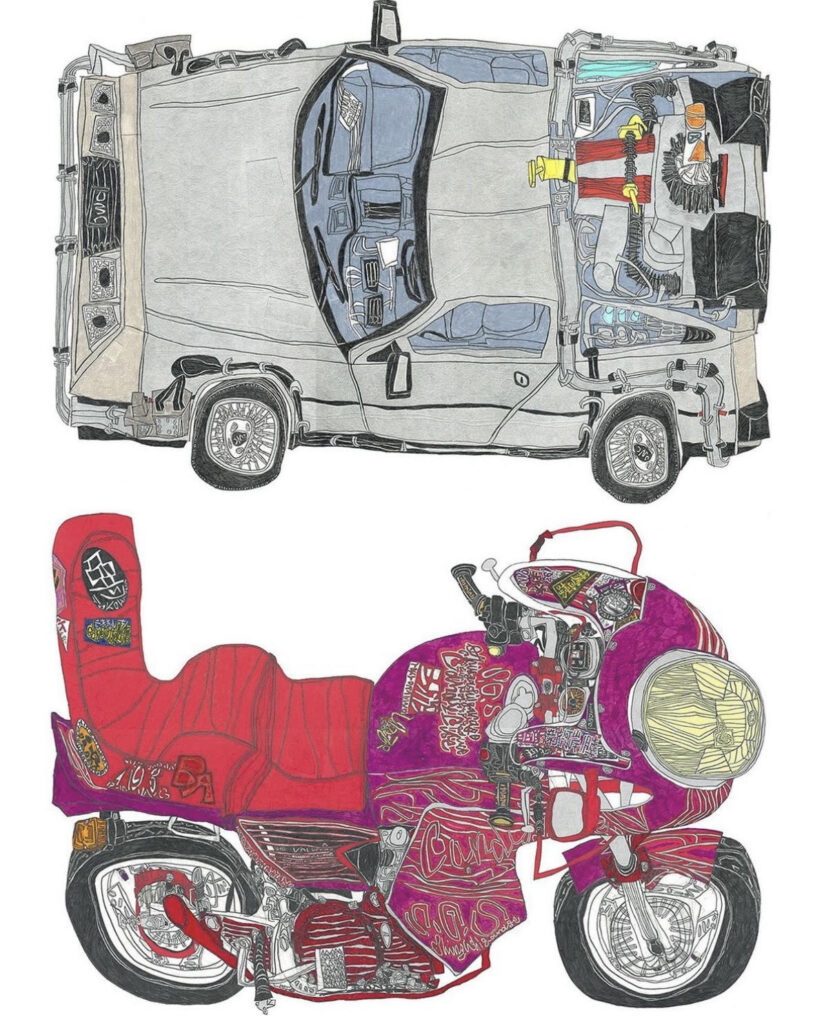 You have such a variety in the objects you draw and paint, with such detail and unique expressionism, and a playful feel. How did you come about creating such a specific niche?
I like drawings that children create, which are energetic and free-spirited. I believe that's why my artwork tends to be unique and filled with a sense of power.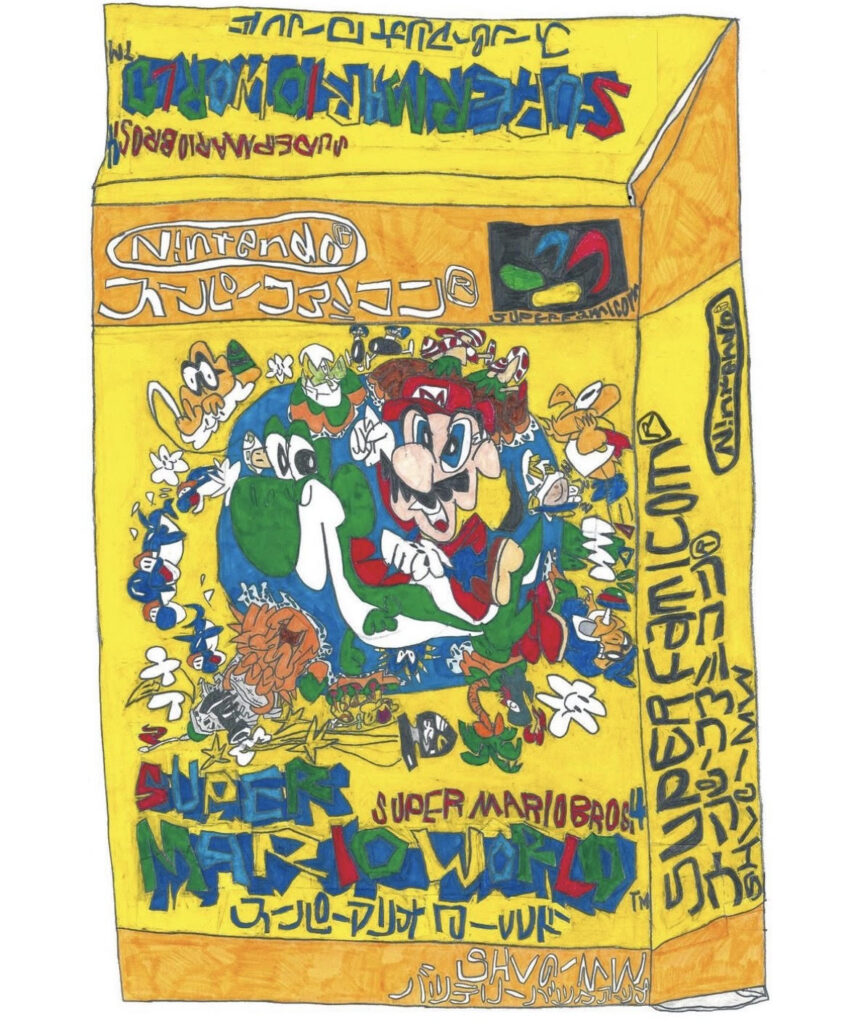 And how did growing up in Japan and Japanese culture influence your work?
I have been greatly influenced by Japanese electronic products, game consoles, anime characters, and manga, which I often use as motifs in my artwork. Additionally, I have a great love for ukiyo-e, so I hope to be influenced by it to some extent as well.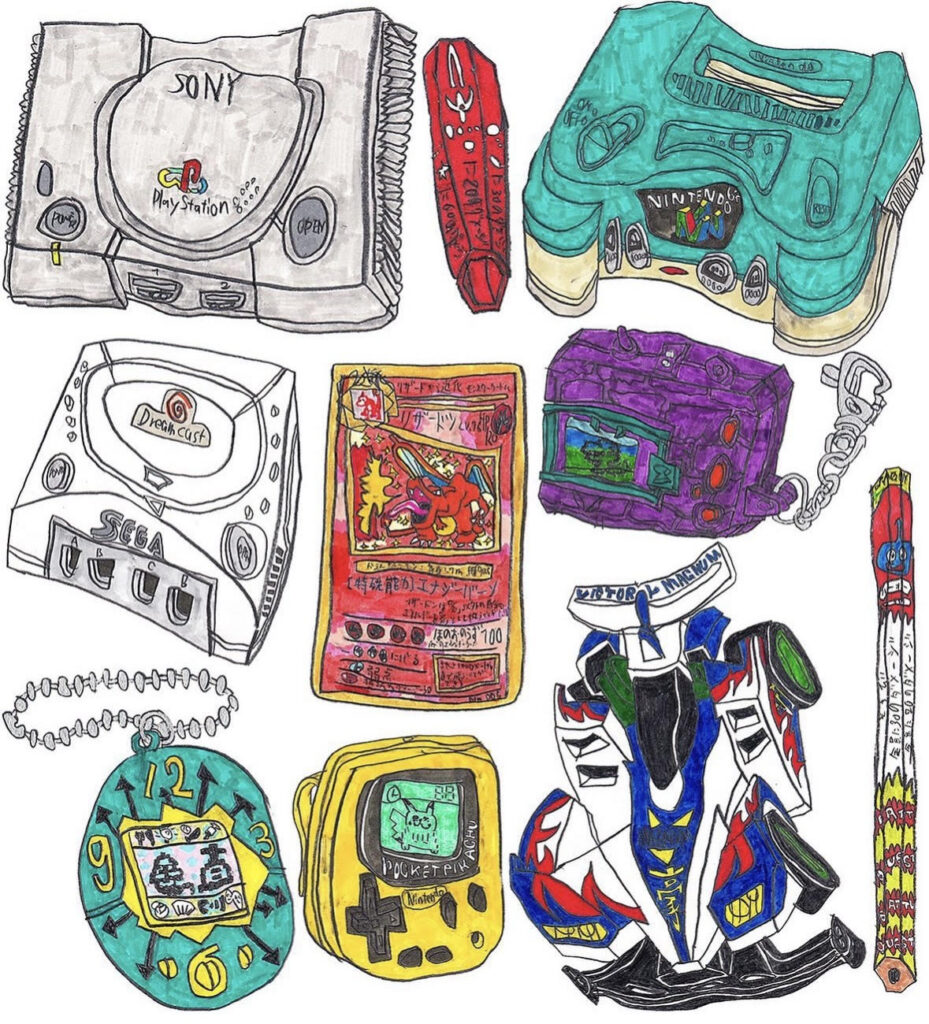 We learned that you actually majored in product design. How would you say that affected what you do today? If you could go back, would you still choose that specific major?
Since I have a passion for product design, most of the motifs I draw are related to consumer products. I love the product of Braun, and I like the product designer such as Ettore Sottsass as well as Kuramata Shirō. However, I don't think I can be a designer. haha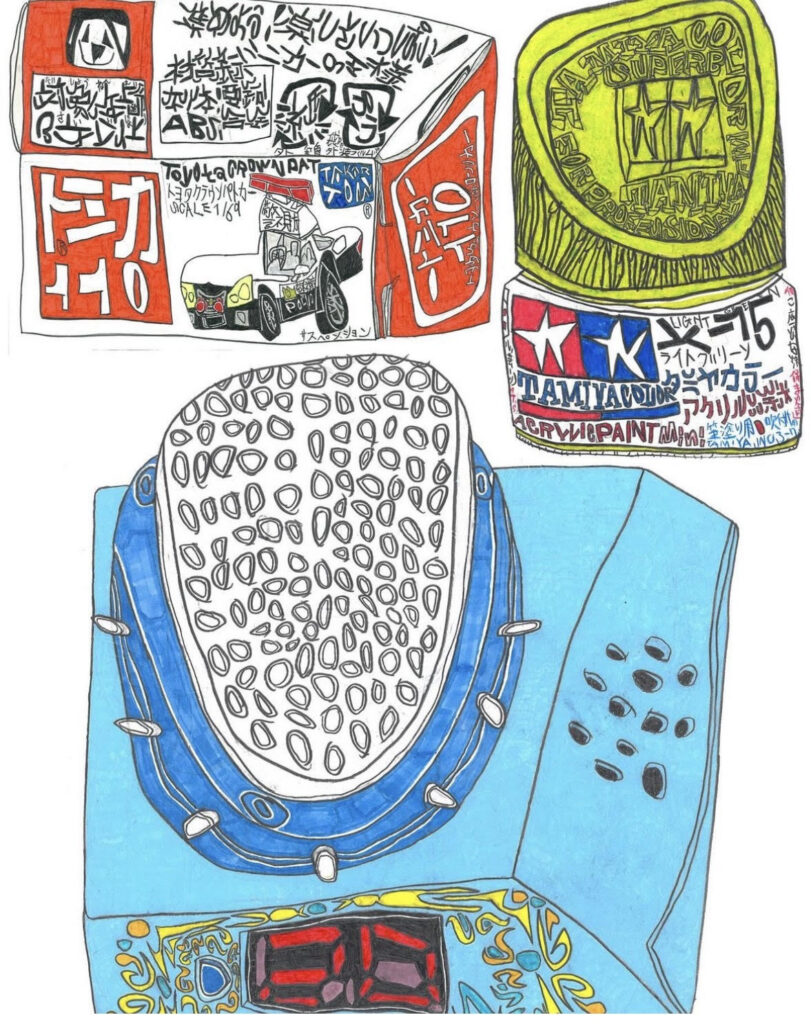 It seems as if your works call for a feel of nostalgia weaved into with that feeling of familiarity. Do you usually work with objects from your own memory?
It's from my childhood aspirations.
And what would you want that feeling of nostalgia and familiarity to evoke in your viewer?
I hope that my viewers have fun and feel energized through my art.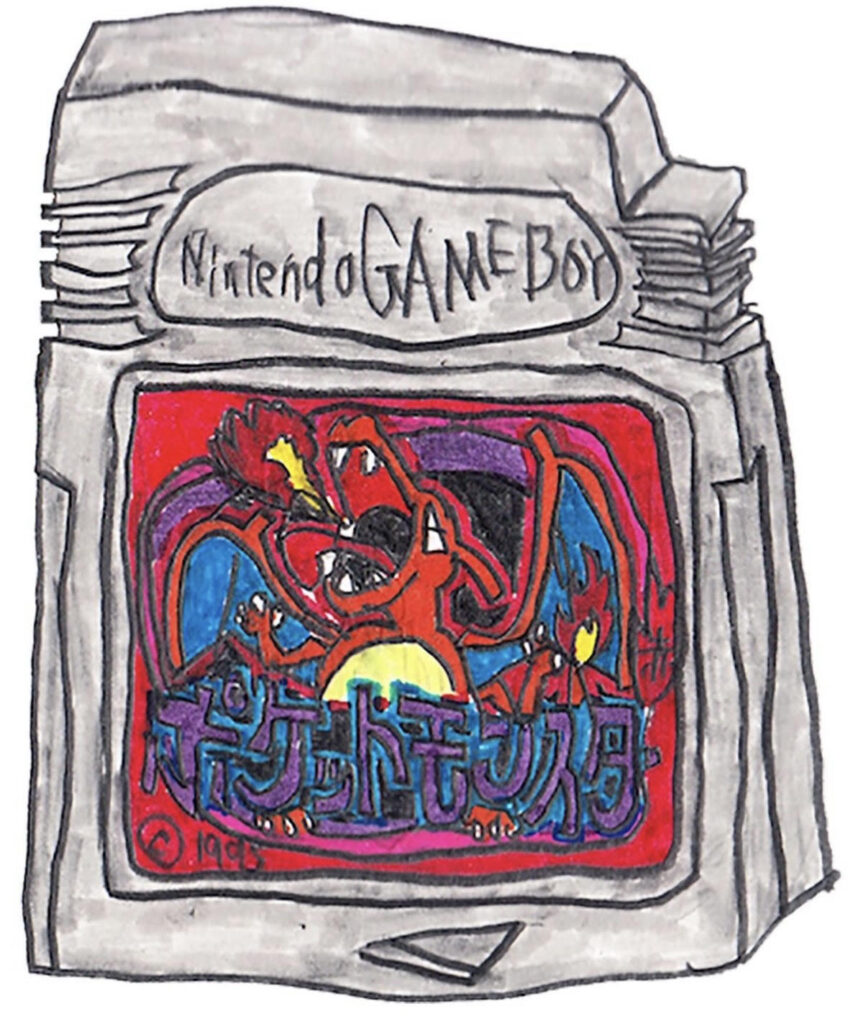 What would you say was your favorite era of time in your life?
Life is always enjoyable, but the present moment is always the best.
We also learned that you primarily wanted to be a comedian! What would you say was your make it or break it decision in not choosing that path?
I appeared on stage many times, but I gave up because I had stage fright. Haha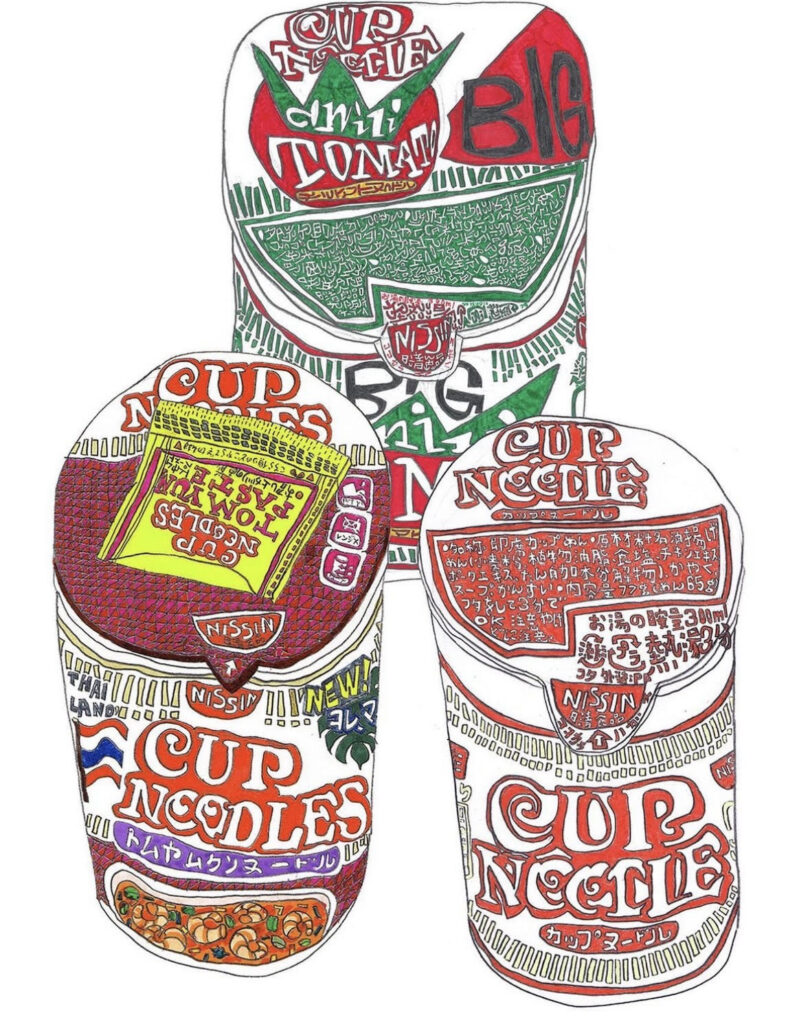 In one word, what do you feel when you are in the process of making your illustrations?
I fill up a lots of energy on my drawings, it's like when Goku throws the "GENKIDAMA (Spirit Bomb)" in Dragon Ball
Your work is extremely distinctive to you. How would you say you achieved that?
It's a repetition of trial and error. I have made many attempts, but there have been even more errors, which has been quite troublesome, haha.
I cover up the areas where I made mistakes by pasting paper, so the original artwork has raised sections and layers overlapping, which makes it interesting. Also, I use a 0.5mm ballpoint pen to color, so the brushstrokes are quite intense. I hope that people in Denmark will have a chance to see the original artwork someday!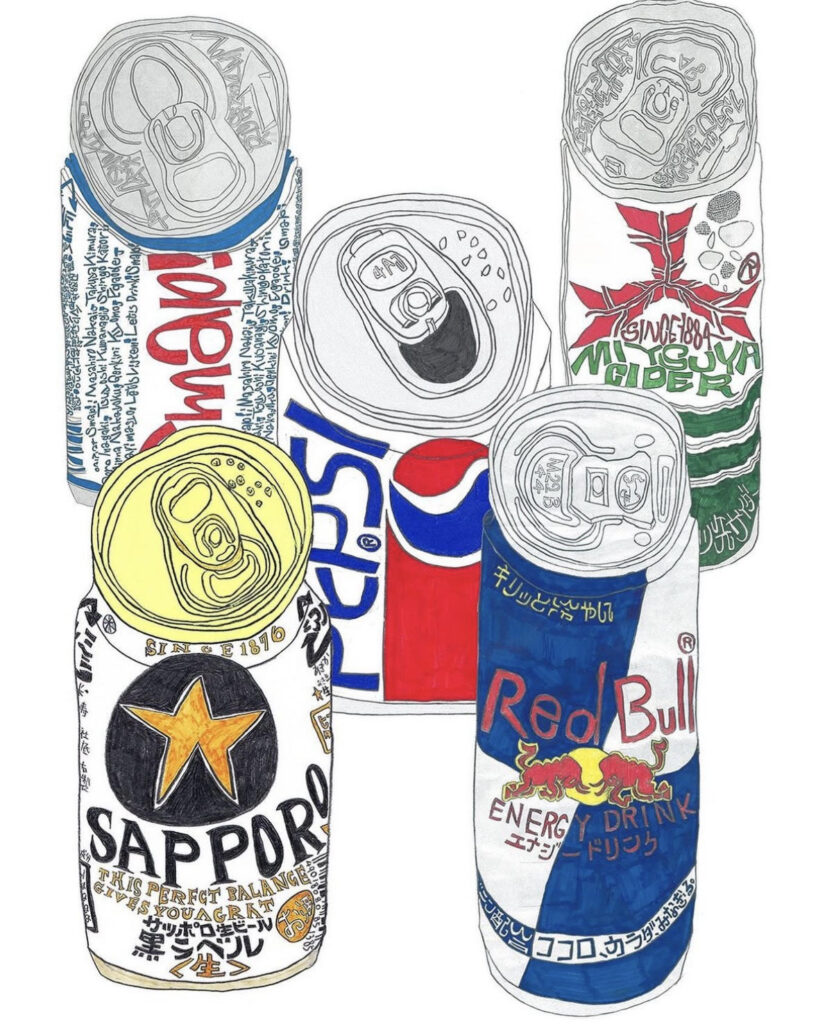 And with that, our classic ending questions. The first is: What is your favorite movie(s) of all time?
– Harry Potter series (I love the Harry Potter movies!)
– Back to the Future series
– Hayao Miyazaki: "Princess Mononoke"
– Martin Scorsese: "The King of Comedy"
– Martin Scorsese: "The Wolf of Wall Street"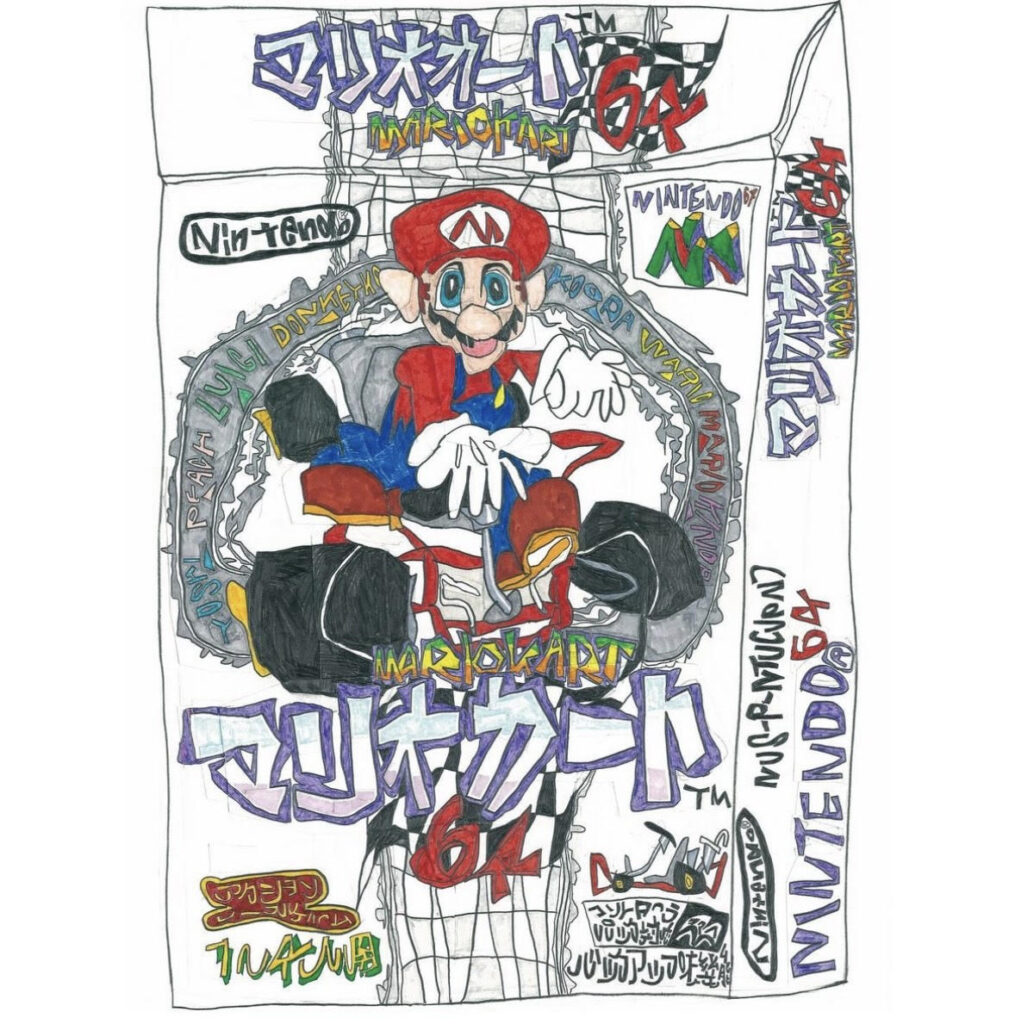 And What song(s) are you currently listening to the most right now?
Recently, I've been listening to the soundtrack of the movie "AIR" a lot.
When it comes to Japanese bands:
– MONO NO AWARE – "Oyoge! Taiyaki-kun"
I drew the artwork for this. It's a cover of the best-selling song in Japan and it's very cool.
– yonawo – "Tokyo feat. Suzuki Maiko, Skaai"
– TENDOUJI – "Boys"