Share this
A giant Allosaurus skeleton is up for grabs, at the auction house Drouot, which is having their fourth Naturalia auction on October 13, where the Allosaurus is the main attraction.
The skeleton is the largest of the discovered Allosaurus with it's 10 meters in length, making it 1.5 meters larger than the estimated average for the species, and the only fossil that competes with this is an Allosaurus that is kept at the American Museum of Natural History in New York , but that one is "only" 9.7 meters long.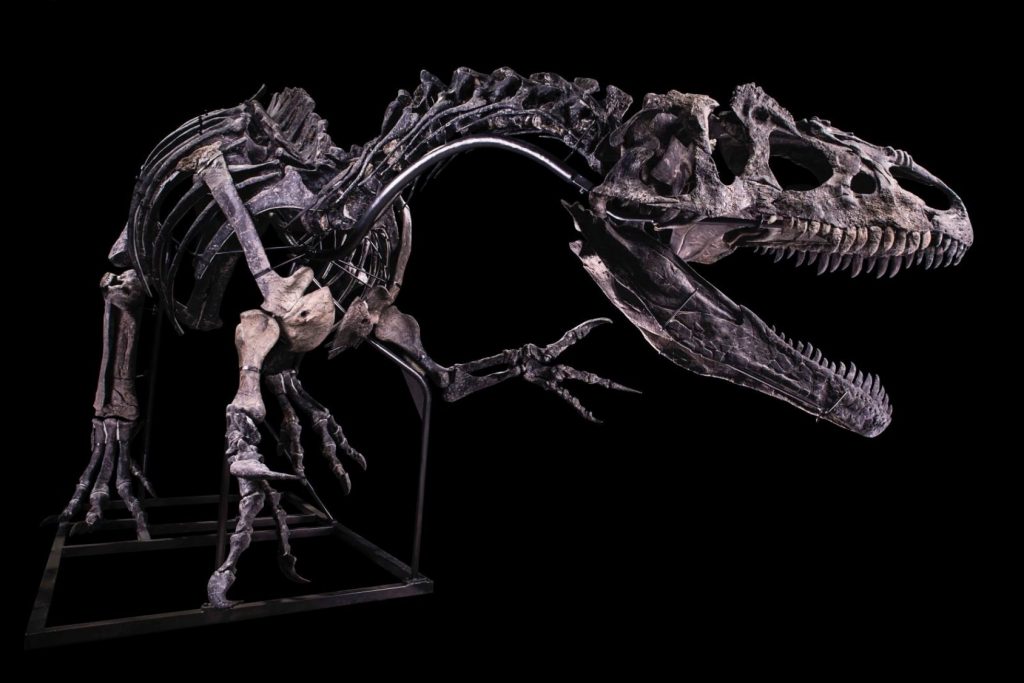 The Allosaurus has several signs of combat damage, and thanks to an X-ray study, researchers have concluded that this particular Allosaurus has been involved in a battle with one of its giant rivals.
The remarkable fossil, which measures 3.5 meters in height and 2.25 meters in width, has an expected sales price between € 1,000,000 and # 1,200,000 euros.
For more info on the auction check out Drouot.com
Photo: Drouot