Share this
The Salomon XT6 is a trail running shoe that has gained popularity among outdoor enthusiasts for its durability, traction, and performance on rugged terrains. The story of the Salomon XT6 begins in 2013, when it was first released.
Led by Benjamin Grenet, Salomon's chief designer and his designteam, it is, as the name implies, part of the XT series, which is designed specifically for trail running. The XT-6 silhouette, in particular, is known for its aggressive outsole with multidirectional lugs that provide exceptional traction on various surfaces, including mud, rocks, and wet terrain. The shoe also features a durable and protective upper made of breathable mesh material with TPU overlays for added support and stability during off-road running.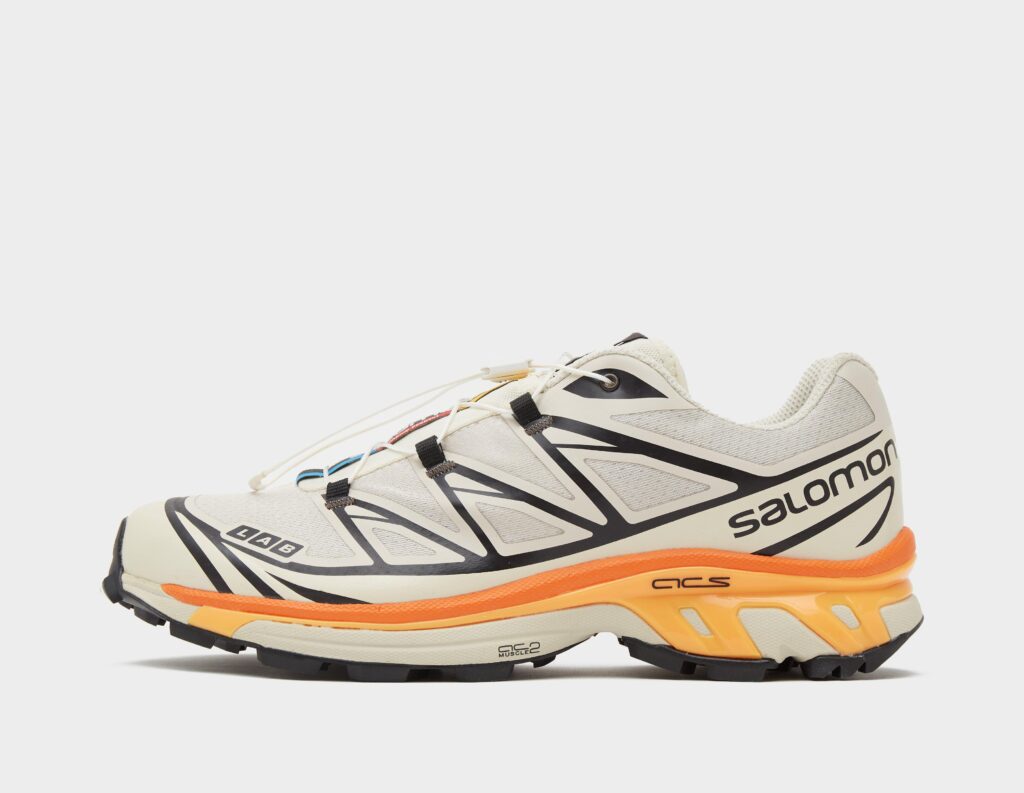 The design of the Salomon XT6 is inspired by the brand's expertise in creating high-performance trail running gear. The shoe incorporates Salomon's SensiFit™ technology, which ensures a snug and secure fit, as well as its Quicklace™ system, which allows for easy and quick adjustments on the go. The shoe also features a cushioned midsole with Salomon's EnergyCell™ technology, which provides responsive and comfortable cushioning for long-distance runs.
Since first being released, the XT-6 has gained a dedicated following by trail runners and outdoor enthusiasts who appreciate its durability, traction, and performance on challenging terrains.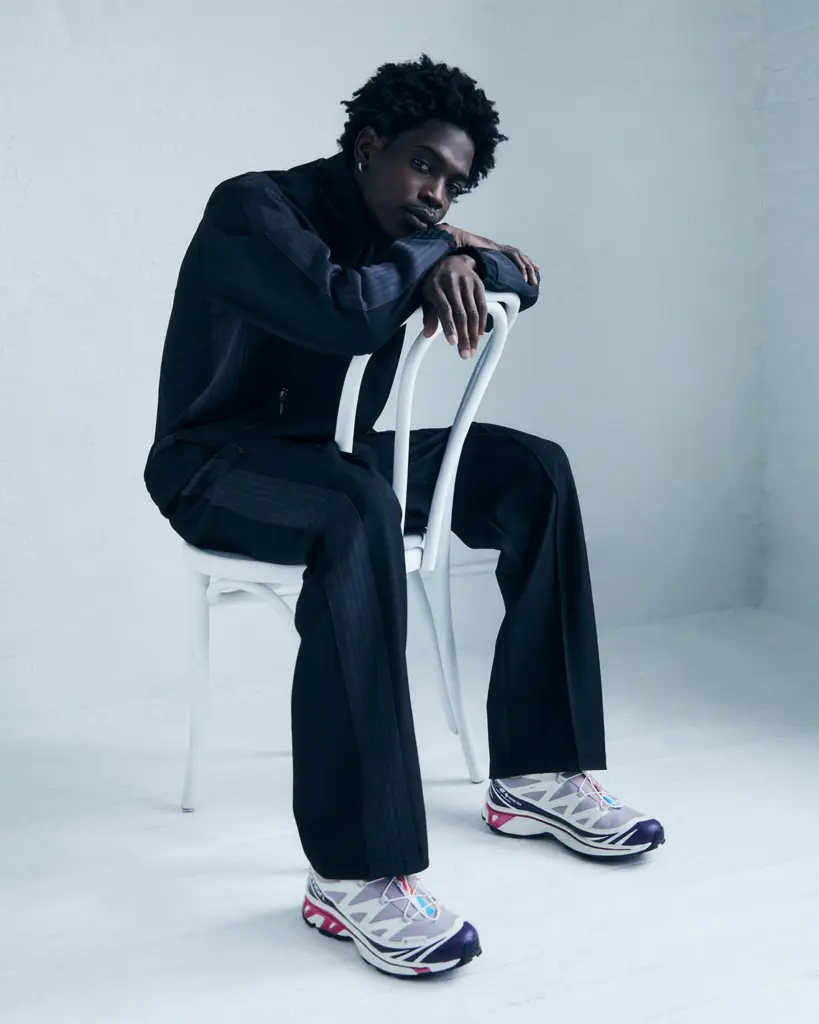 However, it has also made an impact on street fashion, and back in 2022 the silhouette was given a makeover by KITH, when Salomon and the American clothing brand teamed up. Followed by the Japanese boutique and streetwear brand atmos, who worked on the XT-6 back in March of this year.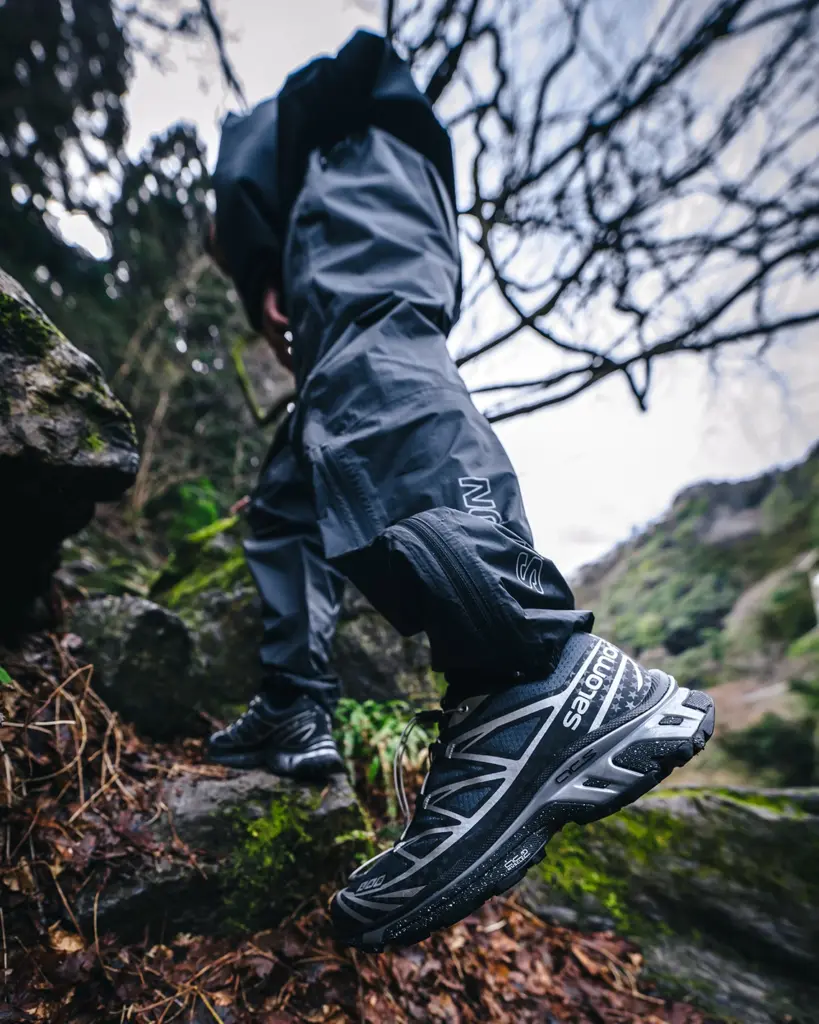 The emerging wave of Gorpcore, which is a style that blends outdoor-inspired clothing and gear, with everyday urban wear, has welcomed the silhouette with open arms. As mentioned earlier, features such as the aggressive multidirectional lugs on the outsole, its durable upper with TPU overlays for protection, and cushioning for comfort, perfectly aligns with the utilitarian and functional aspects of Gorpcore fashion, which values clothing and footwear that can withstand outdoor activities and provide practicality in everyday wear.
Many athletes, such as Kílian Jornet and François D'Haene, have used the Salomon XT-6 in trail races, ultramarathons, and other demanding outdoor adventures. The shoe has also received positive reviews for its comfort, fit, and versatility in different trail running conditions.
Looking back at the first 10 years of the XT-6, the silhouette is a testament to Salomon's commitment to creating high-quality, innovative, and performance-driven outdoor gear for athletes and adventurers alike. Its story is one of continuous refinement and improvement, with each iteration pushing the boundaries of what is possible in trail running footwear. Whether it's tackling rugged trails, pushing the limits of endurance or the urban cities, the Salomon XT-6 has become a trusted choice for those who demand excellence in their outdoor footwear.