Today, we are pleased to introduce you to Oxford-based artist Annan Affotey. Annan was born in 1985 in Accra, Ghana. After graduating from Ghanatta College of Art and Design, winning Best Student of Still Life, Best Imagination and Composition, and Best Abstract Drawing awards, Annan joined the Revolution Art Organization and displayed his work in several group and solo exhibitions in Accra. In 2013, Annan helped found the African Young Artist Organization (AYAO), an organization dedicated to supporting African youth in the arts through programs and exhibitions.
Annan navigates black identity through portraiture. His paintings focus on women and men of color with vibrant dark skin and soul-filled red eyes. His paintings are influenced by two main factors: growing up in the presence of strong women and the cultural diversity he's experienced through living in Ghana, Europe, and the United States. His subjects are often friends or are influenced by people he meets on social media. Annan lived in Wisconsin from 2014-2019 and now lives in Oxford, UK.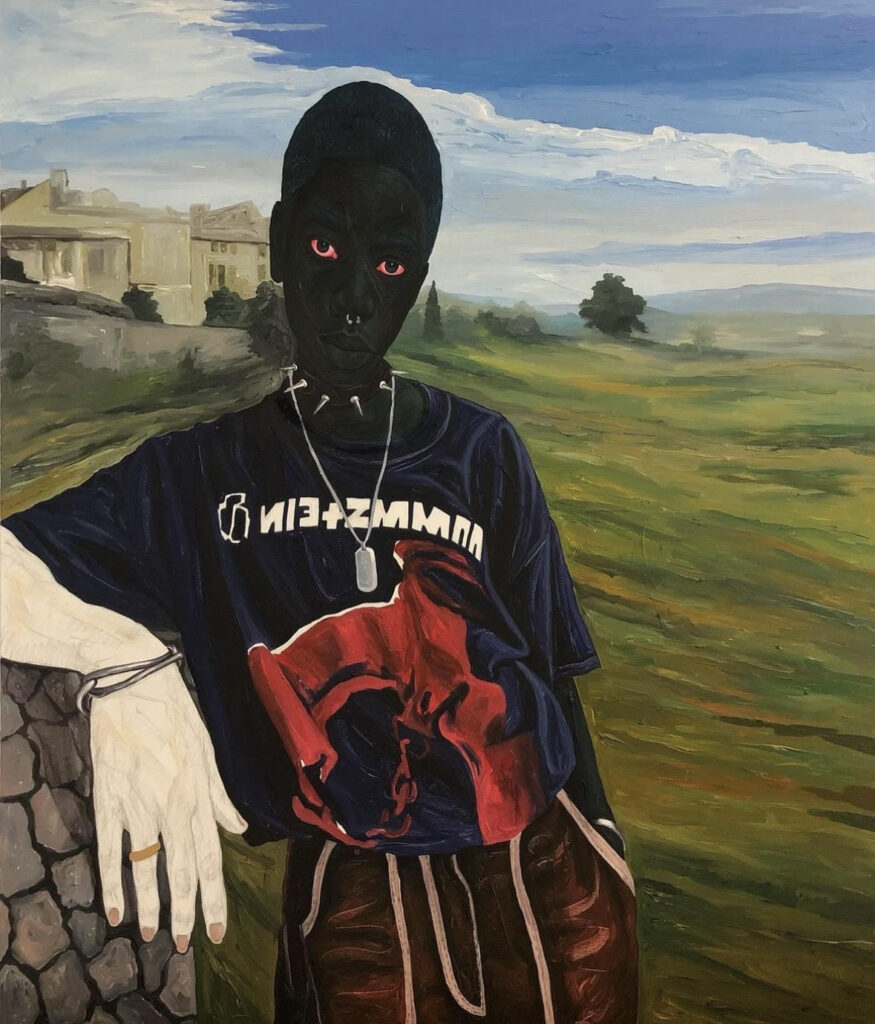 Annan! Thank you for taking the time to speak to me. Could you describe yourself to those who do not know you?
My name is Annan Affotey. I'm from Ghana. I was born and raised there. I have a Diploma in art from Ghanatta College of Art and Design from 2003 to 2007. Since 2008, I have been painting professionally. I have done several exhibitions in Ghana, including group and solo shows. In 2014, I moved to the US. I also did a couple of exhibitions there, and after that, I moved to the UK in 2019.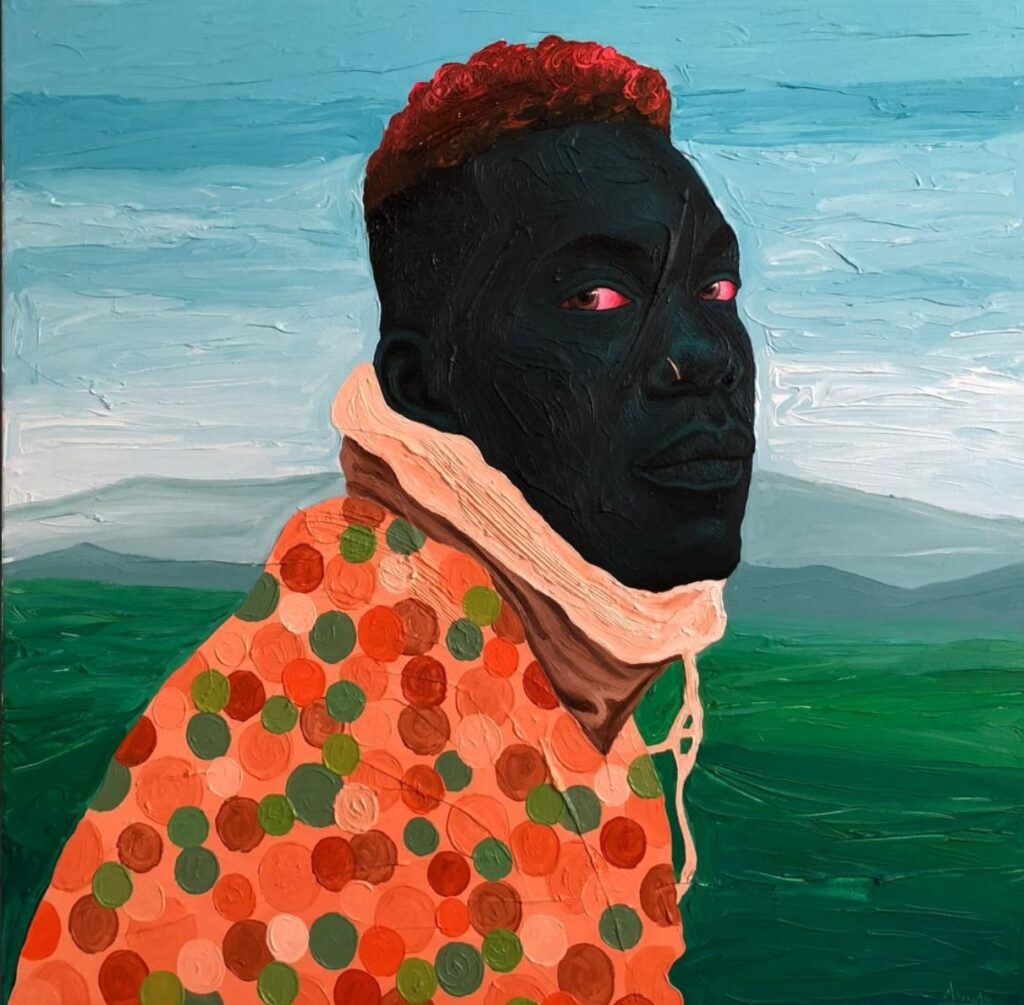 What is a regular day like?
I have a four-year-old boy. I usually take him to school in the morning, come home, and go through sketches. Sometimes, after I drop him off, I walk in nature. Then, I come home and review drawings, pictures, and ideas of what I want to work on. Once I feel comfortable with it, I sketch on the canvas and apply modeling paste, the texture you see on my pieces. Once it's applied, I wait for it to dry, and the next day, I start working.
Can you describe your artistic journey and what drove you to choose this career path?
I see it more as a gift. My dad and some of my family members are very artistic. My dad used to draw a lot when I was growing up. Even in junior high school, I drew on the wall or board, anywhere. It's a gift.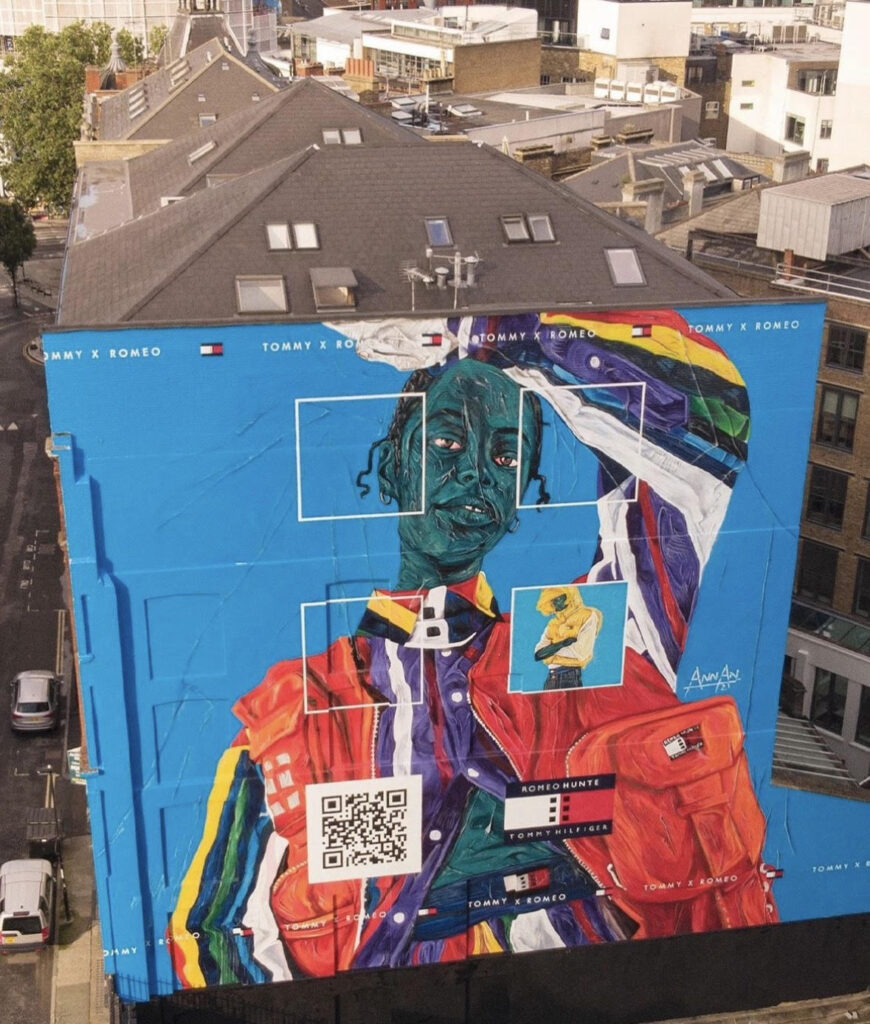 What does your creative process look like, and do you see the value in showing your process?
I like sharing my creative process with others and don't usually keep it to myself. I often paint with friends. When I was growing up, most older artists didn't want us to be around when they were working because they thought we would be copying their technique or style. But most Ghanaian artists are okay with sharing ideas in this modern art world. I don't mind sharing my creative process with viewers or other artists. Sometimes, people will ask me, how do you do that? And I tell them how I do it. I don't mind sharing my creative process. And especially for younger artists coming into this new journey, it's also educational for them. After finishing the sketches, I apply modeling paste on the face's surface. Sometimes, I use my comb that I've had for several years, and I still use it for texture. And then I start painting. I always start my painting with the eyes. And then also finish with the eyes. Starting with the eyes prepares me for what I want to work on.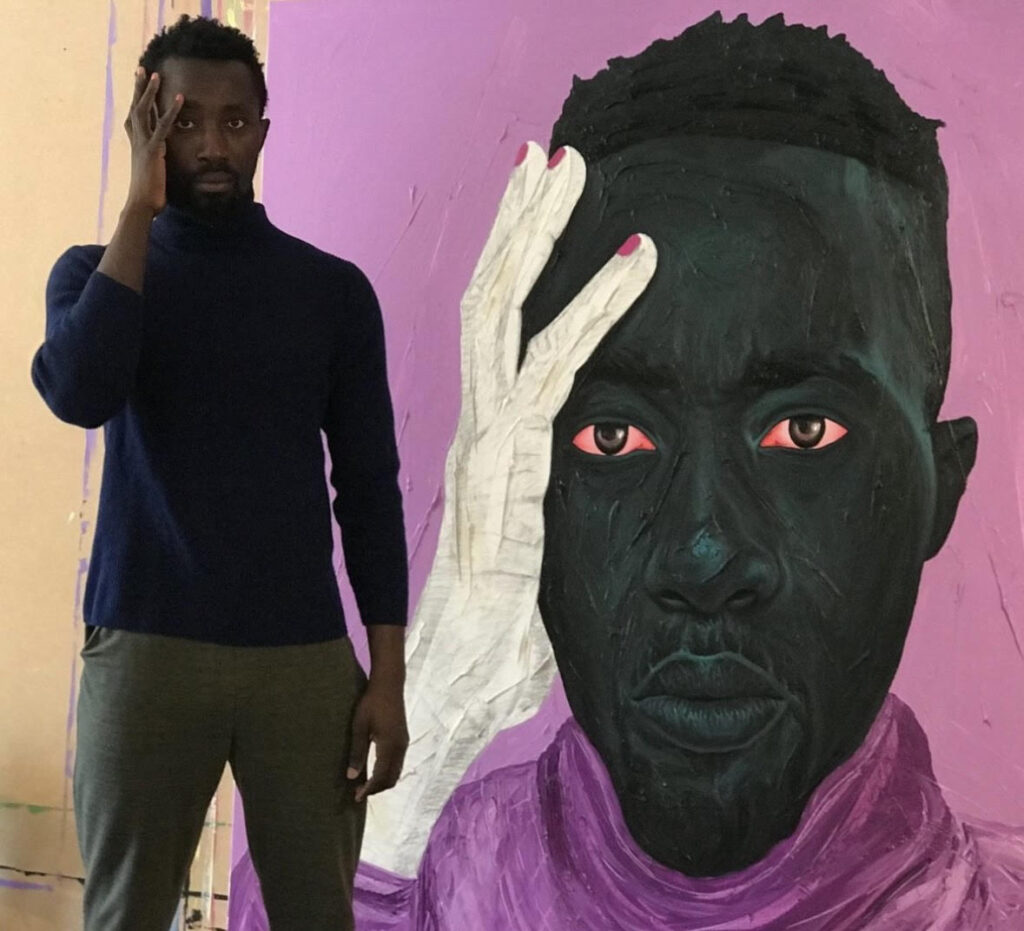 Can we dig deeper into your unique painting style?
When you look very closely at my work, it has four key elements. The texture you see in my pieces, the red eyes, the skin tone, and finally, the fourth is some parts are unpainted. I do that because I want my works to stand out and be recognizable even without my signature because sometimes, I intend to hide my signature.
What keeps you motivated and interested in your work?
I think the viewers. When I sketch, I ensure the picture speaks to me. Sometimes, I'll have friends who ask me, when will you paint me? I'll ask them to send me pictures, and they'll send like a hundred pictures, and it's just one picture that I like. And they go like, but this picture is not nice. But that is the one that speaks to me. The expression is very important to me. Sometimes, I even contact Instagram viewers and ask their permission to use their images. I have never had an adverse reaction. Only once, a lady who loved my work and permitted me to go ahead came back, telling me that I could paint her, but she didn't want me to sell it. In that case, I will add the piece to my private collection.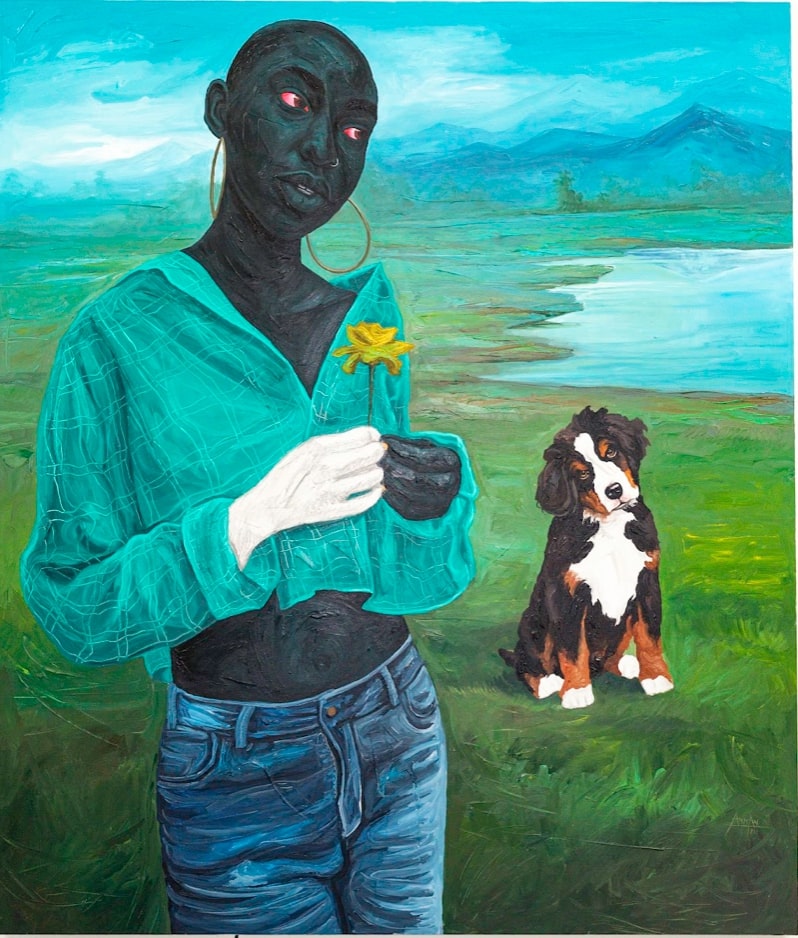 What are the first things that come to your mind as necessary in your studio?
The first thing that comes to my mind is which picture to paint. So, I have to go through several pictures. That takes a long time. After that, I put on music. I make sure I put on very calm music. African tranquil music. And then I carry on from there.
How do you see your work affecting societal issues and contributing to a dialogue?
My work connects and influences people, especially black people. Growing up in Ghana, we've had a lot of youths bleaching their skin to a lighter skin tone. I want to show that we are beautiful just the way we are. And even now, friends from back home will sometimes see some of my paintings and ask why I made the skin so dark. What is wrong with that? There's nothing wrong with that. And, you know, you are just beautiful the way you are. And I sometimes make it darker; sometimes, I like to go a little lighter. This is a black person.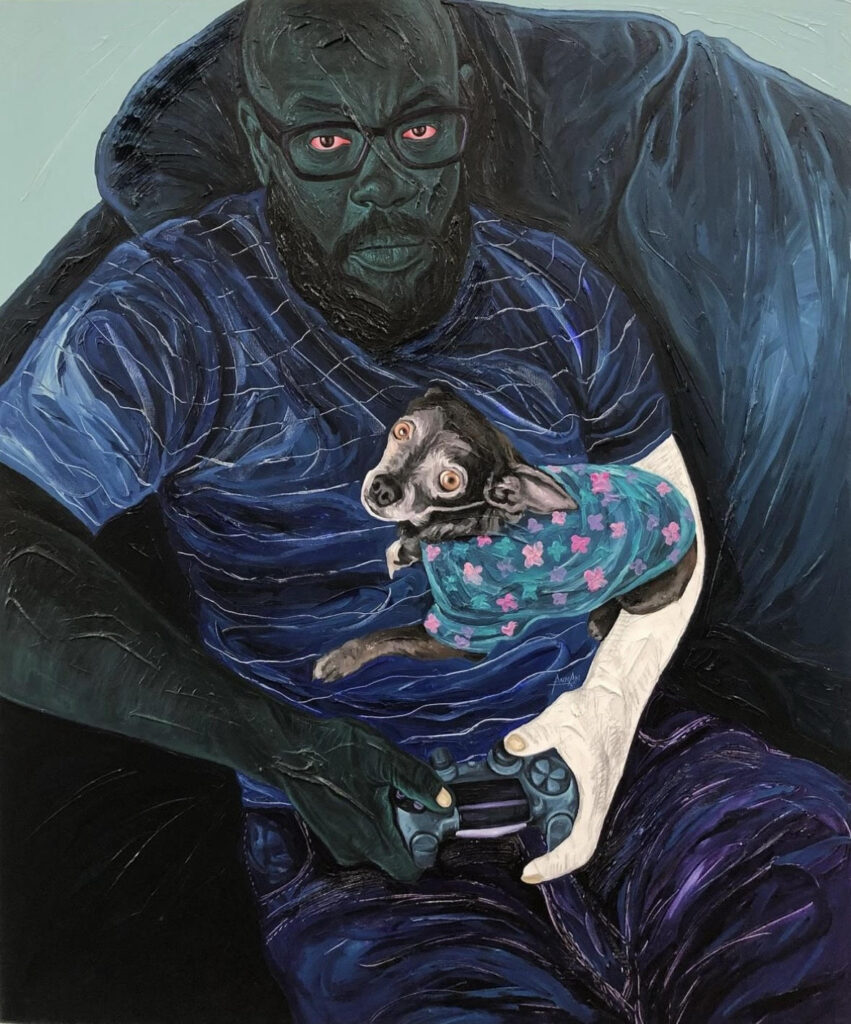 Name one of the most memorable reactions regarding your work.
One of the touchiest reactions inspired my work – Paul and Norma -. When I first moved to the US, I met this lady who came to my gallery. She told me about her husband, Paul, also from Ghana, who never got a chance to meet his parents, never got the chance to meet his dad before the dad passed away, and never had any Ghanaian friends. Her husband had been trying to meet his family in Ghana and was doing a lot of research. Paul asked for my help to find his family. So, in 2018, I went to Ghana; I saw his family and drove to his house. It was amazing. He wants to go to Ghana with me next year. I have kept that piece for my private collection. So many people want to buy it, but I don't want to sell it. It has a strong story behind it.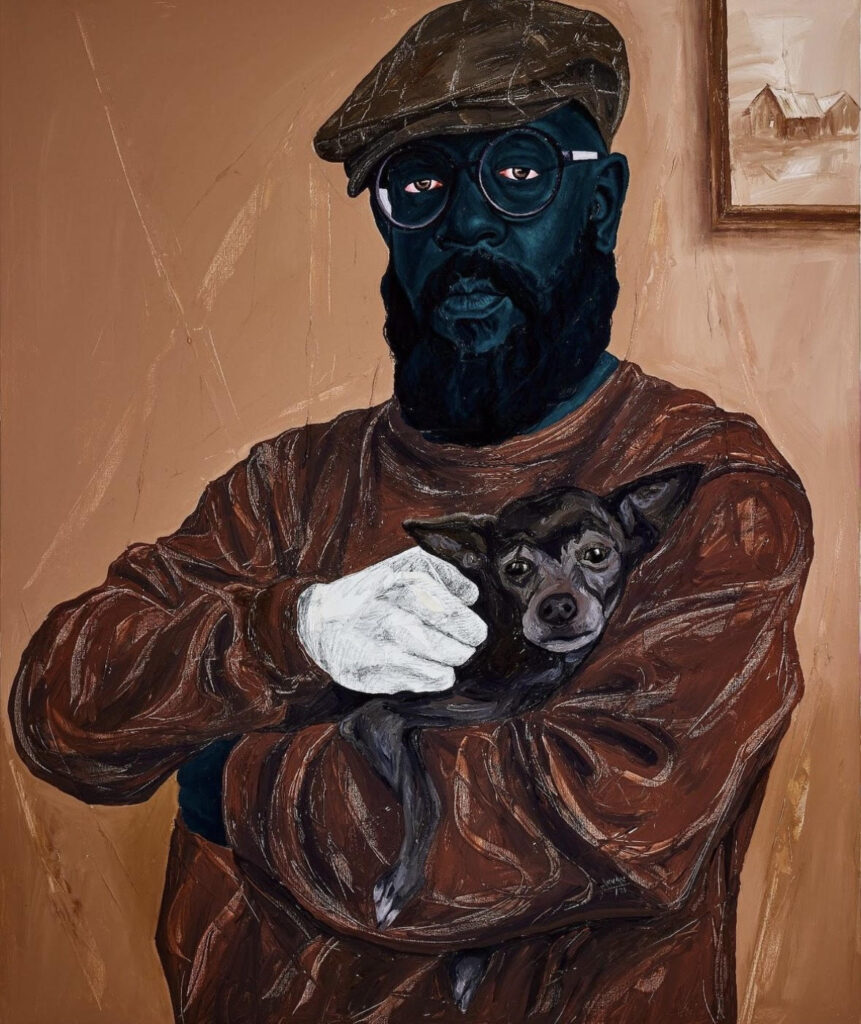 What simple pleasures bring you alive?
Salsa dancing. I dance salsa. Another is also being with my family. And third, is taking a walk-in nature. Oxford is beautiful.
What advice would you give to artists just starting, and is there one thing you wish you would have done differently in the first years of your art career?
First, the advice I cherish most is from my teacher that we shouldn't think about money. It should be a passion. Once you start following money, then you begin creating just anything. When I started school, I never thought about money and only concentrated on my practice. The other thing I would've loved to change as an artist back in the day is that I wish I had done more art projects to help orphanages. Contribute more to my society. I did one project with them, but I needed more. I wish I had more time. I traveled a little when I was in Ghana in 2014. I only had a few means back then, but now that I have more, I'm considering creating such opportunities.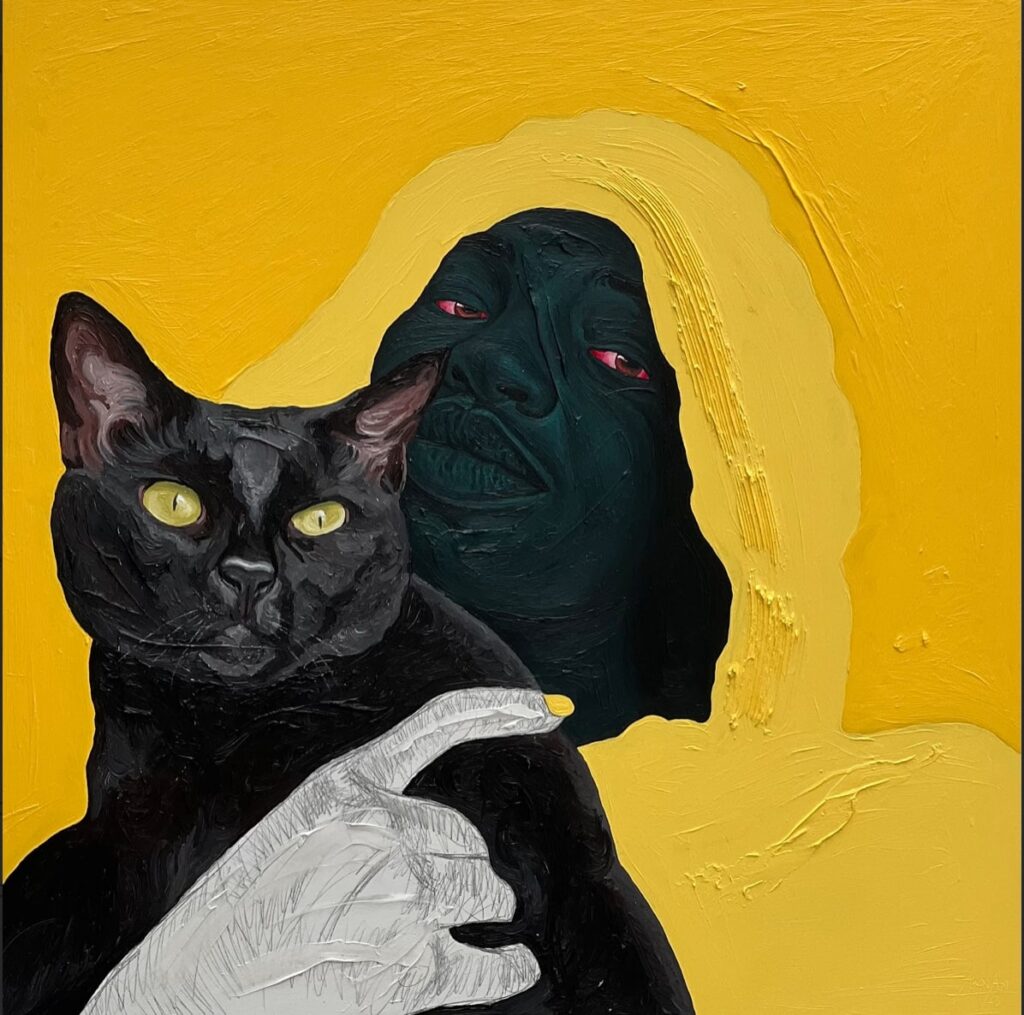 Do you have a network of artists supporting each other?
Right now, like I said earlier, most of the Ghanaian artists support each other. We share ideas. If I find it difficult with a background color, I'll send this to my artist friend and ask for feedback. We do it all the time with each other. Most of my network is based in Ghana, but some of my participants also are based outside of Ghana. But mostly Ghanaians.
What does success mean to you being successful as an artist?
The greatest success is having people around the globe be able to see my work, so it can be enjoyed, appreciated and spark feelings. While it's good to be in private collections, it's also important to share the work with the public, through things like shows, museums, or magazines.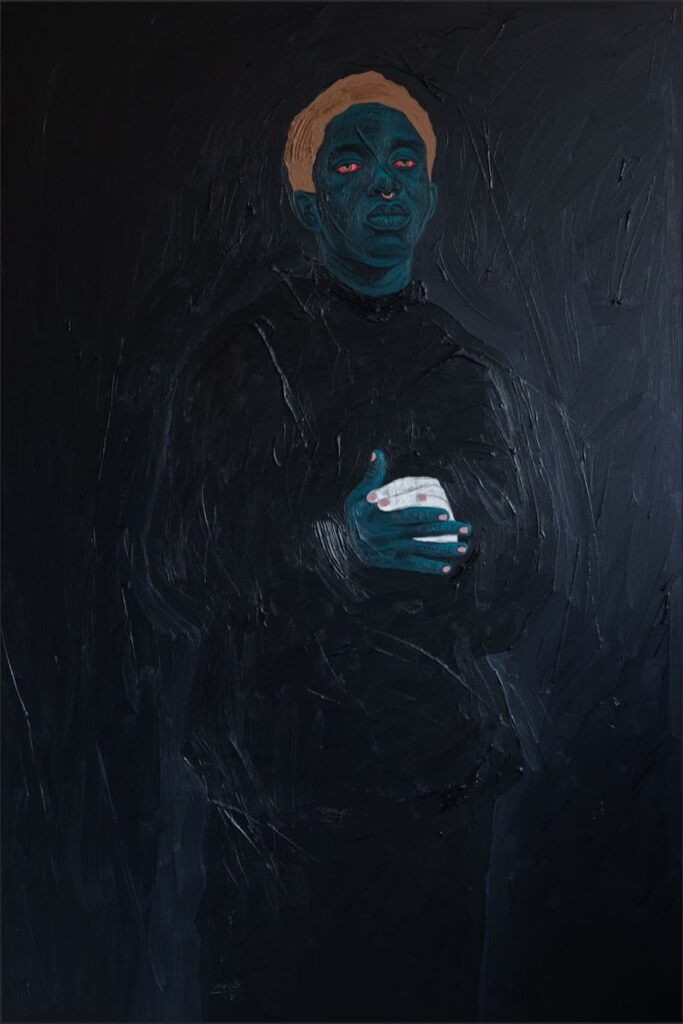 How would you like to be seen as an artist years from now?
As an artist whose works have significantly impacted people, I want my work to change mindsets towards black people and our culture.
What does being original or unique in the arts mean?
With my work, it's something that when someone sees it, they know this is a particular person's artwork. Recognizable. That is what original means. And my work is one of those. And, like I said earlier, it has four key elements in my pieces. And all the time, you see these elements in my pieces.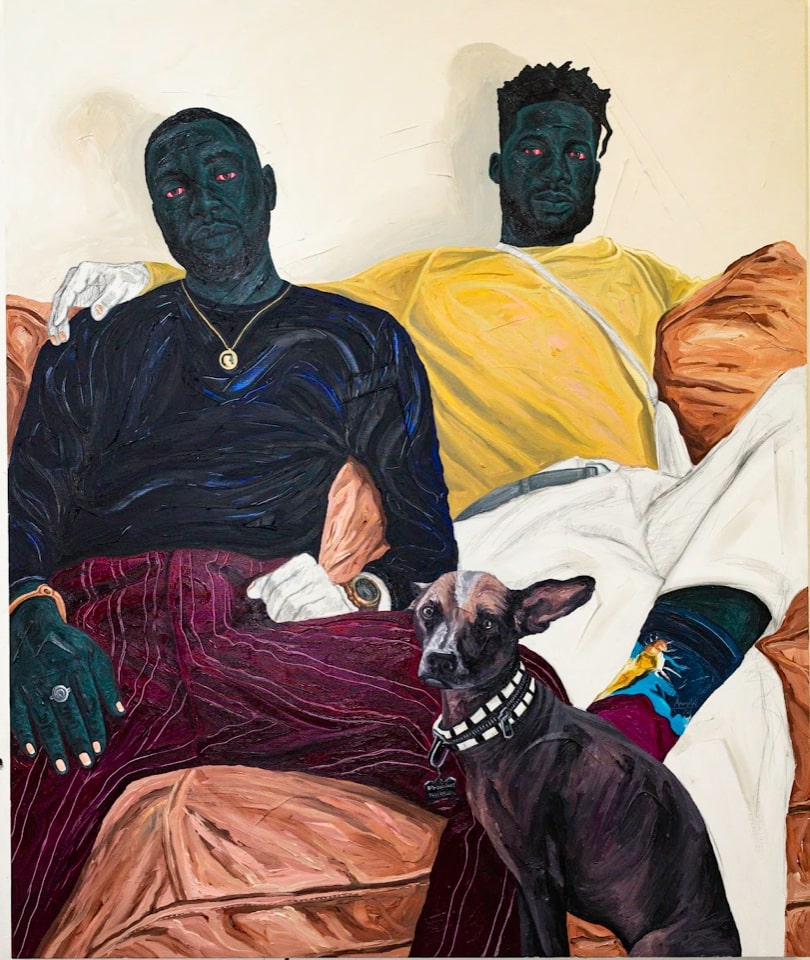 What do you dream about?
My dream is to help as many people as possible young artists. Inspire them and help them achieve their dreams.
Name a recent book or film that grabbed your attention and why.
A movie called Big Eyes. It's a movie about an artist who is too shy to speak in public, and she's a fantastic painter and was taken advantage of by a man who pretends to love her.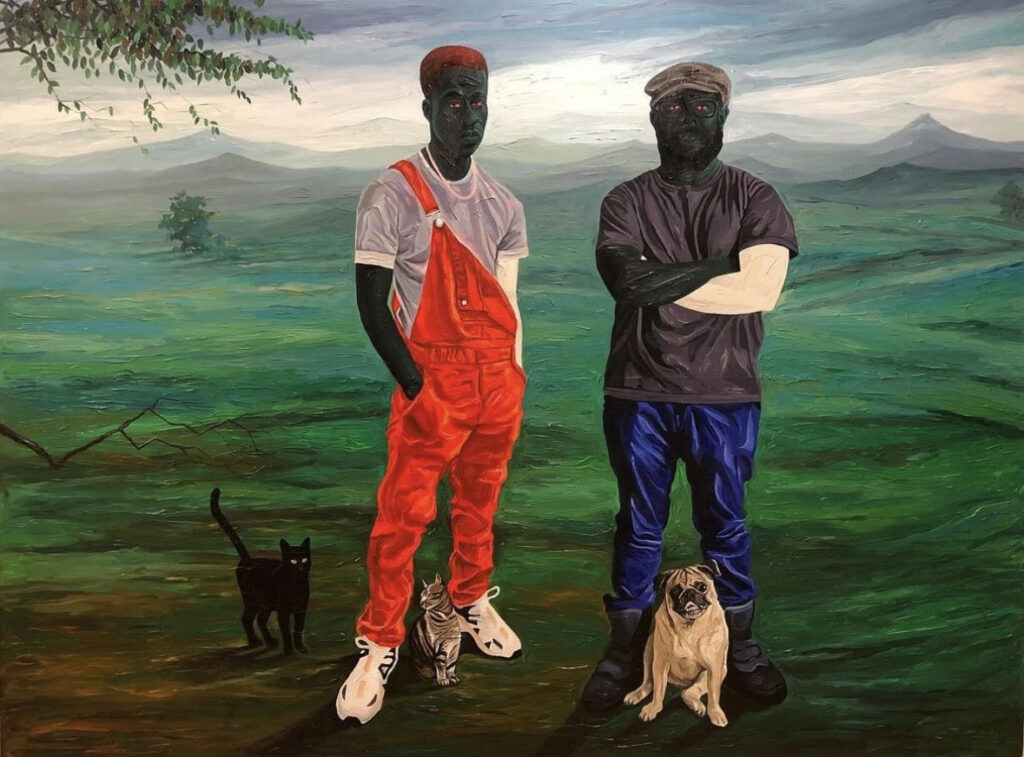 What is the first thing that comes to mind when you hear:
Politics – Tricky
Religion – Love
Sex – Love
What's next for Annan Affotey?
Next year, I plan to do more museum shows. That is one of my biggest plans for next year. I am looking into museum projects in Wisconsin, Ghana, and Oxford.