6ix9ine goes at Meek Mill and Lil Durk in his new song 'ZAZA', where he calls them snitches.
A few days ago, 69 and Meek almost came to blows, when leaving a club in Atlanta, but the bad vibes moved to social media and now, Tekashi is doing what he does best, with a good song that makes it clear what he thinks of him .
6ix9ine also went at Chicago rapper Lil Durk and published an Instagram post with a list of Durk's friends and family that he has lost due to shootings, to make it clear that he knows that "His gang is dying." According to 69, Durk is nothing but talk, and doing nothing when seeing his family is being killed.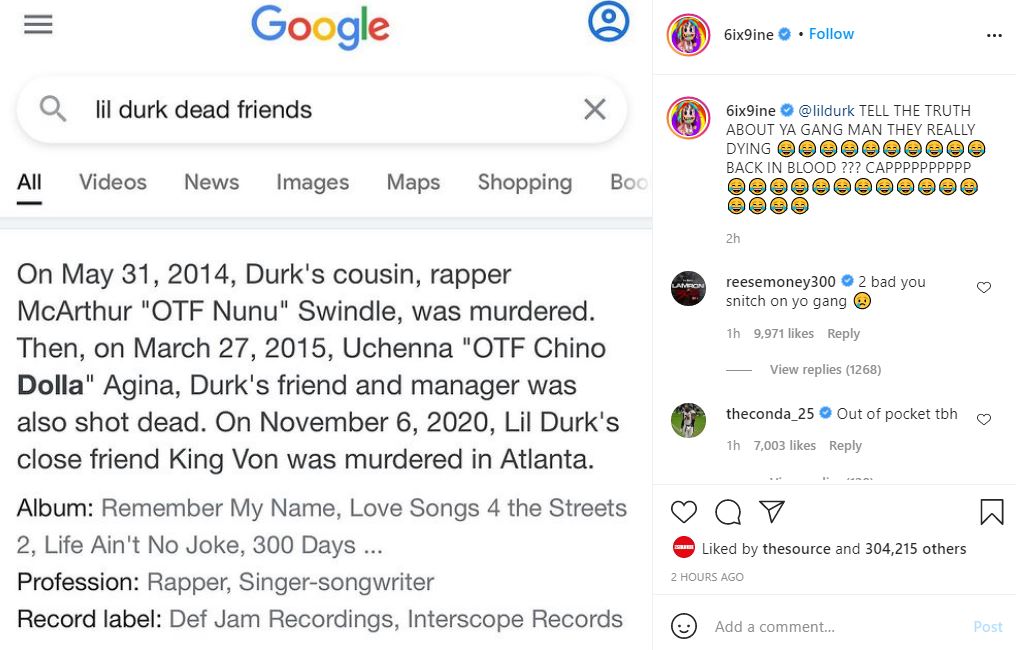 Photo: Youtube