A couple of months ago we wrote about the CDG x Nike Dunk Low's. New details are now being finalized for the upcoming launch of the new Nike Dunk Low in collaboration with COMME des GARÇONS. A silhouette of a utilitarian cut far removed from the classic leather characteristic of this model gives way to a futuristic and minimalist look where the elastic materials and the dark tones typical of the Japanese brand will prevail.
With two options differentiated from each other, the main novelty of this launch will be the use of Nexkin material. This second synthetic and flaky leather particularly used in the latest Nike running models, becomes the basic guideline for the sneaker, providing unmistakable updating features in the classic Dunk Low lines.
Providing greater resistance to the shell, greater adaptation to internal and external temperatures due to its breathability or a better understanding of the behavior of the foot make this reference a perfect combination of modernism and avant-garde design.
COMME des GARÇONS marks its minimal stamp on the two silhouettes, which will share desaturated tones and details such as the worn effect of the laces or the intense black swoosh on both sides. The first version strictly follows the cut pattern of the Dunk Low using the CDG logo, spread across the width and length, as the main reason for the shoe. Being the previous option the most striking between the two, the second proposal of two-tone structure has a figure more typical of running specimens, although it is a much brighter and simpler model than the first.
The new Nike Dunk Low x COMME des GARÇONS will be available starting May 14 at all CDG and Dover Street Market stores, as well DSM's Webstore.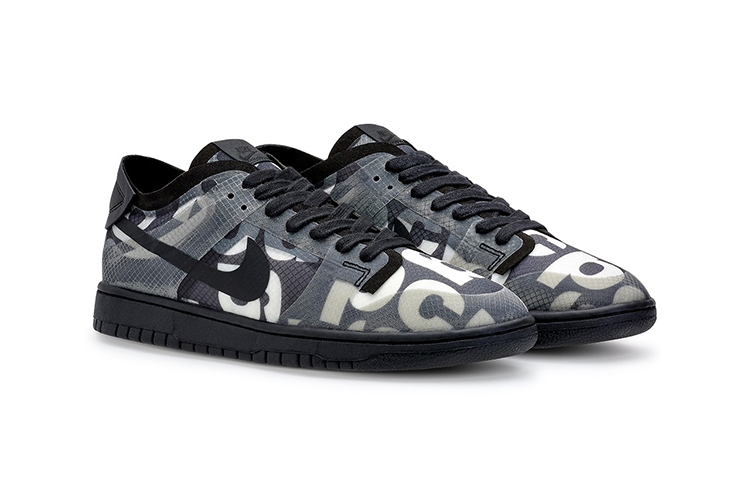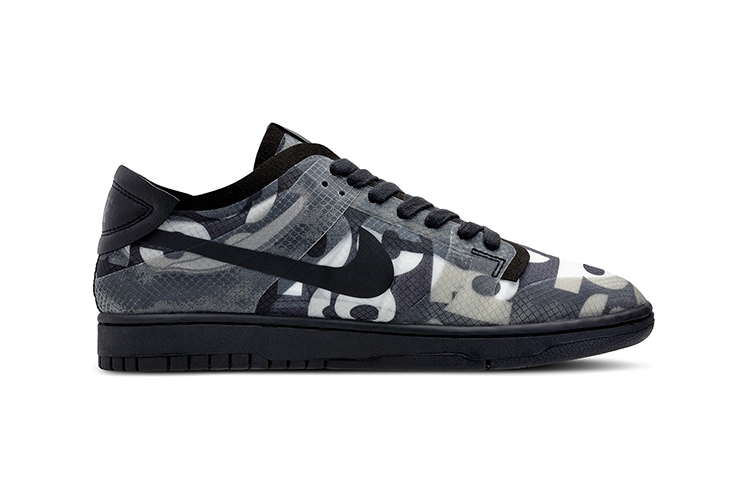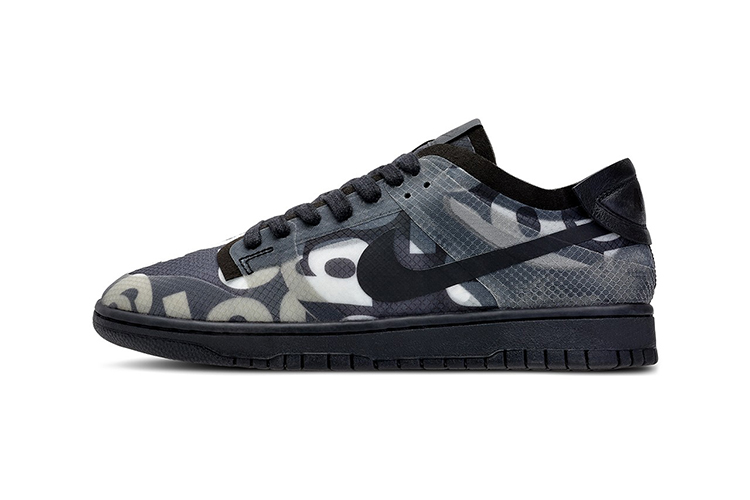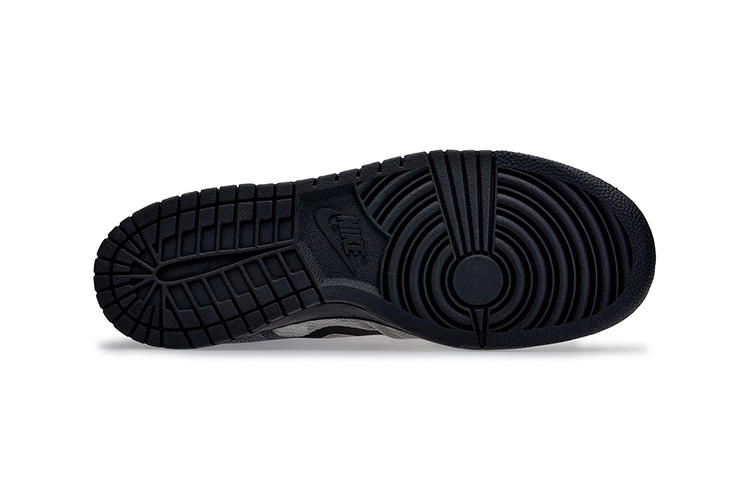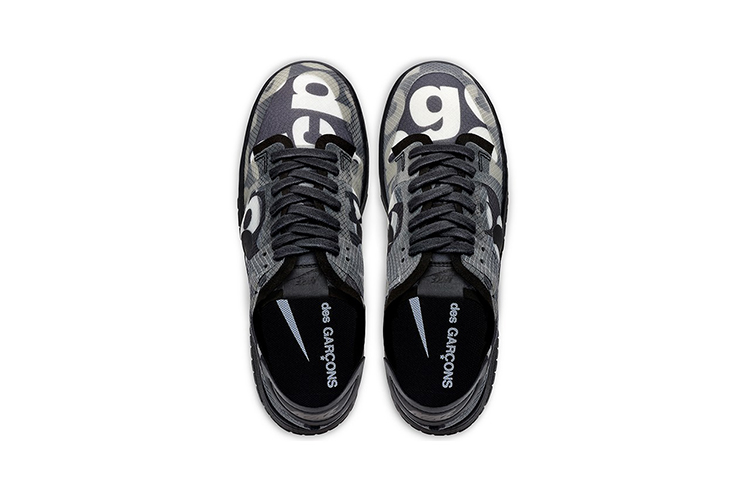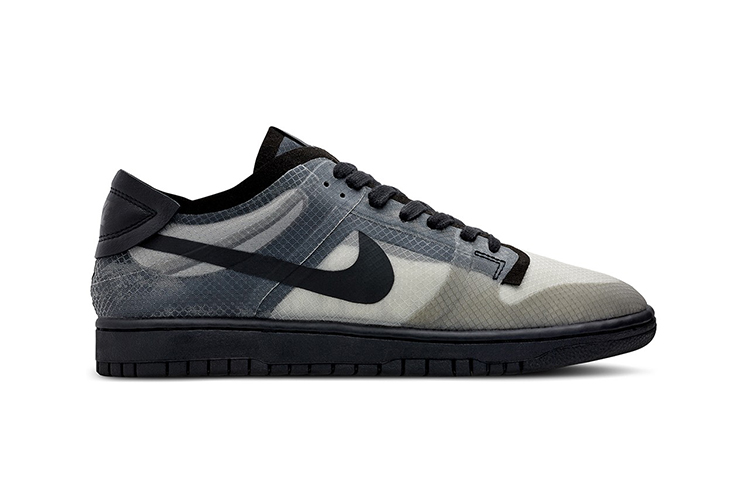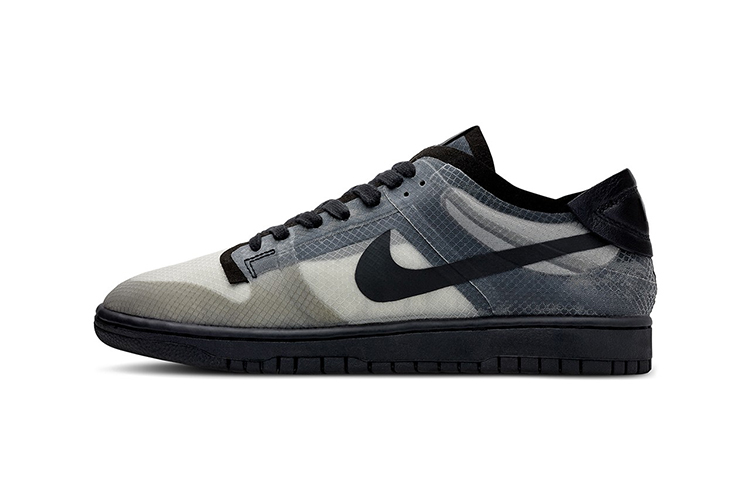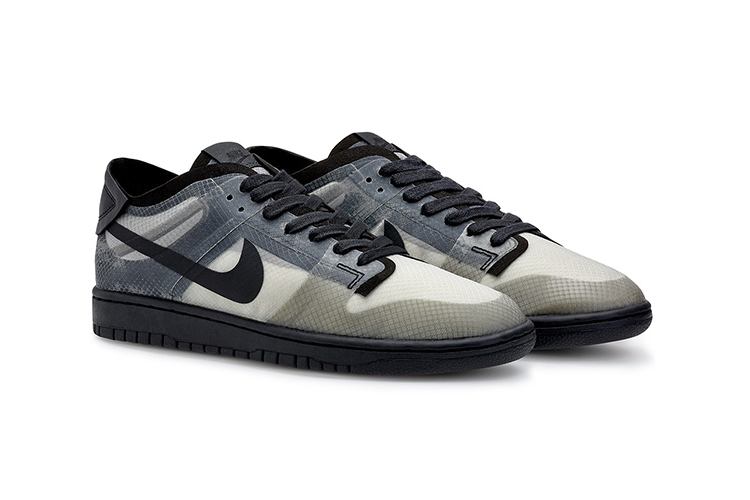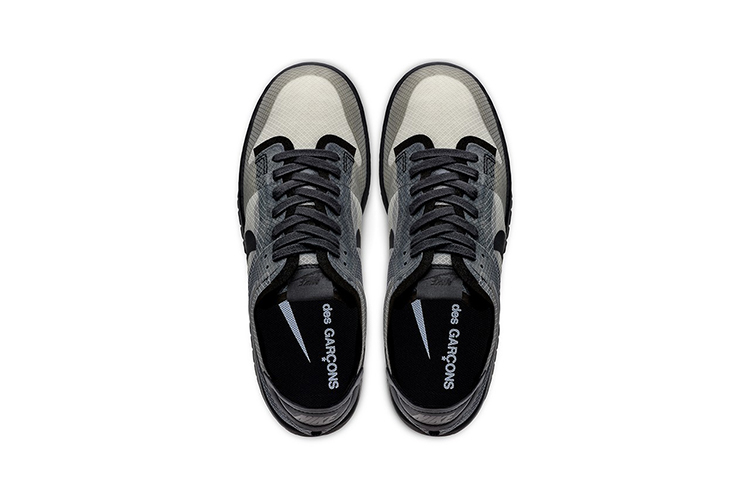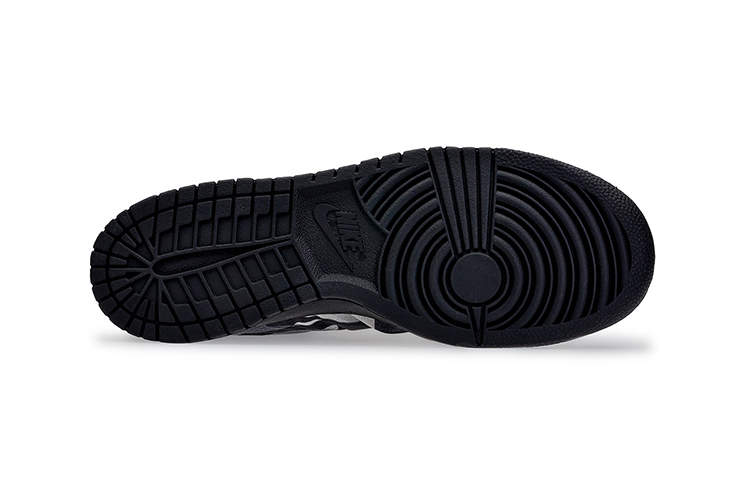 Photos: Comme Des Garçons x Nike