Share this
On the occasion of his solo show at MONTI8 – Project Space – Chinese, London-based artist Tommy Xie Xin, presents a new series of four paintings. This is the first exhibition by the artist with the gallery, and second event in the new space of Viale dello Statuto, opening on 29th April.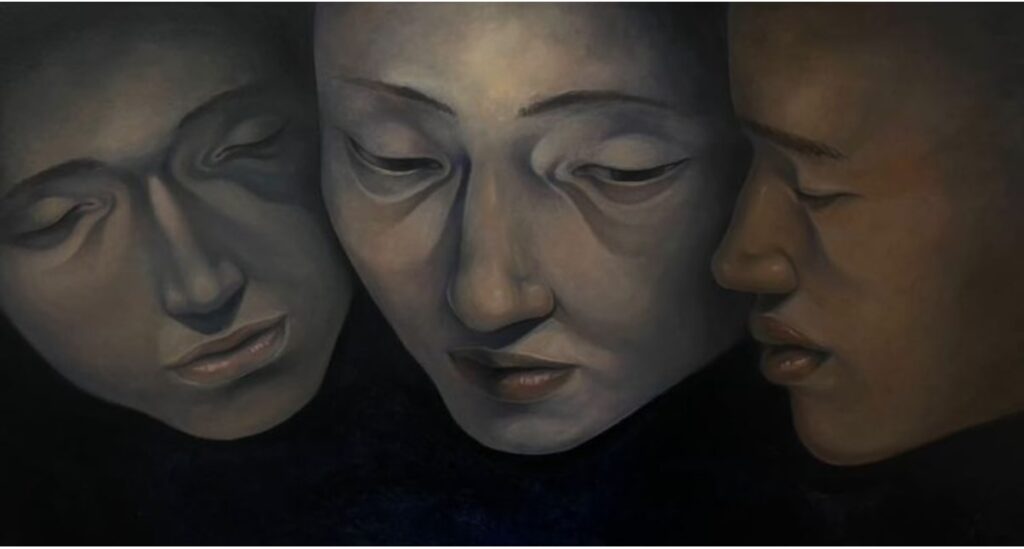 Tommy Xie (b.1998. Chaozhoh, China) delves into a haunting exploration of the relationality between the self and the other. His work ruminates on the negative spaces of intimacy — between ideology and reality, between connection and distance.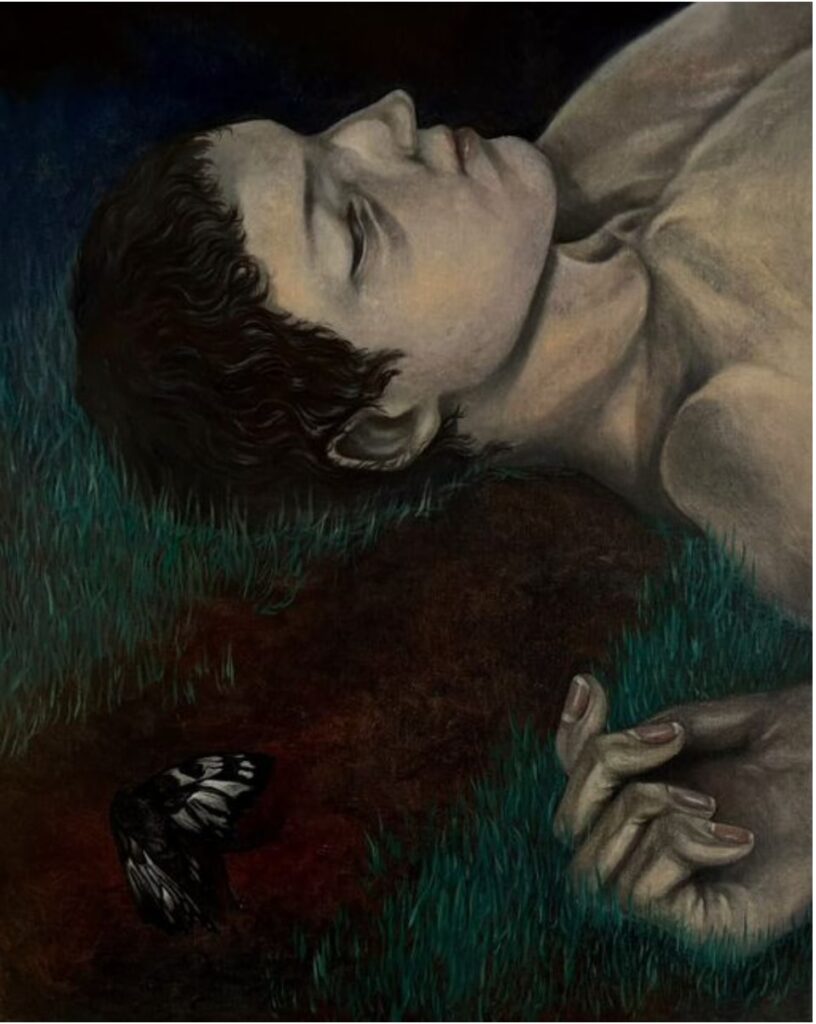 From the sensitivity formed by his queer identity, his practice captures a relationality that leaves room for the other to transgress in mystery. In his paintings, the act of catharsis is evident, as Tommy Xie's inner self spills onto the canvas, where sorrow and desire converge.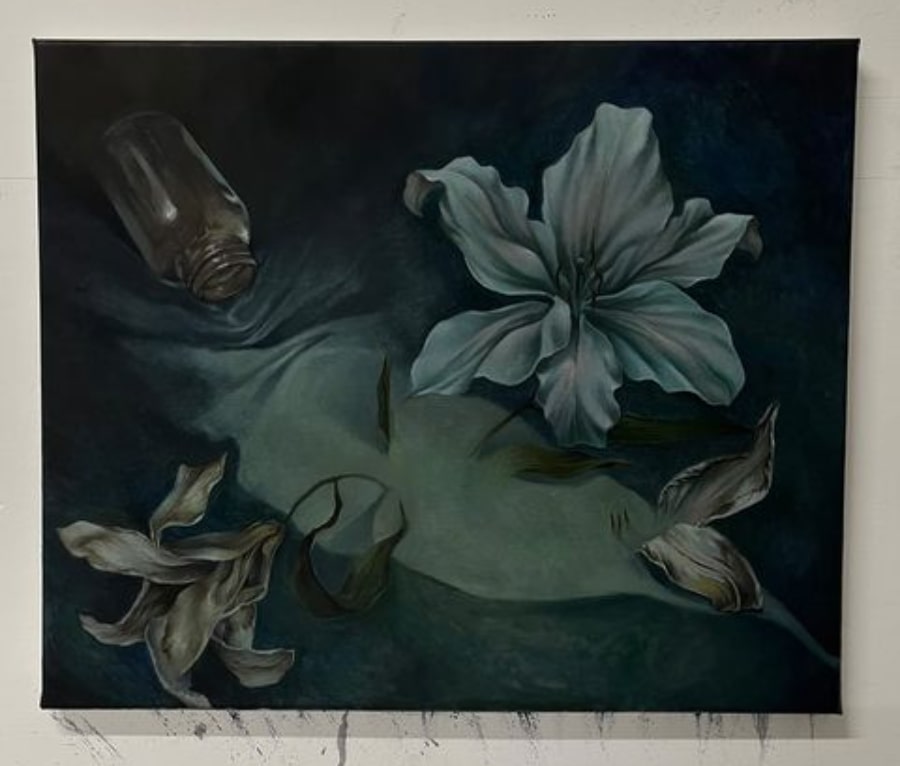 The bare and naked bodies materialize in delicate moments of intimacy, approaching the intangible barrier of the other. The weight of the past and the potential of connection linger on the shoulder. Yet, in this peak of being, lies an impenetrable nothingness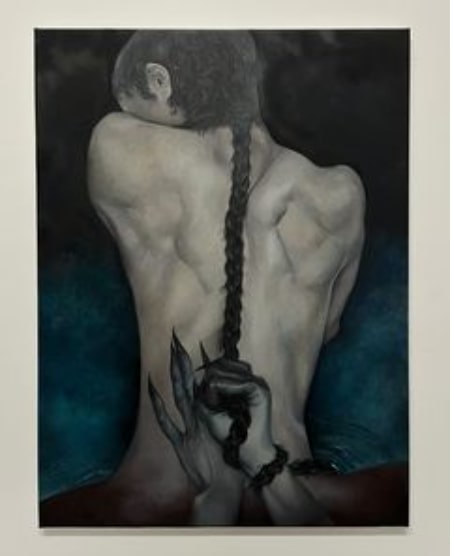 Through his manipulation of form, Tommy Xie refuses a linear narrative, instead allowing each painted figure to seize a specific moment of becoming: A bottle that leaks onto a bedsheet, a lily that blooms while another withers. With a sense of fluidity that penetrates each piece, Xie invites us to embrace the polarities of intimacy and be swallowed by the dystopia of love.
The small size of each work made specifically for this exhibition, helps to convey this sense of intimacy and closeness. Nevertheless, the dark tones suggest a feeling of disquiet as well as loneliness.
The show will run until May 13, and will be open by appointment only.